Getting the makeup to stay perfect and not melt away during the summer heat used to be one of the main makeup problems we all had to deal with. That won't be the problem this year.
Let's welcome the wet-look makeup trend that has been the latest buzz on runways and in magazines. The idea is to create that shiny, glossy appearance most of us normally get after perspiration without looking like a hot mess.
With this look the cheeks are usually left bare, with glossy or matte lipstick, and the most eye-catching feature is the oily, glowing eye-shadow. The overall makeup effect gives you a raw, natural and beautiful look perfect for the summer.
As simple as the makeup looks, it actually takes quite a few products, and you need to be careful what you choose, especially for the eyes. So, if you choose to give this wet-look a try, here are some ideas to choose from.
#1. Naked Gloss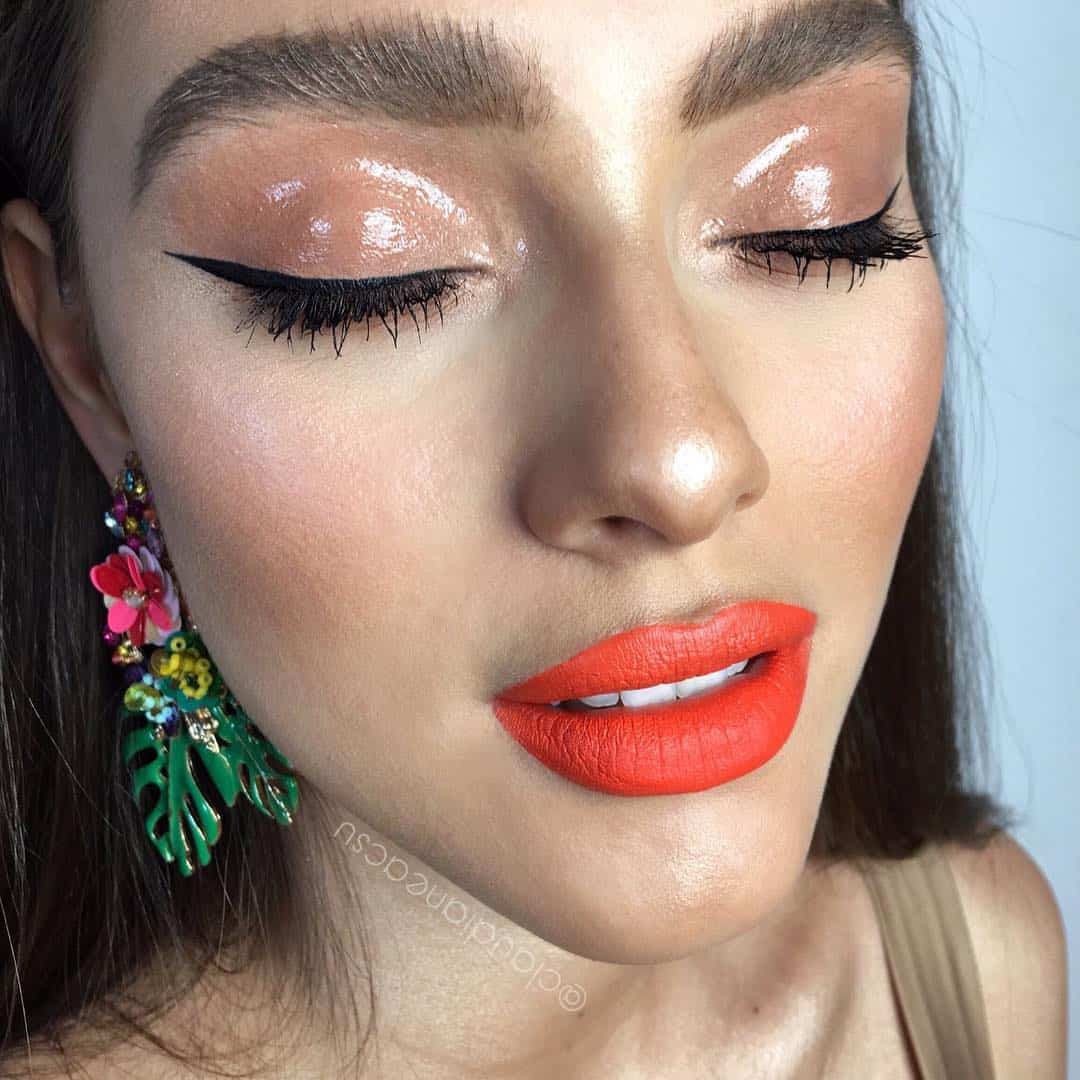 Shiny and natural, we start with the easiest wet-look.
A skin-tone subtle eye-shadow with black eyeliner to make the eyes pop, contrasted with matte orange lipstick. A cute, sexy look that will be a hit at the beach.
#2. Molten Chocolate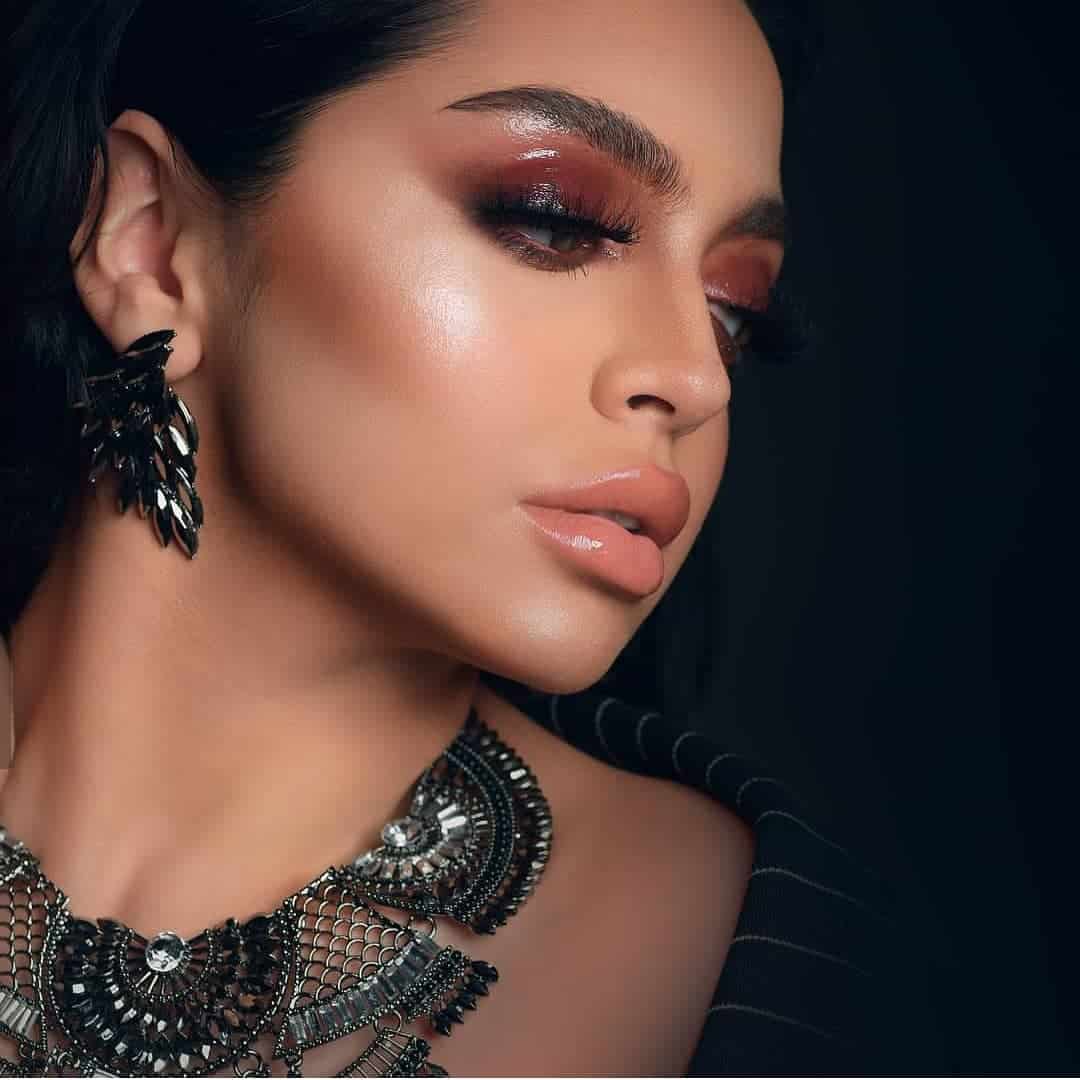 Soft, mysterious and utterly delectable, who wouldn't want this molten chocolate look?
Paired with glossy peach lips and some contour on the cheeks, you get a perfect sassy elegance for a night out or a fancy cocktail party.
#3. Neon Barbie Pink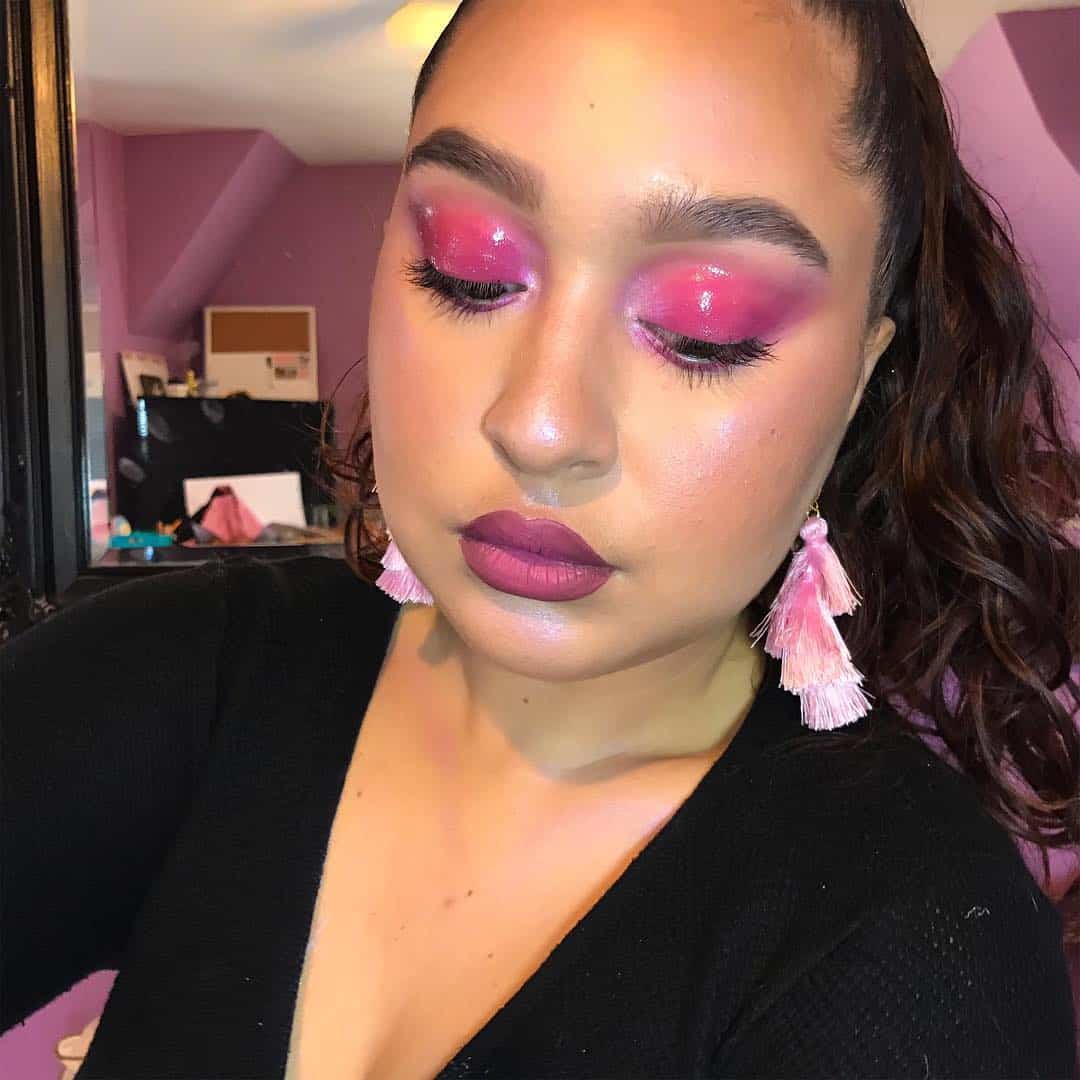 Bring out the girlish side of you with some pretty neon pink.
This look is both strong and feminine, with glossy barbie pink eye-shadow that gently melts into light purple that goes great with the matte purple lipstick.
#4. Creamy Brown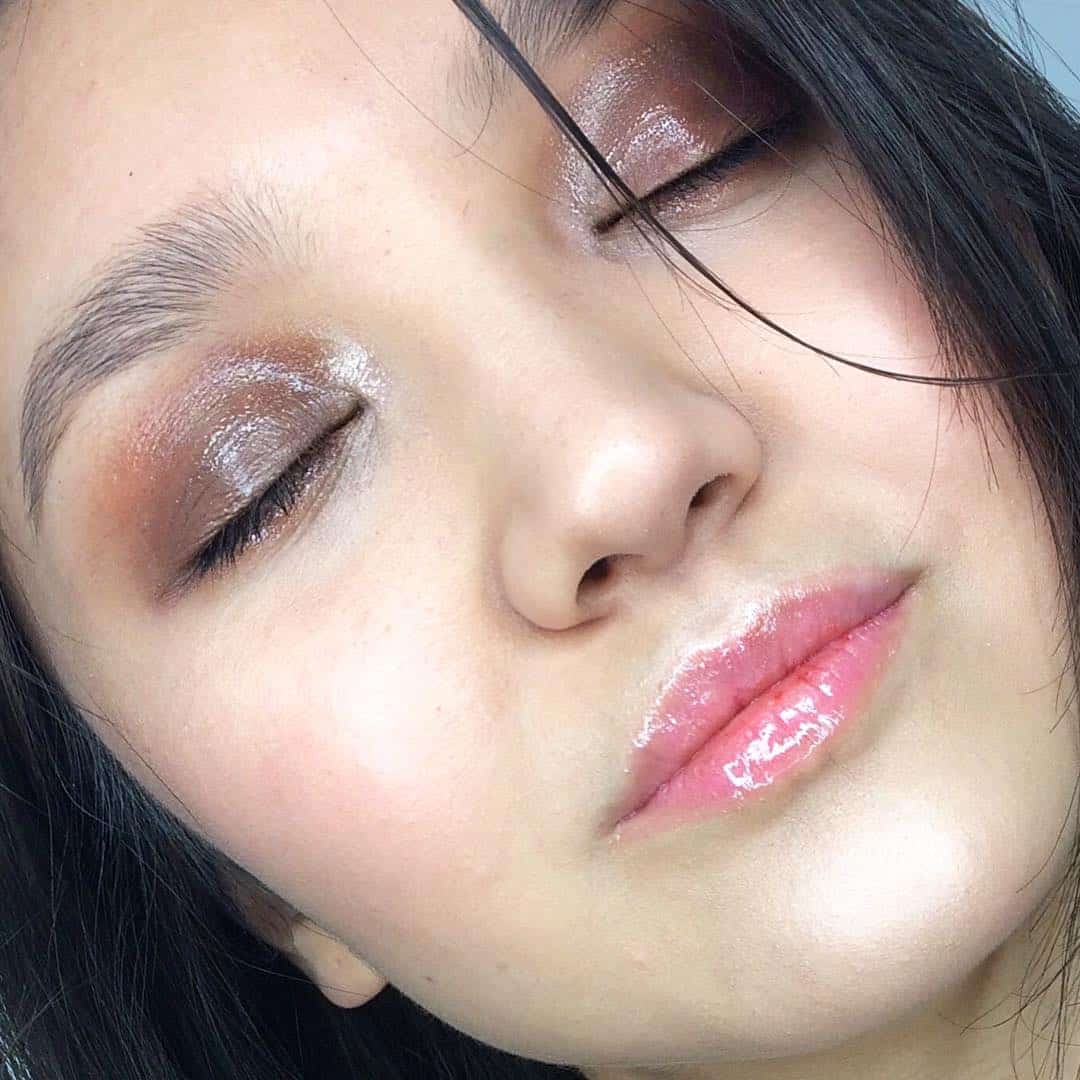 Not too dark not too light, this shade of creamy brown will give you just enough color for a fun, yet neutral day makeup.
All you need to complete this nude wet-look is some baby pink lip gloss and maybe a touch of color on the cheeks.
#5. Watery Sunshine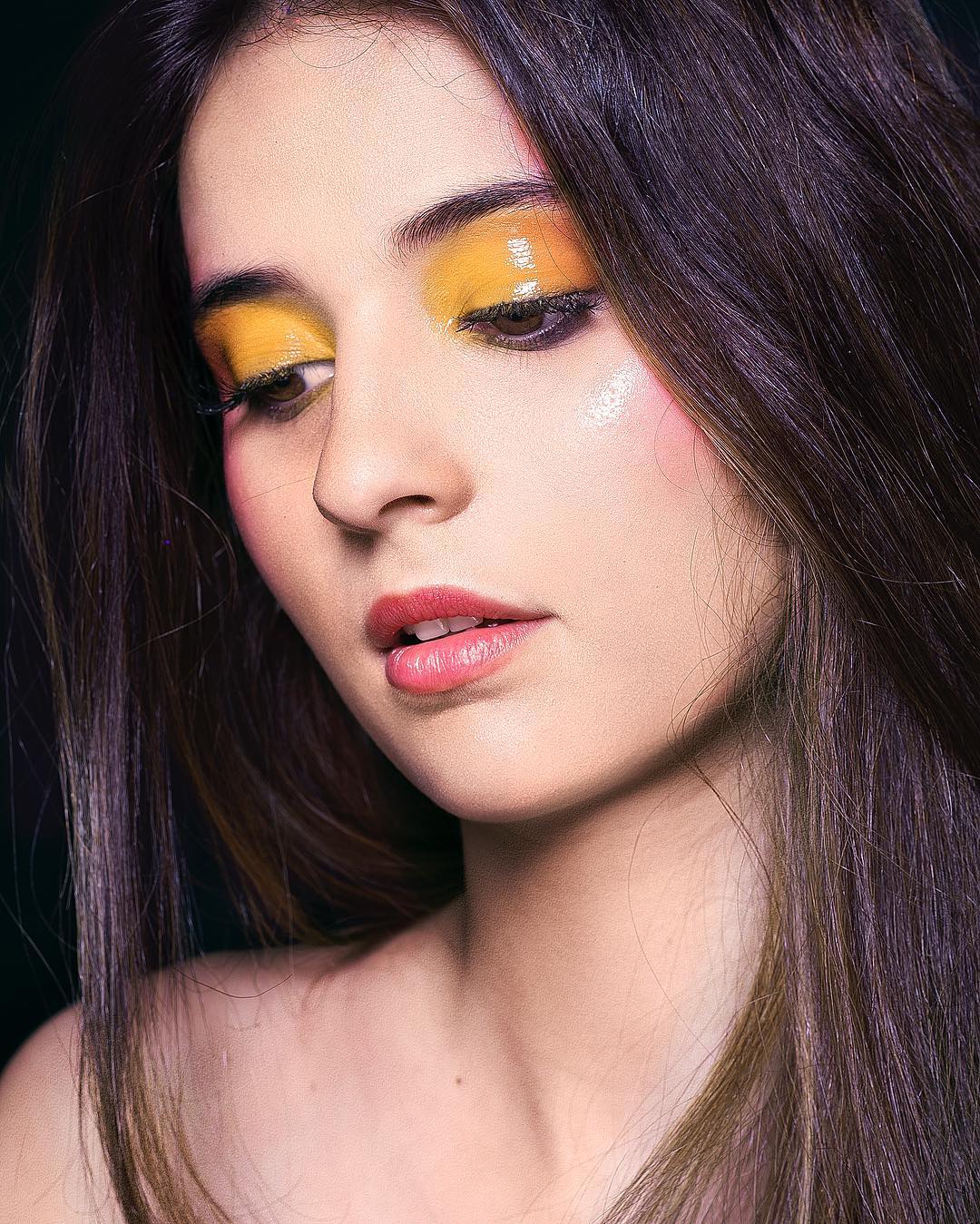 Yellow is not a color we often see in every-day makeup, but this just might make you try it.
A cheerful neon yellow with a touch of orange at the edges with a bit of gloss, and you'll have sunshine bursting from your eyes. Isn't that just a perfect makeup for summer?
#6. Glitter Gray With Purple Smokey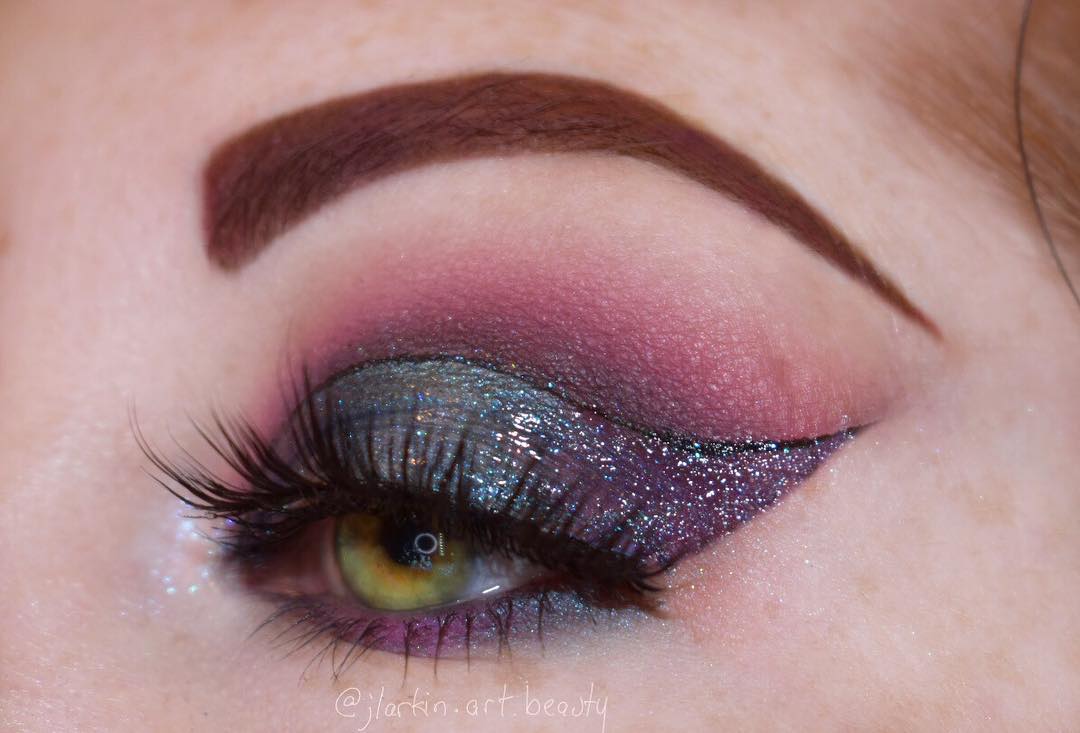 Galaxy themes are becoming quite popular, so here is an idea on how to use one in your makeup.
A blue-silver glitter on the eyelid, edged with a thin crease line, surrounded by a shadowy dark purple. It is a glossy, and subtle way of bringing the universe in your eyes.
7. Cherry Red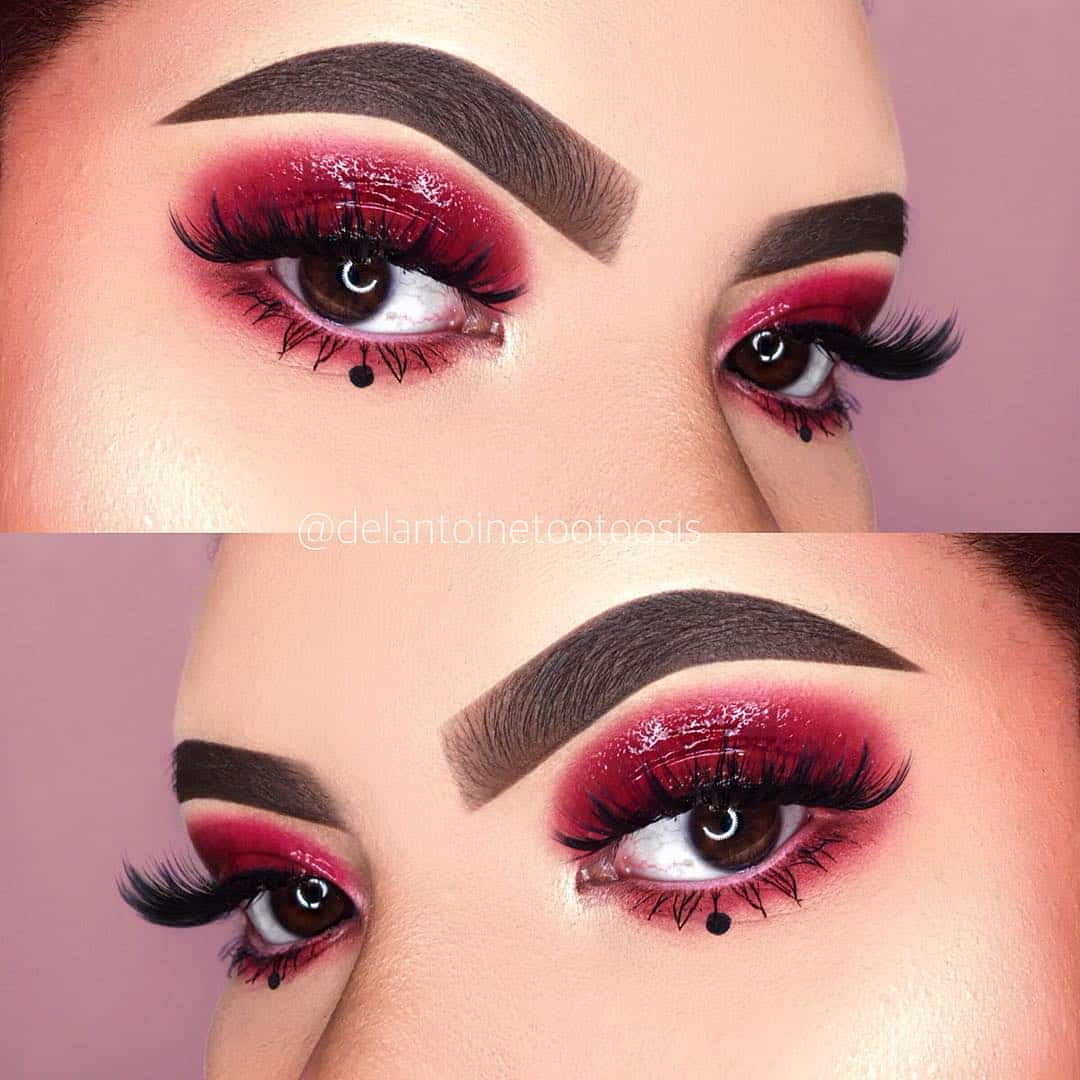 No summer is complete without some sweet and sour cherries.
Bring that cherry flavour to your makeup. With thick dark brown eyebrows and some light color on the cheeks, amazing black and cherry red combo will complete this sultry cherry wet-look.
#8. Beach Bronze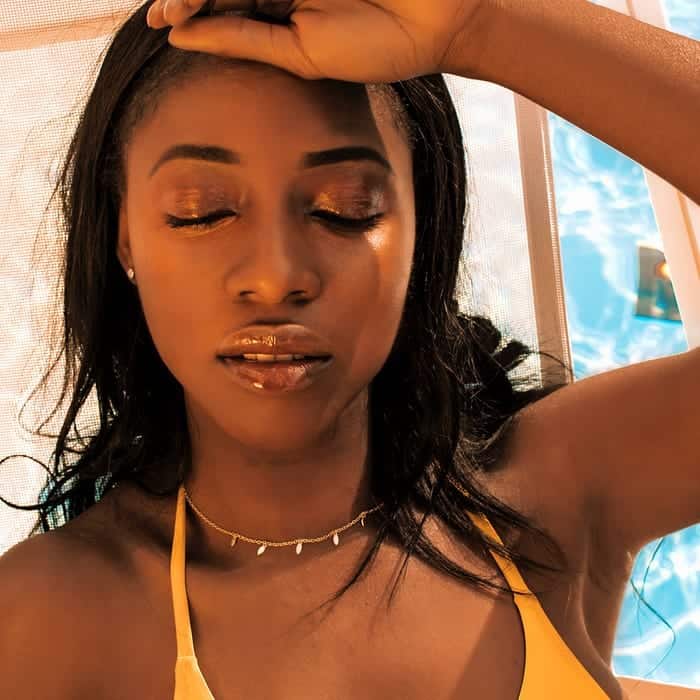 All skin colors are beautiful, but for summer nothing beats dark skin, be it tan or natural.
For dark skinned women, make-up is almost unnecessary in summer, since their skin is their best attribute, it doesn't need much embellishment. A bit of glossy liquid bronze on the eyelids and lips and you're ready for anything,
#9. Blending Gray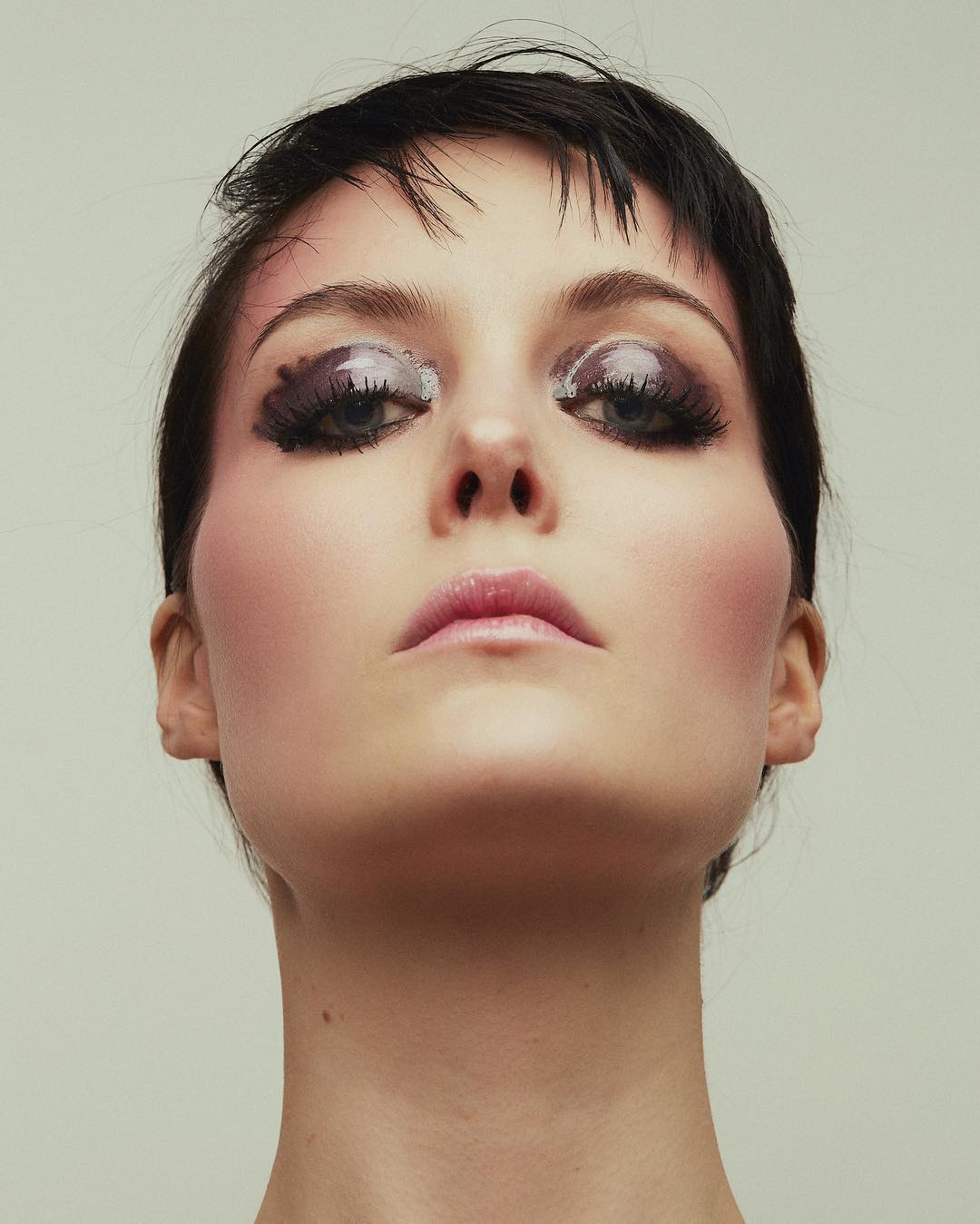 Blending eye-shadows can be tricky. Adding gloss to the mix might seem like a bit much.
This classic black and white makeup is an example of just how much of an effortless process it can be. And the result is night and day.
#10. Reddish Summer Sunset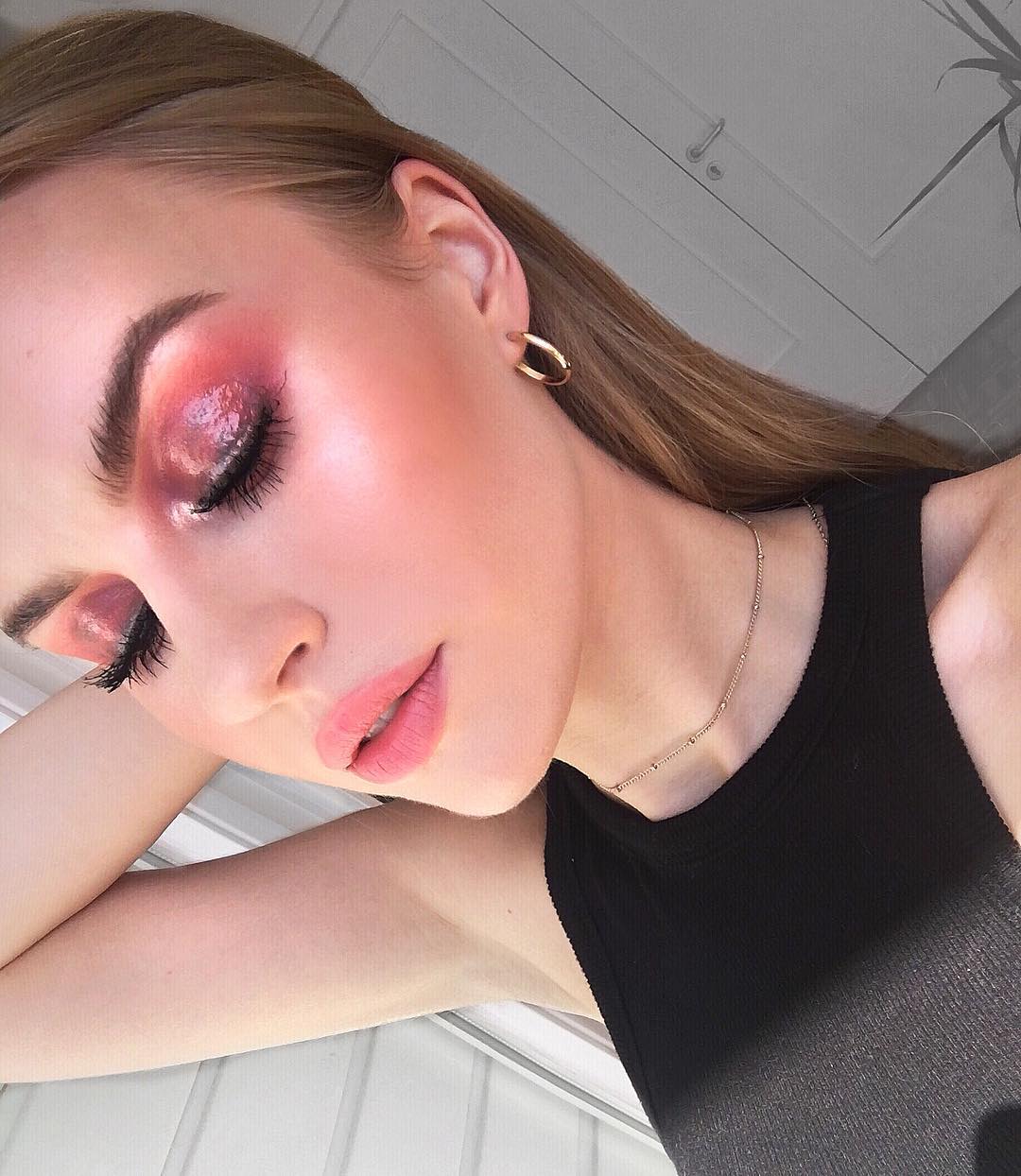 Hot tones are only fitting for hot days, like this amazing combo.
Instead of bright red, you have softer blend of black and red, going to almost white at the eyebrow's edge. Like the setting sun, this is a perfect vacation look.
#11. Fall Vibe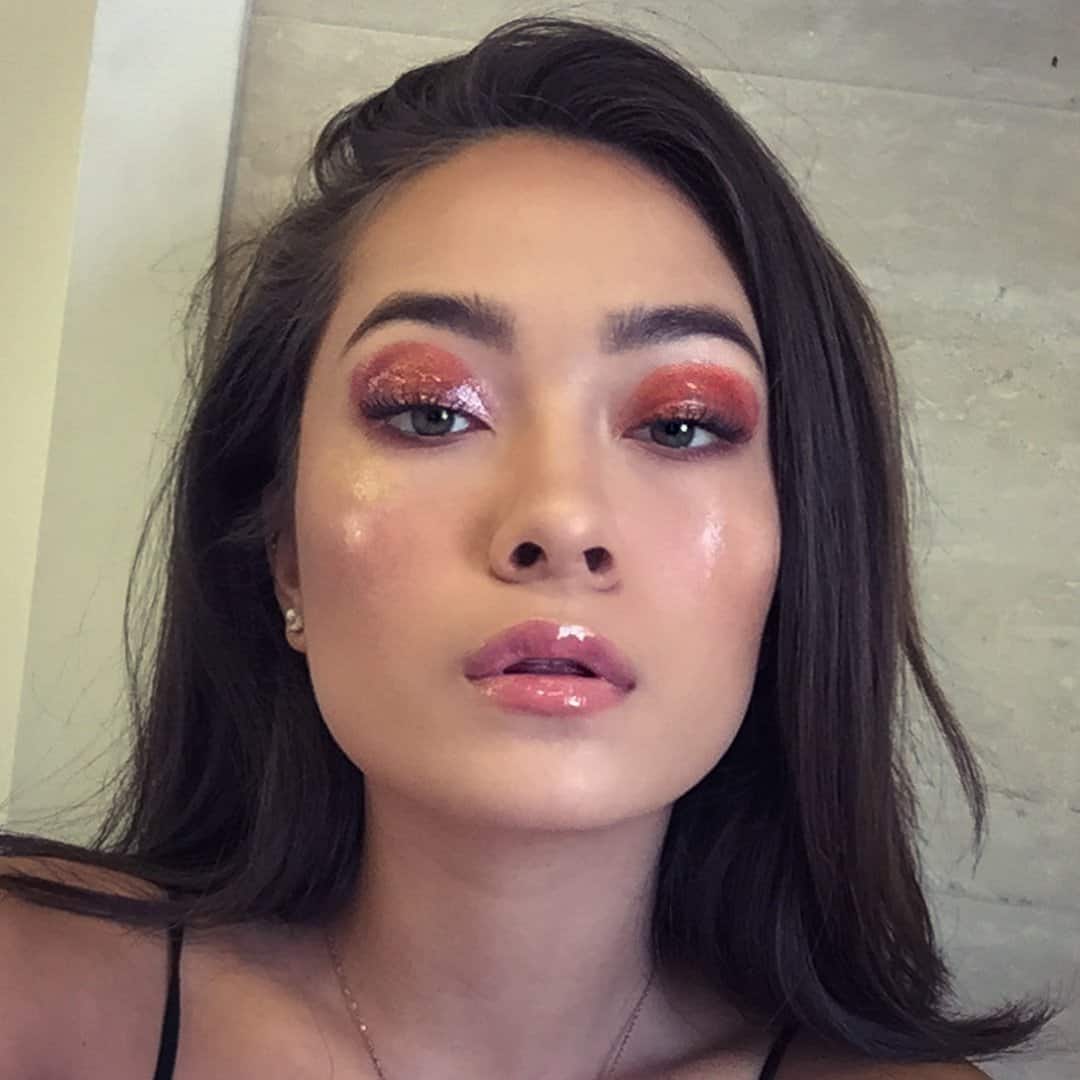 The wet-look may be a summer hit, but it works for all seasons too.
This soft reddish-orange eyeshadow following the crease line with pink lipgloss is warm, yet seductive. Just right for the rainy season.
#12. Peach Pink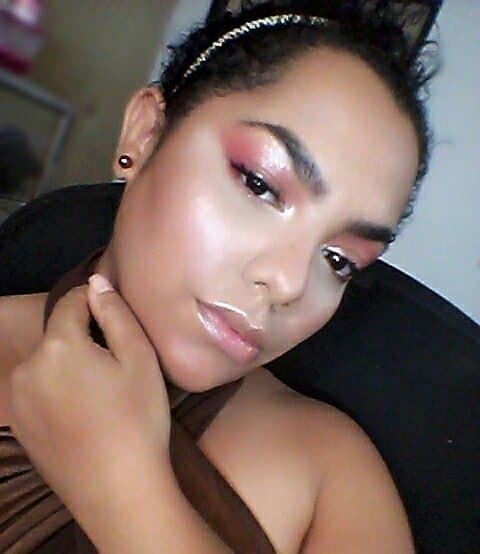 When hanging out with friends during the day most prefer a less heavy makeup.
This gentle smokey peach eye-shadow with a halo effect is great for summer get-togethers. It's light, bright and fun all around.
#13. Green Jade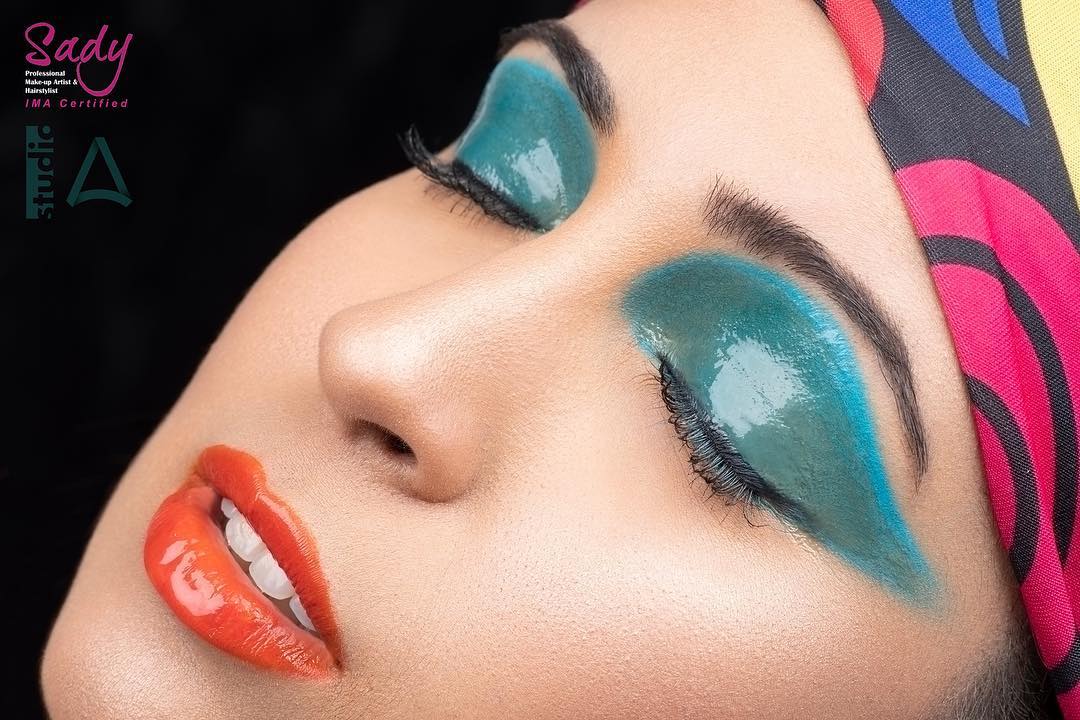 This shiny jade makeup will definitely make you feel like the gem you are.
Smooth wings with blending shades of blue turquoise and soft lines that cover the eyelid, this wet makeup paired with a dark orange lipstick is certainly a mesmerizing one.
#14. Oily Black With Pink And Yellow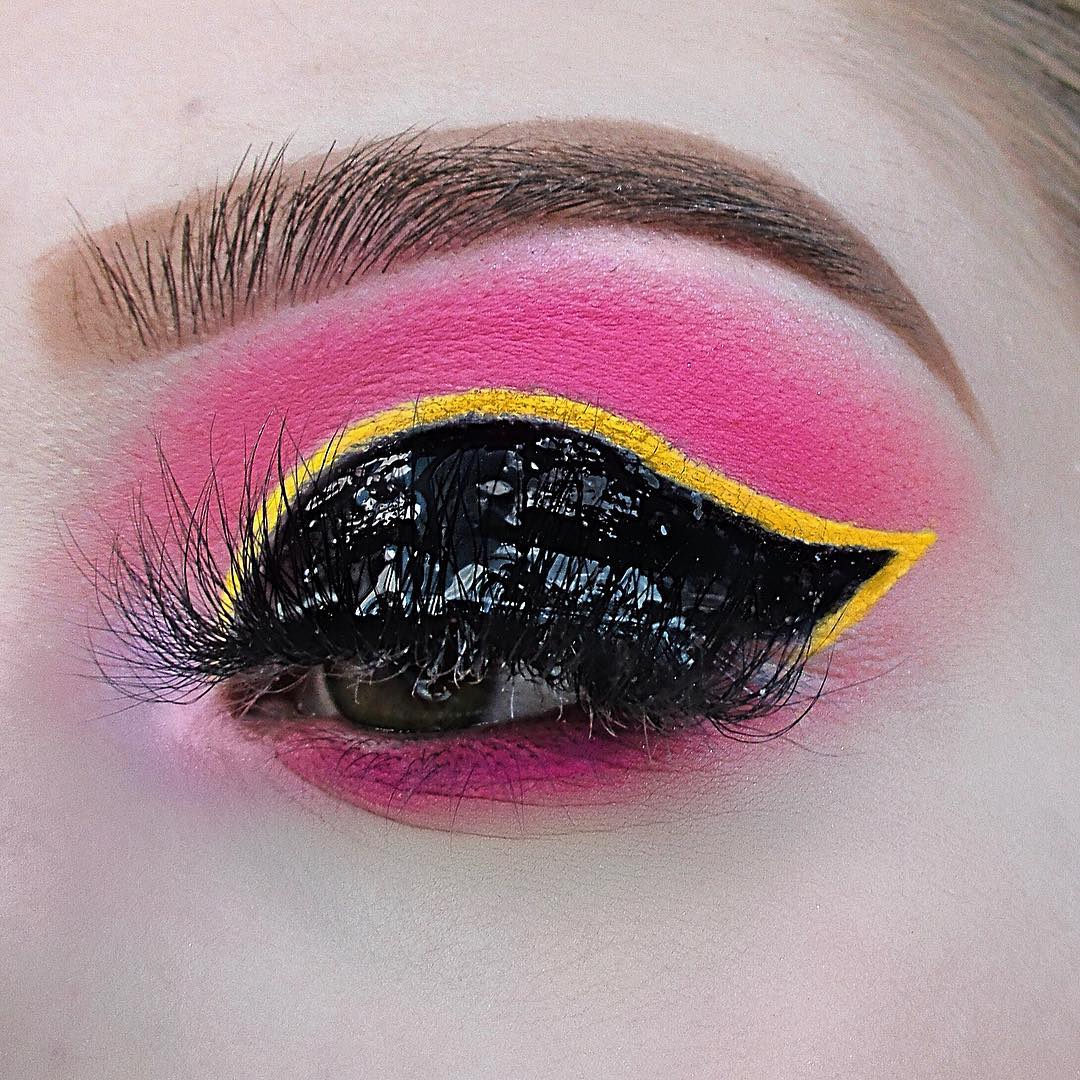 Black makeup, though elegant, can come across as goth sometimes, especially when it's a solid monochrome color.
As charming as goth look is, if you want to liven it up a bit, you can try this idea. A neon yellow crease line with a regular pink smokey eye-shadow. It is a gorgeous bright and vivid black makeup.
#15. Red Wings
This is a lovely alternative to the nude makeup we've already shown.
A simple bright red eyeliner with wings doesn't sound like much, but it is more than enough when it's done in this wet-makeup style.
#16. Translucent Ocean Blue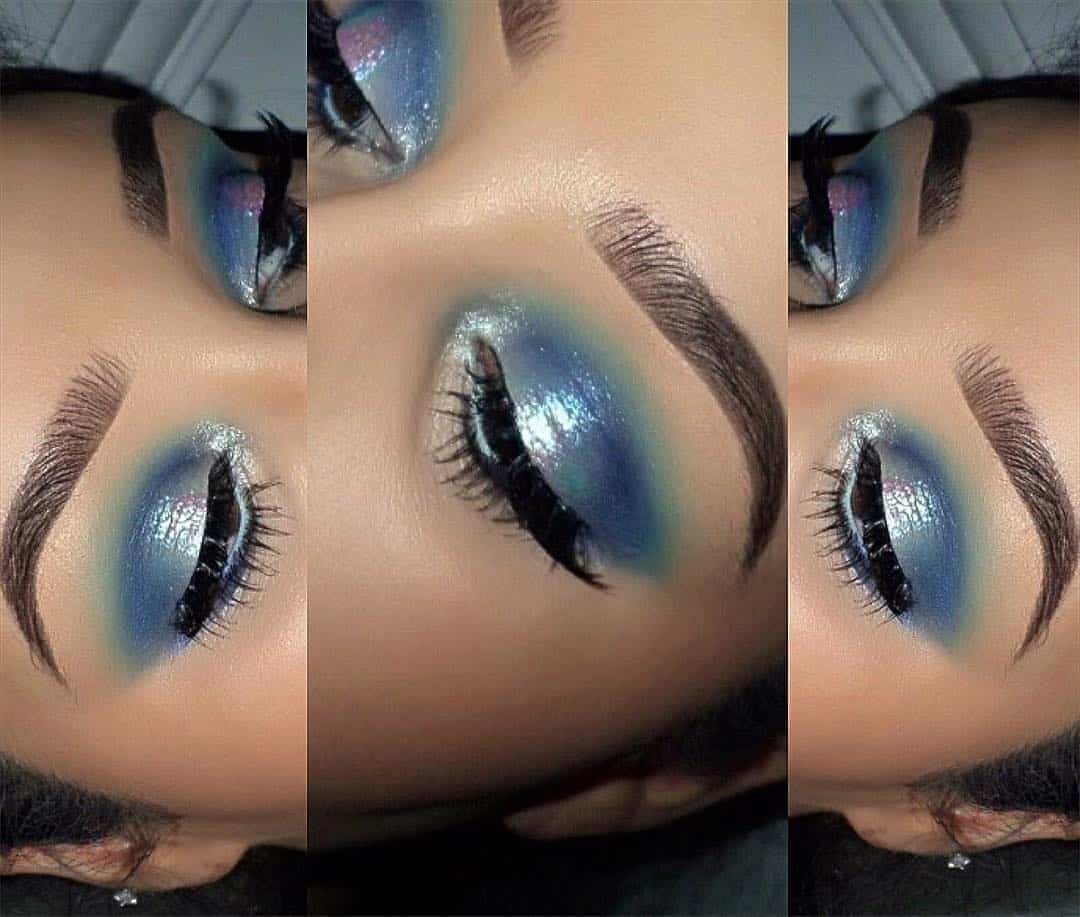 Summer means vacation, relaxing mainly on a beach by the seaside or ocean.
The calming effect of the water is something you can have with you now with this marvelous marine look. The blend of blue with the shine is just as having the ocean on your eyes.
#17. Purple Queen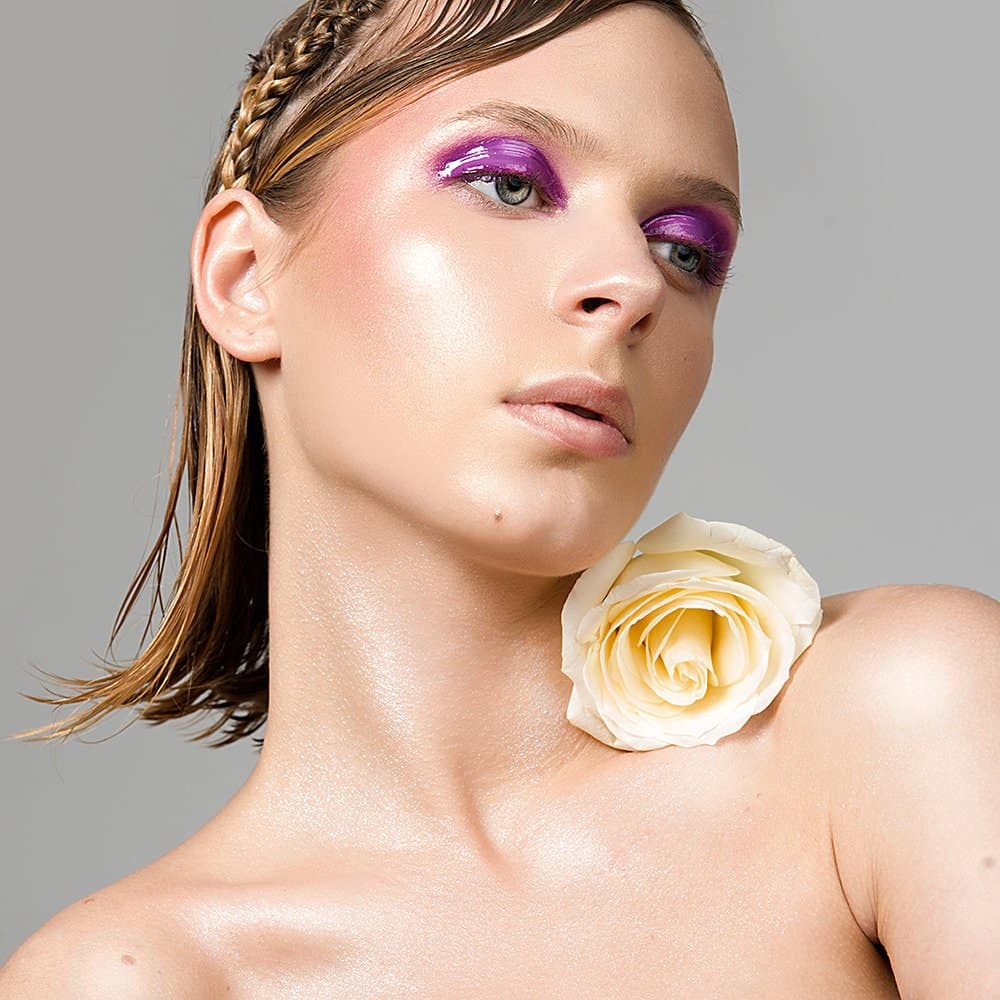 Purple is one of the most popular makeup colors this year and it will be a summer hit for sure.
To stand out in the sea of purple makeup, you can try this liquid solid purple makeup. It's strong, feminine, yet playful.
#18. Black Liquid Elegance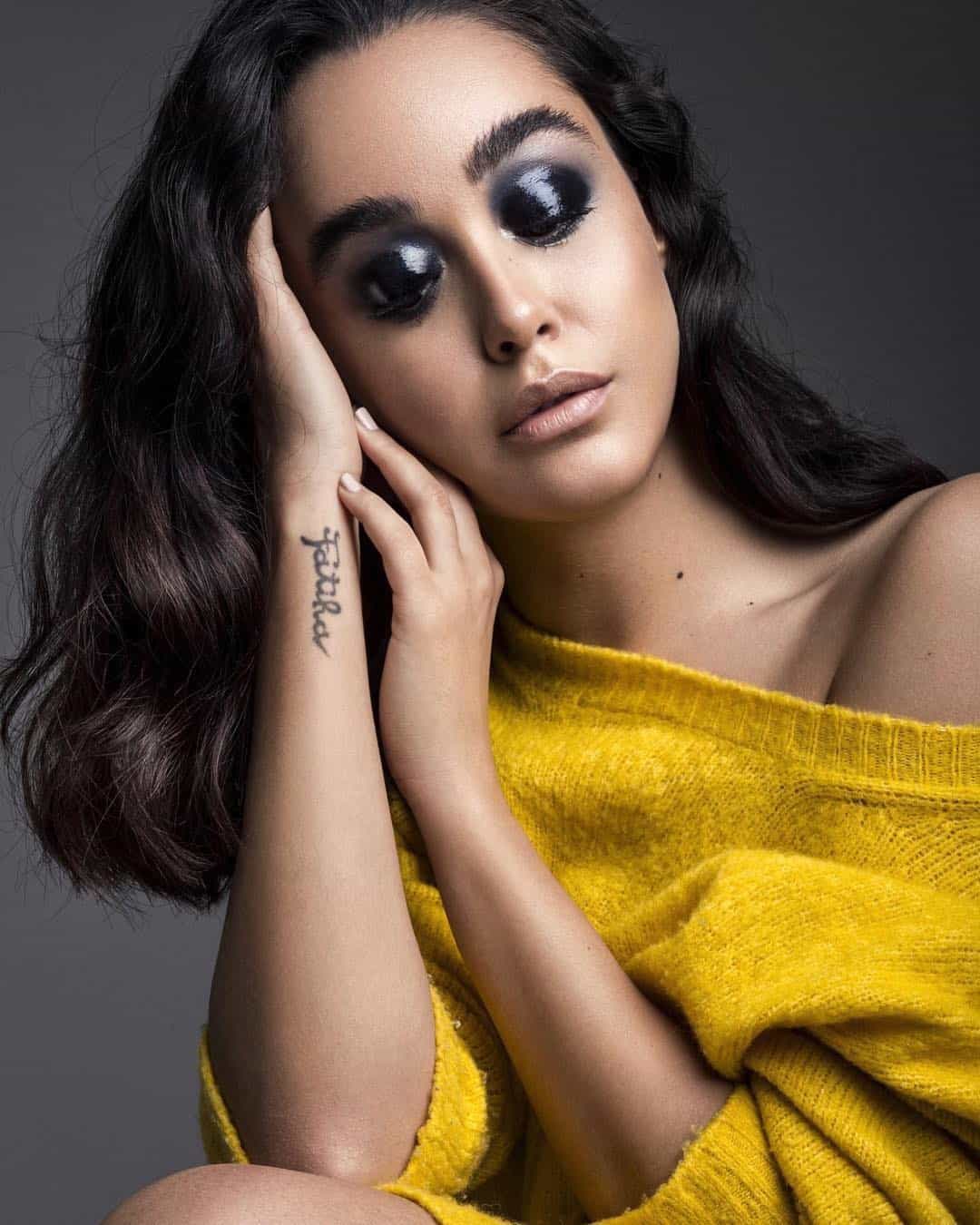 Black smokey eyeshadow is sexy and mysterious, and is never going to go out of style.
This is how you give a new twist to this classic look. A glamorous, glistening wet smokey that will turn heads.
#19. Gold And Brown Blend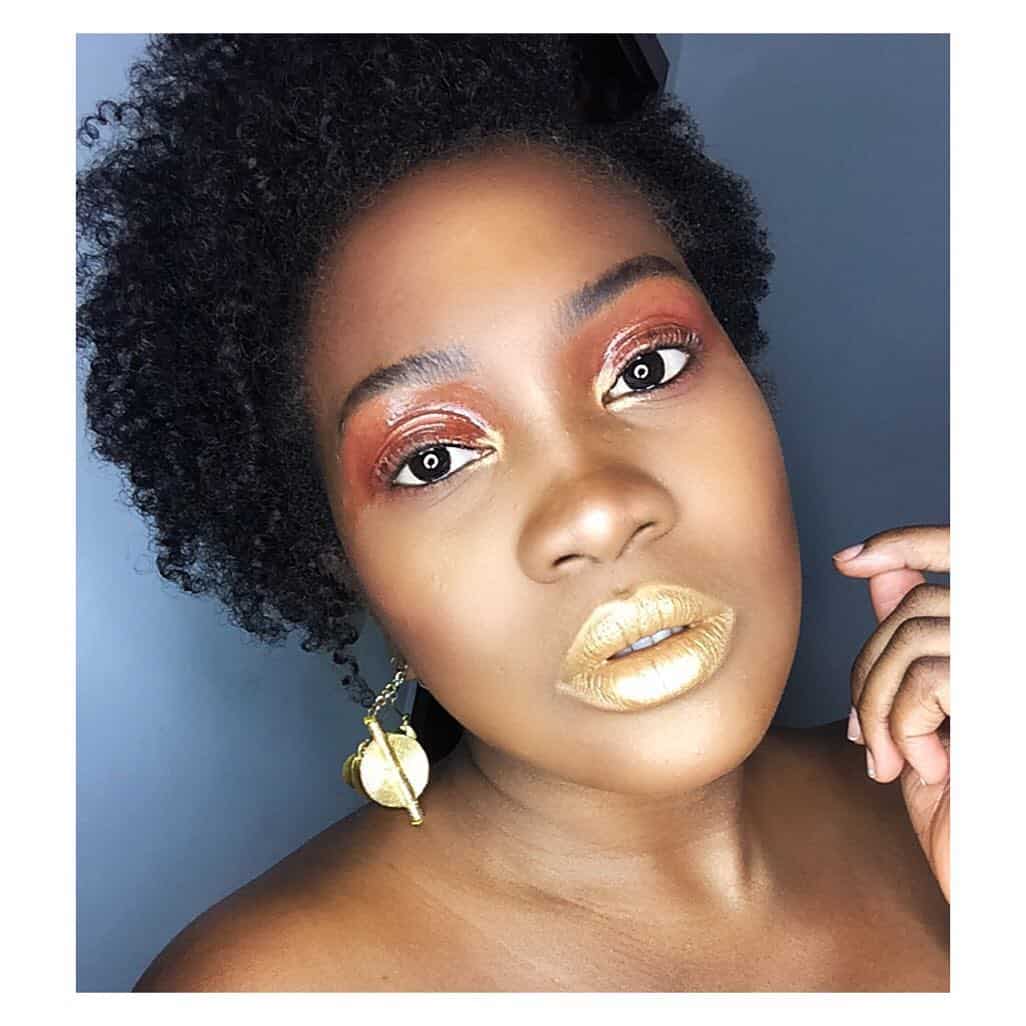 Gold makeup can be hard to pull off for an everyday look, but done this way you can't help but try it.
The sparkly gold is toned down and blended perfectly with the light brown, giving a new dimension to the mundane brown eye-shadow.
#20. Blood Red Smokey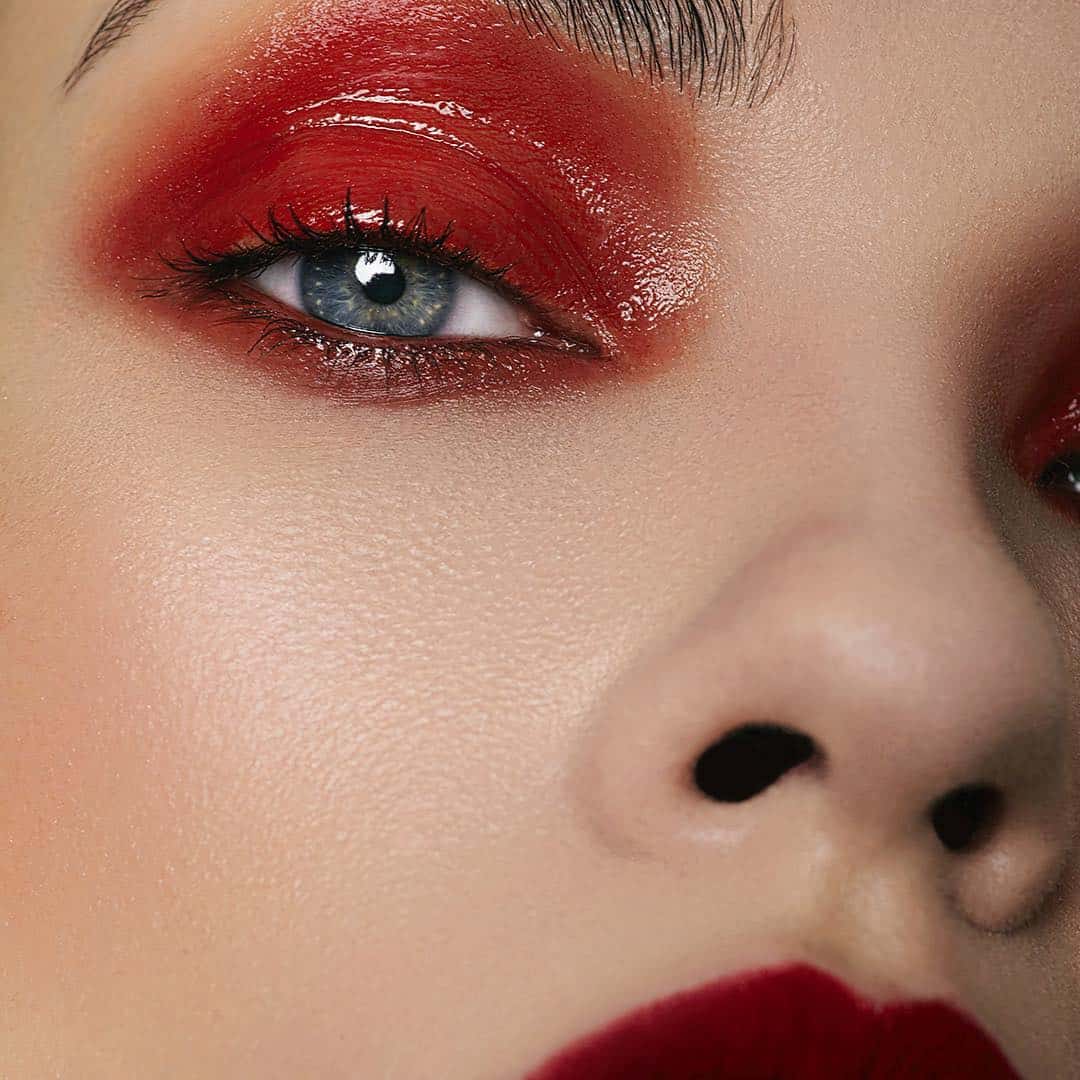 Dramatic, fiery and gorgeous, a liquid fire on your eyes.
This wet red makeup paired with sensual matted red lipstick is what you need when you want to let people know you mean business.
#21. Navy Blue Wings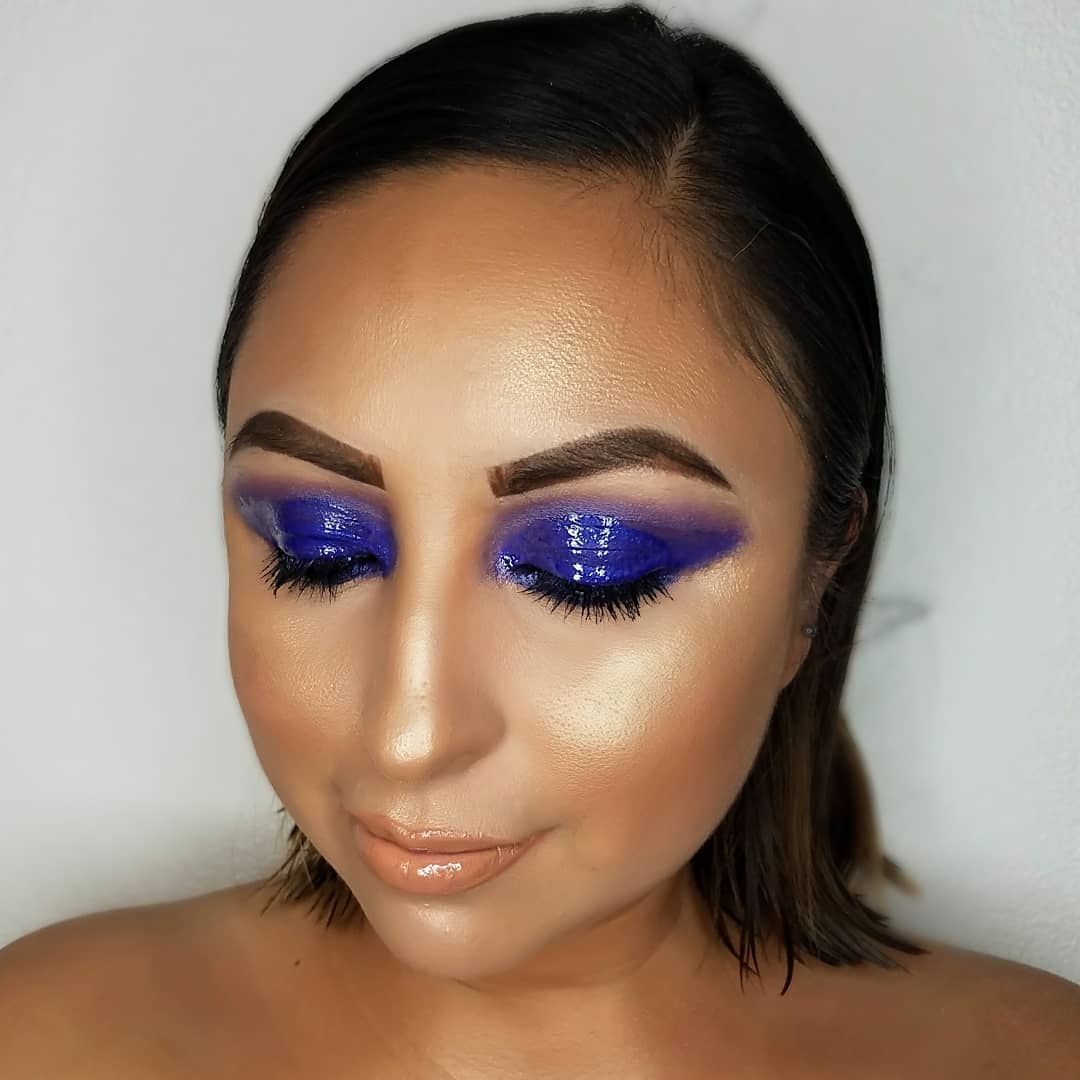 Here's another summer party look that is just stunning.
A deep navy blue wings, framed with lined eyebrows and balanced with peach-bronze contour on the cheek ith skin tone gloss.
#22. Glossy Naked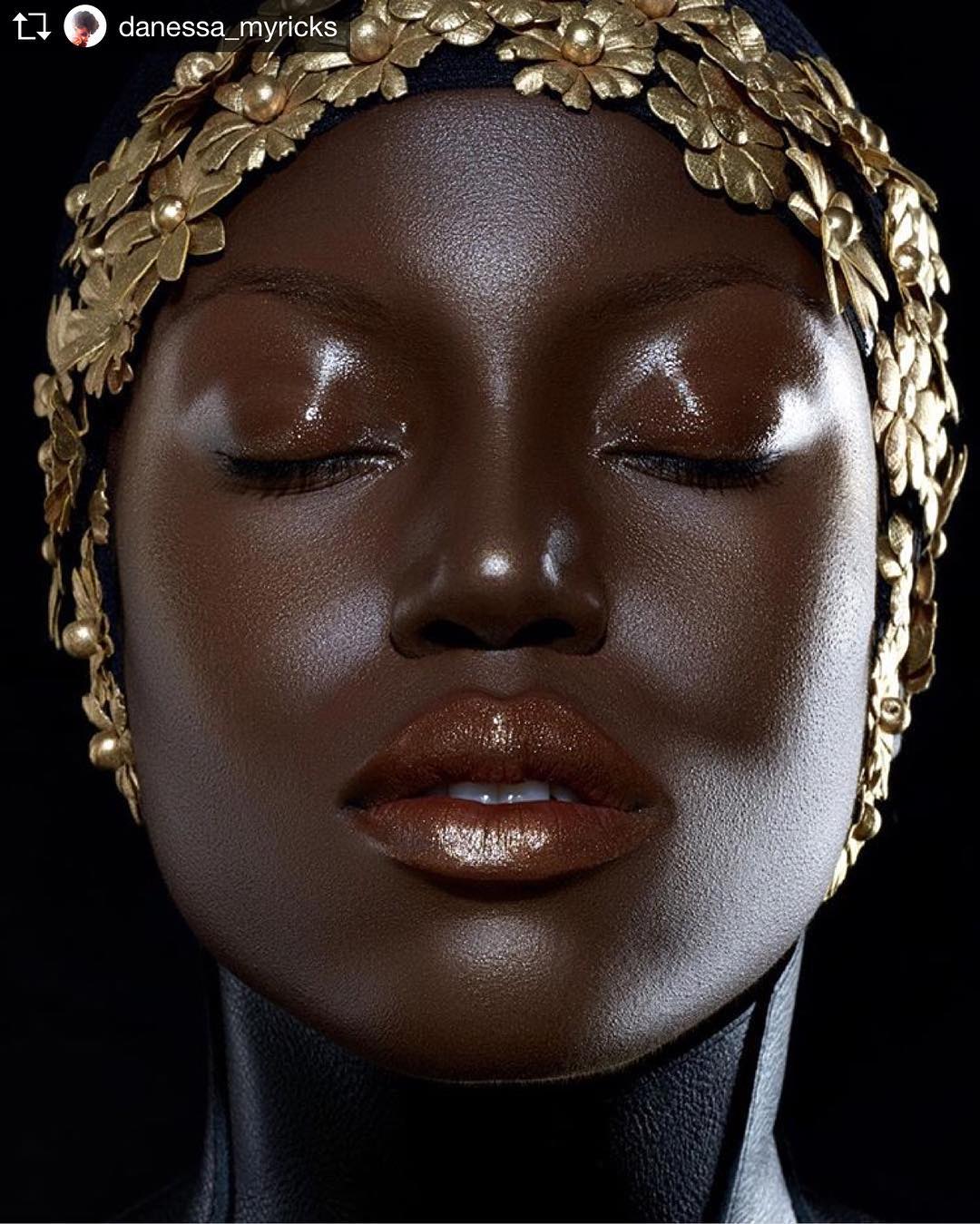 There's nothing more attractive than makeup that look like it isn't there.
Enhancing the natural look with colors close to the skin tone and a bit of shine, this makeup will turn you into a radiant queen.
#23. Coffee And Cream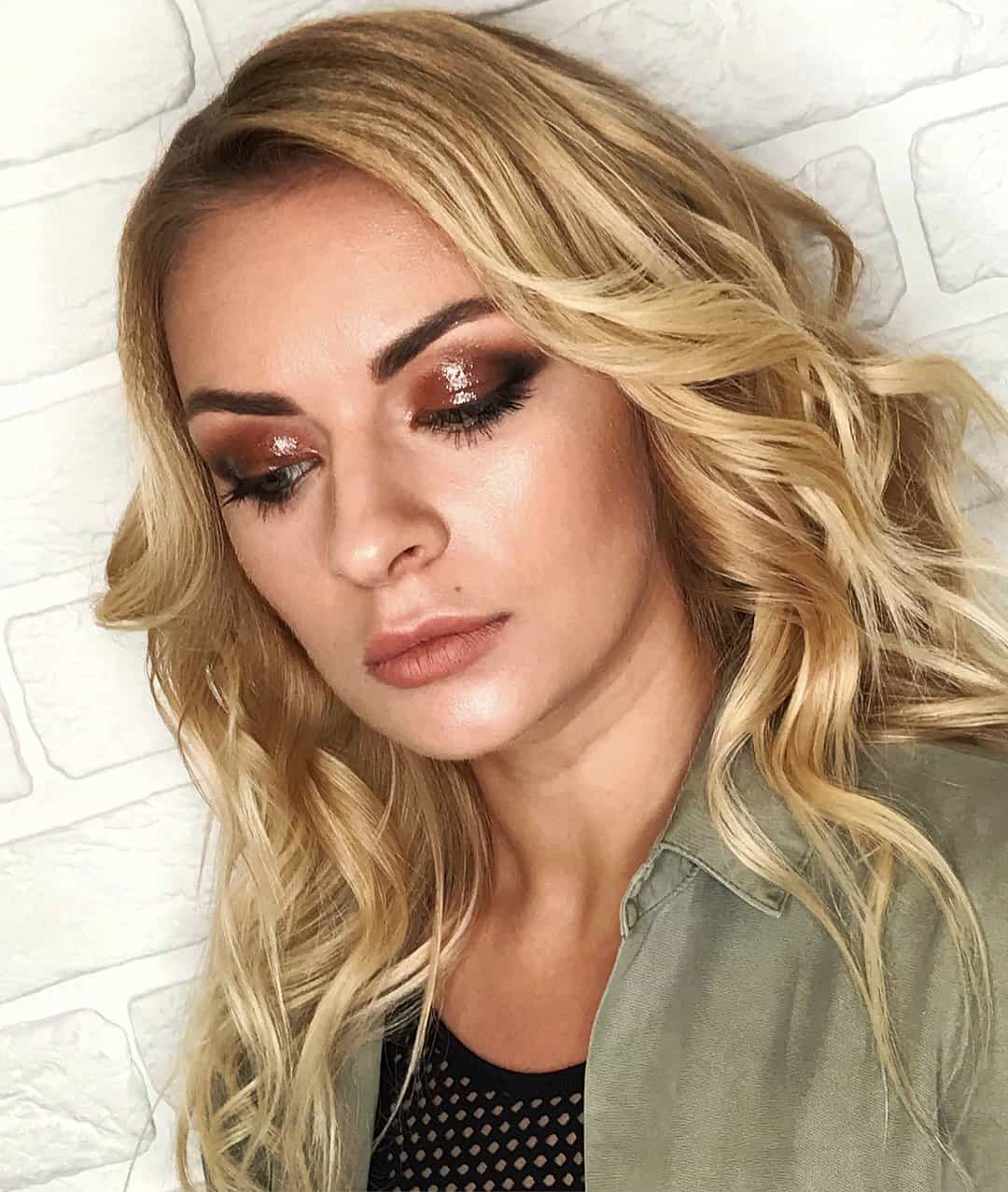 After a caffeine fix you are ready to take on the day full on.
Now you can have that dark and energized look with this perfectly blended black coffee and cream look. A ravishing everyday look to take the summer on.
#24. Emerald Shine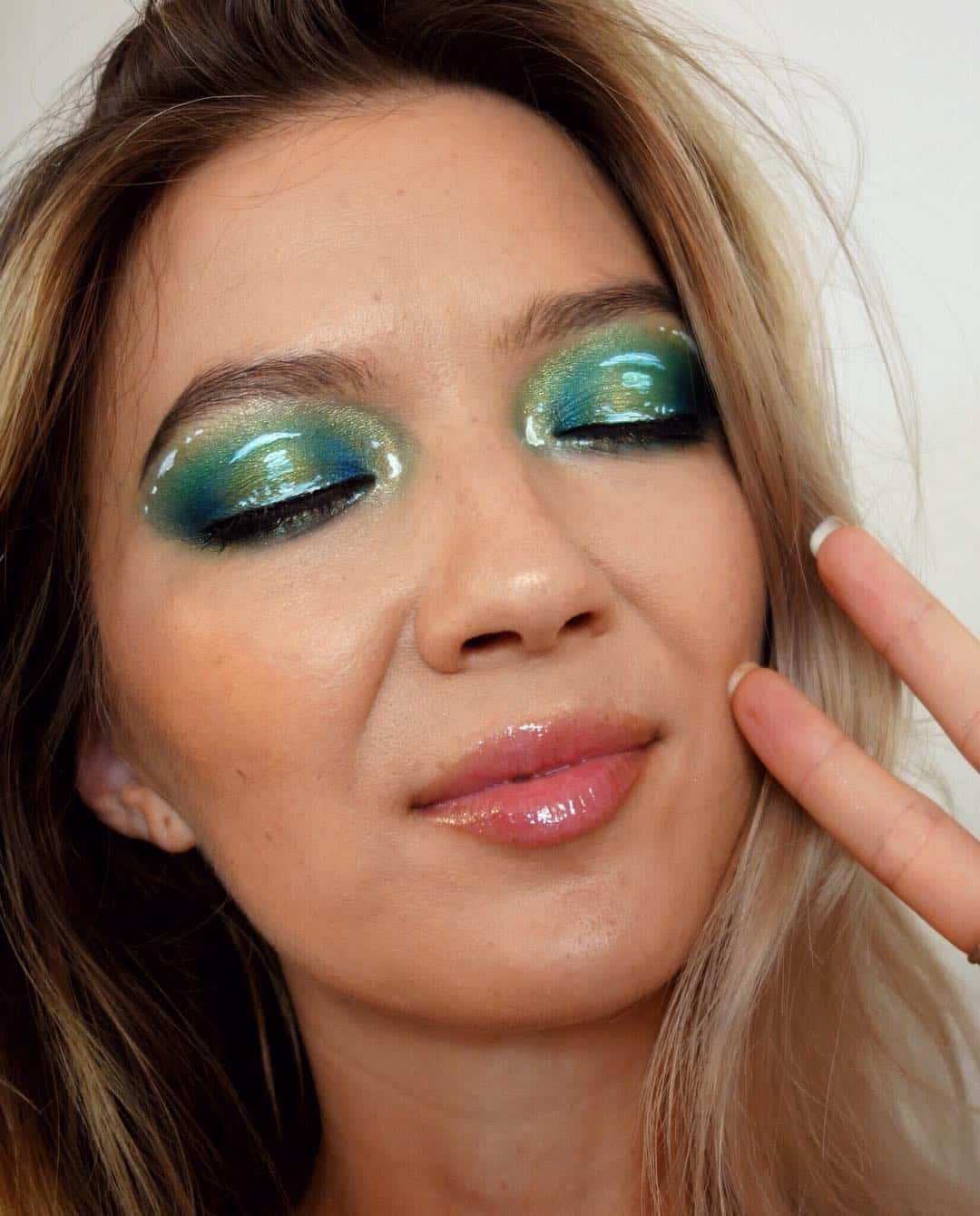 Playing around with the makeup can lead to mesmerizing results.
The green tones in this makeup come together to create a stunning optical illusion and a look that is certainly a jewel to behold.
#25. Soft Pink Fairy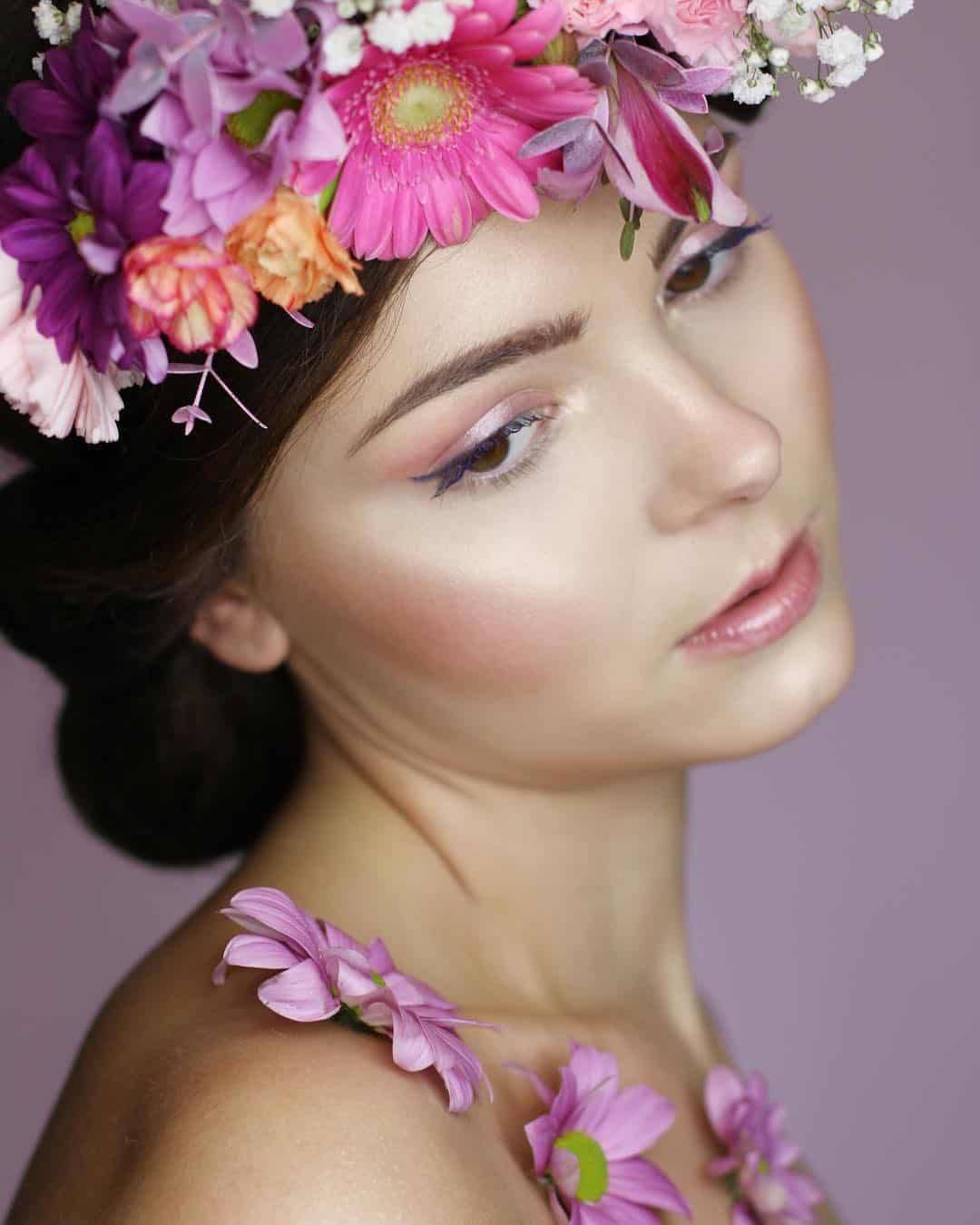 For our last wet-look we have another idea for an almost nude natural makeup.
Done in soft and delicate pink tones, this makeup look is ethereal, making you look like you've stepped out straight from a fairy-tale.