Women over 30 are mature enough to know what they want. With age, certain things change in your body. And there are a lot of things going well for you.
Usually, with 30, you get a new level of confidence. Nobody can mess up with you. And let's be honest, you get a new level of sexy. With that in mind, one key ingredient in the confidence and sexiness aspect is taking care of your body, and skin.
As women age, their skin ages as well. All of the wear and tear over the years is already showing signs and symptoms on the skin. But with so many makeup options available, it would be a shame not to preserve your youthful-looking skin.
With that in mind, here are some makeup tricks for women over 30. Follow them, and your skin will look as youthful as when you were in your 20s.
Do not forget a primer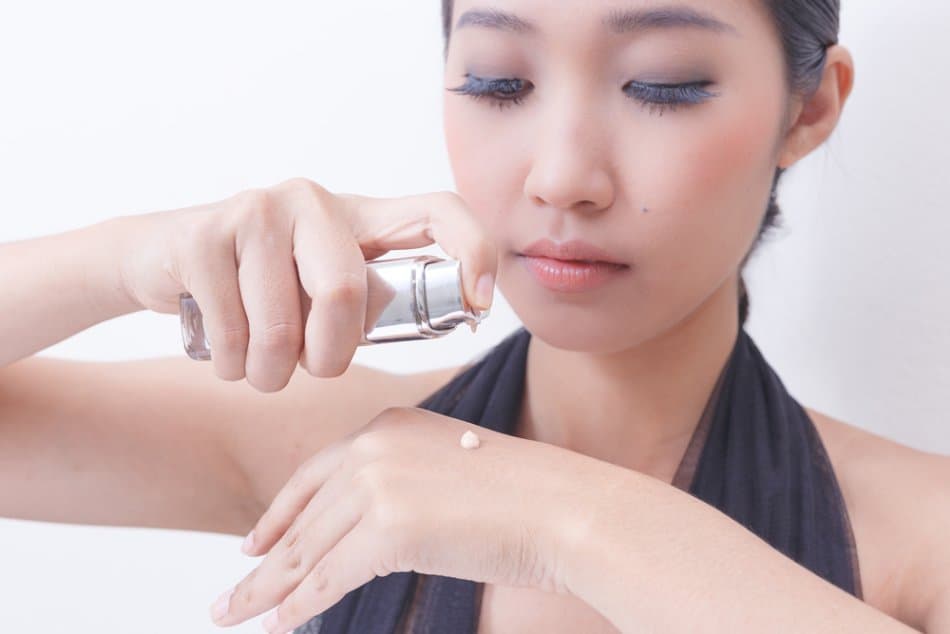 Primers are designed to create an extra layer between the skin and the makeup. Generally speaking, they help your makeup last longer. But a primer also helps you get a smooth surface of your skin, and even out your skin tone.
Apply primer on your eyes before applying eyeshadow. Without primer, your fine lines will be that much more emphasized, and you will look even older than you are. With a primer, these fines lines are smooth, and your eyeshadow stays in place.
Apply blush on your cheekbones
When applying blush on your cheekbones, it is important that you understand your face shape first. On first glance, applying blush seems like a simple action. Just dab some blush onto the cheeks, blend it out, and whoala, you are set to go. Right?
Wrong.
With that in mind, if you want to achieve a youthful look, there is a simple trick. Run the blush brush from down the cheek and upwards towards the brow line in a back and forth motion. Color higher on the cheekbone to give a fresh look to your face.
What is the right mascara?
Your eyelashes also suffer when you age. Not to scare you, but your eyelashes grow less thick as you grow older. You cannot use the same mascara you used when you were in your 20s.
Once you get in the 30s, you need to change your mascara routine. Start at the root of your lash, and then go to the tip. Apply a few coats to get the full effect.
Pay attention to the under the eye area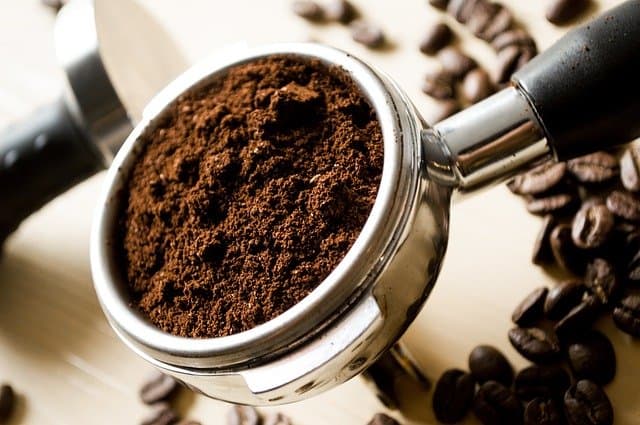 Dark circles form under your eyes as you age. Those appear due to age, tiredness, fatigue, and many other factors. Do not forget about this area in your skincare routine. You cannot ignore it up until you have to apply makeup.
What you want to do is apply under the eye cream in the morning on a regular basis to get rid of puffy eyes and bags. Always look for creams that are great for fighting inflammation and redness.
For example, creams with some coffee in the ingredients list are wonderful. Or green tea.
Get some yellow tint
One trick that makeup artists want to use when applying makeup to an older woman is blending yellow-tinted concealer or foundation into the skin.
The result is a warm and glowing undertone. You will get a golden hue that makes your skin picture-perfect. In the same time, the concealer will disguise any flaws you have on the skin.
The good thing about yellow is that it works on any skin color. Usually, you need a concealer that is the opposite color of the discoloration, but yellow works on any skin types.
Just be careful when using yellow concealer on under the eye discoloration. They can make it look greyish.
Use lighter eyeliner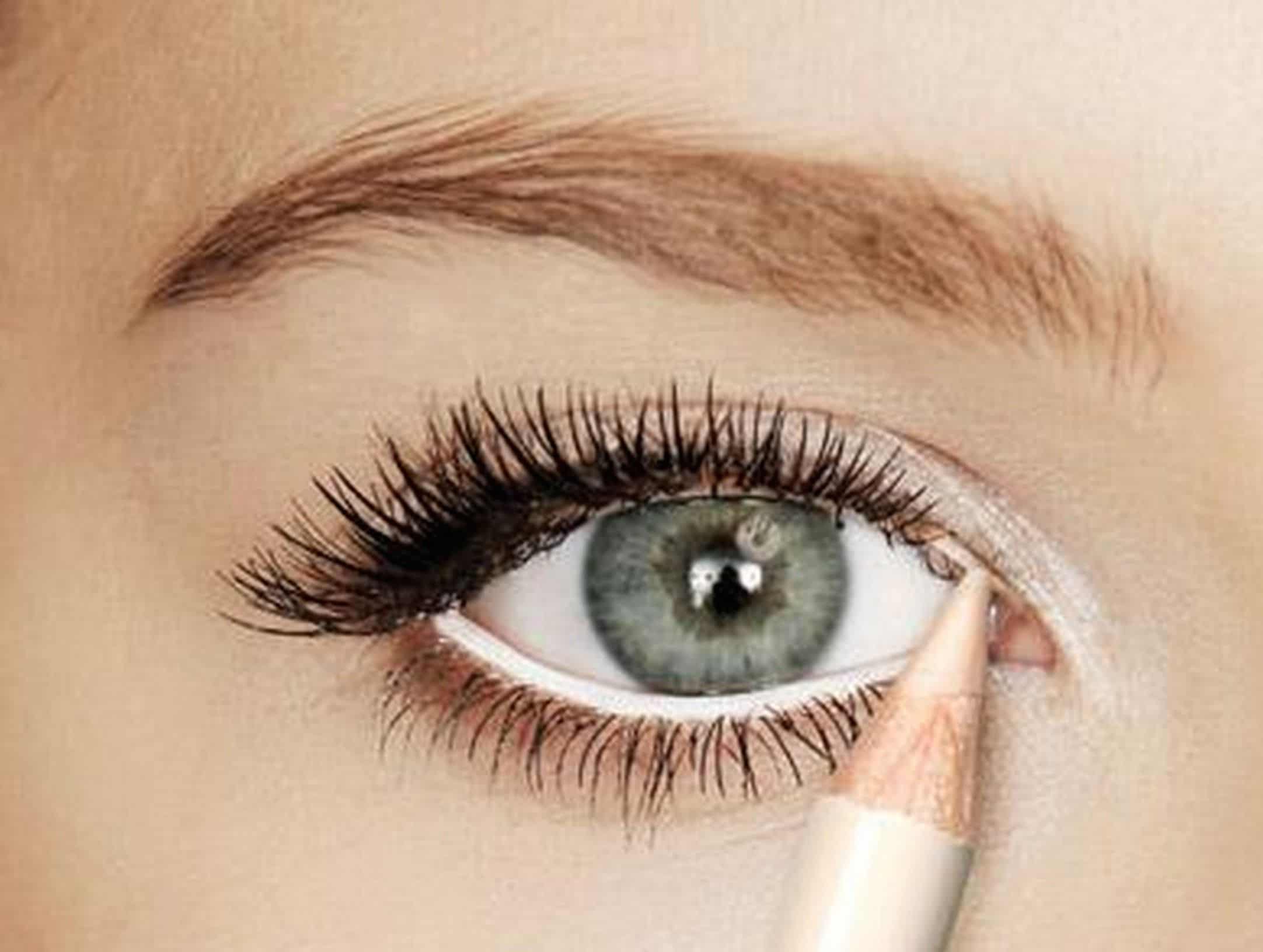 Black is the go-to eyeliner for most women. But black is not so great when you age. You want a more colorful, vibrant, and fun look. Black is classic, and can be dull and boring in some cases.
Instead, choose brown or champagne eyeliner on the waterline of your eye. This will open up your eyes, give them definition, and make them pop. Definitely worth a try.
Give your brows some attention
Every aspect of your face deserves attention. Every detail matters. With that in mind, when you are in your 30s, your eyebrows require some special touch. Tweeze them for shaping only, and then use a brow brush to give them a natural touch-up.
Make sure to keep things light, but full. You can do that by filling in gaps with a brow pencil. Use only lightweight strokes, you do not want to weigh them down.
When choosing a color, always go for one that is lighter than your brow. This way, the colors blend together, and you do not look like a clown.
Forget the powder
Powder is great when you are young. Face powder is designed for application to the face to set a foundation. You can reapply it throughout the day to minimize shininess caused by oily skin.
When you are in your teenage years, oily skin is normal, as your hormones work differently. But in your 30s, you need to make some makeup changes. Ditching the powder is step number one in the right direction. Powder tends to make your skin look dried and powdery.
If you absolutely must apply powder, always go for silica powder. This type is not as visible. And apply it only to the areas where it is absolutely needed. Usually, this is the T-zone.
Go nude
We are not talking about the nude makeup trend that is taking over Hollywood. It is a great way to empower women, but let's start small.
One area where you want to go "nude" is your lips. As we grow older, our lips tin out. That means that you need a natural-looking nude lipstick that will match the natural tone of your lips.
It is a great way to make your lips look fuller. And you can do that without injecting anything in them.
Once you apply nude lipstick, add some gloss to keep your lips moisturized throughout the day.