The bob is one of the classic looks every woman tries once in her lifetime. There are many variations and sub-variations of the bob.
In general, a bob is a short to medium length haircut in which the hair is typically cut straight around the head at about jaw-level, with a fringe or bangs at the front.
But because the bob can get boring, like every other hairstyle, women are looking for new ways to use it. Enter the asymmetrical bob, a hairstyle that is shorter in length and cut into an uneven bob. One side is longer, and it serves as a great way to add some flavor to the classic bob.
The asymmetrical bob goes above the standard look, it is more fun, and it gives you something new to play with.
With that in mind, here are a couple of ideas of asymmetrical bob hairstyles you can try.
1. Slick Black Bob With Gray Peekaboo Street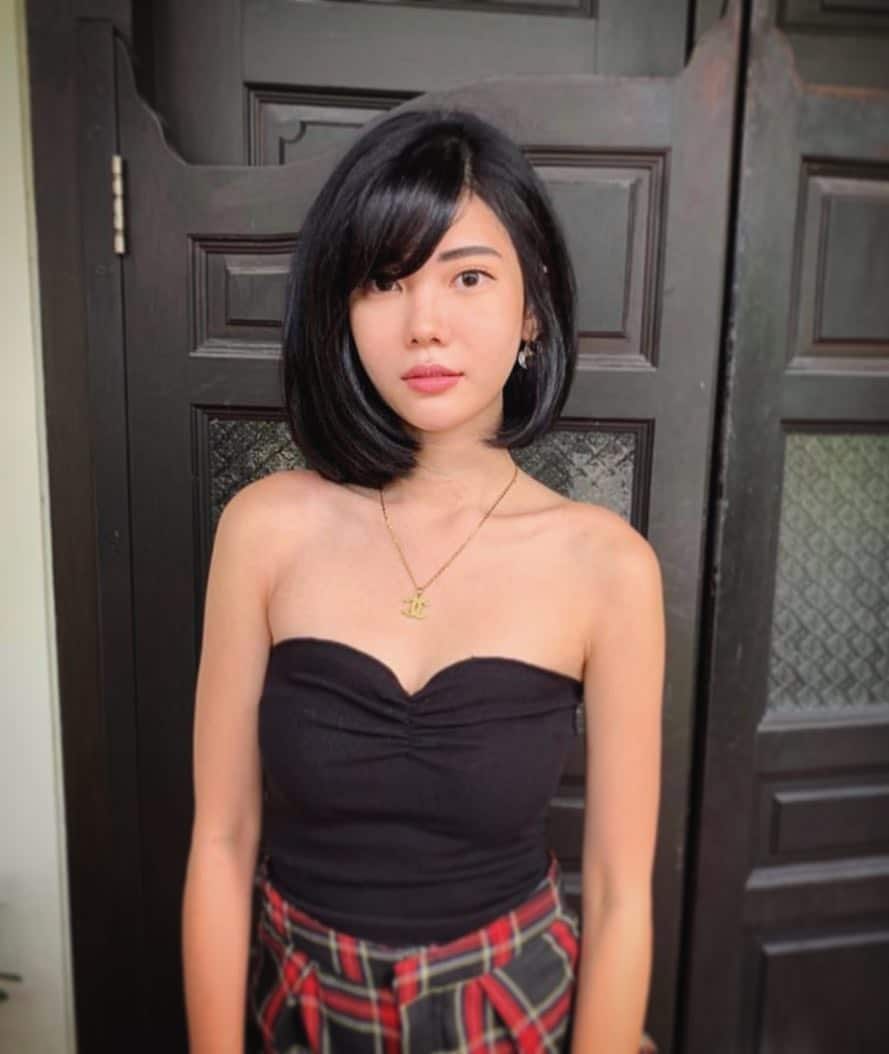 Some say the off-balance is a new balance. And that is definitely true with this hairstyle. What looks like out of balance, is actually in perfect harmony.
2. Straight Daisy Violet Bob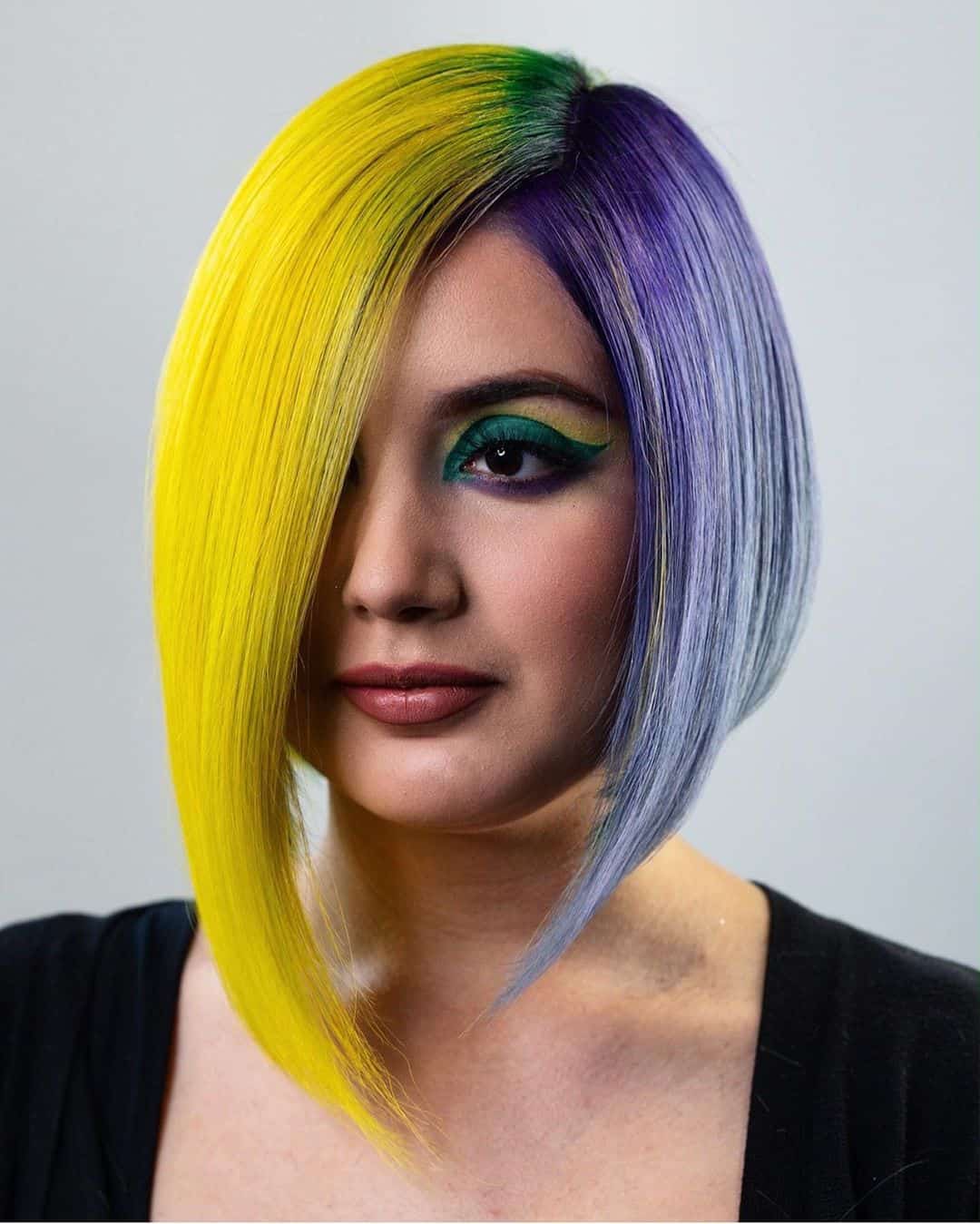 Do you want to take the asymmetrical bob to the next level? Do it with colors. Given that both sides are different in length, they can be different in color as well. And go with contrast colors. One that pops, and another that calms down.
3. Ombre Pink Wavy Straight Cut Bob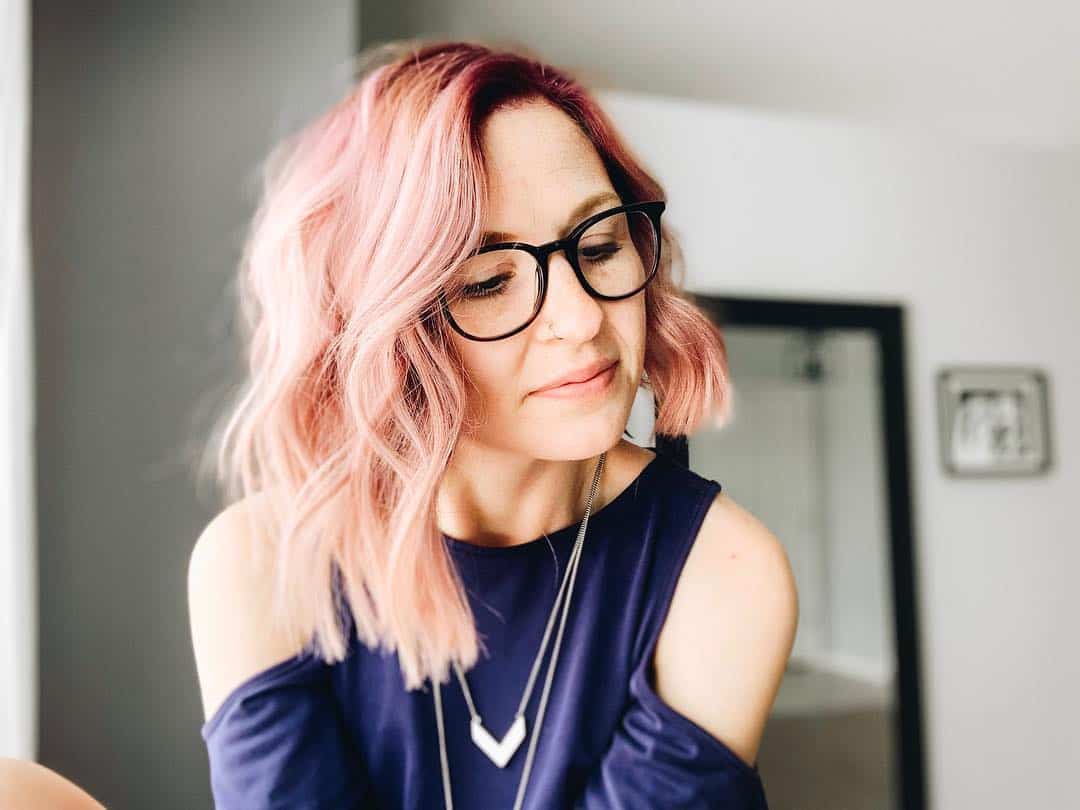 Speaking of colors, ombre is another technique you just have to try. After all, ombre was the "it" trend a couple of years ago, and it is still standing. Wavy bobs are the best way to emphasize hair colors.
4. Gray To Platinum With Purple Tips On Short Bob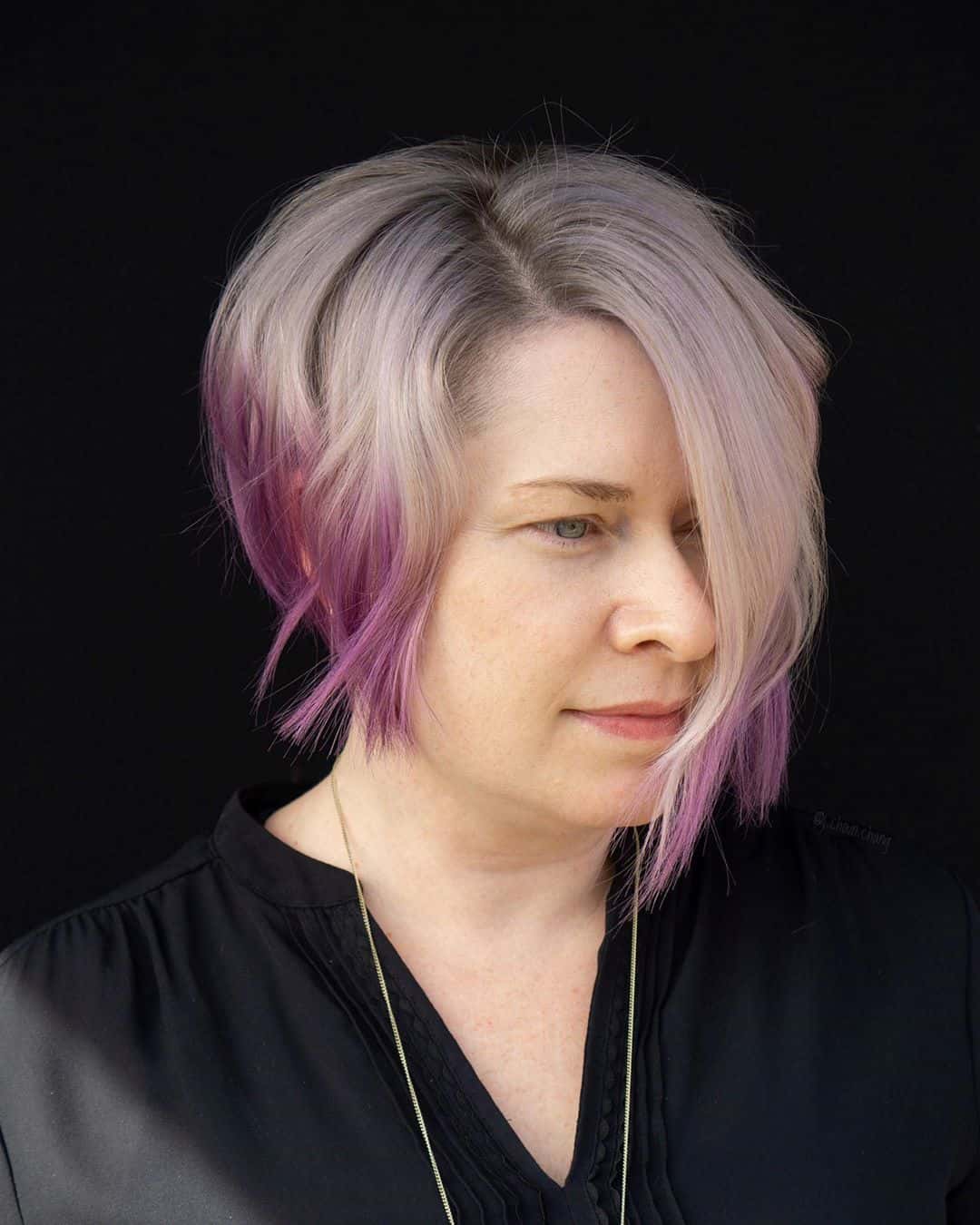 As you can see, a lot of the variations of the asymmetrical bob have to do with colors. You get the idea by now. If you want to get a unique hairstyle, add a touch of color. The more unconventional the color is, the better your hairstyle will be.
5. Slanted Curled Bob With Dark Blue Ombre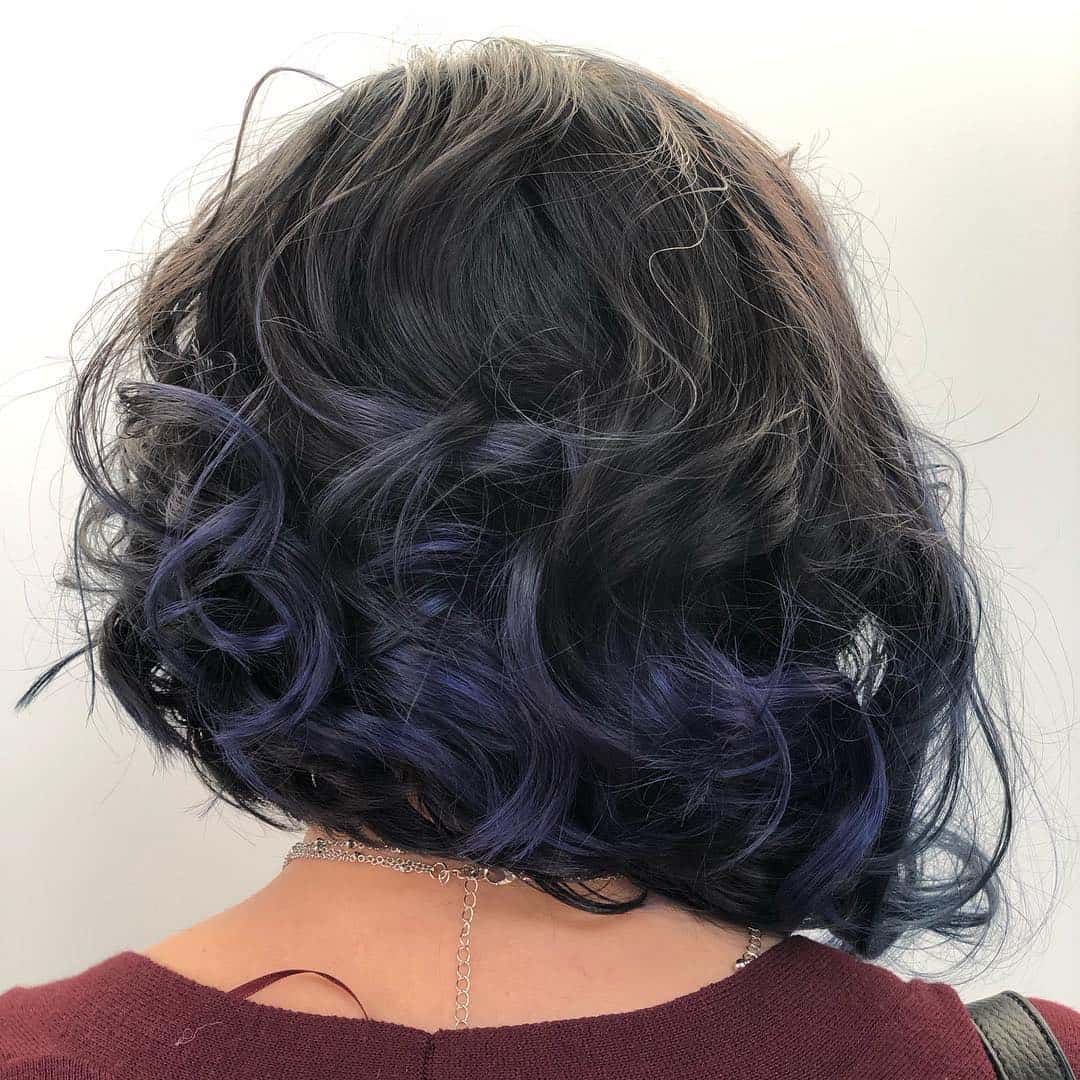 The back of the asymmetrical bob is a perfect place to add some colors. Why? Because this is where the symmetry comes to its full display.
6. Straight Intense Asymmetrical Bob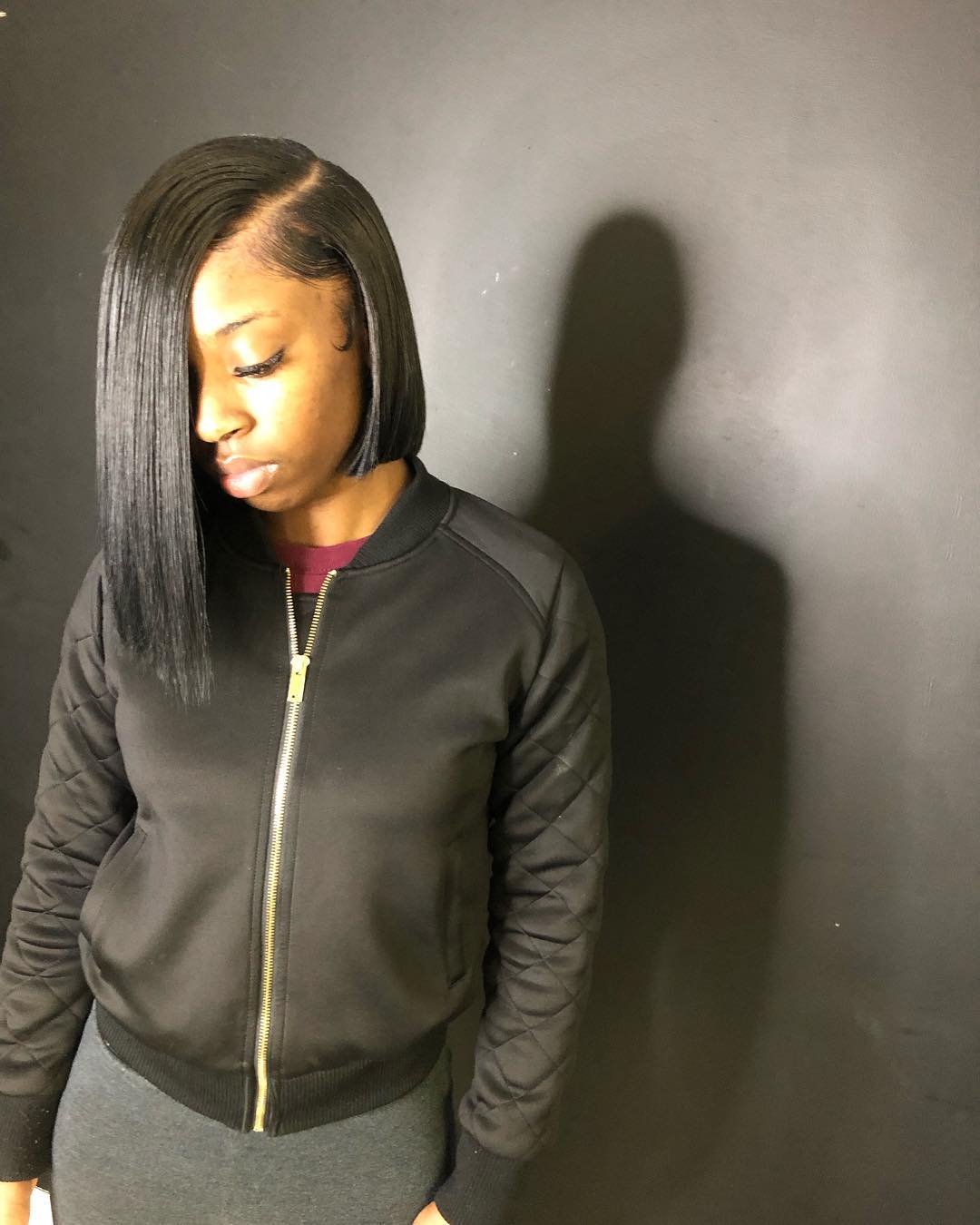 Usually, when you go for an asymmetrical bob, you go just an inch longer on one side. However, there are always women that want to have their hair longer.
7. A-Line Asymmetrical Bob On Blonde Curly Hair With Dark Highlights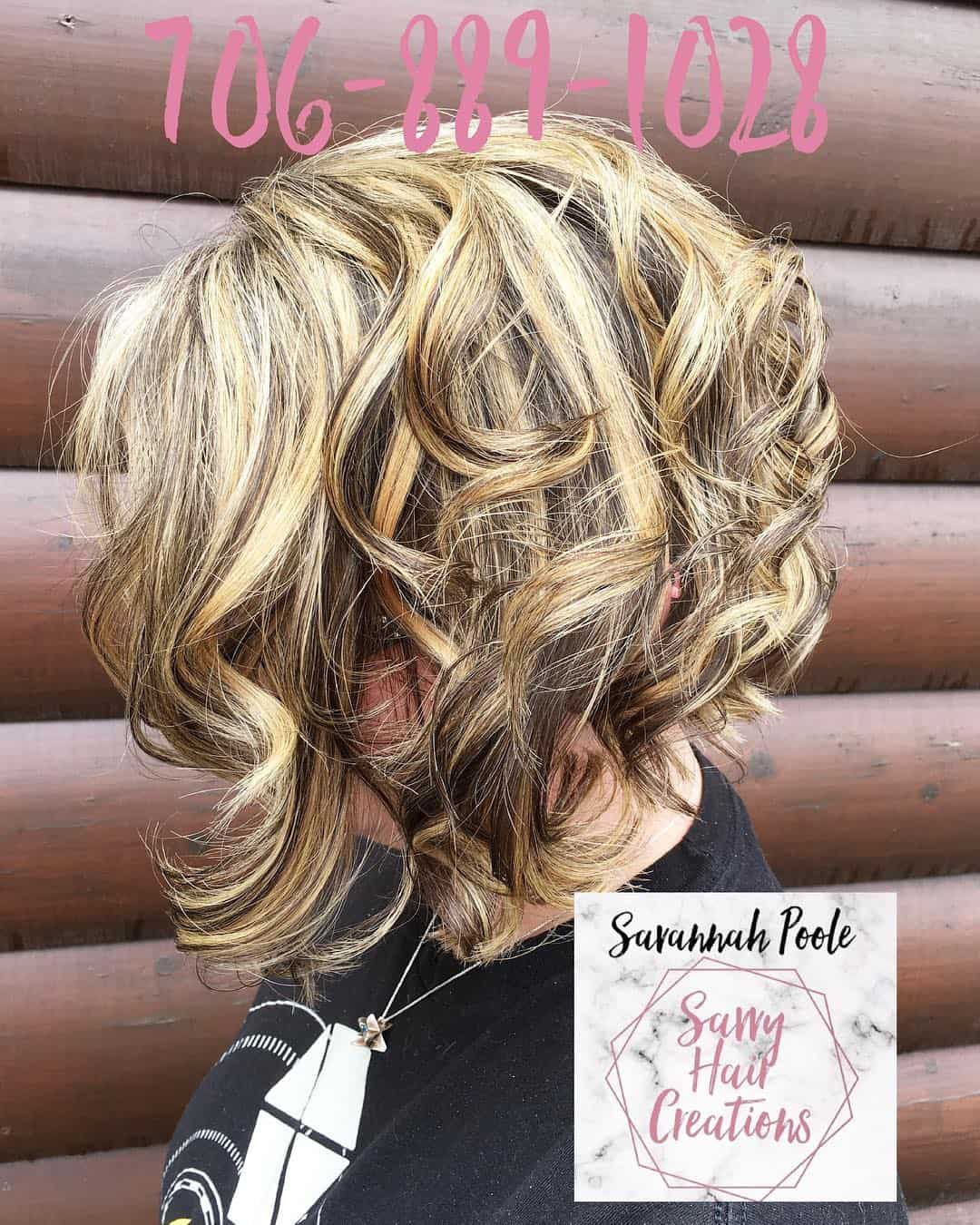 You want something playful? Go for wavy hair. Add some highlights, and you have a cool-looking hairstyle. And then, your asymmetrical bob turns into something unique. The beauty of the bob is you can combine it with other hair trends.
8. Asymmetrical Bob On Black Curls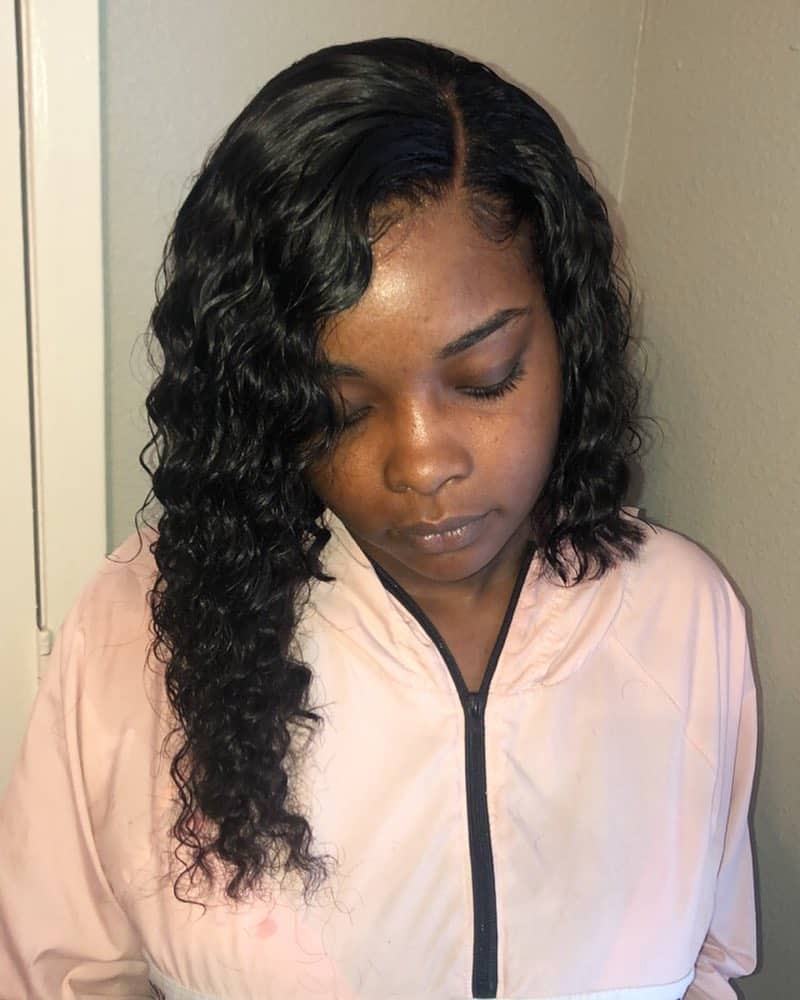 When it comes to curls, women are generally more happy with blonde curls. But black curls look amazing as well. Just look at this bob hairstyle.
9. Extra Short Dark Blonde Bob With Curved Microbangs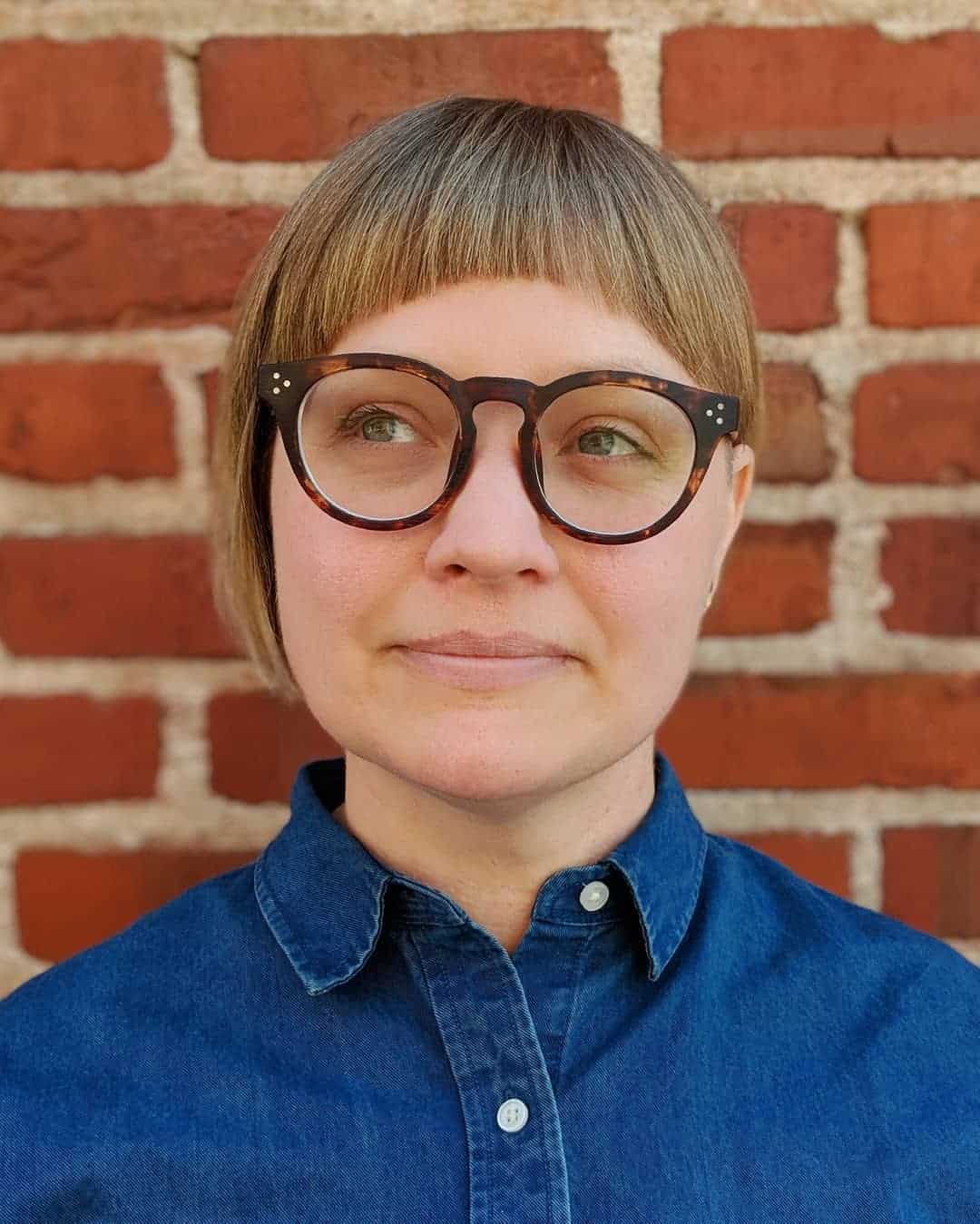 We live in an era where women are more emancipated. We also live in an era where women are entering "men's professions". Like the world of IT. And with that in mind, we have to have a geeky and nerdy looking bob. Right?
10. V-Cut Asymmetrical Short Bob On Brown Ombre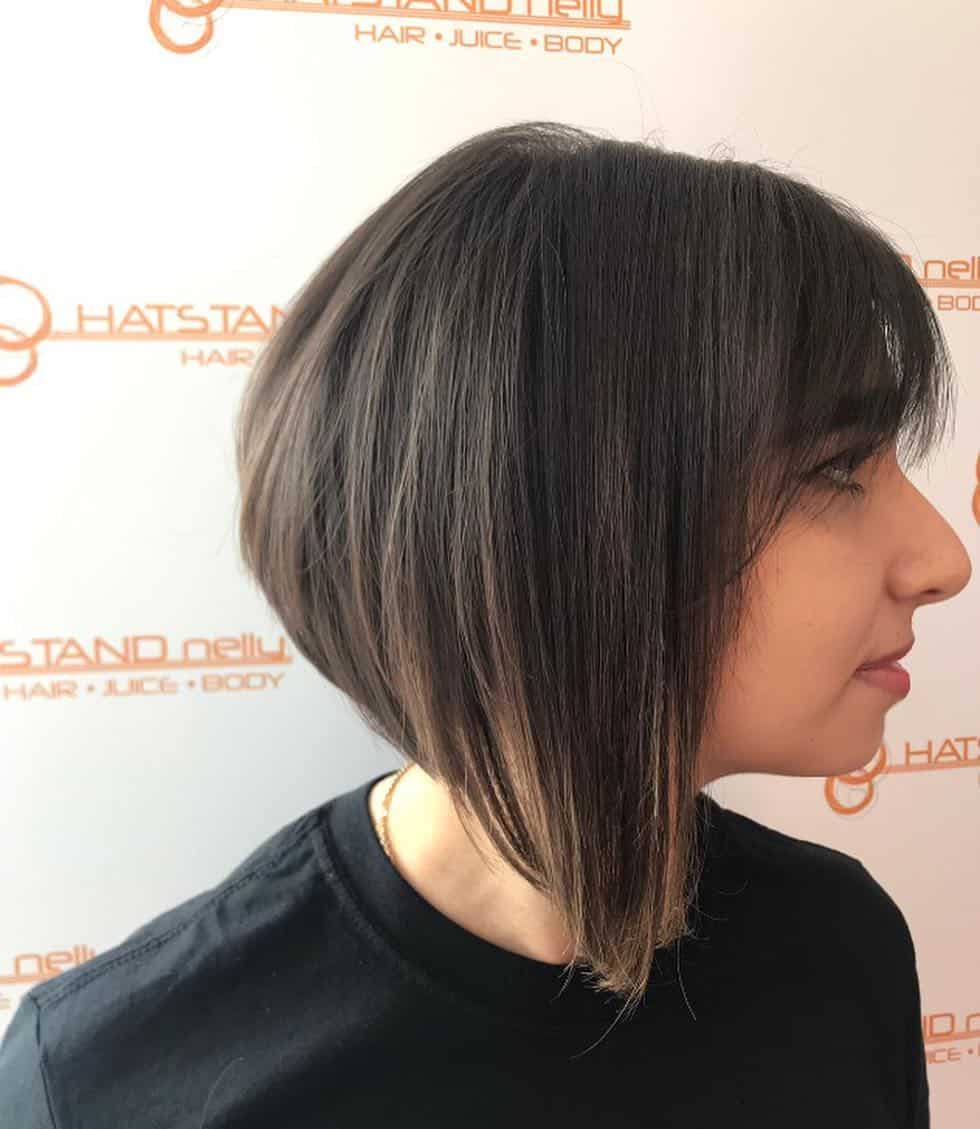 V-cut has never looked better. It is just another way to play with geometry in your hair. And your hair gets more dimension.
11. Sharp Burnt Umber Lob With Yellow Highlights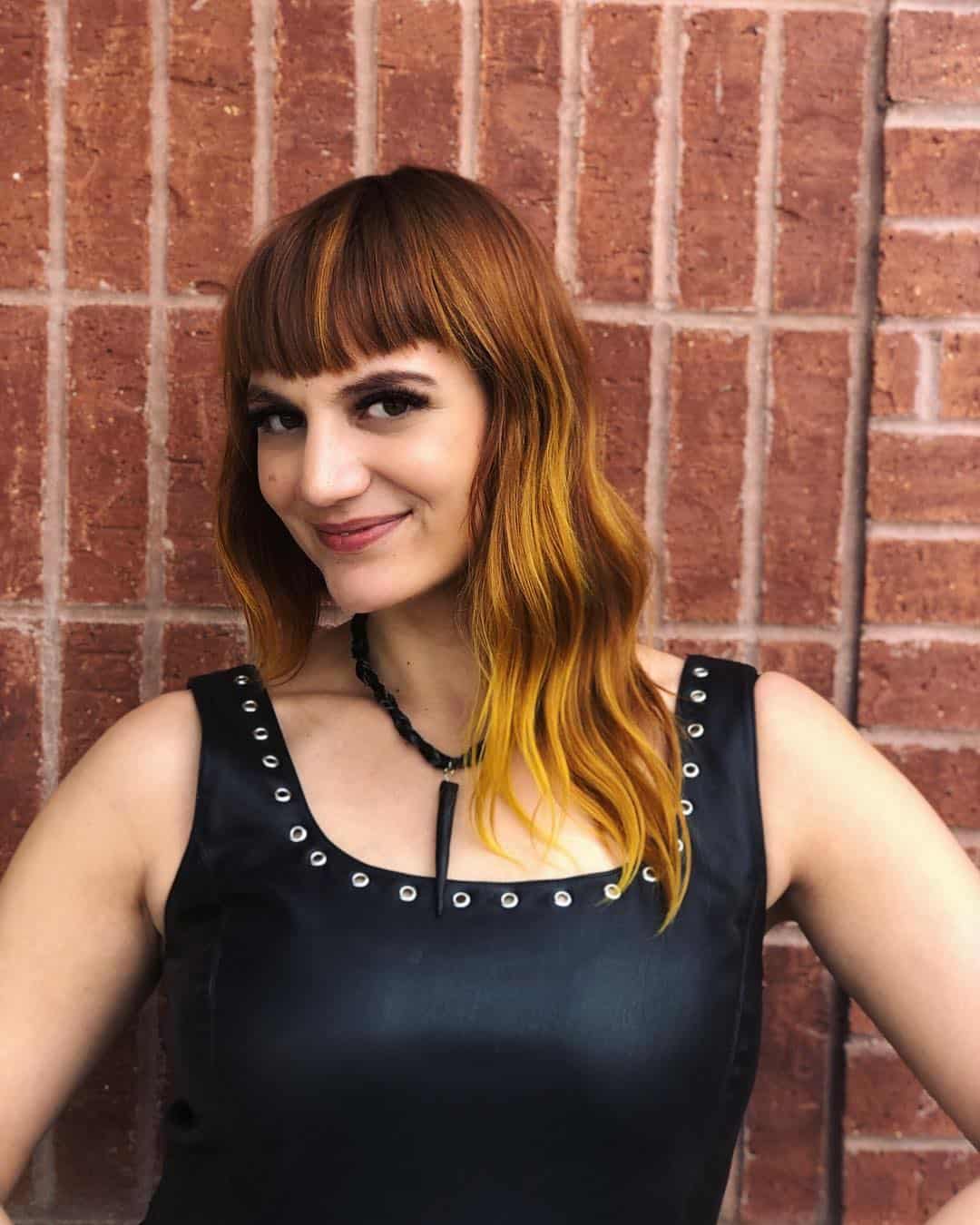 We said that bob usually comes with bangs at the front. But the asymmetrical bob rarely plays with fringes or bangs. With that in mind, it is nice to see a change of scenery.
12. Subtle Asymmetrical Short Bob With Green Tips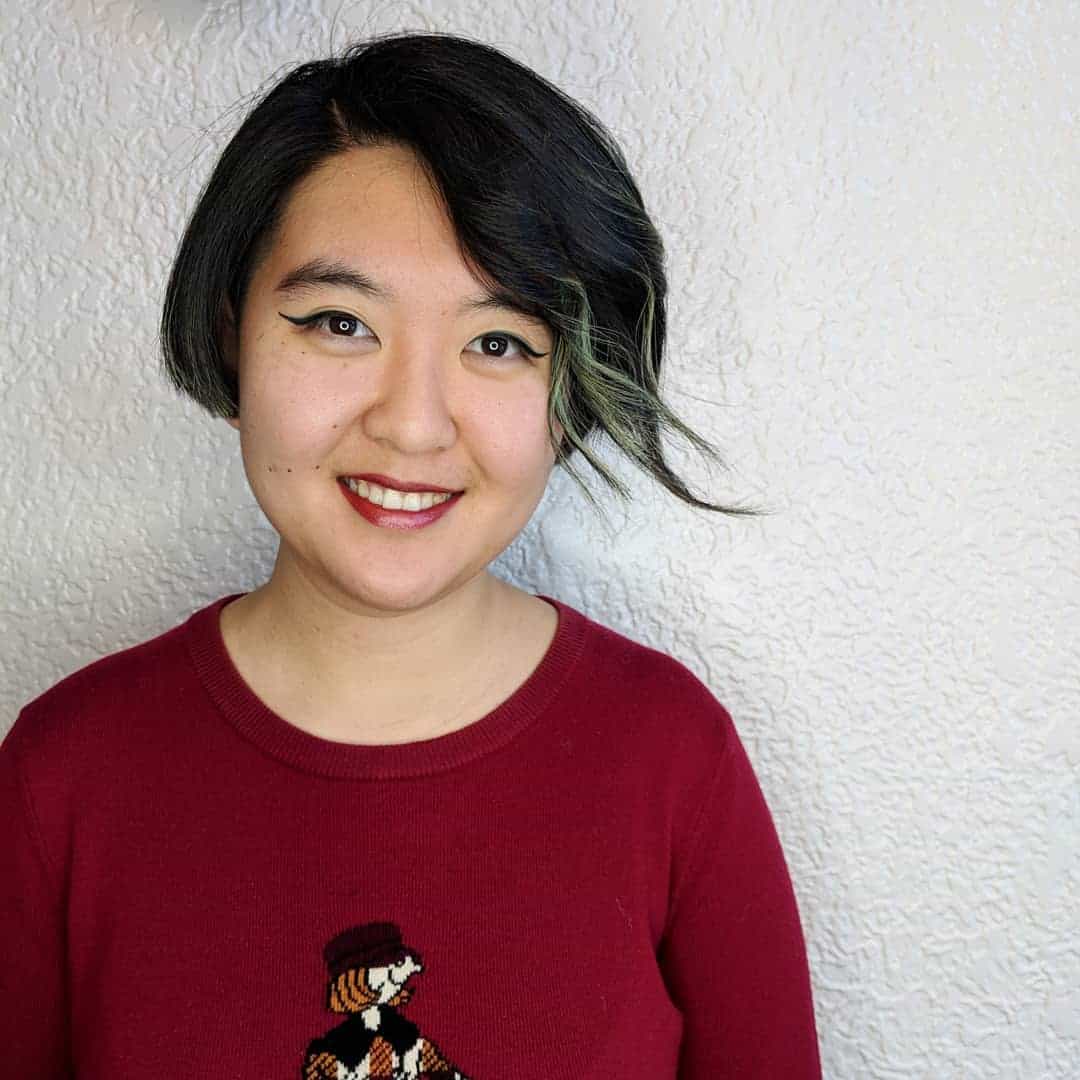 We had asymmetrical bob where one side is significantly longer than the other. But here, we have the opposite. The difference in length is almost non-existent.
13. Blonde Wavy Asymmetrical Bob With Undercut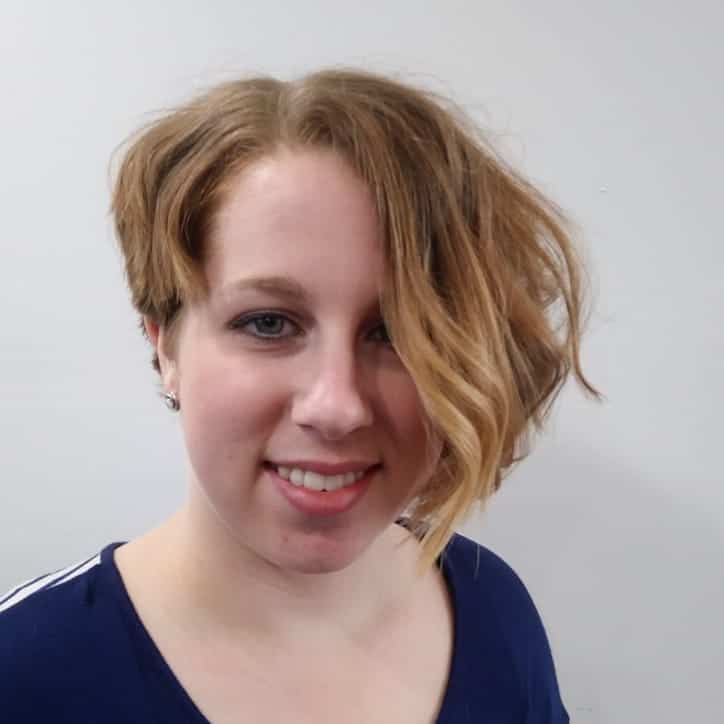 The undercut was very popular very years ago. But it still holds ground. And given how the asymmetrical bob requires more hair on one side, it is a logical combination.
14. Straight Asymmetrical Bob With Sharp Angles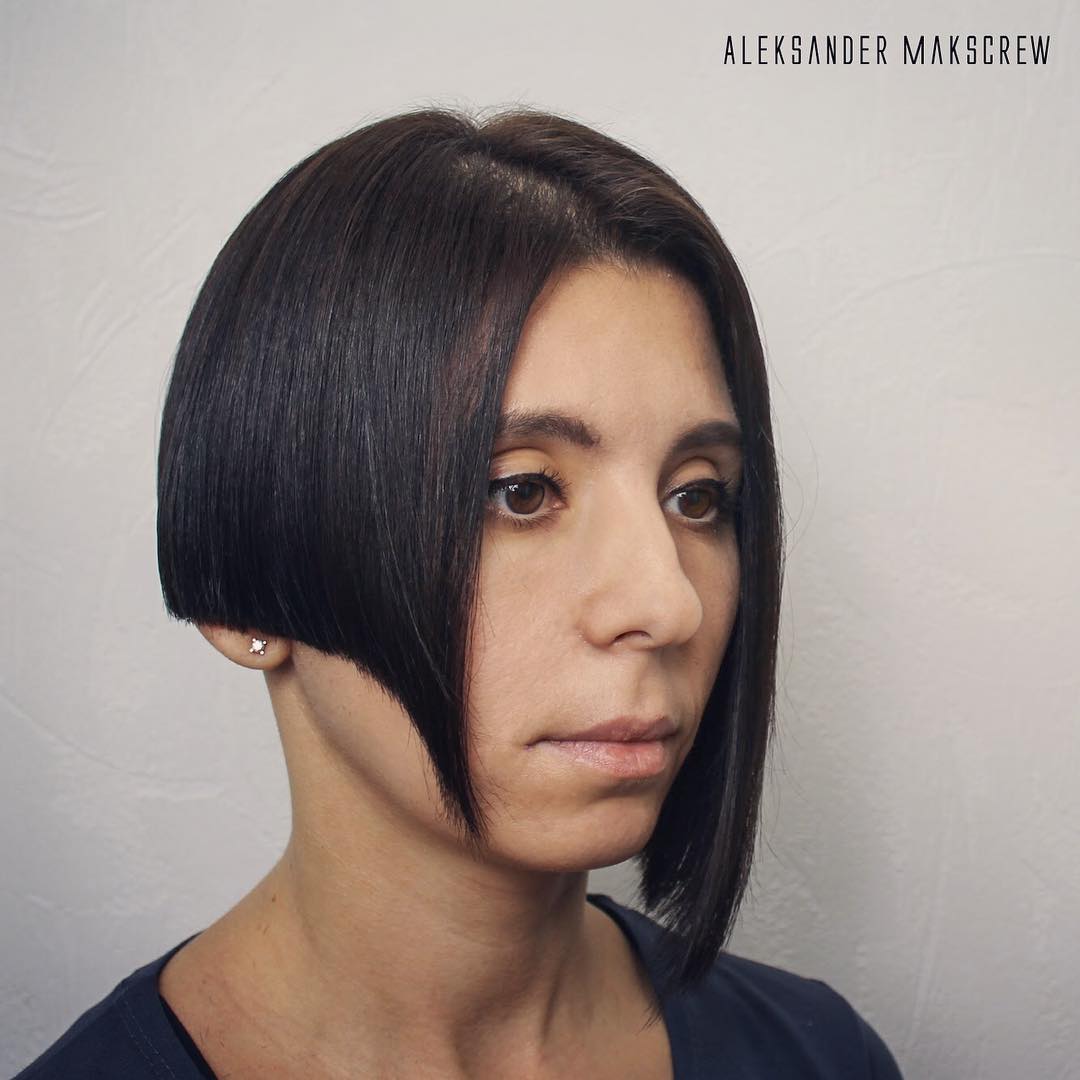 The trick with the sharp angles is to make the hairstyle more modern-looking. And to add a certain dose of edginess. Angles hairstyles are versatile, and you can wear them for almost any occasion.
SEE ALSO: 29 Inverted Bobs For Rocking A Short Haircut
15. Curvy Sectioned Asymmetrical Blonde Bob With Braided Bangs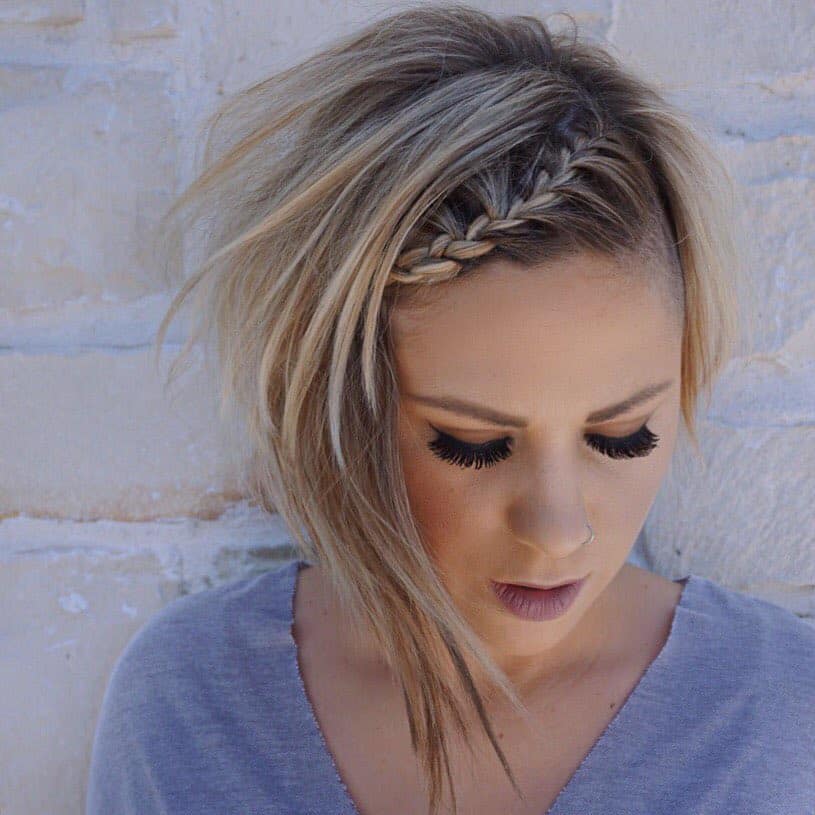 As you can see, there is no limit to what you can do with your bob. You want some braids on top of it? Absolutely go for it. Braids give you a touch of romantic feeling, and some women want exactly that.
16. Wavy Subtle Asymmetrical Dusty Rose Bob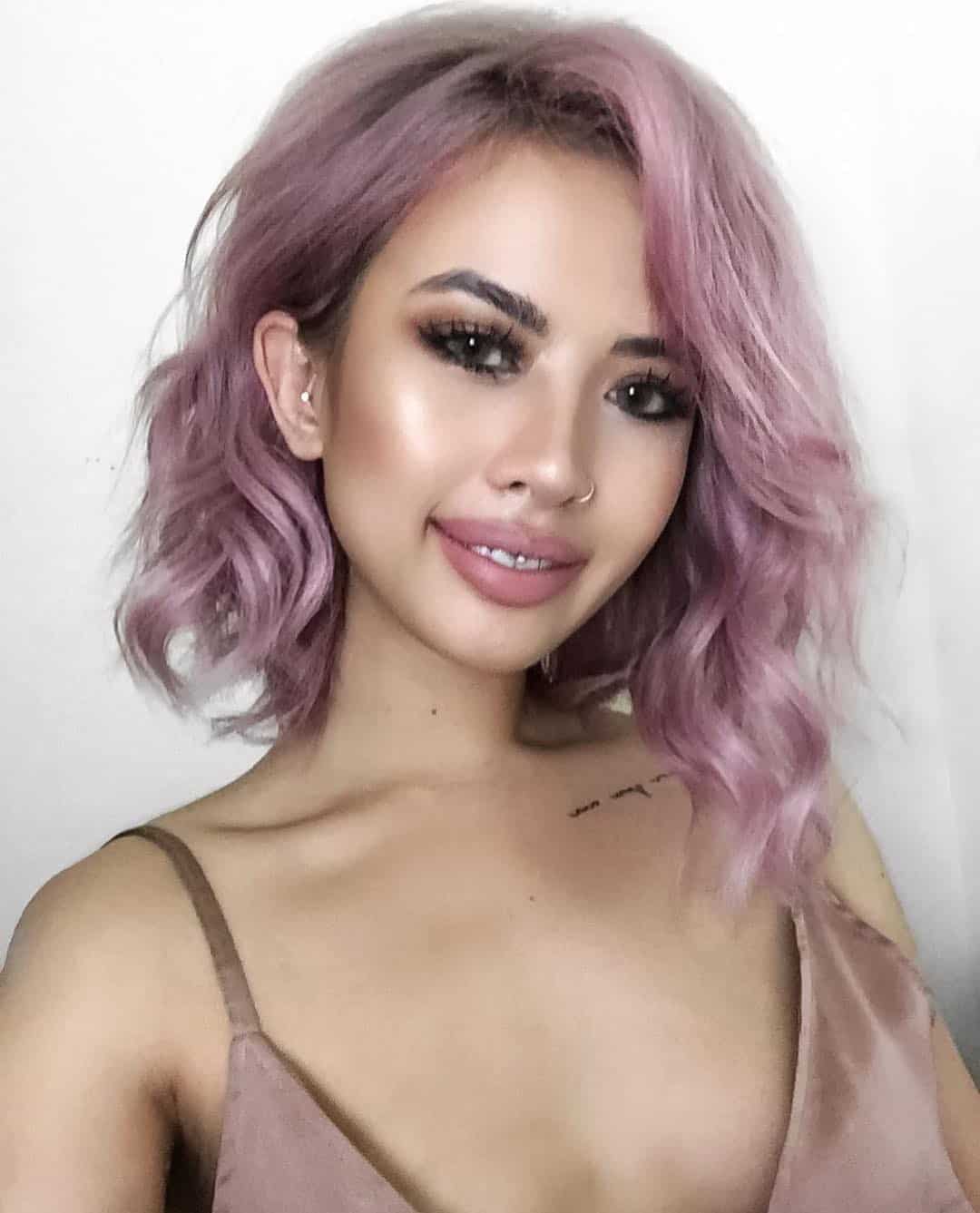 Wavy bob is the go-to hairstyle for casual day outings, and evening events. And that is the beauty of the hairstyle. You can wear it in different ways. And if you want to take it to the next level, add some layers for more dimension and texture.
17. Vintage Slick And Curvy Blonde Bob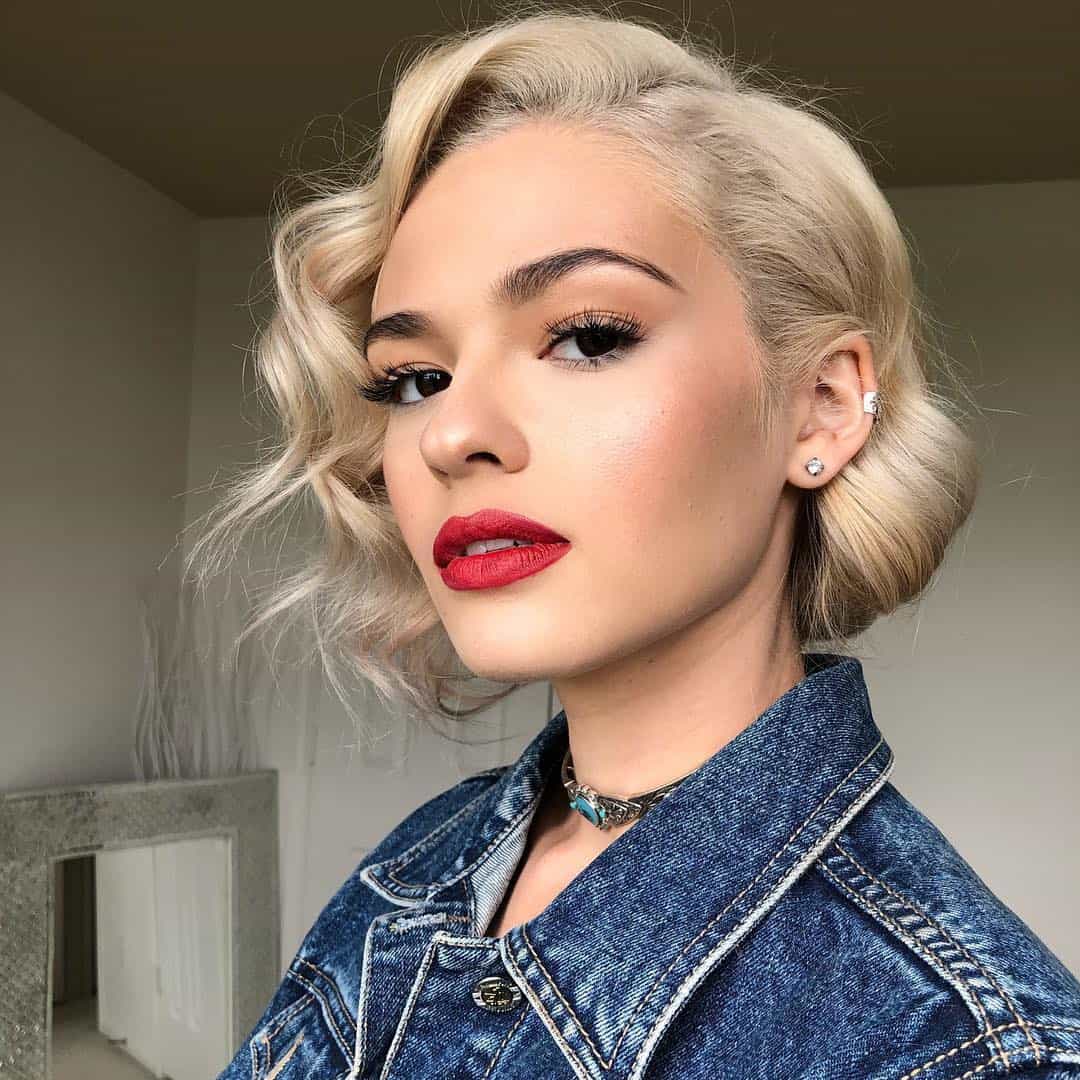 We know that the retro look is making a comeback. And you can pay tribute to it with this slick and vintage bob. Basically, it is a hairstyle you could see on beauty icons like Marilyn Monroe.
18. Thick Layered Asymmetrical Bob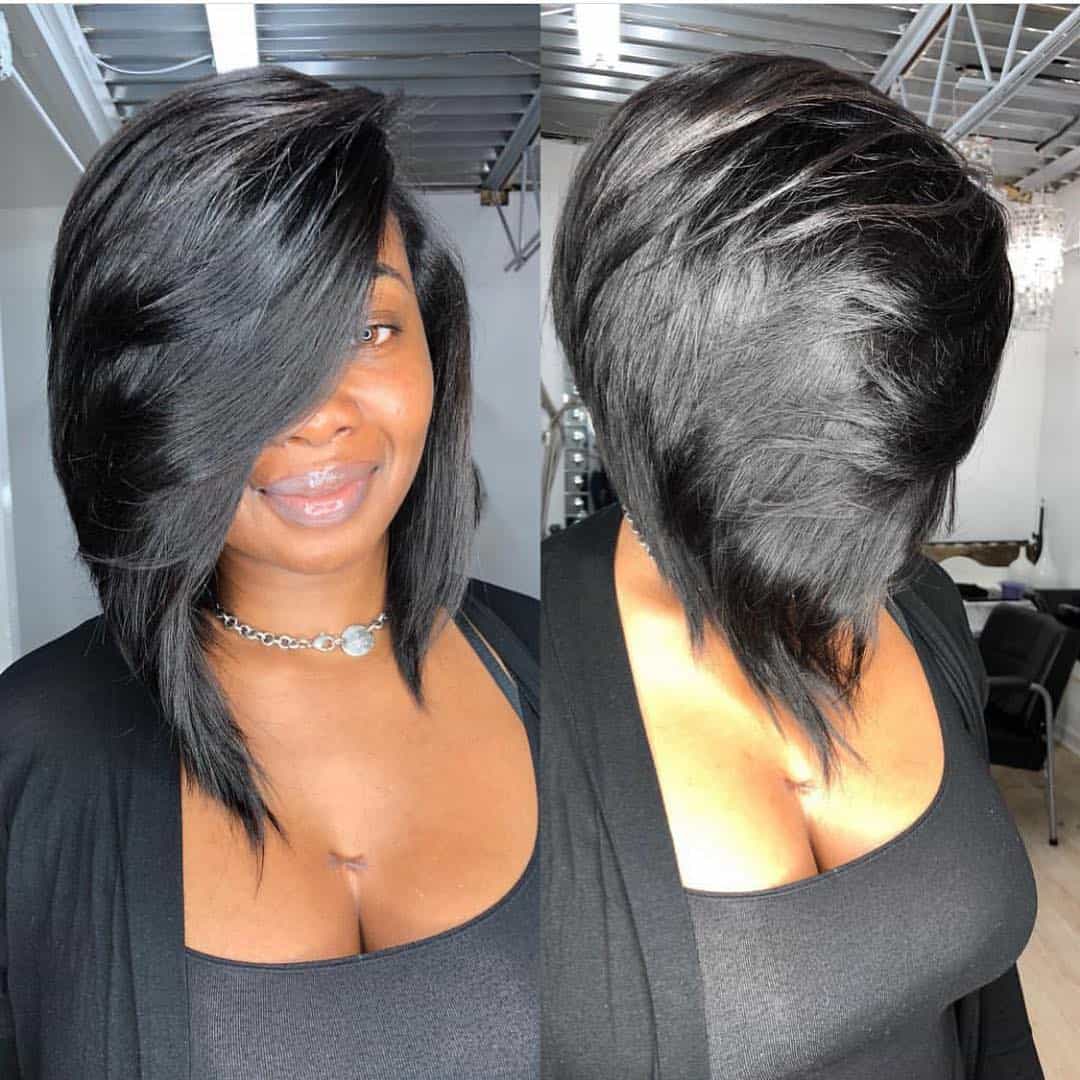 Layered hairstyles are great for a chic and urban look. And you can use the bob for that as well. Layered hairstyles make you look younger, as they can shed a couple of years off of your look.
19. A-Line Asymmetrical Bob On Yellow Blonde With Dark Orange Streaks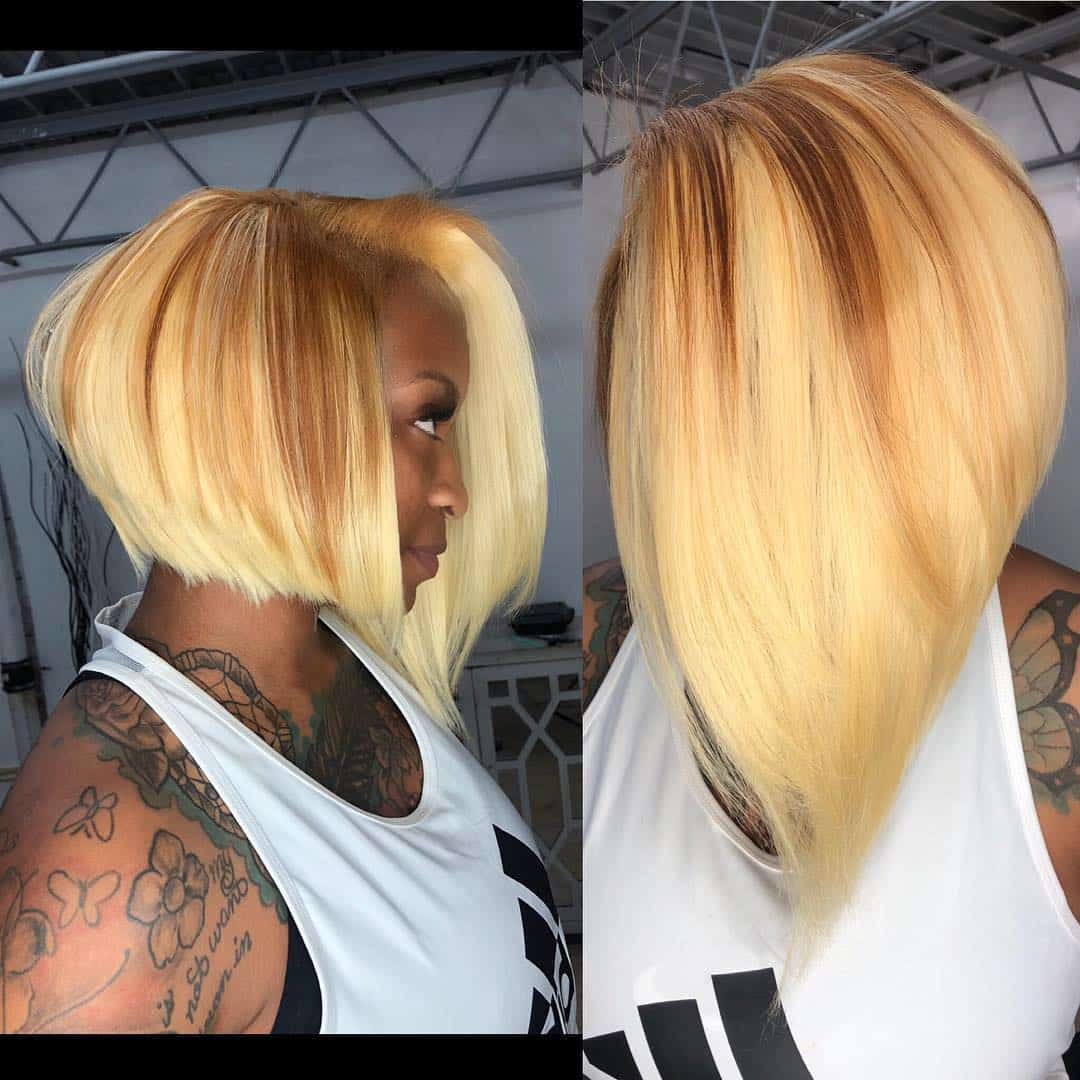 For those craving for a fresh crop of their hairstyle, try the A-line bob. It is a hairstyle in which the hair is cut shorter in the back, and longer in the front. And you still get the asymmetry.
20. Dark Red Curly Asymmetrical Bob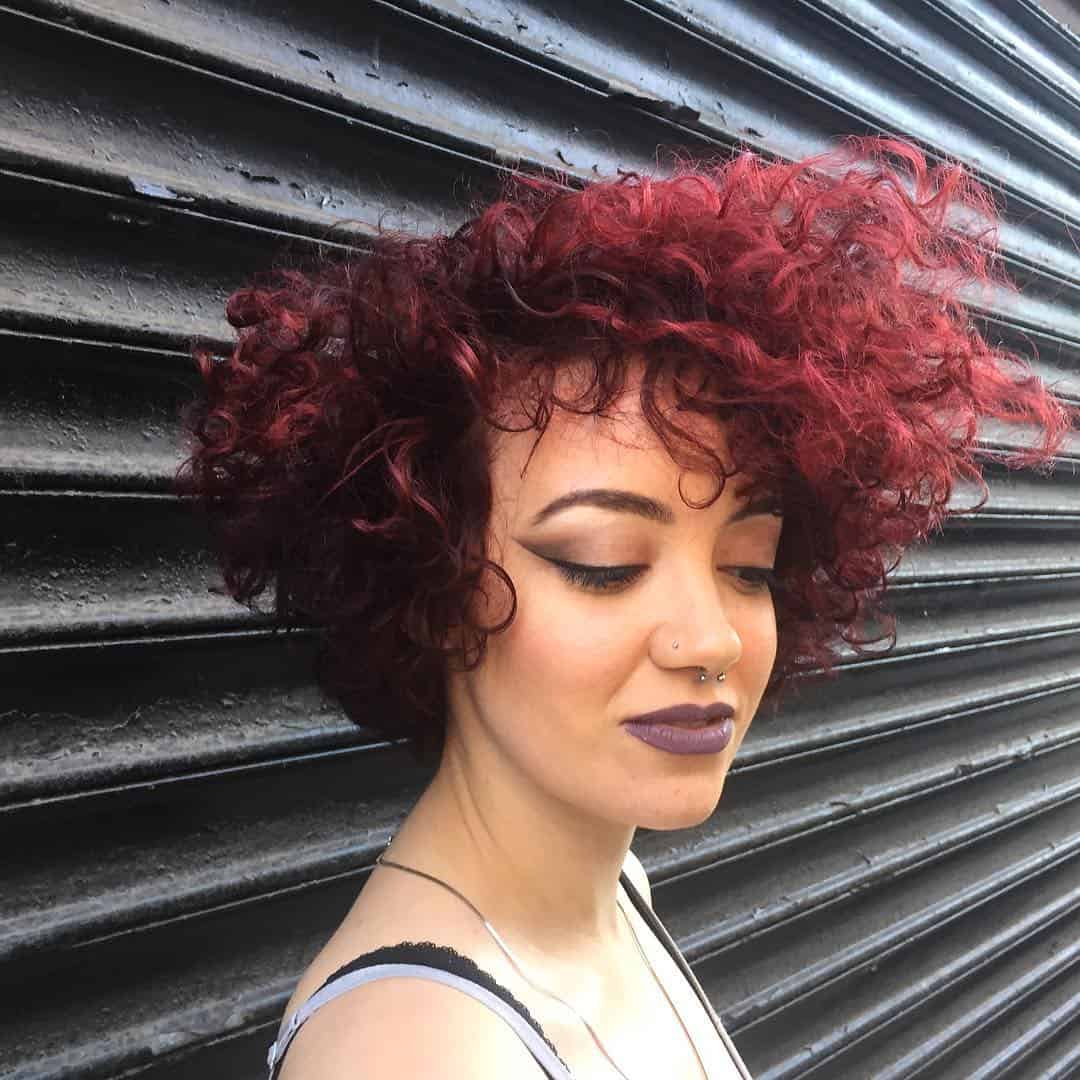 Not many women can wear this look. This is the chic look for an urban and city girl. And not something you can wear on a formal event. Unless that is your everyday style.
21. Sharp Asymmetrical Lob With Shaved Sides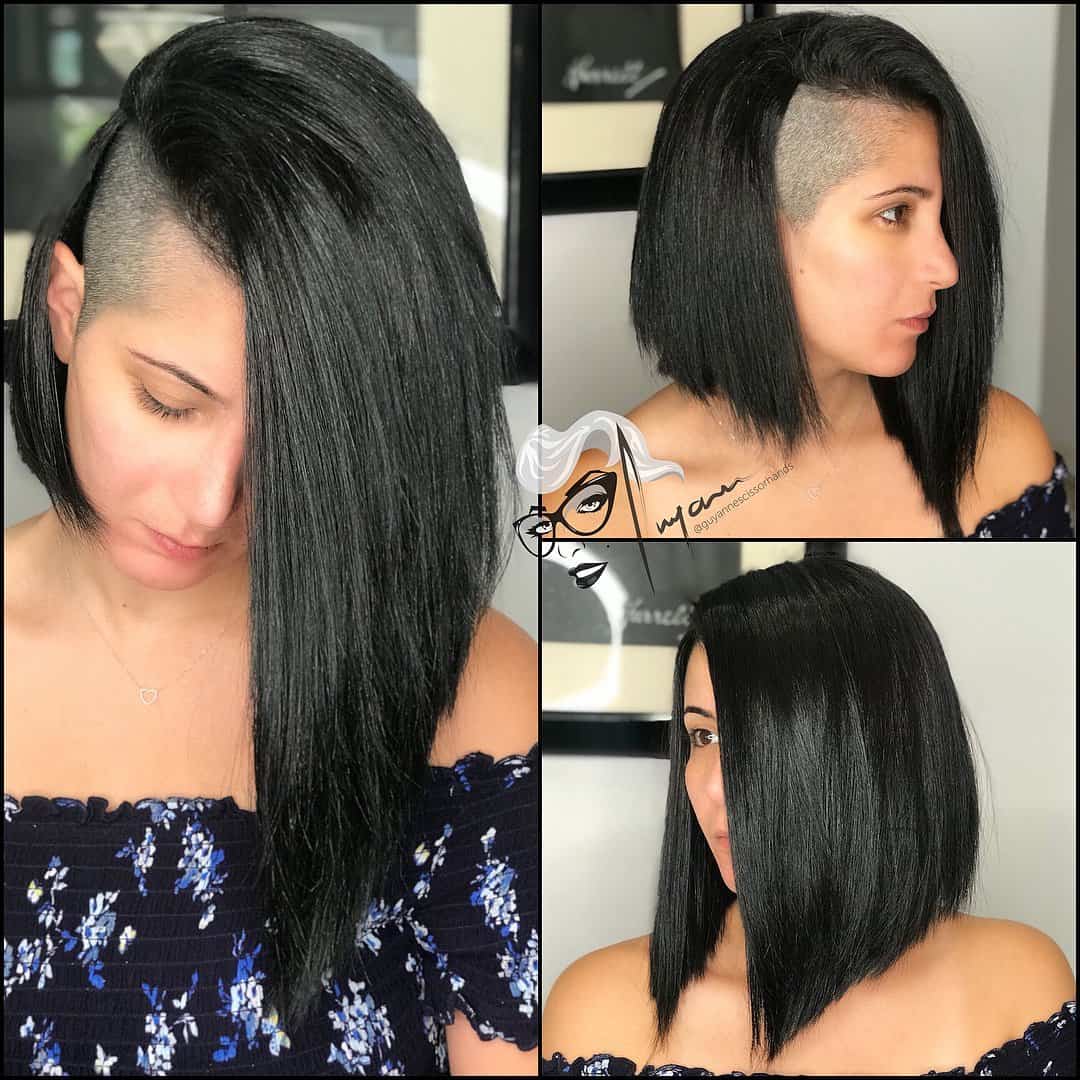 We have the undercut, and now we have both sides shaved. The idea is to put even more emphasis on your top hair. And we have to say it, this hairstyle definitely achieves that.
22. Peach To Platinum Blonde Ombre Asymmetrical Lob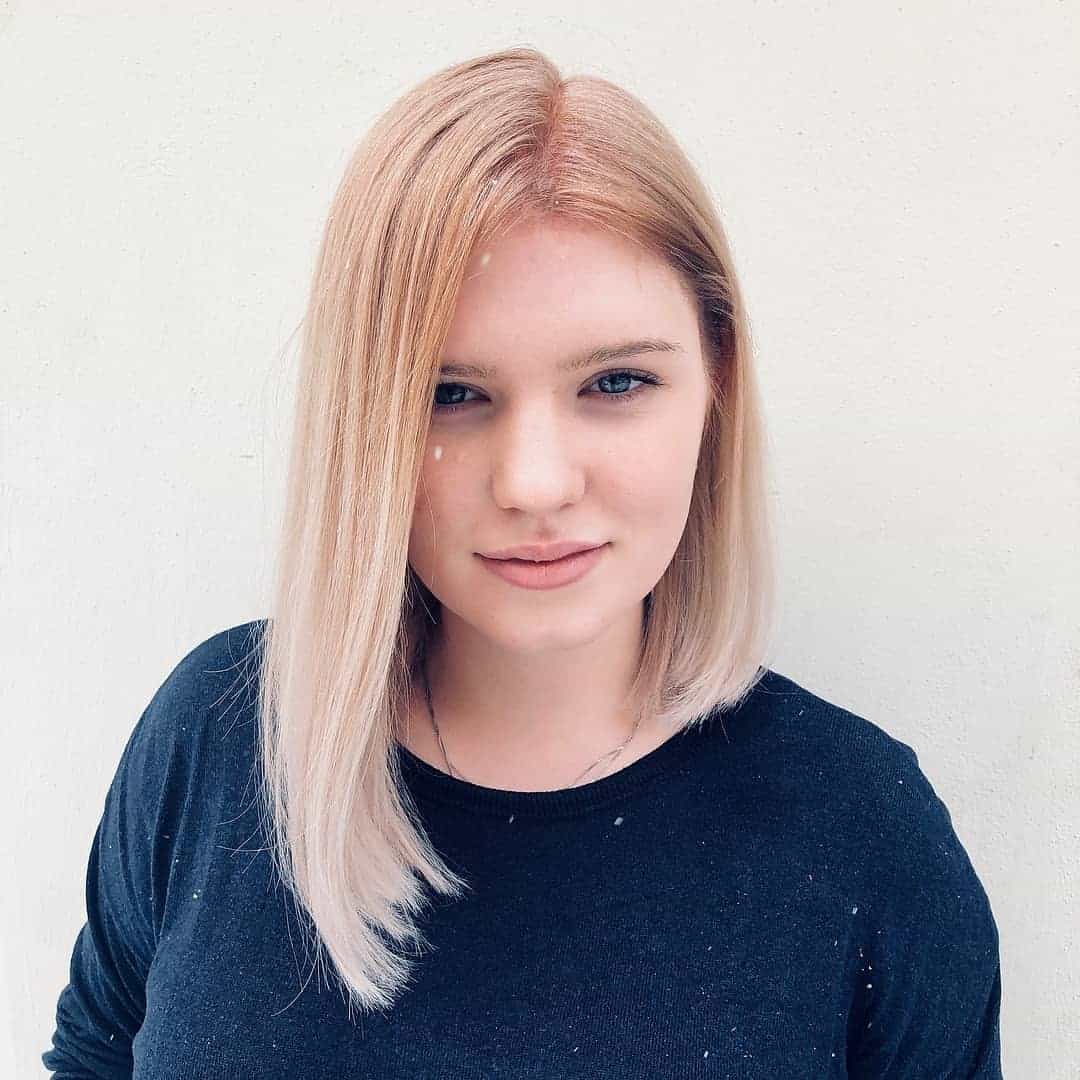 Some women play with texture, others play with colors. It depends on your preference. If your goal is to switch up your hairstyle just a notch, trying some different hair color is the simplest way to do that.
23. Short Asymmetrical Bob In Rainbow Hair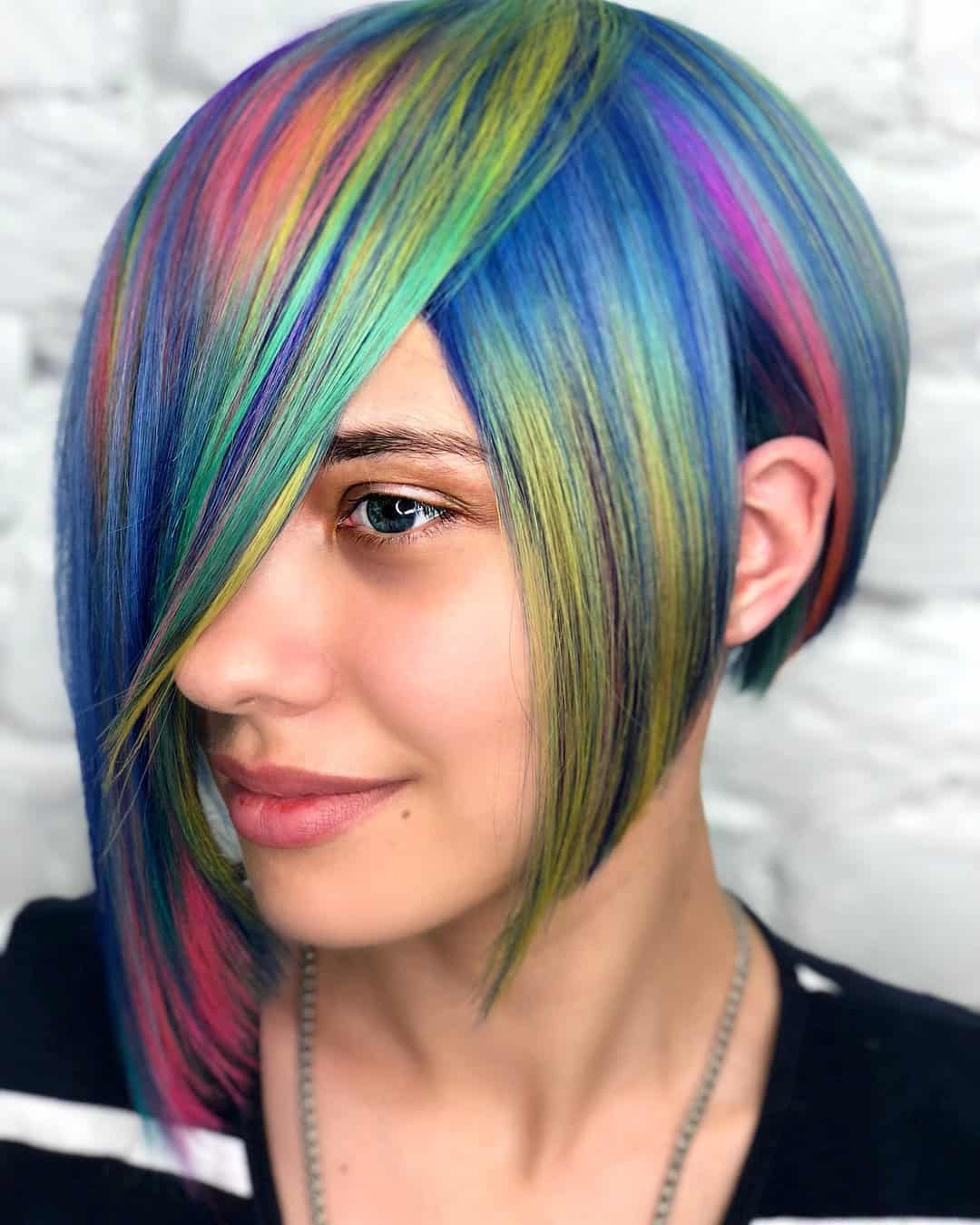 It seems like you cannot escape the rainbow color these days. Everywhere you look, there is a woman wearing rainbow colors. But, given how amazing and unique they look, it is no surprise.
24. Slick Lob On Magenta Red Ad Black Undercut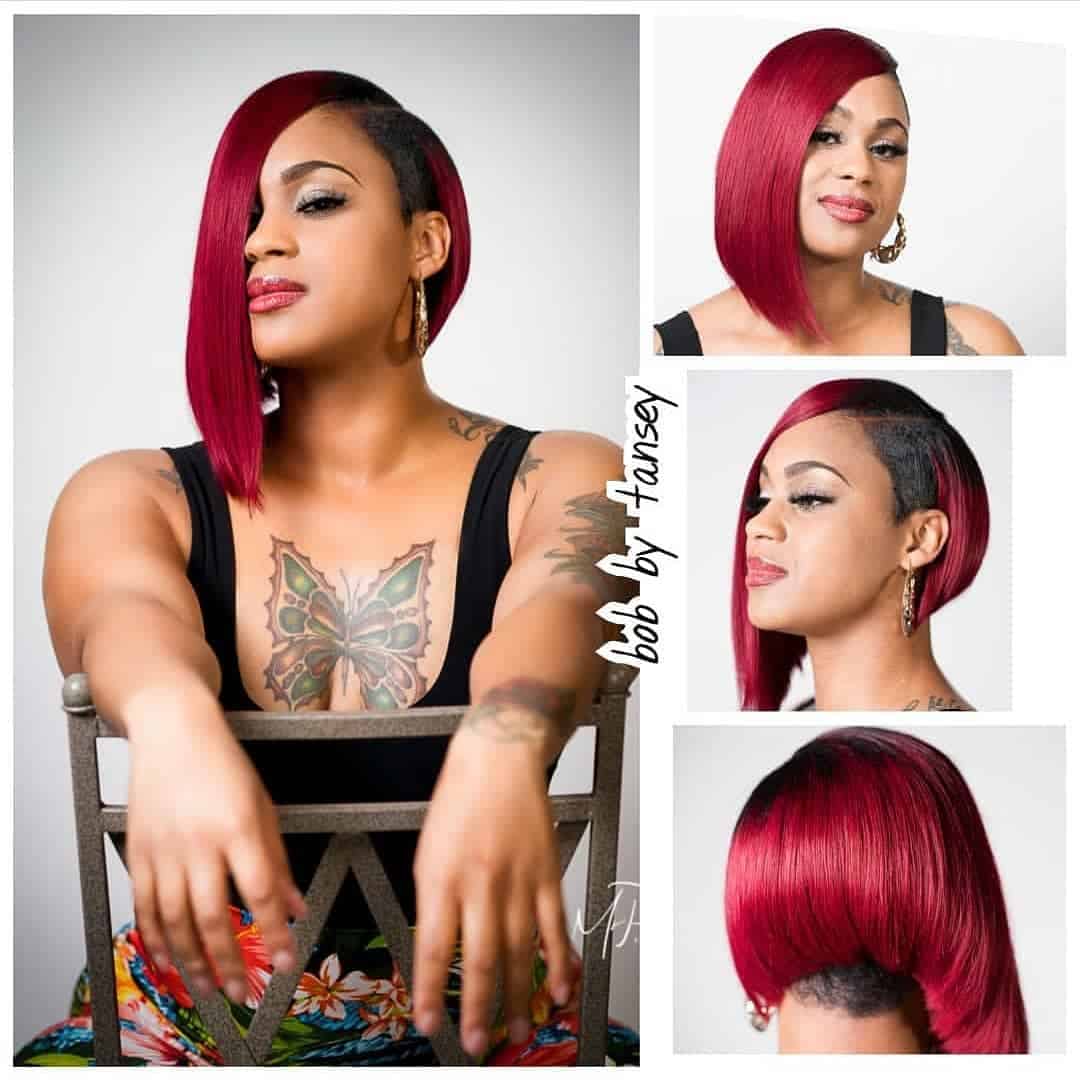 There are few contrasts better than the black and red. It pops instantly. And it doesn't matter what type of hairstyle you wear, it looks 10 times better thanks to the color contrast.
25. Lavender Bob On Small Curls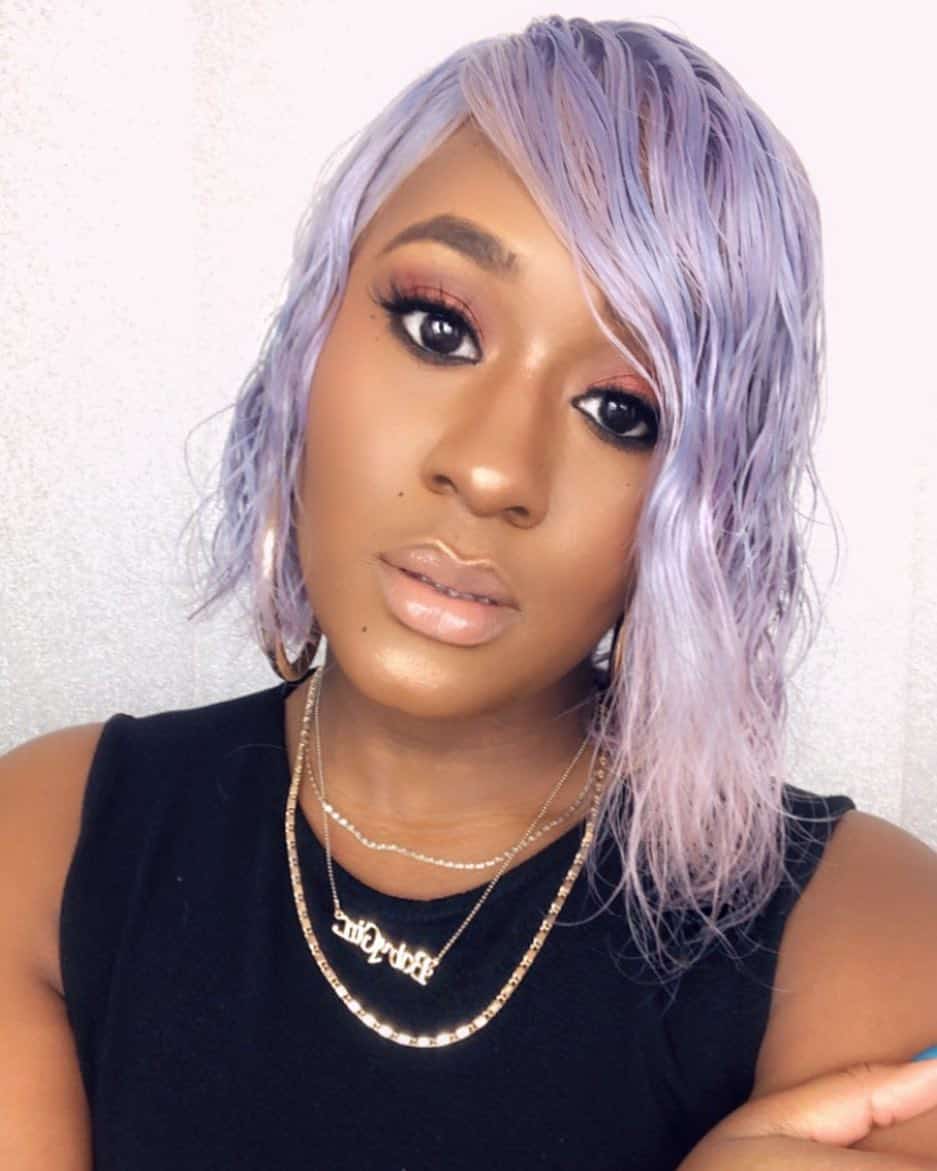 Looking for some romantic and feminine look? Try the lavender hair dye. It is perfect for your girly hairstyle. And with some small curls, you can add some playfulness to the hairstyle.
26. Shaggy Asymmetrical Blonde Bob With Dark Roots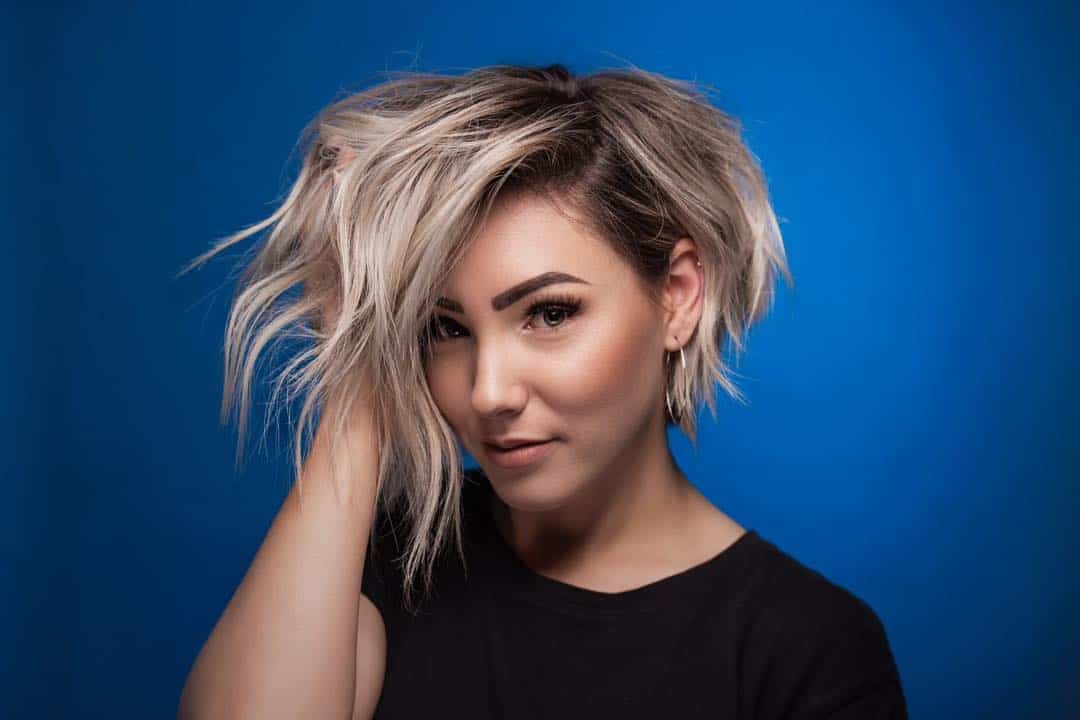 One of the more popular hair trends lately is the shaggy cut. Basically, you cut your hair in different lengths. And the result is a hairstyle that looks neither short, nor long.
27. Straight Slick Asymmetrical Black Lob With Red Inside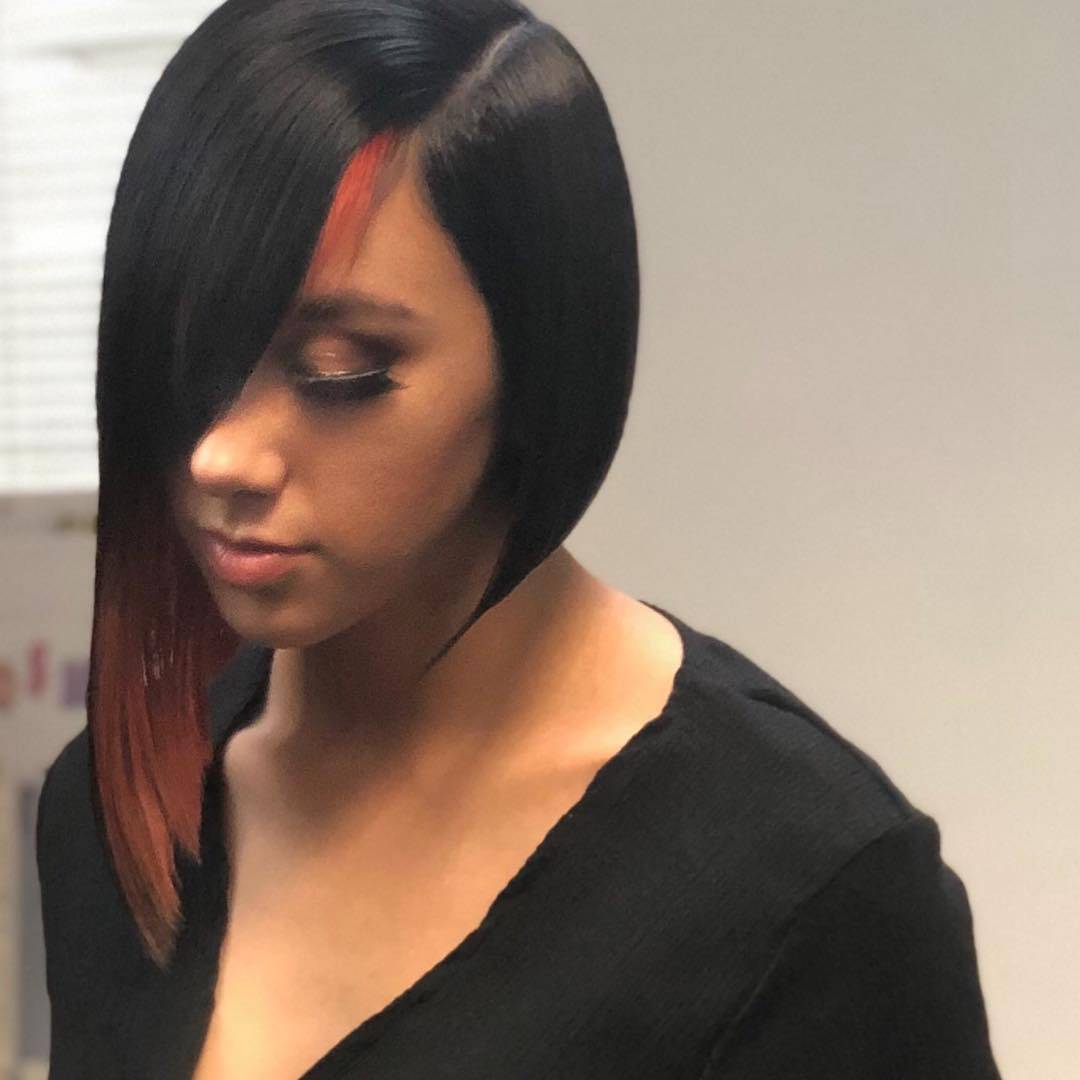 We finish off with a classic asymmetrical bob hairstyle, and a small twist. Or, a small red line if you like it. As you can see, the asymmetrical bob is a bit edgier than the classic bob.
And we hope you give it a try the next time you visit the hair saloon.
SEE ALSO: 28 Trendy Long Bob Hairstyles