Jennifer Aniston is one of the most recognizable women in Hollywood. She became famous thanks to the mega-popular TV show Friends. However, she has done a lot of movies after Friends. Albeit, none as successful as Friends. Today, we will talk about a part of the TV show that is just as important. And that is Jennifer Aniston hairstyles.
Many people still recognize actress Jennifer Aniston as Rachel Green, her character from Friends. It does help that she was married to Brad Pitt, and that their marriage came to an end as it did, with Brad cheating on her with Angelina Jolie.
Over the years, Jennifer has changed a couple of hairstyles. And we can say she is the one that helped popularize the bob again, as it was her signature hairstyle during Friends. The TV show helped her win a couple of awards, including a Primetime Emmy Award and Screen Actors Guild Award. And for fans around the world, it delivered an iconic hairstyle.
With that in mind, here are a couple of ideas you can take directly from Jennifer.
1. The Rachel Haircut (Layered Shoulder Lenght Brown With Highlights)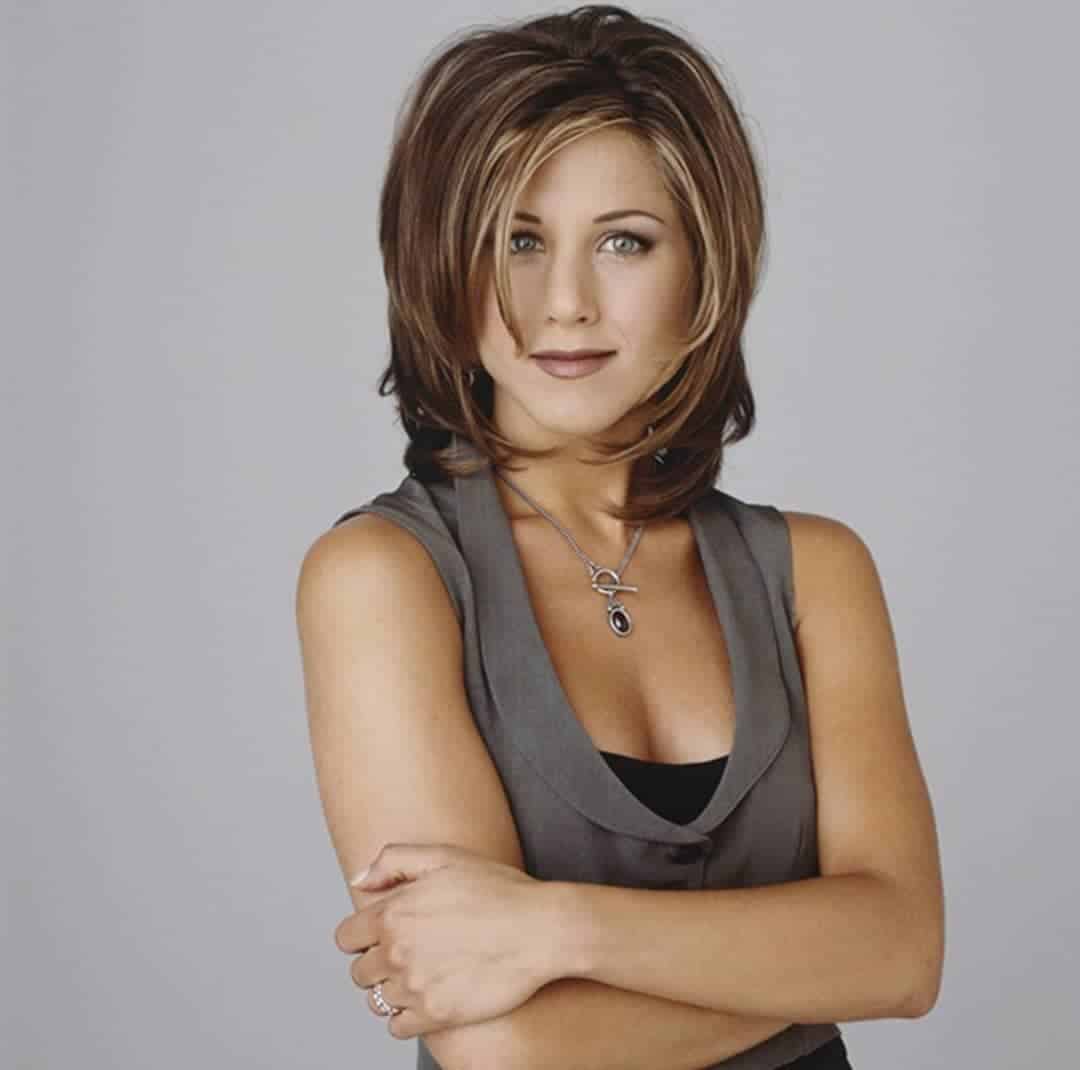 This is the haircut that we will always remember Jennifer for. It is the haircut that made her popular. Stylist Chris McMillan was responsible for creating this iconic haircut. But without the charisma of Jennifer, who knows whether it would be as popular.
The bob haircut of Rachel Green lives on years after the show.
2. Straight Side Parted Sun Kissed Light Brown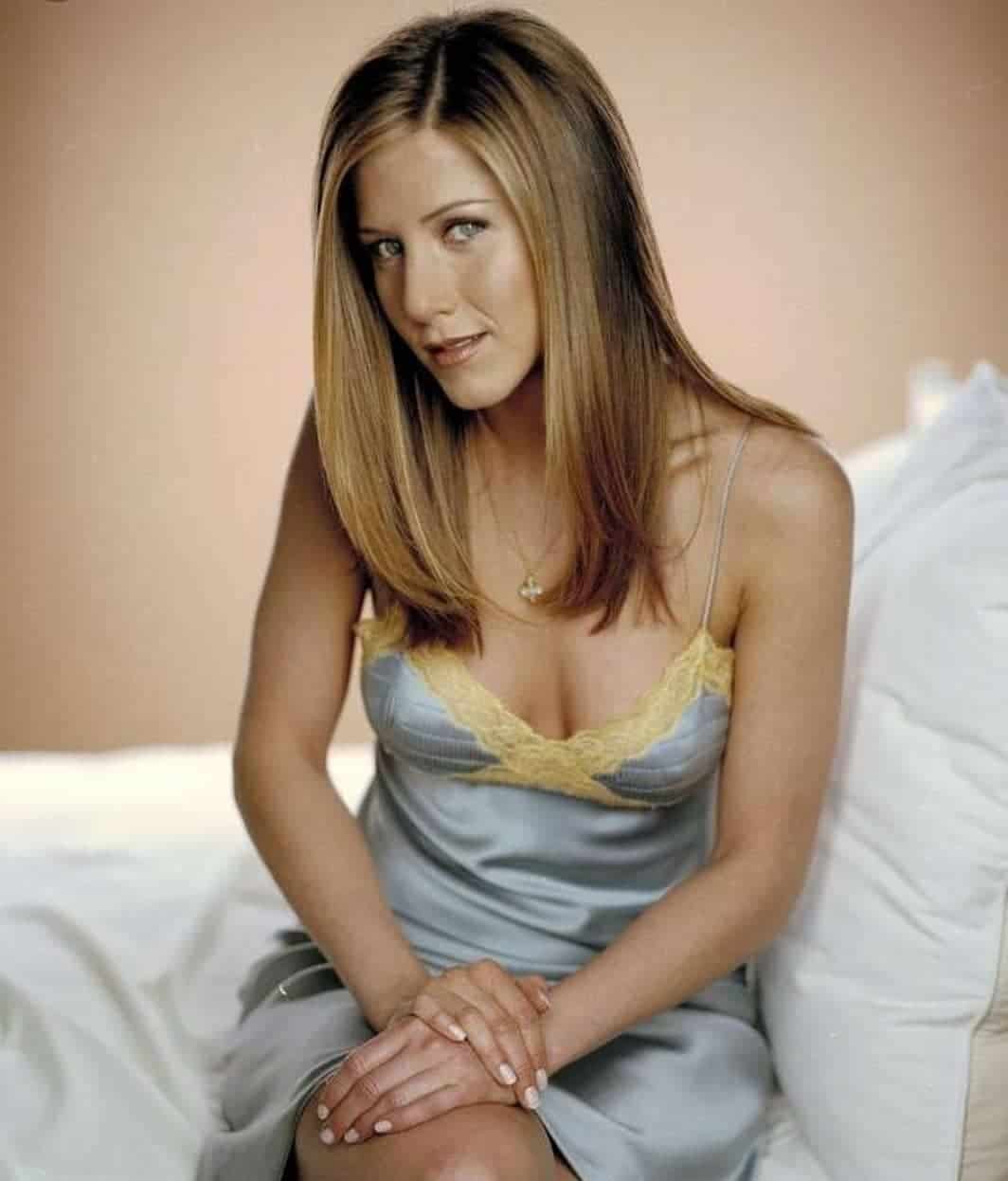 This is another haircut that she wore during Friends. After all, we said that she fancied the bob hairstyle during her time as Rachel.
3. Long Curls With Half-Up Tied Back Strands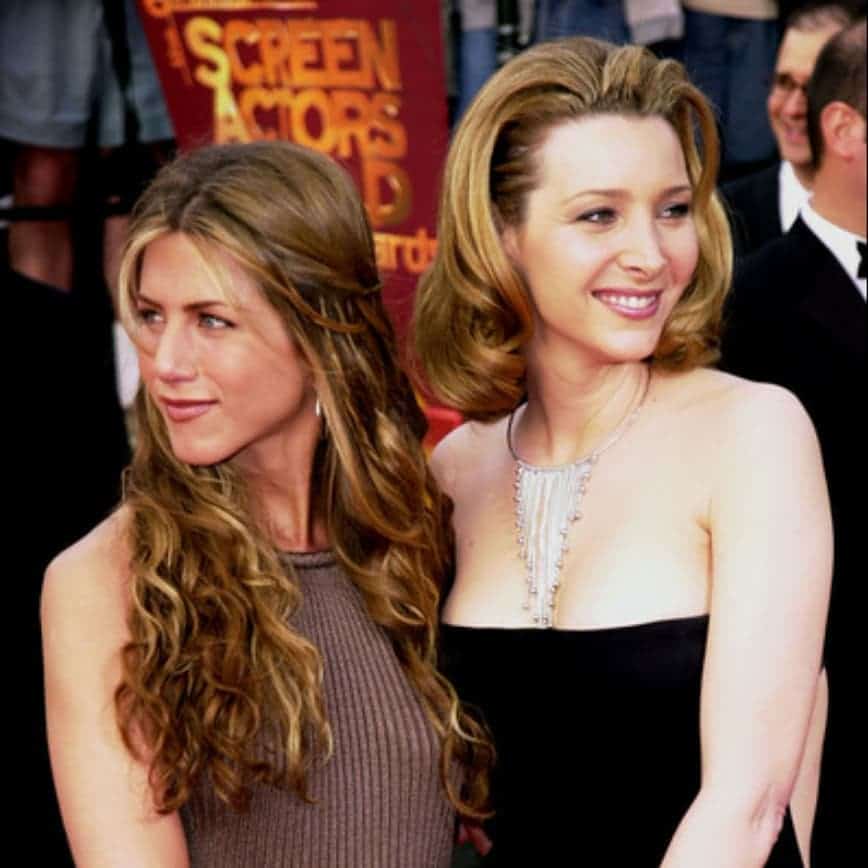 When Friends ended, Jennifer decided to try some new hairstyles. She wore her hair straight for so many years, it was time for a curly change. And we must say, curls look as good on her as straight her does.
4. Long Copper Blond Beach Wave With Flip-Over Side Bangs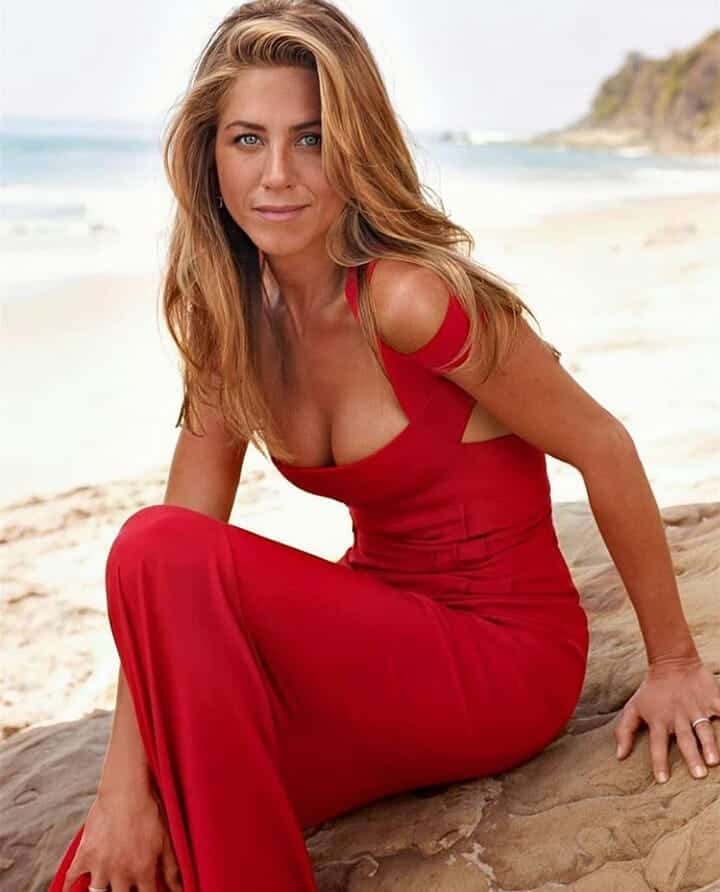 One thing Jennifer has in her sleeve is the beach hairstyle. Being a natural brunette, with her color dyed blonde, Jennifer proves to many women they can be blondes if they want it. And that their beach hairstyle does not have to be natural.
5. Slicked Back Updo With Side Part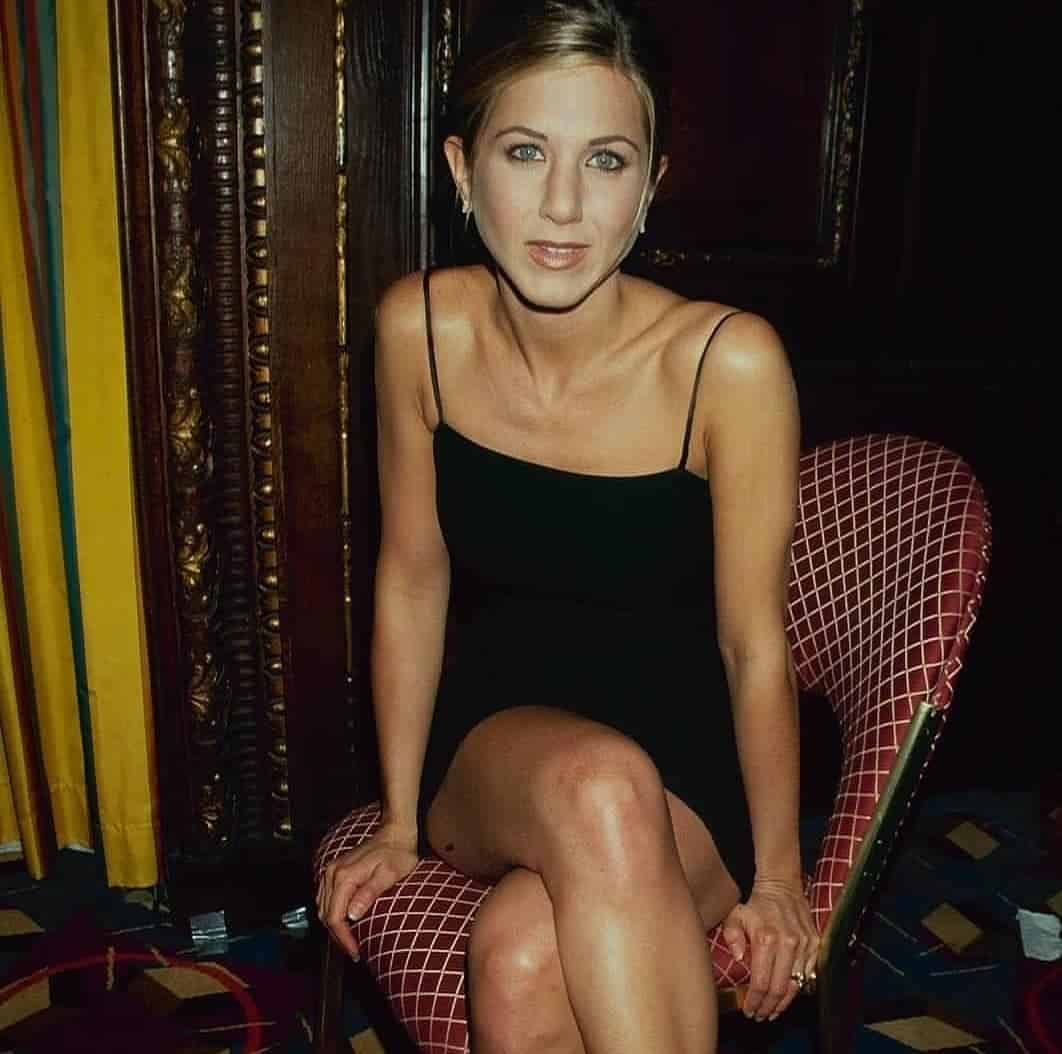 Quiet and smart, Jennifer always had a knack for elegance. When she needed to pull her hair and put it in a braid or bun, she knew how to do it. Of course, she was an expert at wearing loose hair, but she also found a way to get her hair together.
While the bob haircut is what most fans remember, the famous actress tried other styles as well. Another of the popular Jennifer Aniston hairstyles is the slick updo. Perfect for a black dress event.
6. Long Layered Highlighted Blonde With Wispy Fringe
If you need a haircut that will make you look at least a couple of years younger, here it is. Jennifer is the perfect example that hair can add or shed some years off of your look. Here, she looks like an innocent and still naive teenager.
If you have long hair and you need some hair inspiration, Jennifer is an endless source of it.
7. Messy Side Fishtail Braid With Side Bangs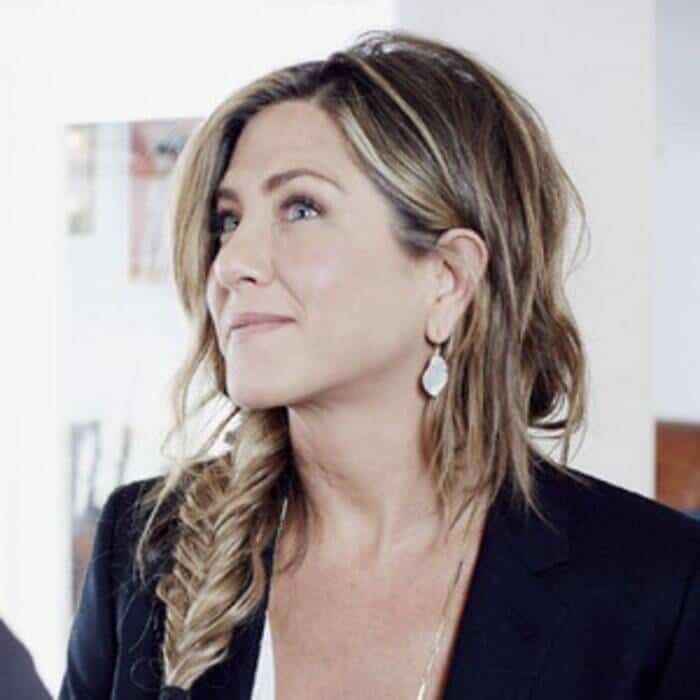 During her time as Rachel, braids were not popular. But after she finished filming Friends, braids became more and more popular. So, Jennifer jumped on the popularity train, and decided to try something different.
This is another example of how Jennifer Anistons hair evolved over the years.
8. Choppy Dark Copper Red Lob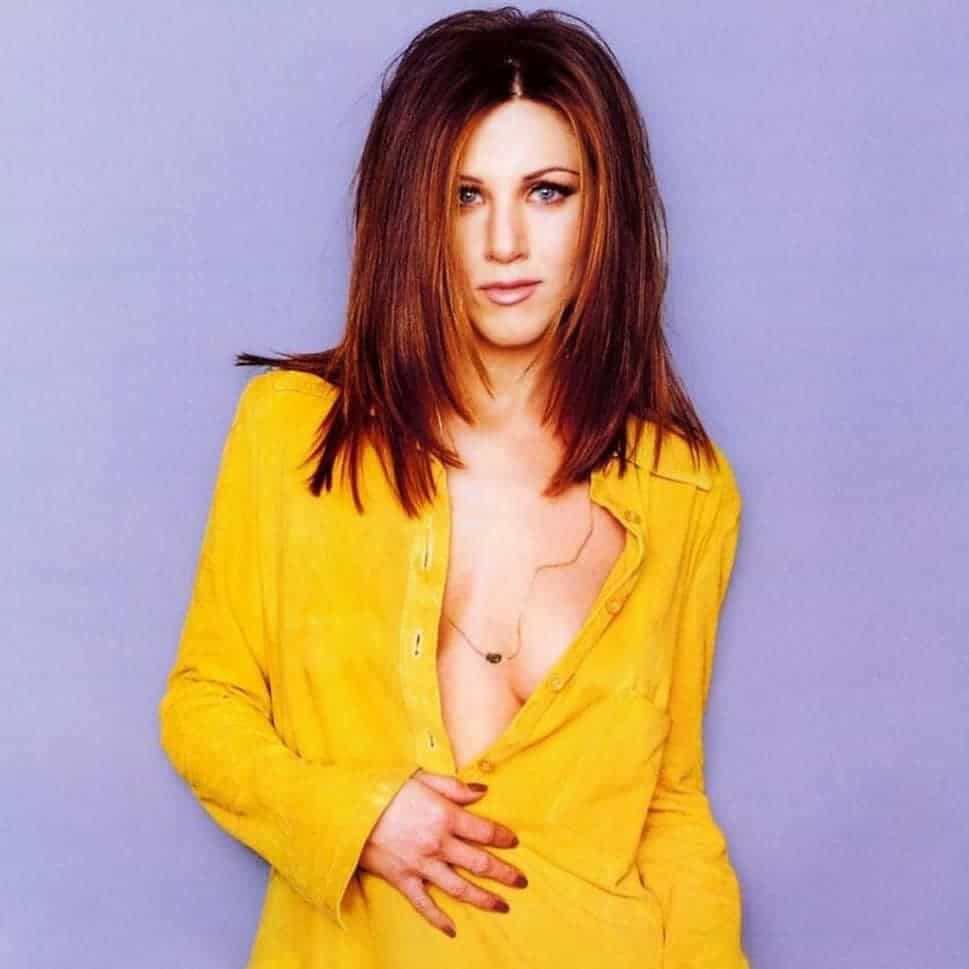 Known for her signature brunette turned blonde look, Jennifer is not afraid to experiment with different hair colors. And that is one lesson you should take with you. If you are confident enough in your look, any hair color will look amazing on you.
9. Wavy Blonde With Hairband Braided Bangs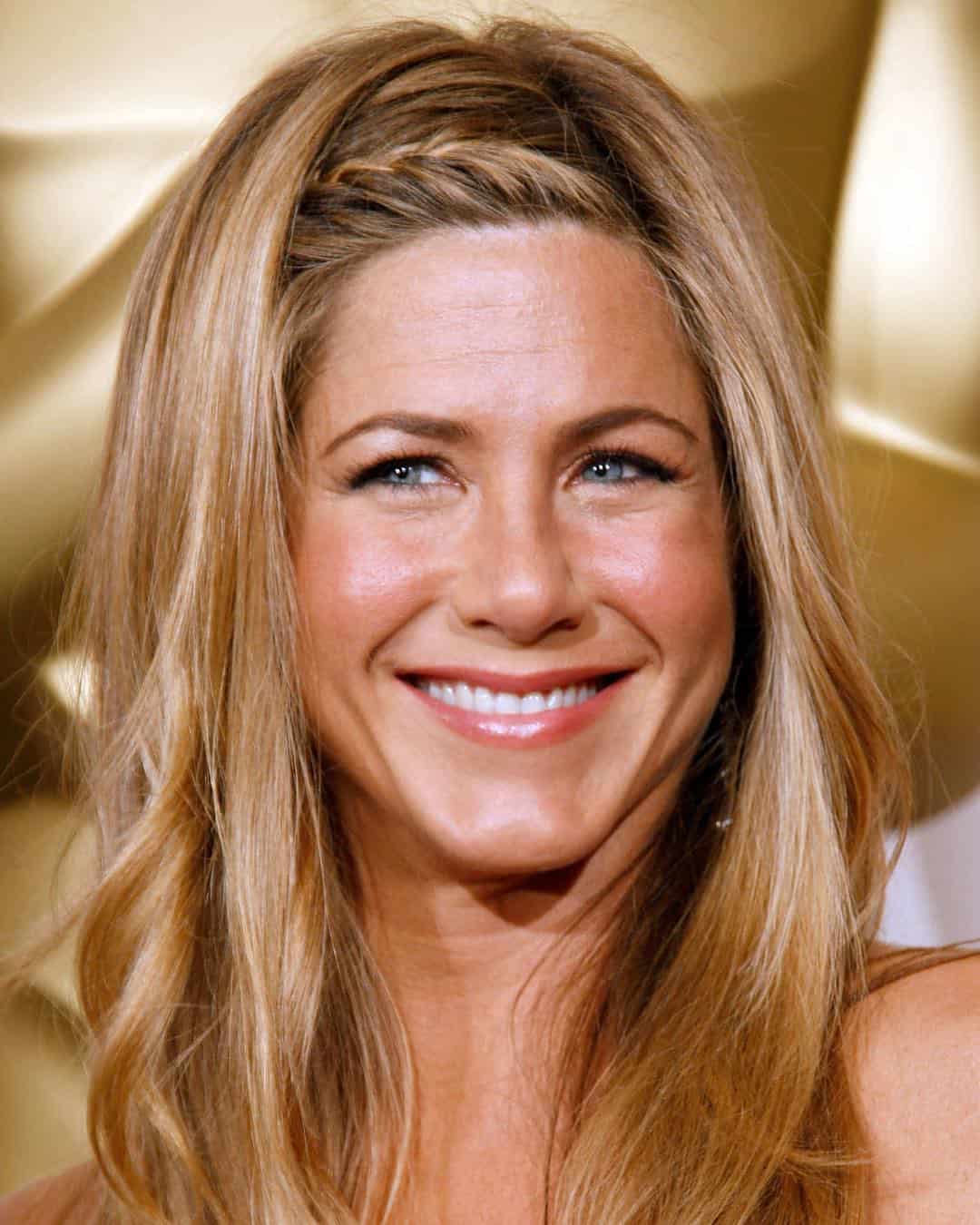 Here is a hairstyle you can mimic when you want to add some of that girly flavor to your hair. Yes, her hair looks elegantly loose, and a small braid in the middle gives her a younger look. The baby look is always in style.
10. Classy Elegant Updo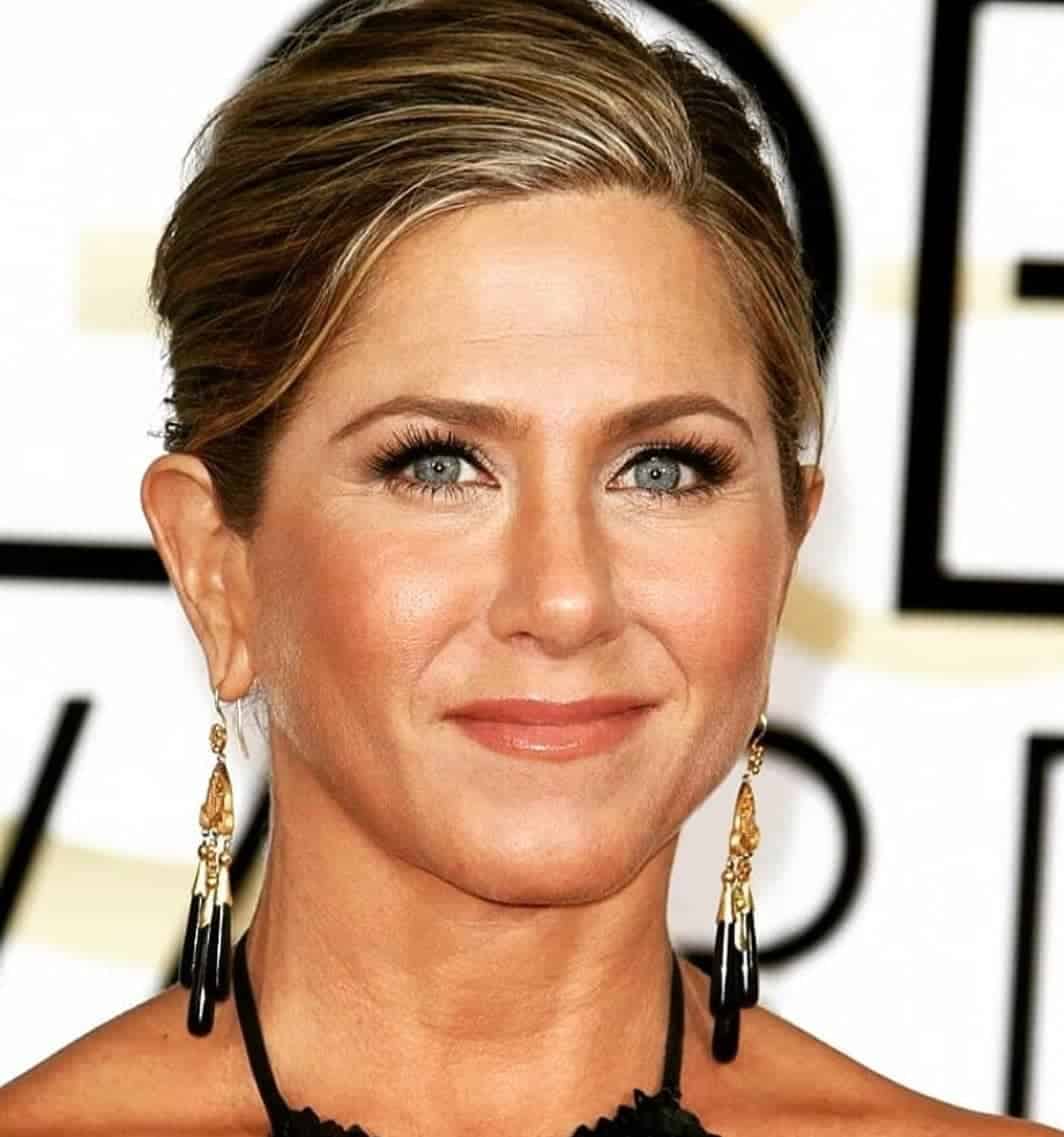 In most cases, Jennifer goes to red carpet events with her hair loose. But every now and then, she wants to look like an elegant business woman. And then, she gathers her blonde hair in an updo or a bun. This looks so perfect.
11. Straight Blonde With Side Braid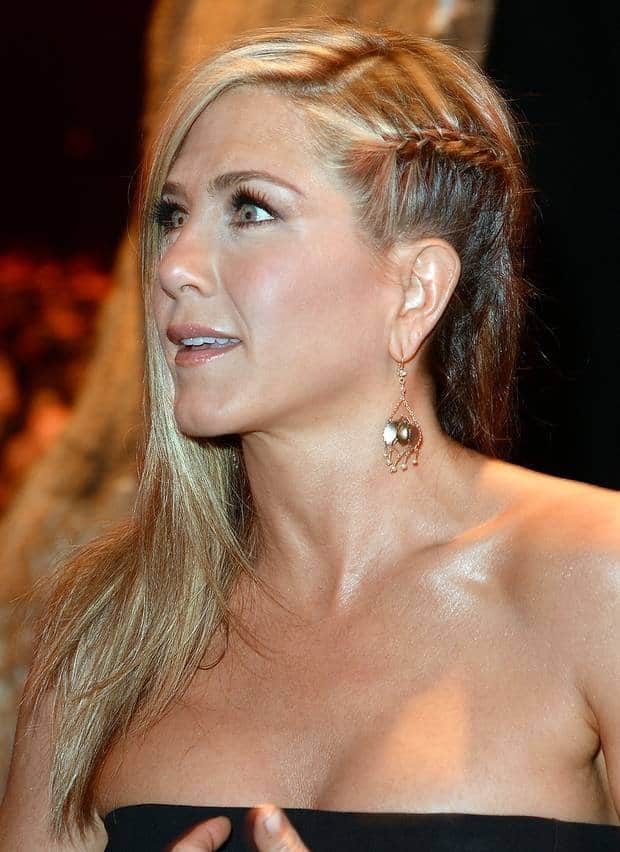 As braids become more and more popular, Jennifer decided to try different styles. Side braids are perfect when you want to achieve a cute and adorable look.
12. Long Tied Half-Up Half-Down Brown With Choppy Bangs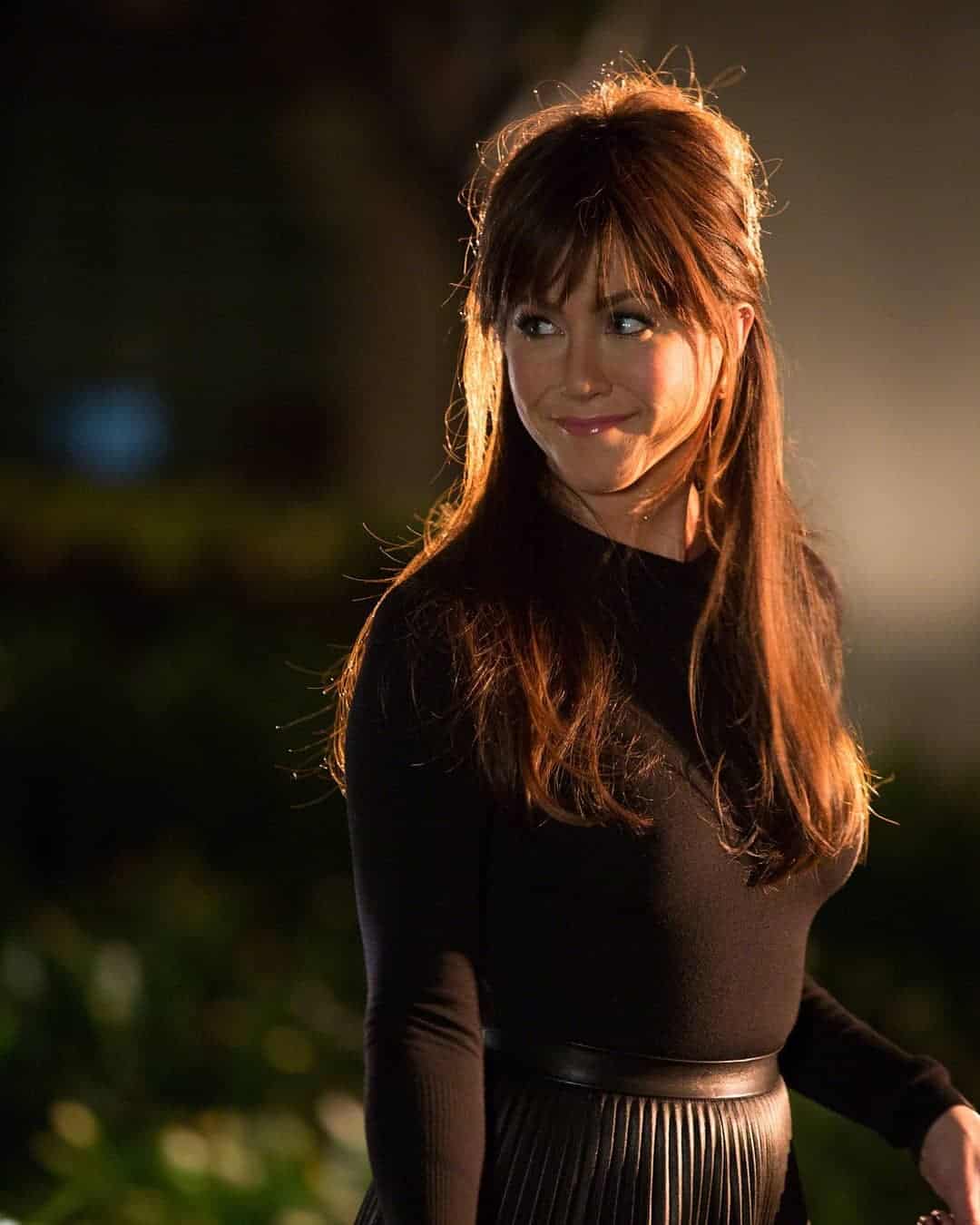 Choppy bangs are mostly paired with a pixie, but they go along with any hairstyle. If you have a short forehead, choppy bangs can definitely make it look longer. And your round face will look thinner. And the best part is, choppy bangs are something you can do at the convenience of your home.
13. Blonde Highlighted Shoulder-Length Waves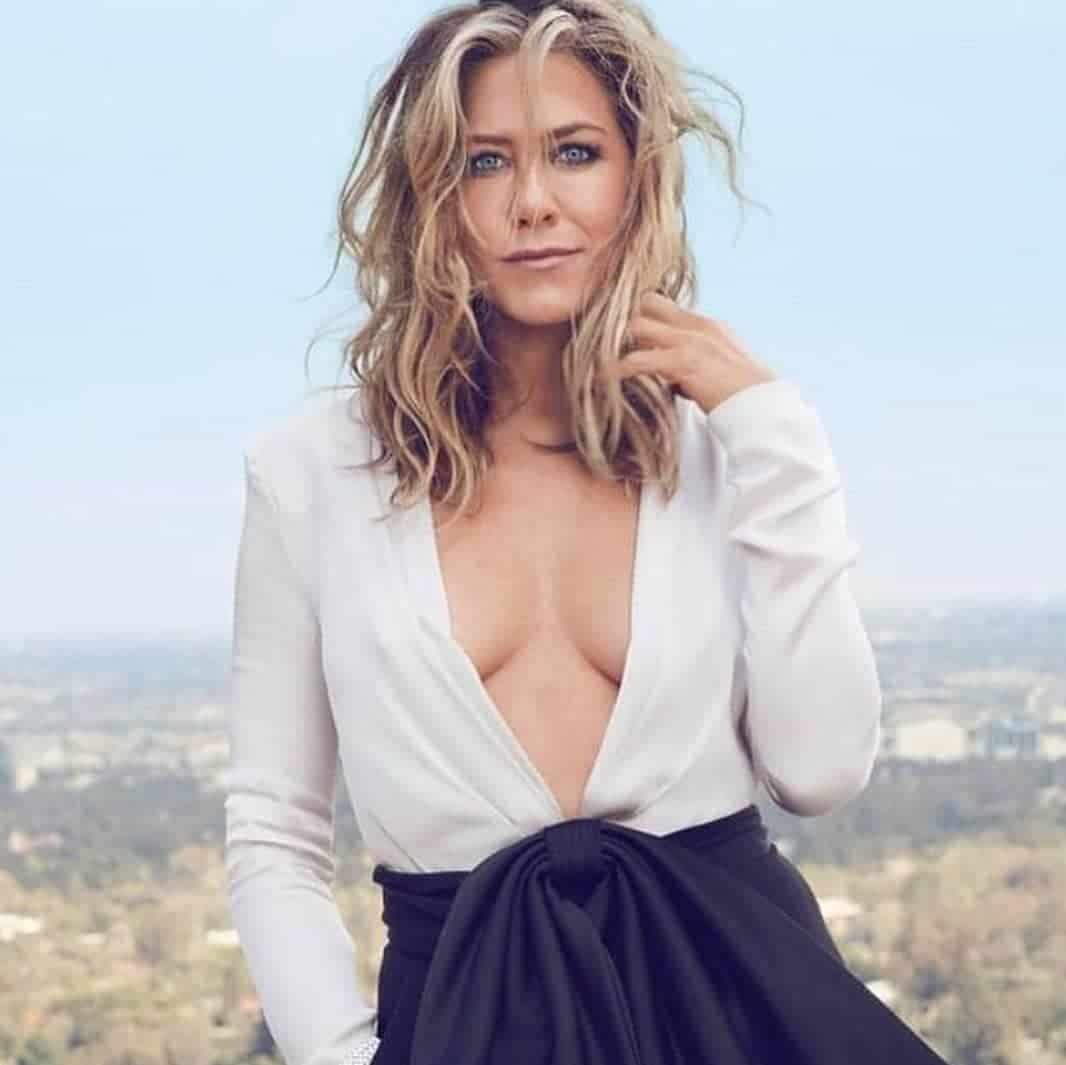 This is the beach hairstyle many women crave for. Blonde highlights, curly waves, and the look is complete. All that is left is for you to find a good beach to showcase your hairstyle.
14. Straight Medium Caramel Blonde With Lighter Front Streaks
Jennifer is the queen of dyeing your hair blonde. She has tried and inspired many different looks. And by doing that, she gave brunettes hope they can look amazing as blondes. This style is a more subtle take.
15. Dark Blonde In Ponytail With Side Bangs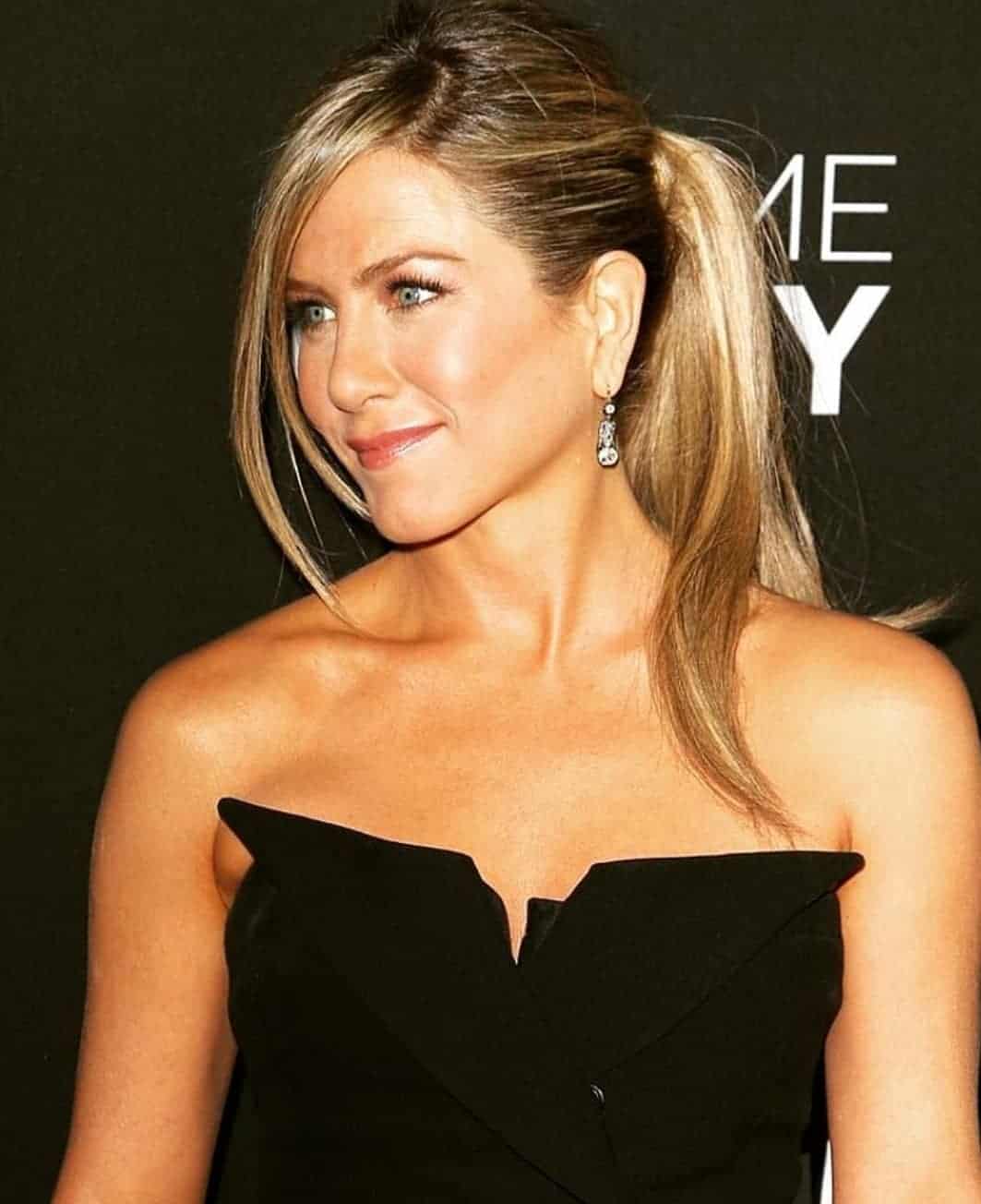 Side bangs are super popular in the past few years. They give your face a soft and relaxed look. They also flatten your face. Combine that with a ponytail, and you have an ideal look for everyday coffee dates.
16. Subtle Layered Highlighted Balayage Blonde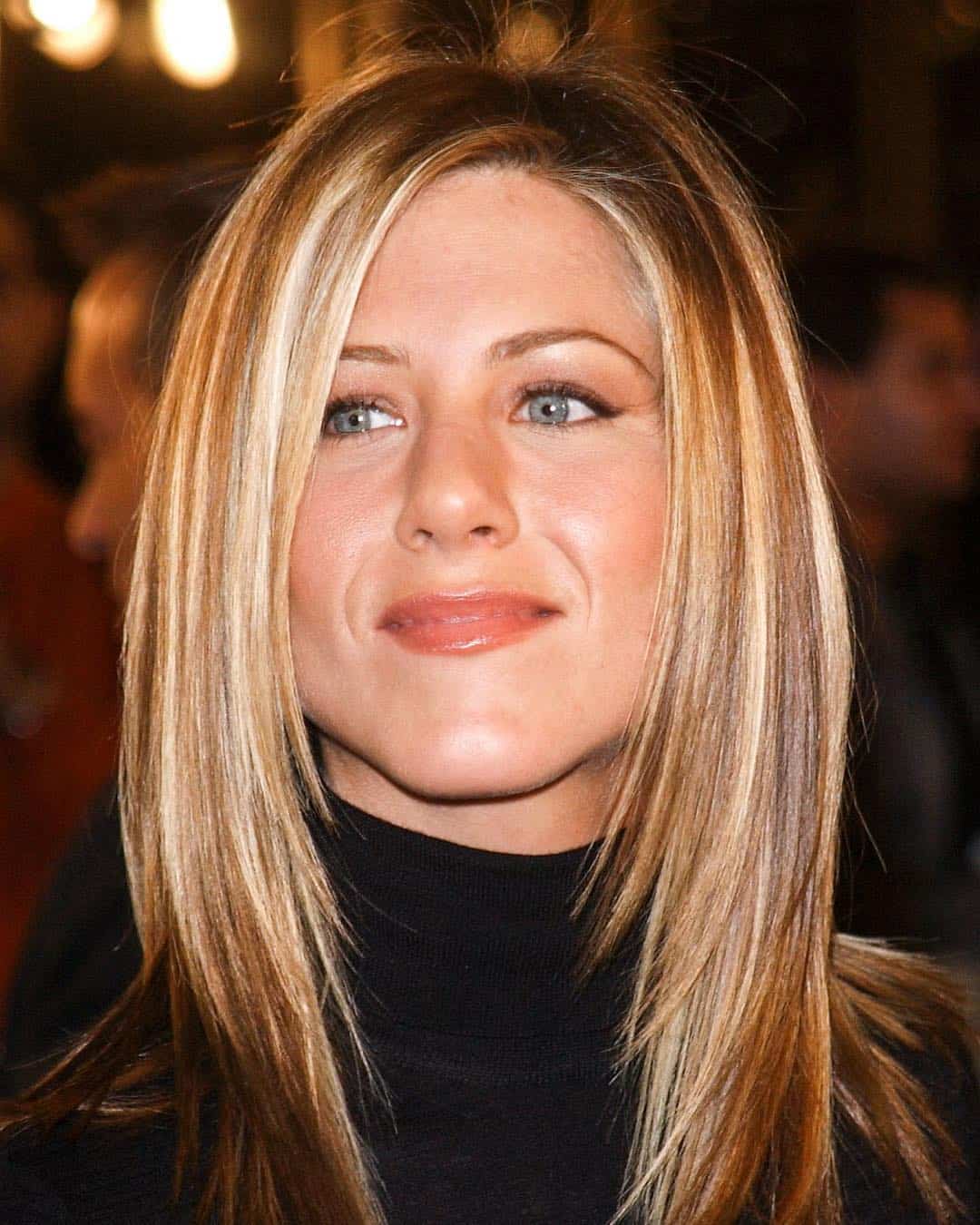 Jennifer was one of the first women to try the balayage look. Balayage is a highlighting technique that helps you achieve a more natural look. It does that by giving you more subtle highlights.
17. Highlighted Blonde In Messy Bun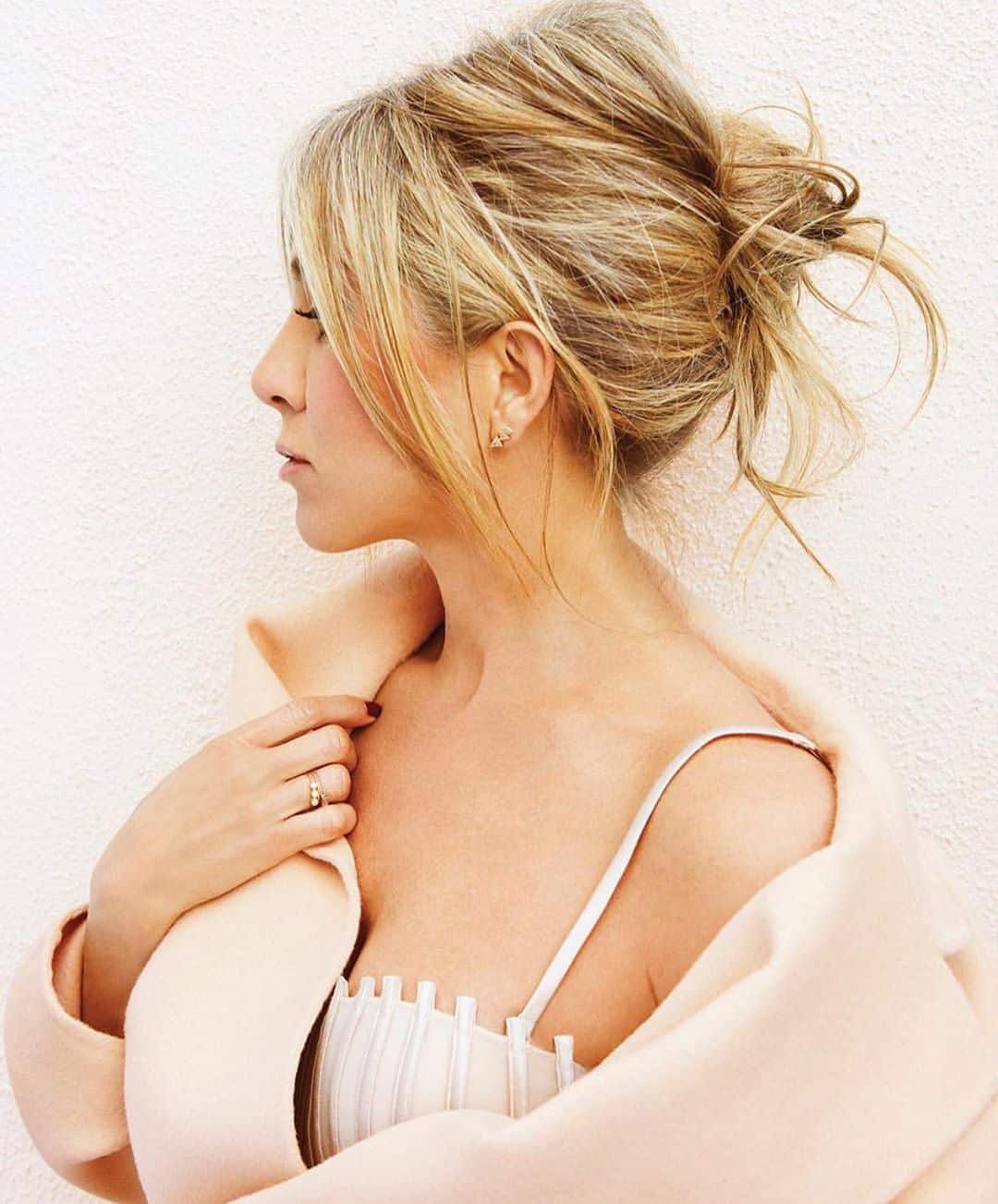 Sometimes, getting a messy look is the hardest thing to do. Many people think messy looks are easy to do. But it takes a lot of effort to look good and messy at the same time. Jennifer does that effortlessly.
18. Deep Layered Wavy Ash Blonde Balayage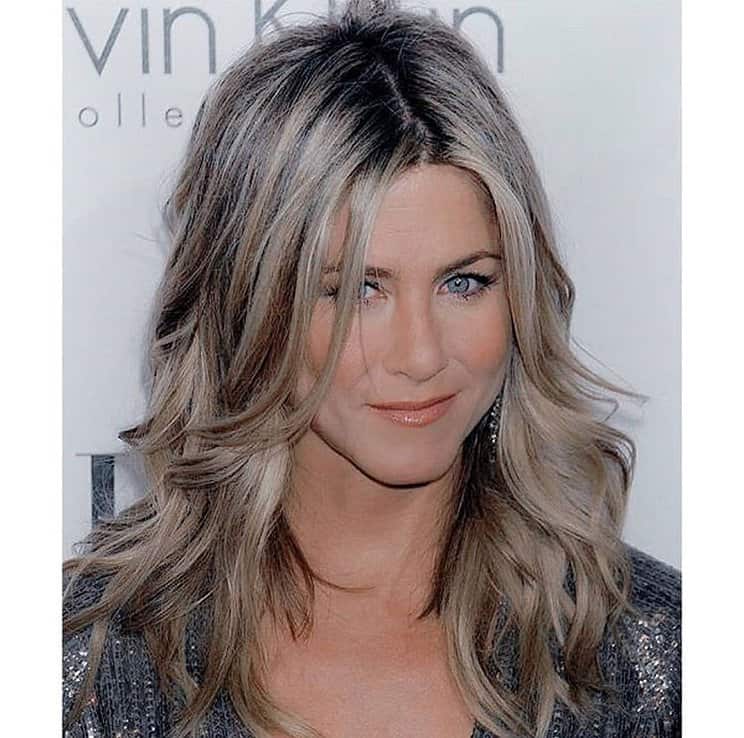 Another hair dyeing trend Jennifer tried was the ash blonde. This trend is popular in the past few years. Its a fresh shade of blonde that looks differently from warm toned blonde hairstyle. It is one of the better alternatives to classic blonde hairstyles.
19. Long Side Parted Blonde Balayage In Soft Layers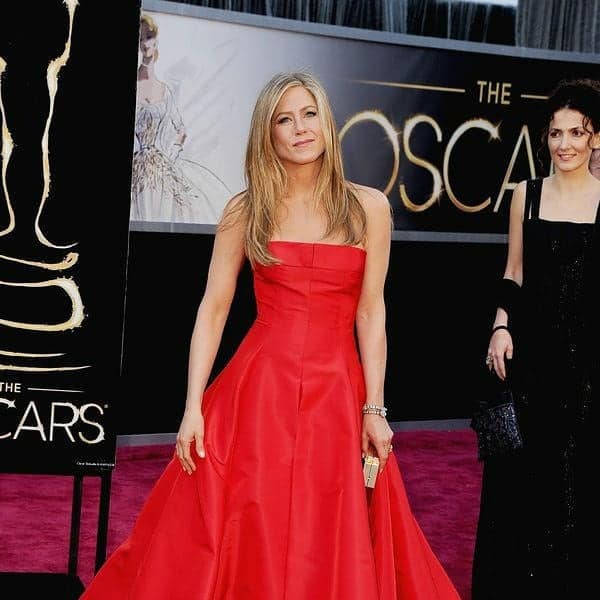 Here is a perfect example of how balayage looks give you a more natural look. Balayage is the hair trend that changed everything, and one you definitely have to try.
20. Blonde Highlighted Lob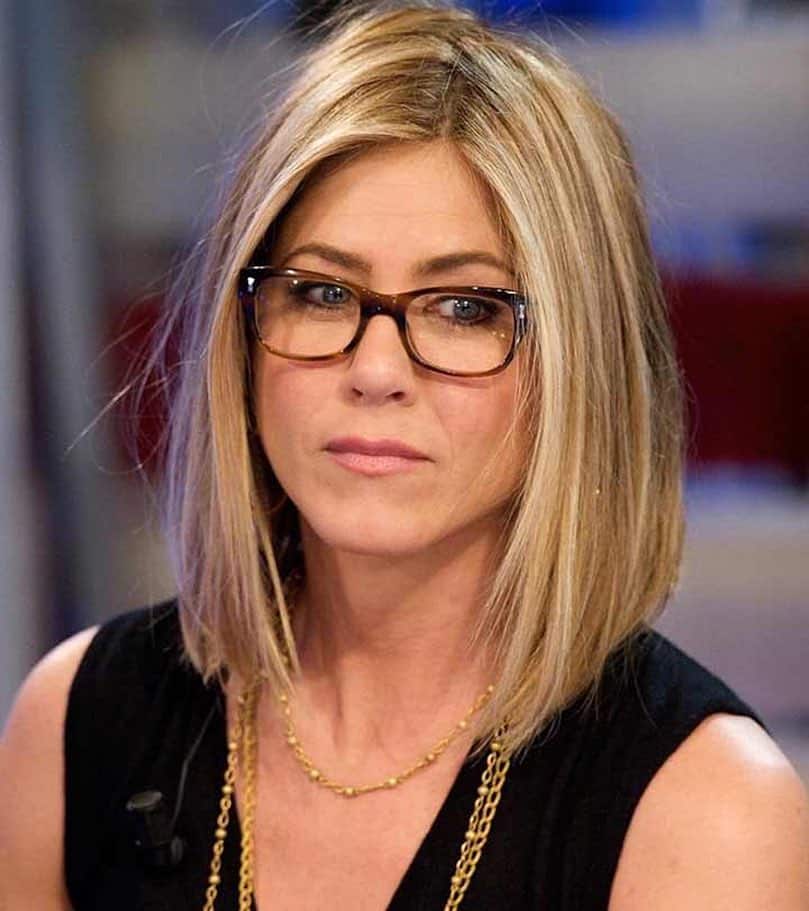 Before Jennifer, most women thought you cannot wear a long bob hairstyle. Well, that all changed when Jennifer embraced the straight hair lob hairstyle in Friends. Since then, the iconic hairstyle has experienced different variations.
21. Light Brown Wavy Bob With Side Bangs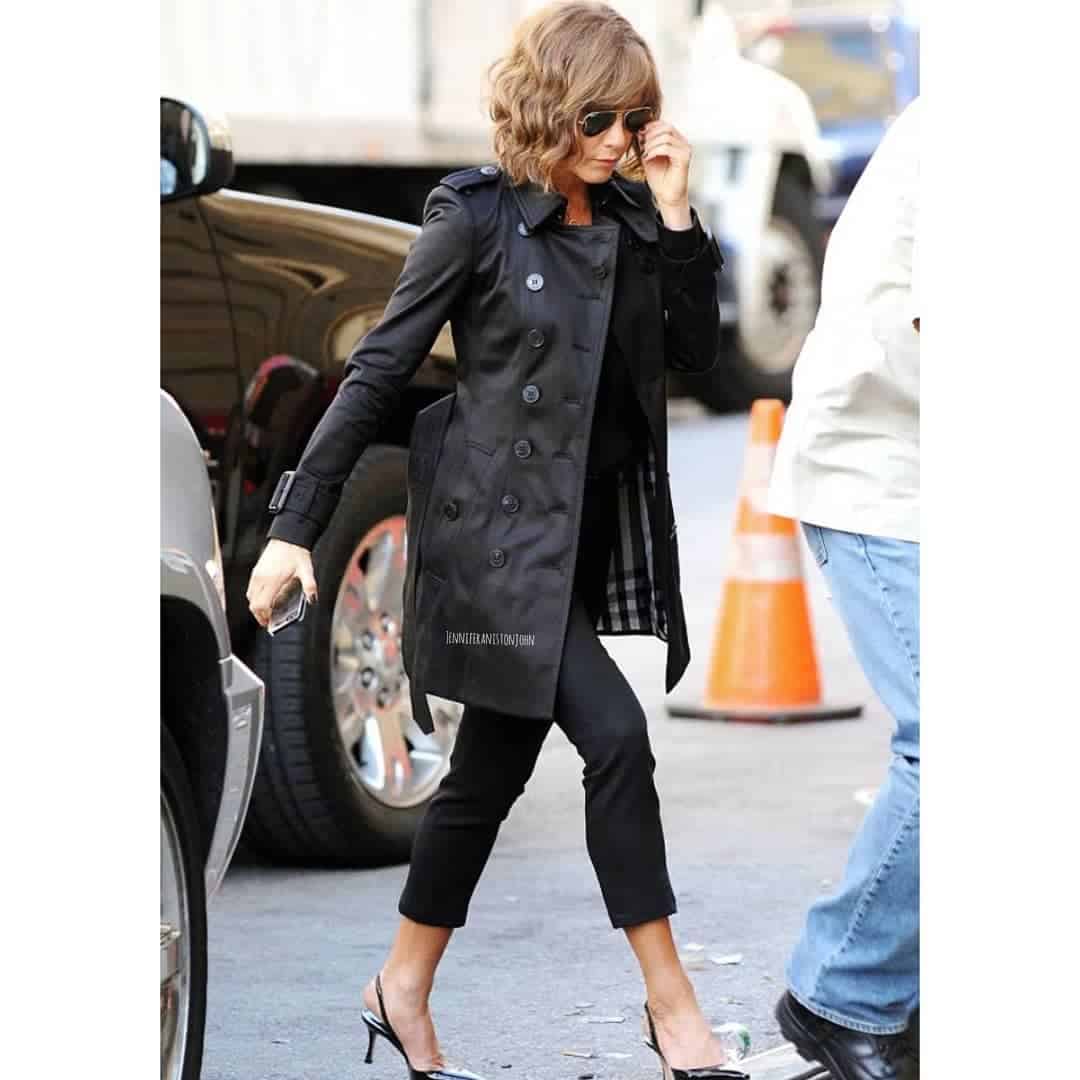 This is the business casual look women often crave for. They want a look that is empowering but at the same time, casual and light. Well, search no more.
22. Medium Layered Honey Brown Waves With Side Bangs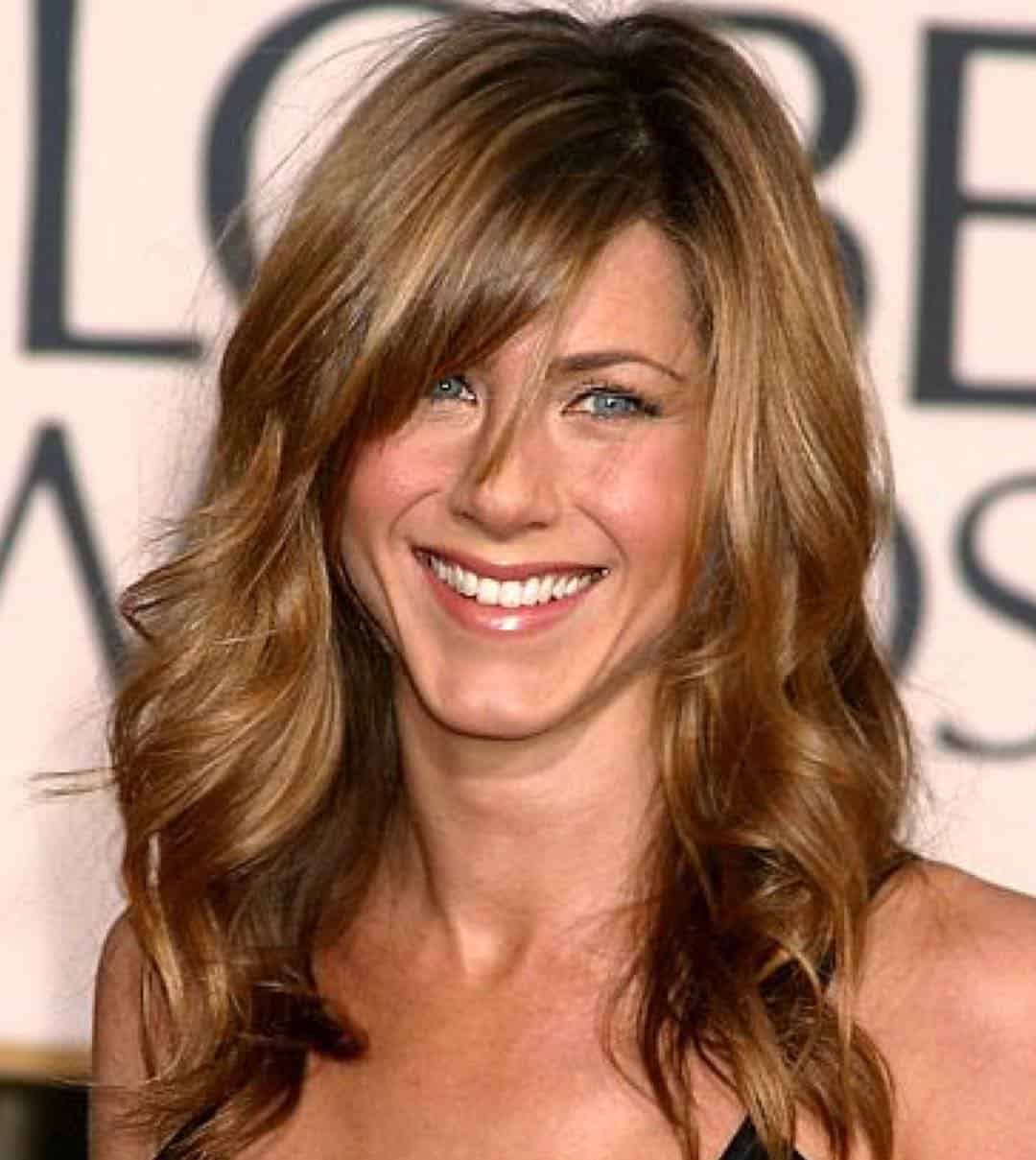 Honey blonde shade is the perfect balance between rich, light brown, and bright and vibrant blonde. This hair shade will make you look sun-kissed. It suits Jennifer perfectly, as she has a light skin tone that is just tailor-made for honey blonde. Wavy hair style is always a good option, no matter if you have medium hair, long hair, or short hair.