People around the world, mainly in India, have praised turmeric and its beauty benefits. Turmeric is a spice that originated from South Asia, but it is mostly associated with India today.
There are 40 to 45 different species in India today. The yellow-orange spice is related to ginger, and it is available as a ground spice or in supplement form. Today, we will talk about how to use turmeric for skincare treatments.
Most of the benefits of turmeric derive from curcumin, the bioactive component making up the majority of the spice. Curcumin has anti-inflammatory and antioxidant benefits.
While turmeric has been used for centuries in India, the Western world is just now getting to know the spice. Modern scientific research is just beginning to scratch the surface of the positive impact of the spice. And in the past few years, it is the most studied herbs in science.
Benefits of turmeric for skin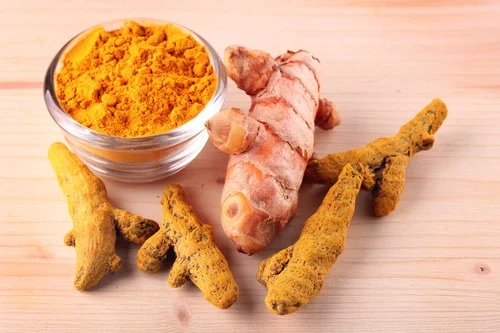 Healthy and vibrant skin is something both men and women desire and crave for. It is the dream. Even men want to have glowing skin. And thanks to the benefits of turmeric, that is possible.
Here are some of the major benefits of the spice.
Anti-inflammatory properties
Inflammation is one of the biggest enemies to your skin and body. Inflammation is the root of all evil, as you can say it. Most of the skin issues happen due to inflammation of the skin.
Turmeric has potent anti-inflammatory properties that will work wonders on your skin. You can use turmeric to reduce redness, calm down skin conditions like eczema, and reduce blemishes.
Fight off acne
In addition to anti-inflammatory properties, turmeric also has antibacterial and antiseptic properties. Combined, these properties help to keep bacteria away from your skin and spreading.
Combined with some astringent like apple cider vinegar, turmeric can make a great acne toner. Simple, yet effective.
Reduce dark circles
We all hate it when we wake up in the morning, and we notice dark circles under our eyes. It can ruin your day. Dark circles and puffiness is usually caused by poor circulation. Turmeric solves the problem.
The anti-inflammatory properties will calm down your irritation, but the spice will also act as a lightening agent. Stimulating circulation, turmeric will reduce under the eye darkness easily.
Provide sun protection
Turmeric for skin might not be your first idea for moisturizing and sun protecting cream. But reality shows something entirely different. Turmeric can be combined with other ingredients to make a potent moisturizing product. And it has a sun protection factor as well.
Protect against aging symptoms
The properties of turmeric can improve the appearance of fine lines and brown spots caused by sun damage. The spice is also a powerful antioxidant, meaning it can fight off the damage done by free radicals. As a result, your skin will be free of any aging symptoms.
Reduce the appearance of stretch marks
The antioxidant activity of turmeric will penetrate deep into your skin, and improve the function of the membrane cells. As a result, the spice will prevent and treat stretch marks.
You can make your own healing paste by mixing turmeric with extra virgin olive oil, and just a touch of lemon juice. Rub it onto the affected area two times per day.
Soothe dry skin
We mentioned turmeric has moisturizing properties as well. It can deeply hydrate and revitalize your skin. And even if you have dry skin, the spice will alleviate the symptoms of dryness.
The Indian delight will speed up the process of removing dead skin cells naturally, and reveal healthy and soft skin underneath.
Are there any side effects?
As with most natural herbs and spices, turmeric is generally considered a safe product. You can use it both orally or topically. And in both cases, it will help your skin.
There are no known side effects of using turmeric in skincare and on your skin. However, being that some people might be allergic, it is best to do a patch test before trying it on your skin.
Also, those with sensitive skin might feel a burning sensation due to the nature of the spice. If that happens, do not use it.
The downside of using turmeric for the skin as a DIY mask is that it is time-consuming and messy. Last, but not least, be careful, as the turmeric can stain your skin and clothing. Use extra care when mixing the recipe.
How to make turmeric face mask?
The best way to reap the benefits of turmeric for skin is to make your own face or skin mask. Being that turmeric is a powder, you need a thickening agent to make a paste. Depending on your skin problem, the ingredients can vary.
Here are some masks to try.
Turmeric for acne
If you have acne problems, you need moisture and antibacterial properties. Turmeric provides both on its own, but you need a thickening agent. To avoid any oils, mix turmeric with warm water and honey.
The latter also has antibacterial properties. Just a teaspoon of turmeric is more than enough. Add a tablespoon of honey and enough water to make a thick consistency mask. Apply on your face, wait 15 minutes, and then rinse with warm water.
Turmeric for wrinkles
This mask can work for both wrinkles and hyperpigmentation. Thanks to the lemon juice, you have a mask that has natural bleaching power.
Mix one teaspoon of turmeric, one tablespoon of lemon juice, and one tablespoon of yogurt in a bowl. Apply the mask on your face, leave it for 10 minutes only, and then rinse. If you like, you can make a higher dosage, and apply on your skin where you want to lighten the skin.
Potent turmeric mask
If you have a more serious skin concern, you can make a potent DIY turmeric mask that combines a couple of helpful ingredients.
For this mask, you need half a teaspoon of turmeric powder, half a teaspoon of organic apple cider vinegar, 1 tablespoon of raw honey, and half a teaspoon of yogurt. If you like, add a drop of lemon essential oil or fresh lemon juice for bleaching and brightening properties.
Once you have a consistency that will stick to your face, apply the mask, but avoid the eyes area. Let it sit for 15 minutes, and then rinse with warm water. You can cover and leave leftovers in the fridge for your next application.
Turmeric for aging symptoms
The simplest turmeric mask is for aging symptoms. If you want to reap the antioxidant benefits of turmeric, simply mix turmeric powder and water.
Optionally, you can add almond or rice flour to make it thicker and easier to apply. Mix until you have a smooth consistency, and then apply to your face. Let it sit for 10 minutes, and then rinse with warm water.
Turmeric for irritation
We said turmeric can soothe your skin and alleviate redness. But for a potent irritation mask, you need another soothing agent. Enter aloe vera.
Mix turmeric extract with aloe vera gel, and you have a natural soothing mask. Apply to your face for just a few minutes, and then rinse with warm water.