The balayage is a French coloring technique that was initially developed in the 1970s. This freehand technique asks for the color to be applied by hand, rather than using traditional foiling or cap highlighting techniques.
The best part about the balayage is that you can use it for any length of hair. Even for the shortest pixie crop. However, for the best results, you need shoulder length hair.
Balayage is different than highlights and ombre. Balayage might end up looking like highlights, but those are thick highlights just a few shades lighter than your base color. And because they are not very saturated and the bottom sections of hair are left dark, balayage highlights add depth and dimensions to your hair.
And compared to ombre, it looks much more natural. More importantly, a balayage is less maintenance hairstyle. Here are some ideas you can try.
1. Long Black Hair With Chocolate Balayaged Ends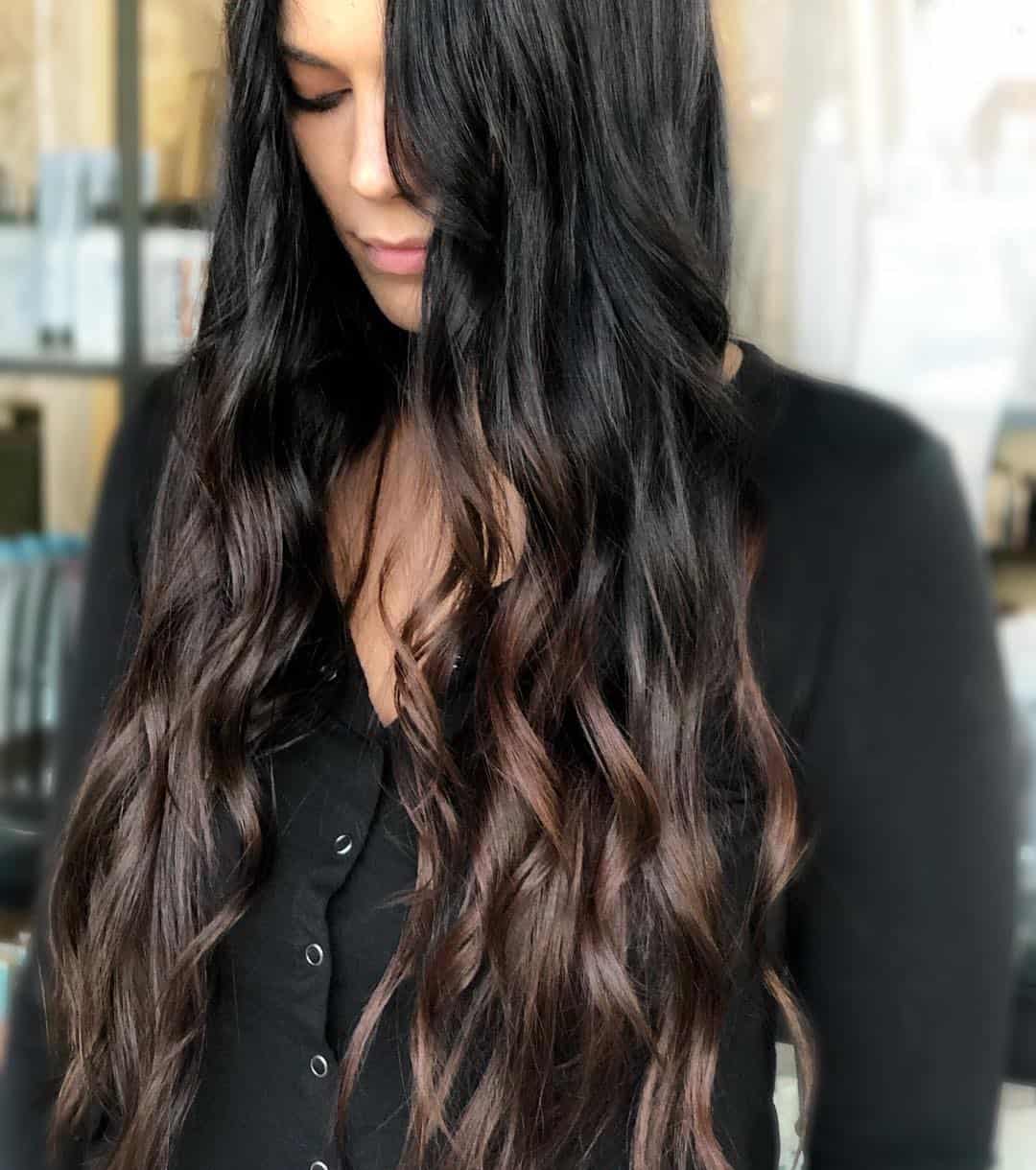 The beauty of long black hair is that you can combine it with many different colors. And it blends perfectly with chocolate brown. After all, black is also a color of the chocolate.
2. Dark Red Balayage On Long Soft Waves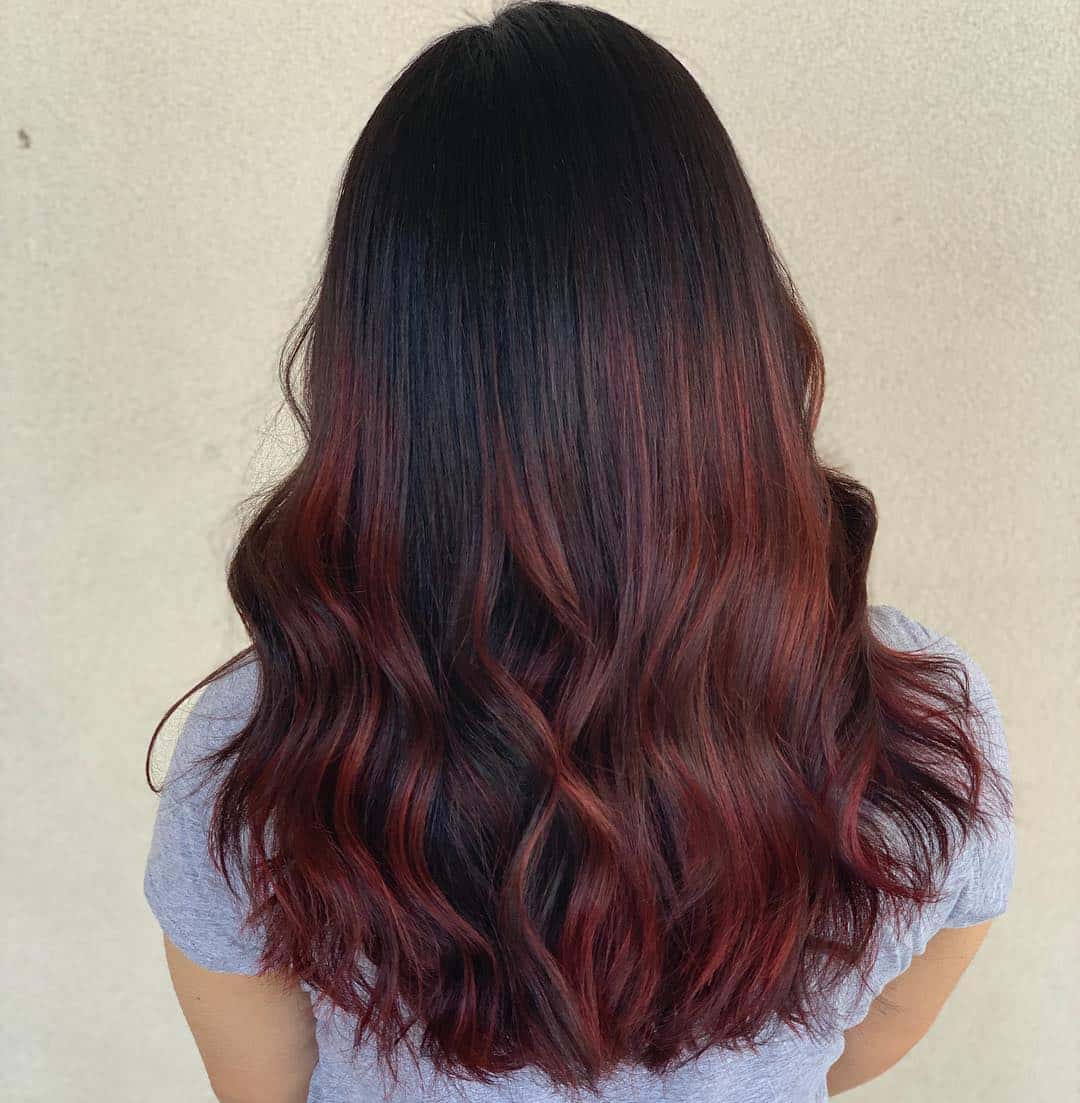 Black and red are two colors on the different side of the spectrum. If you want to achieve contrast, these two options are perfect. And red also gives you a bold and edgy look. So, double win.
3. Sapphire Blue Balayage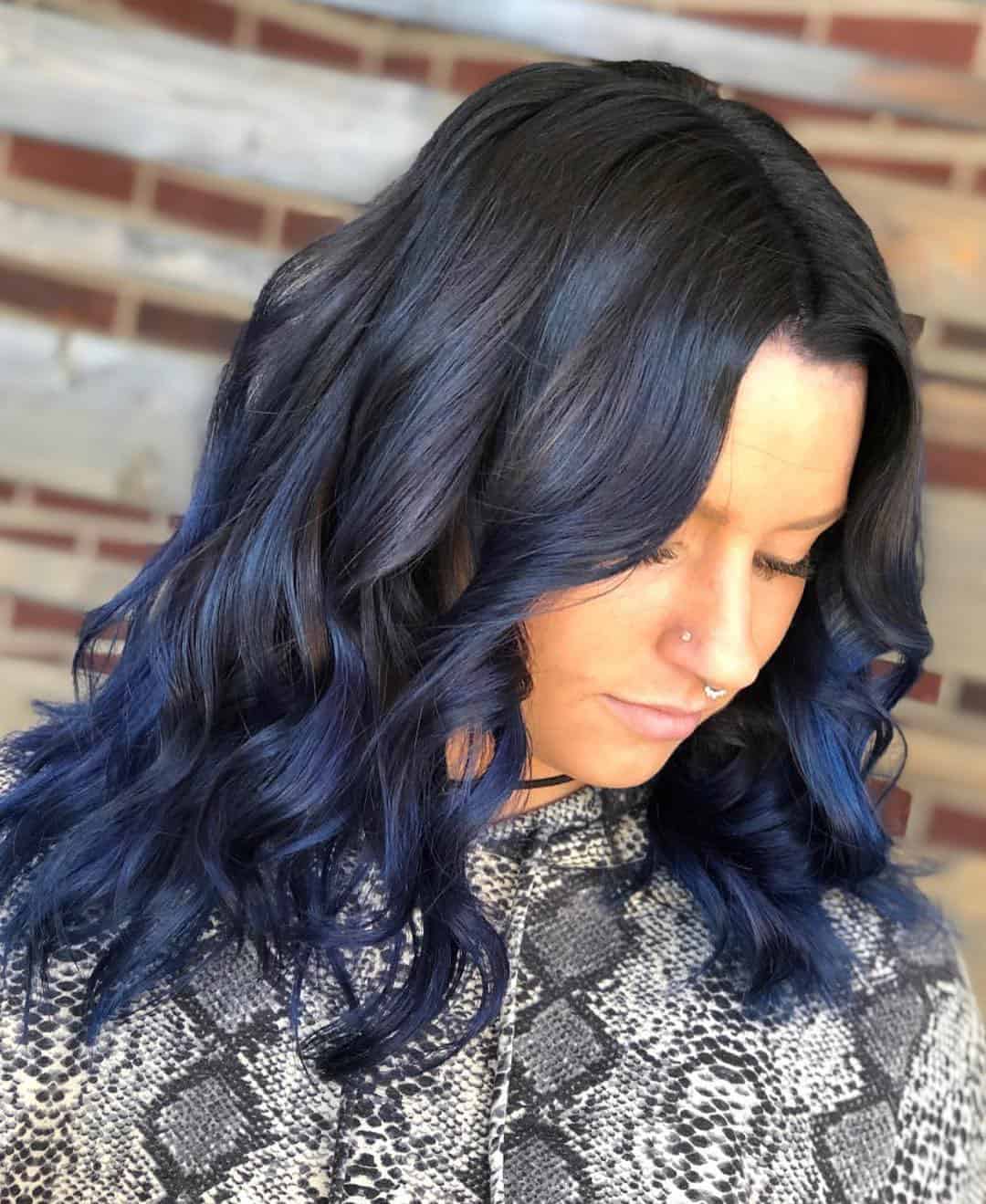 Katy Perry tried this look for one of her videos. And she loves playing with blue shades. If she can, why not you? After all, you get a sophisticated and elegant look.
4. Ash And Brown Balayage On Wavy Black Bob
Balayage is a technique that blends two colors so that your hair color looks natural. But if you want to take things to the next level, why not try three different colors? It is all about being more playful and unique.
5. Curled Black Bob With Honey Blonde Balayage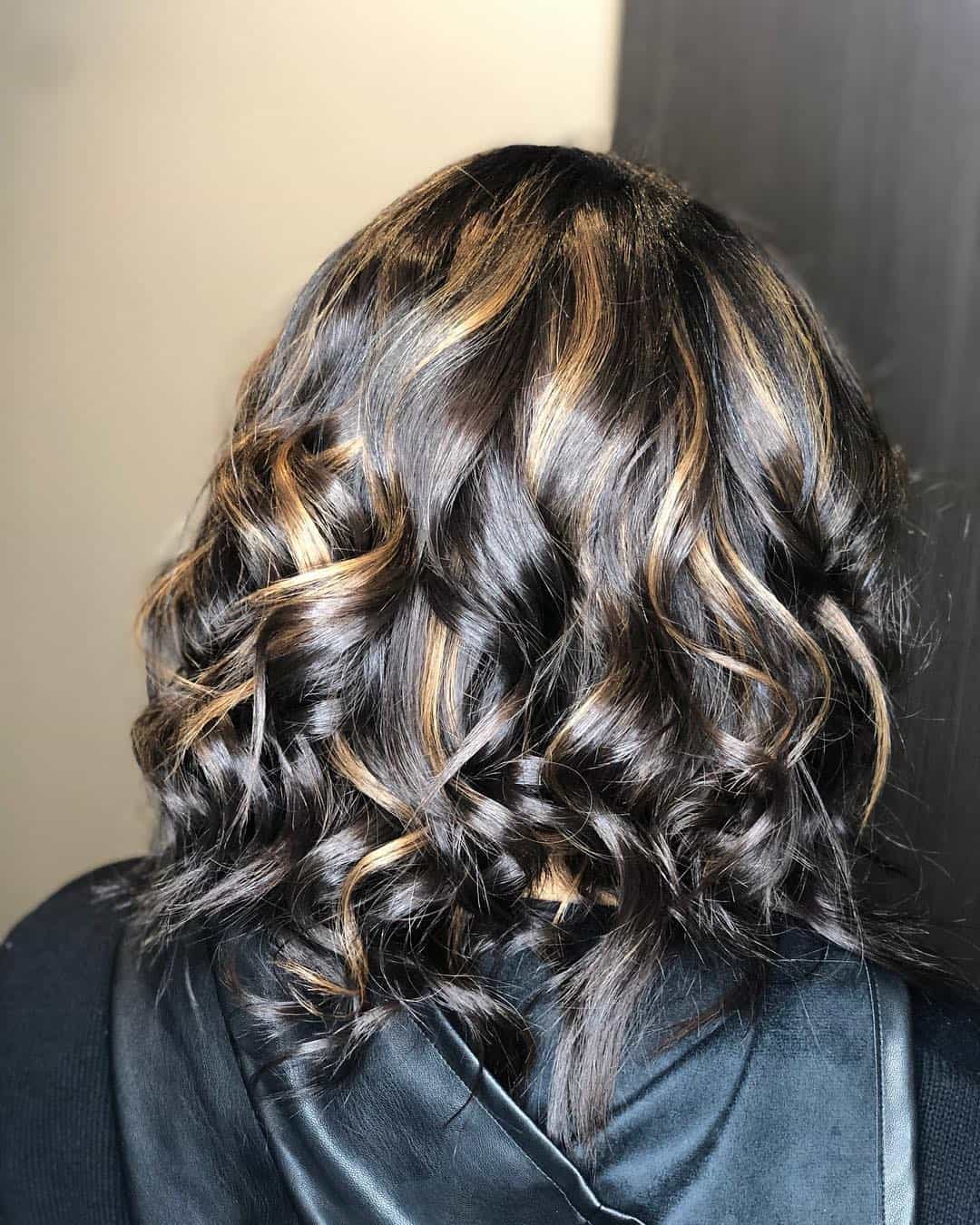 If your goal is to get balayage highlights that pop, look no further than honey blonde. It is definitely a color that looks perfectly and ideally on black hair. And unlike honey highlights, there is no need to color your hair every time your hair grows a bit, and the roots are black.
6. Thick Pink Magenta Balayage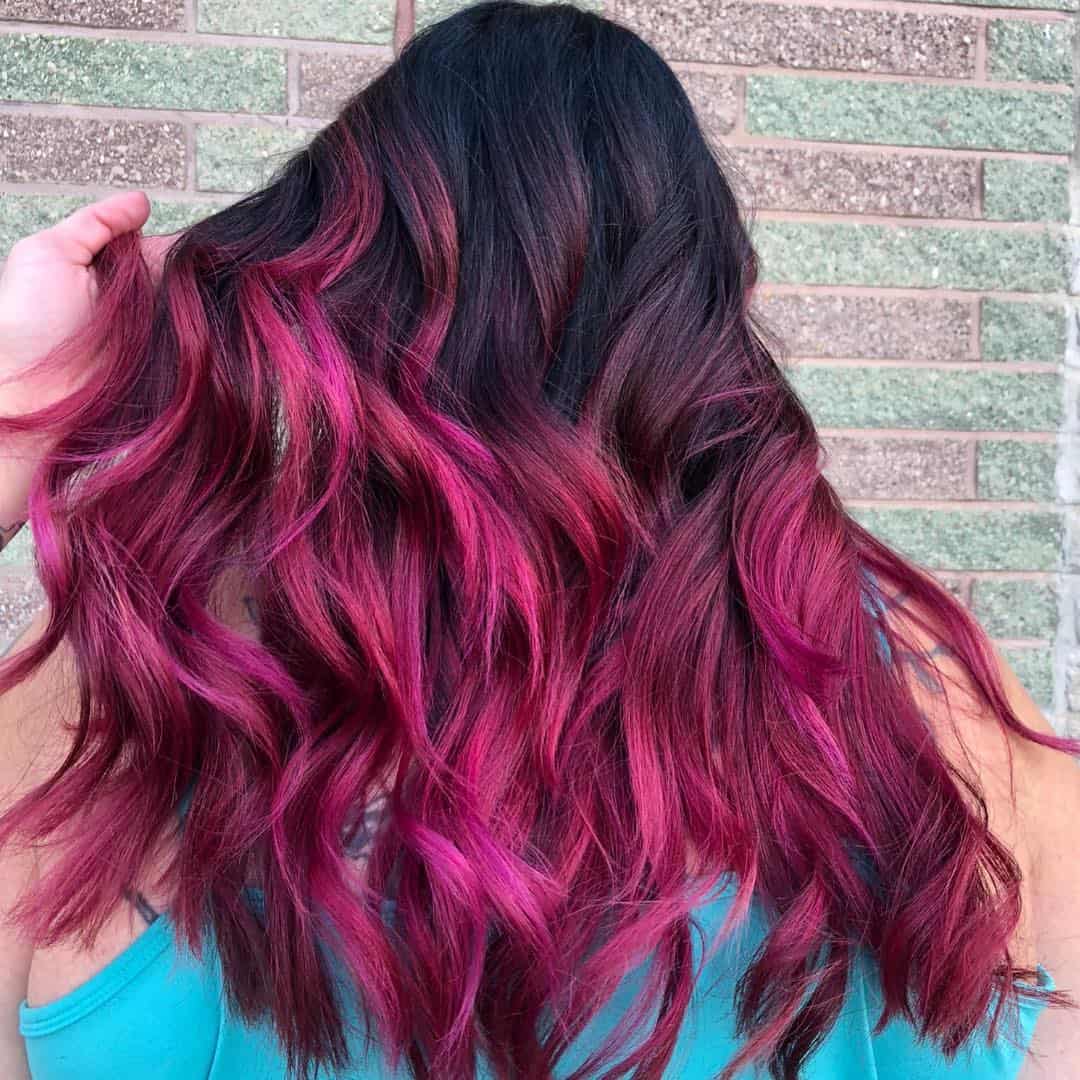 There are many hair colors you can try for a look that pops. Magenta, as a mix between red and pink, gives you the best of both worlds. You are edgy and bold, but also romantic and feminine in the same time. Perfect mix, won't you say?
7. Dark Purple Balayage On Curled Bob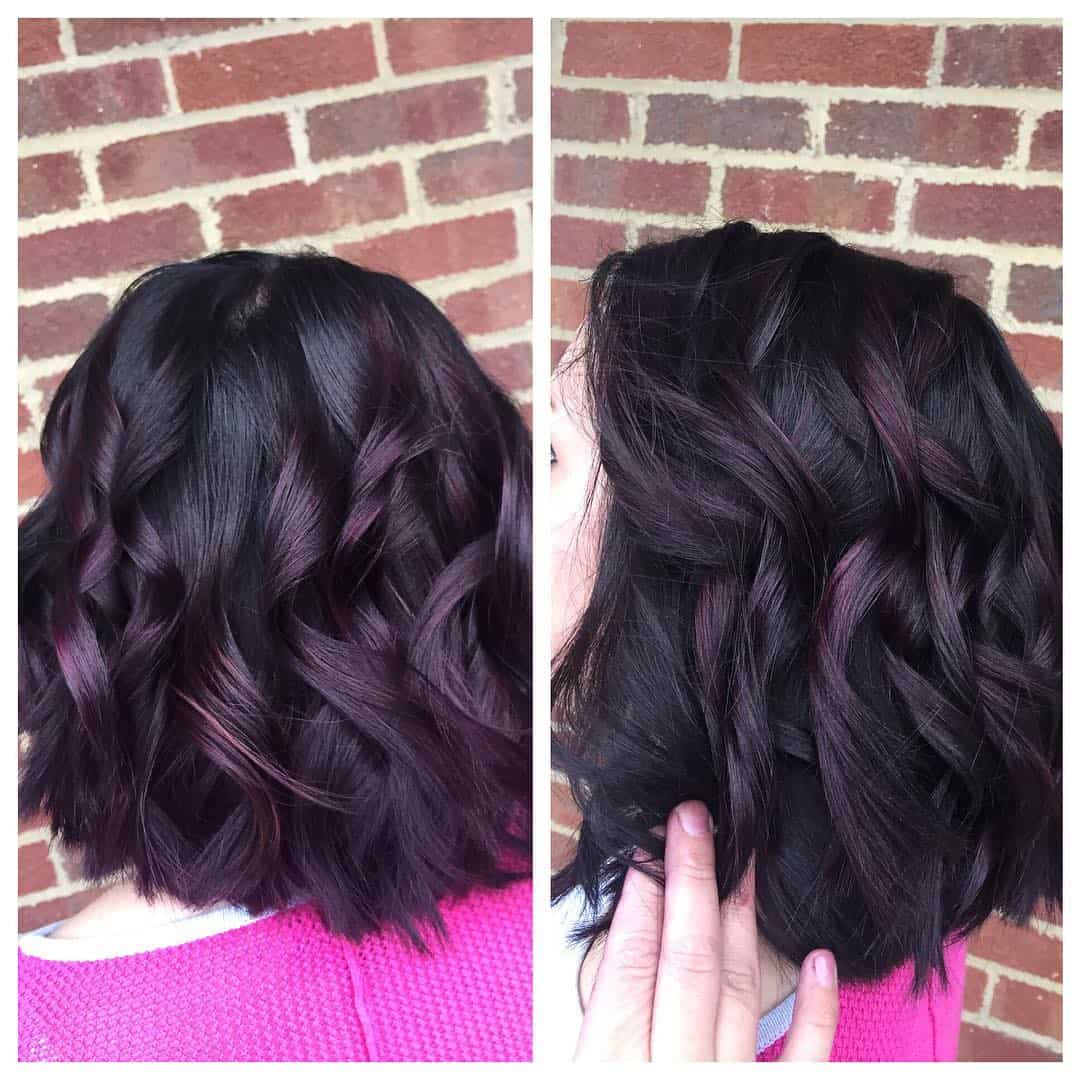 If you are looking for a balayage done perfectly, here is one example. The harder it is to notice the highlights, the better the balayage is. Look just how natural these colors blend together. Add in some waves, and your hairstyle is playful and colorful.
8. Sunset Pink Purple And Yellow Balayage On Black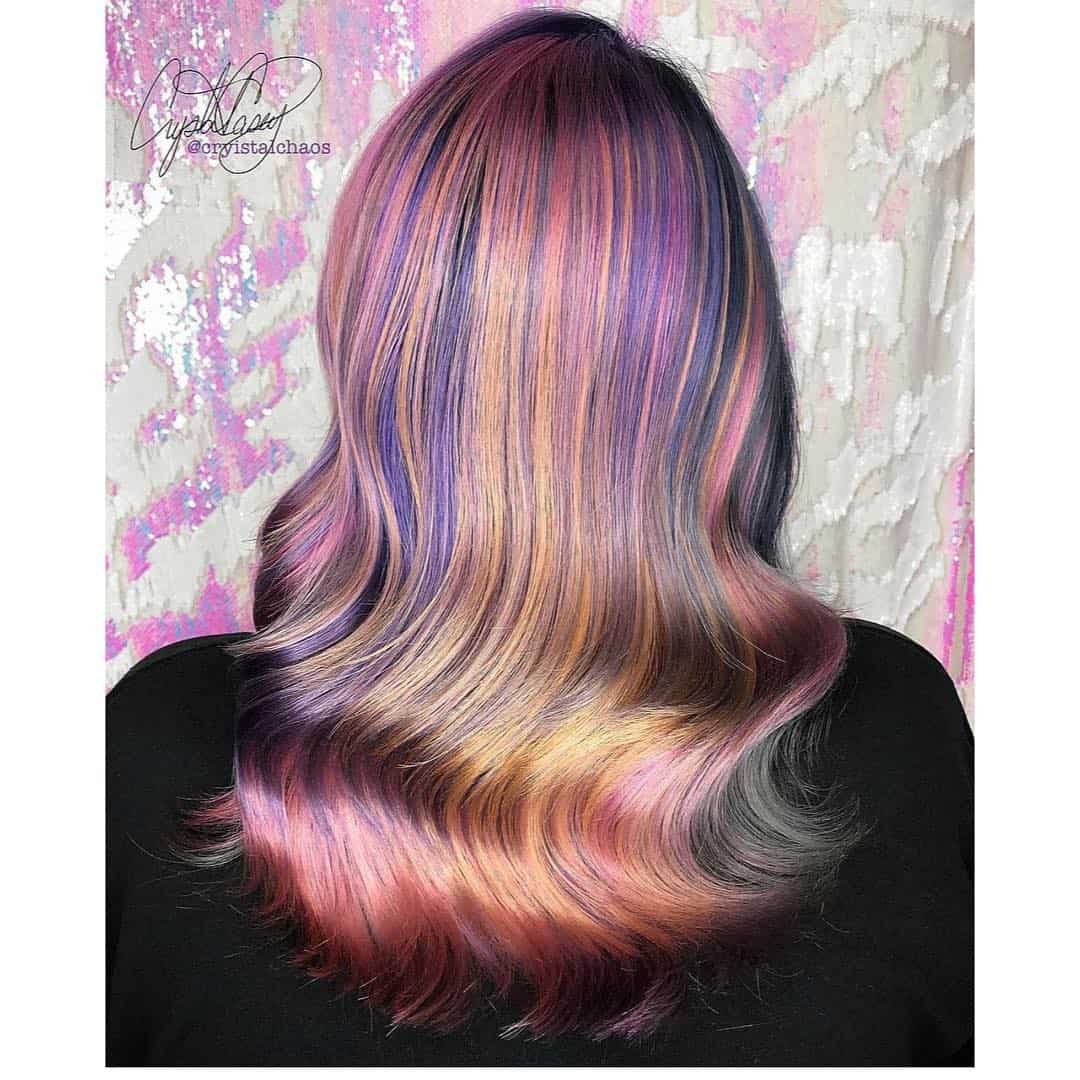 This hair coloring might be too much for some women. After all, that is a lot of hair coloring. But just look how amazing the results are. Bring the sunset on your hair.
9. Berry Violet Ombre Blayage On Black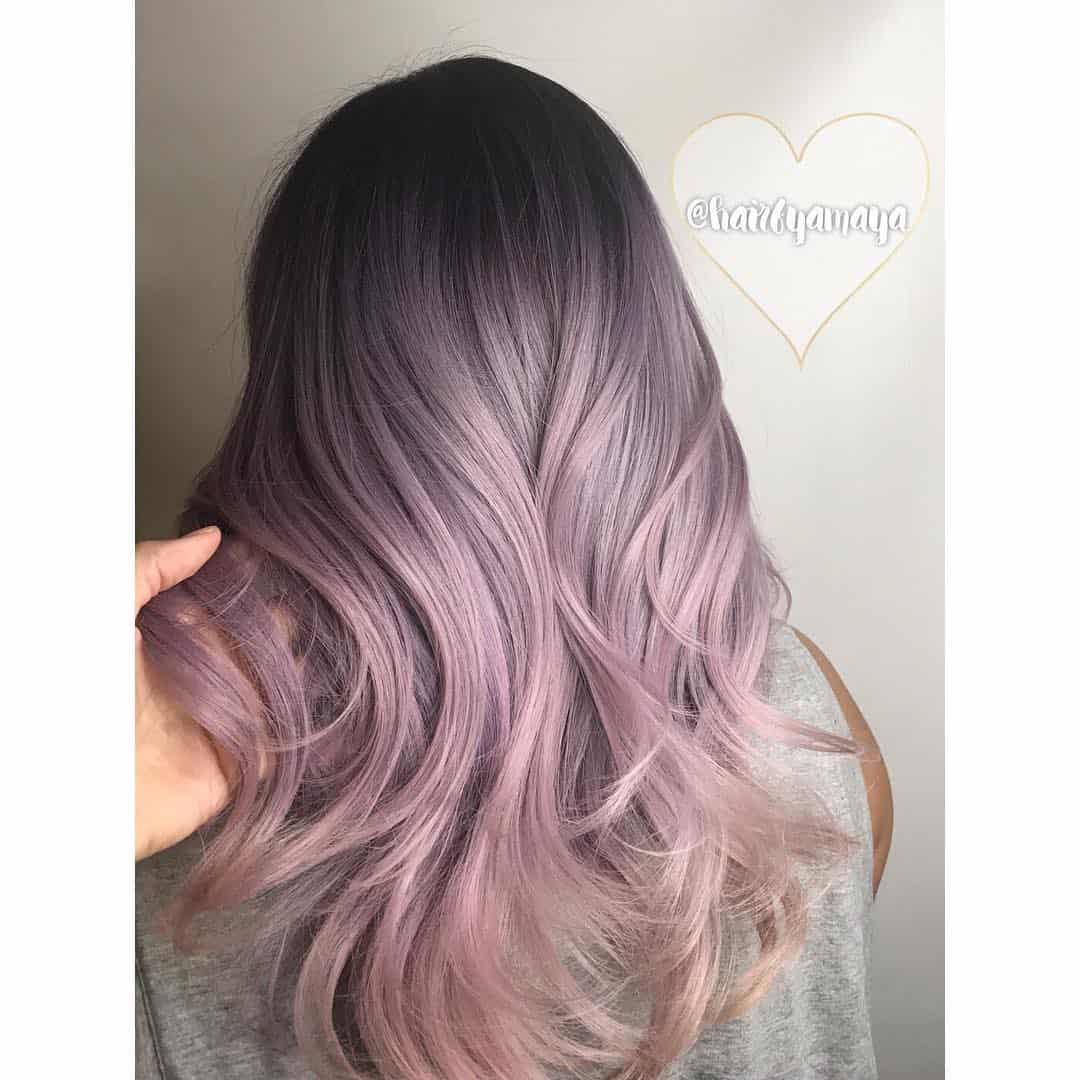 Ombre and balayage are essentially different. But there is no rule that says you cannot combine the two on your hair. Ombre is a technique where the hair goes from one shade to another, usually from light to dark. And balayage helps you do that in a natural way.
10. Sandy Blonde Balayage On Black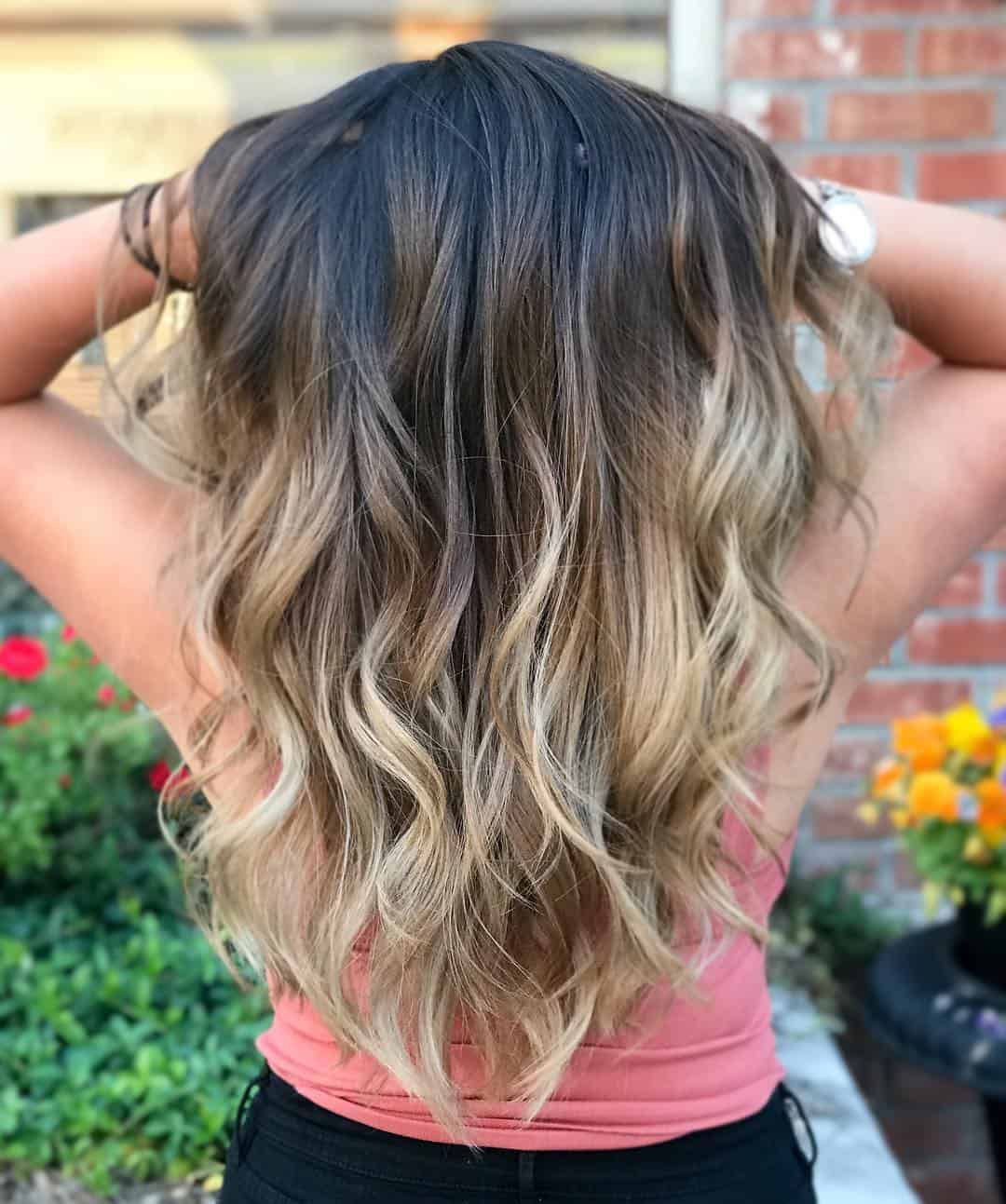 This is the quintessential summer beach look. Waves and blonde balayage, it doesn't get any better than that.
11. Neon Pink Pixie With Subtle Black Balayage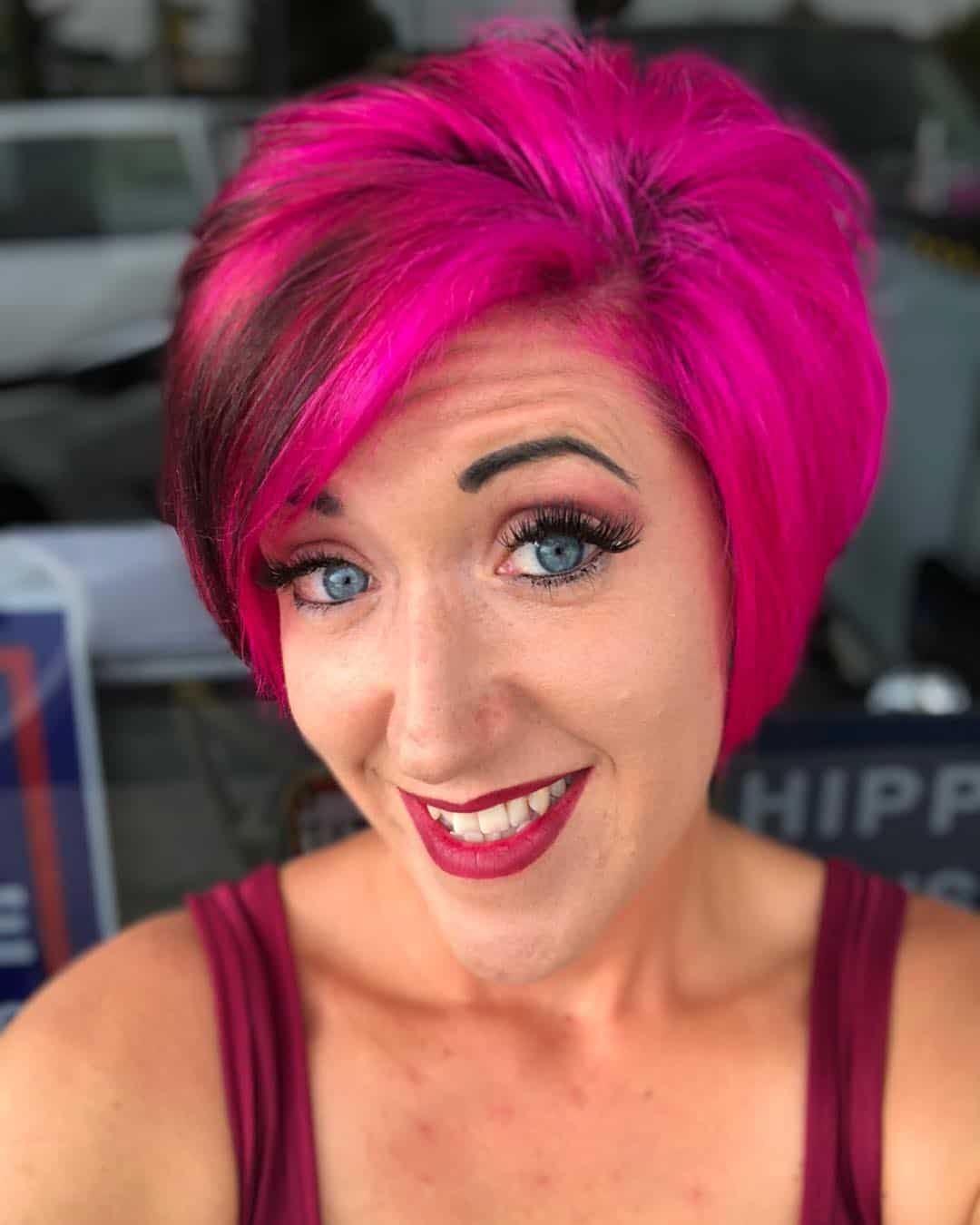 This list is about balayage on black hair. But why not try something totally opposite? As in, black highlights on pink hair. It is definitely a twist not many expect.
12. Black Hair With Subtle Dark Umber Balayage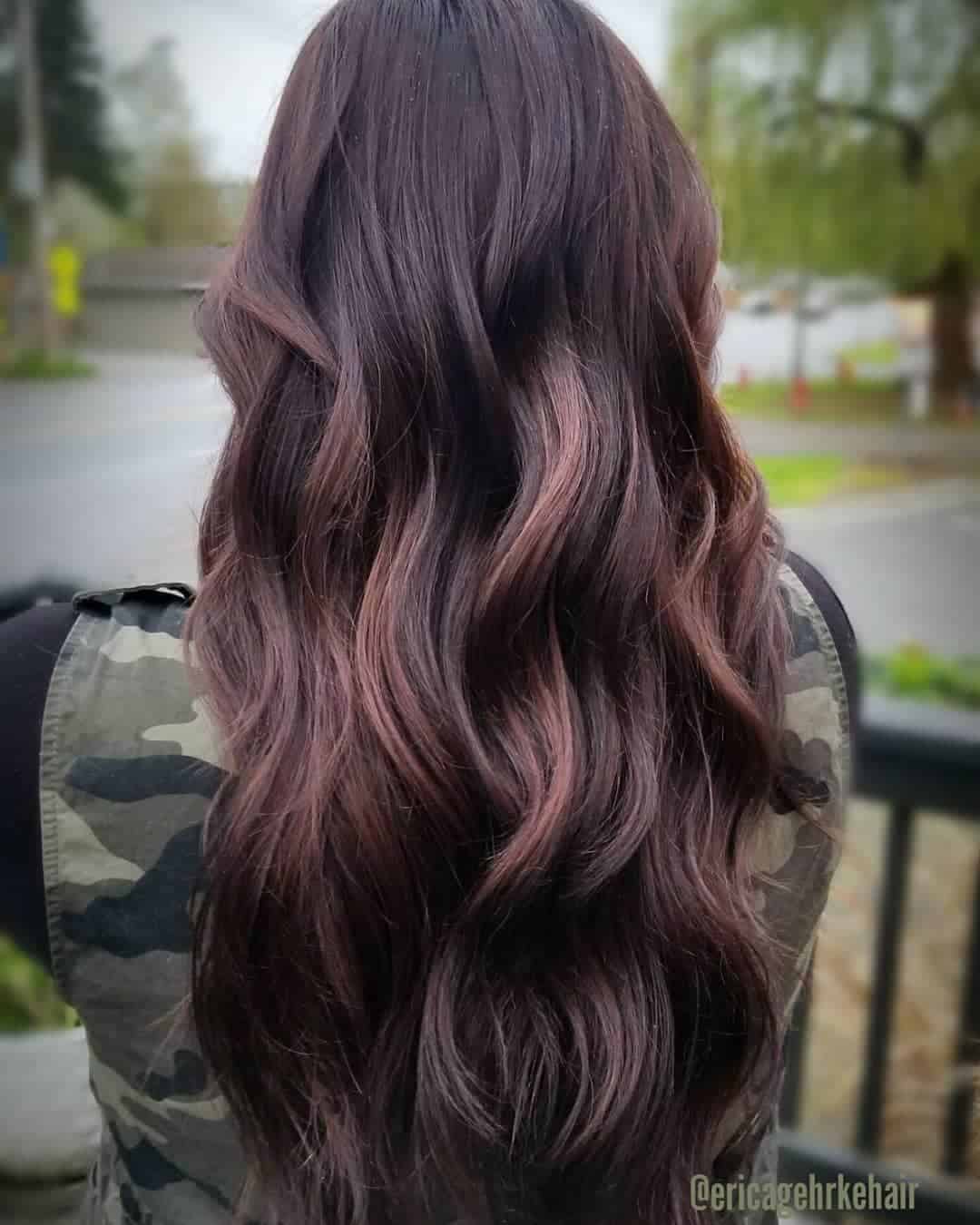 Some women opt for subtle balayage, others go for something that pops. It definitely comes down to your preference. We just want to give you ideas, no matter what you choose.
13. Swirly Caramel Honey Balayage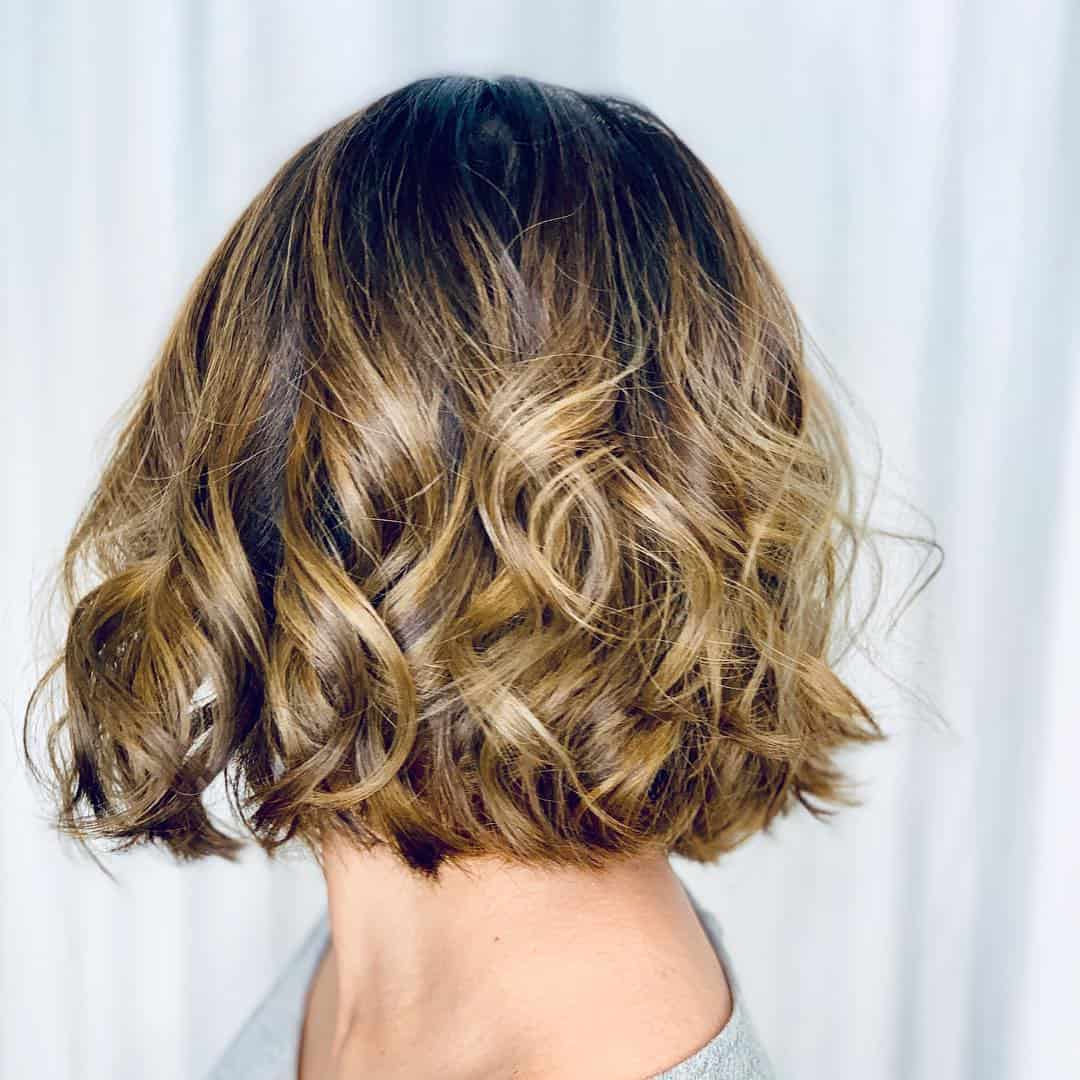 Caramel and honey blonde are the two most popular highlights right now. We had honey blonde balayage, so let's see how caramel blonde looks. And both look best on wavy haircut.
14. Long Wavy Black With Warm Caramel Balayage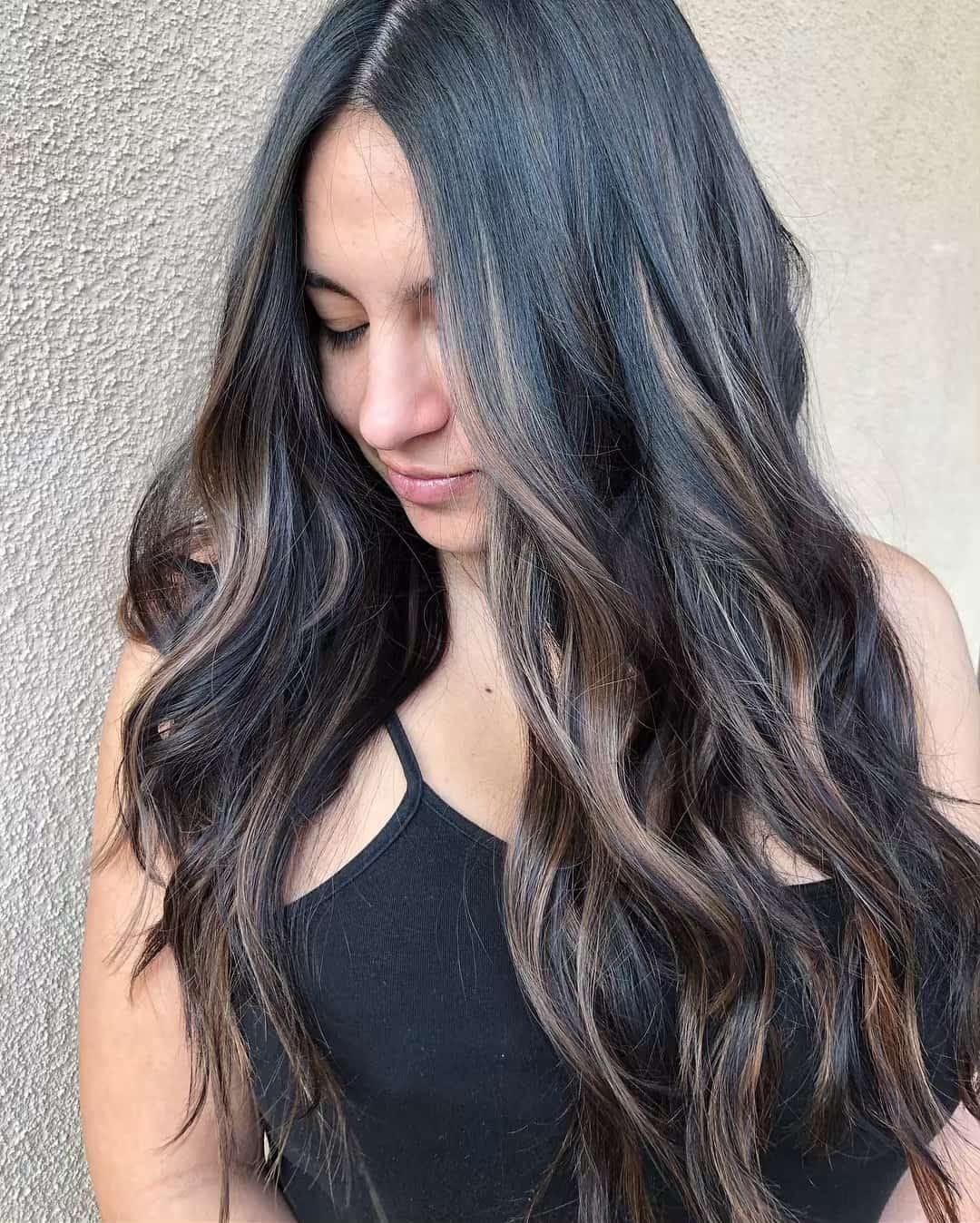 This is a more subtle take on the caramel blonde balayage. As you can see, you can get color that pops and one that is subtle from the same shade. It all depends on what you want.
15. Metallic Ash Blue Balayage
For a more fiction looking hairstyle, try some ash metallic or blue metallic color. Now, now that they are not real. It is just you are more likely to find such hairstyles in comic books and movies, than in reality. But that is what makes them unique.
16. Swirled Shiny Dark Blonde Balayage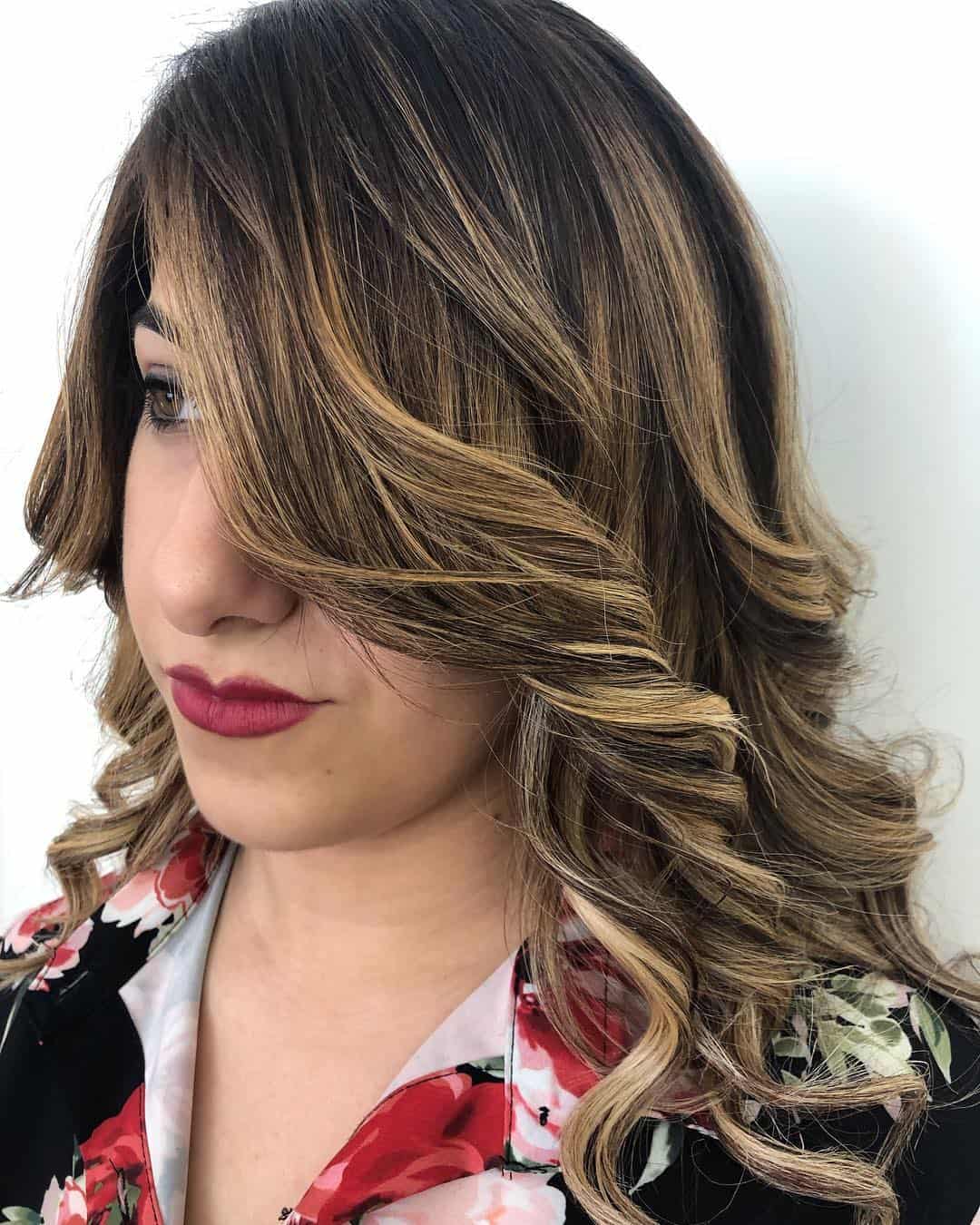 We said at the beginning that balayage looks natural. Here is the best proof. Just look at this hairstyle. The colors blend perfectly.
17. Coral Pink Balayage On Black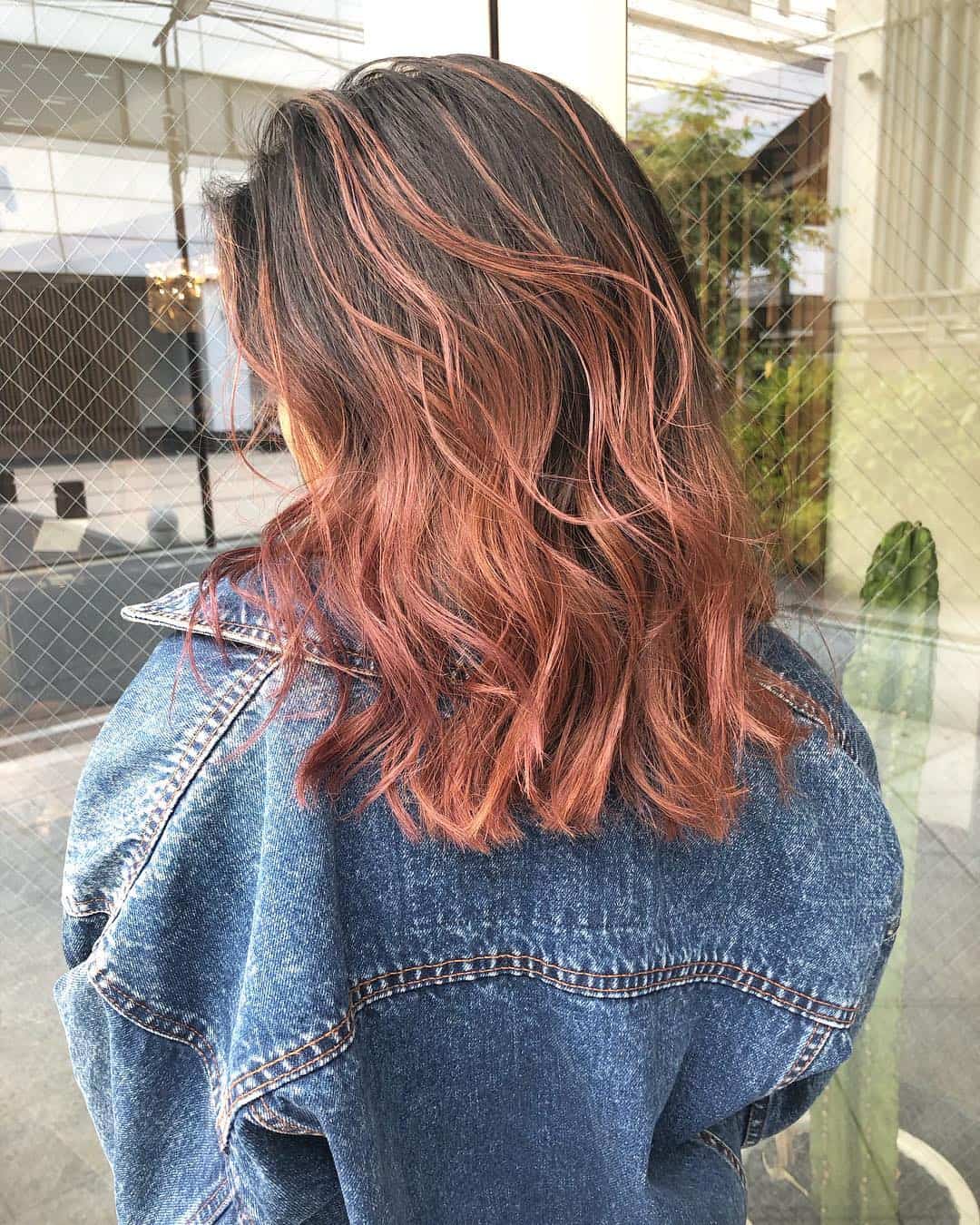 Pink is a color you choose when you want a more feminine look. You get a romantic, and chic look. And in this case, the highlights are more prominent only at the bottom.
18. Blown Out Black Bob With Silver Gray Balayage
There is no rule and strict limit where to apply highlights on your balayage look. Some women opt for highlights only at the tips. This gives them that instant pop look.
19. Short Black Waves With Green Balayage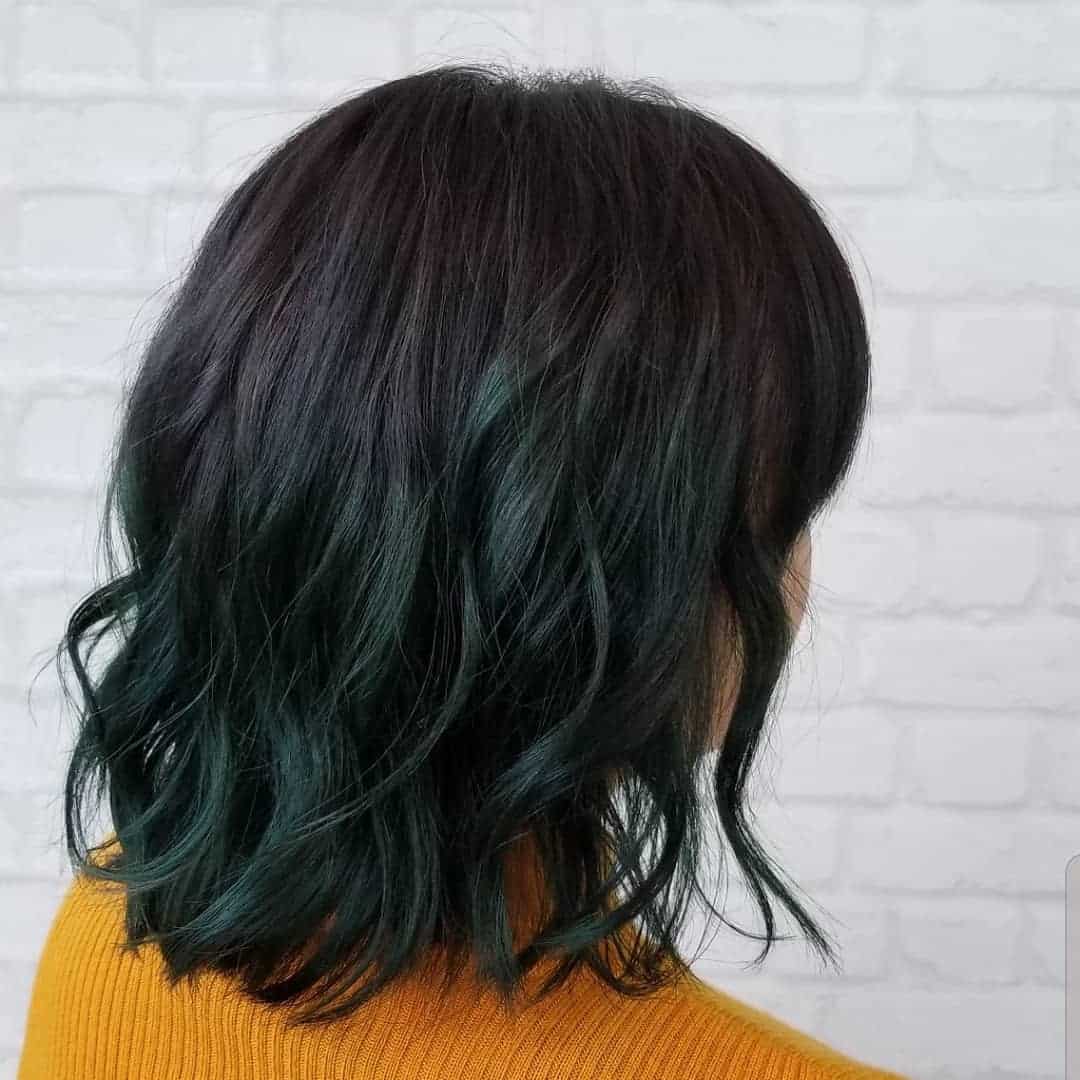 There is also no limit in terms of colors used. Green, for example, gives you a more earthy look. It is definitely something unique, and not a color many women will choose. But there are always those who want something out of the box.
20. Rainbow Ombre Balayage On Long Black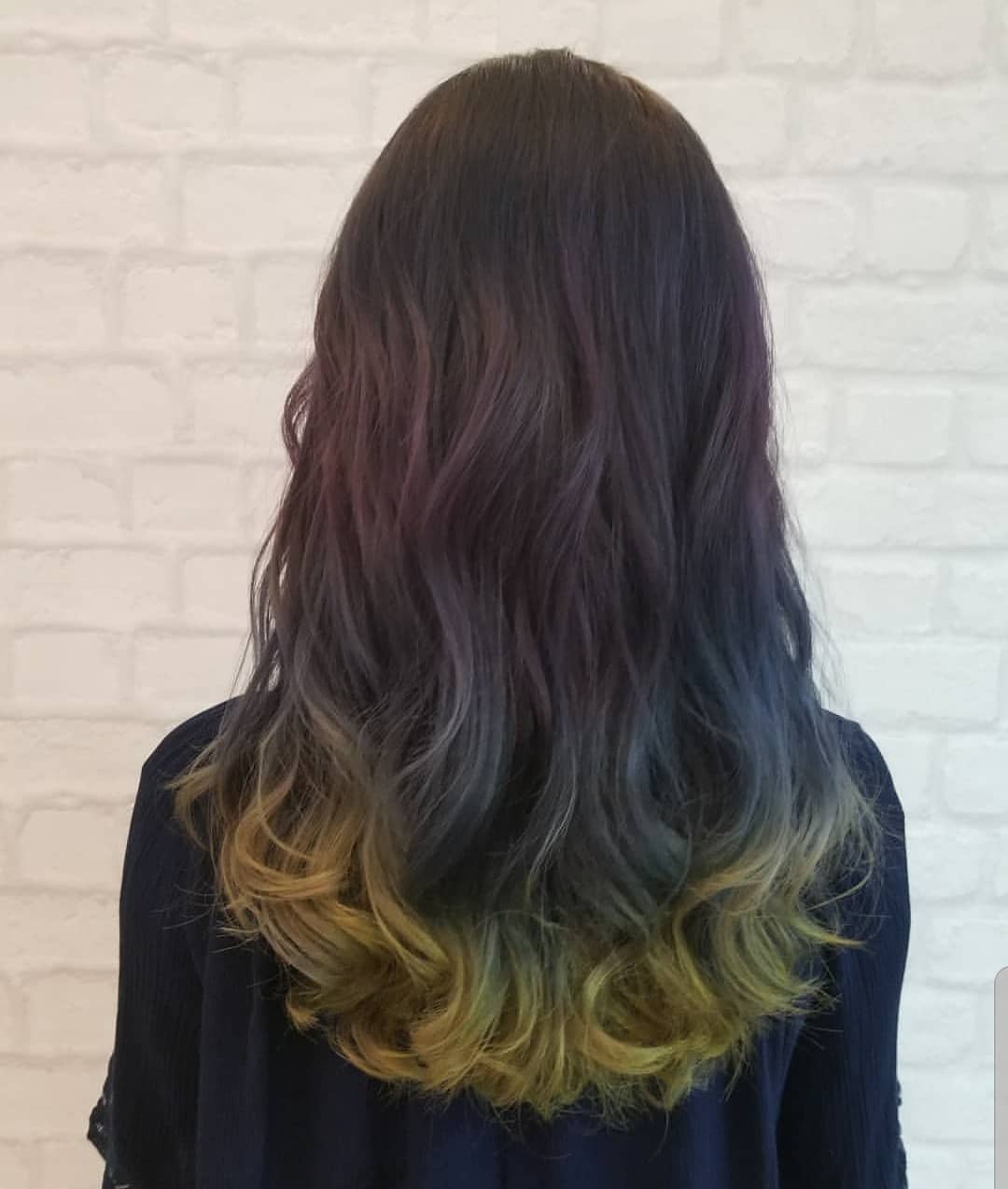 You cannot escape the rainbow coloring trend nowadays. And here we see an idea how to get rainbow that is more subtle than pop. Definitely a different take on the trend.
21. Cherry Red Balayage On Black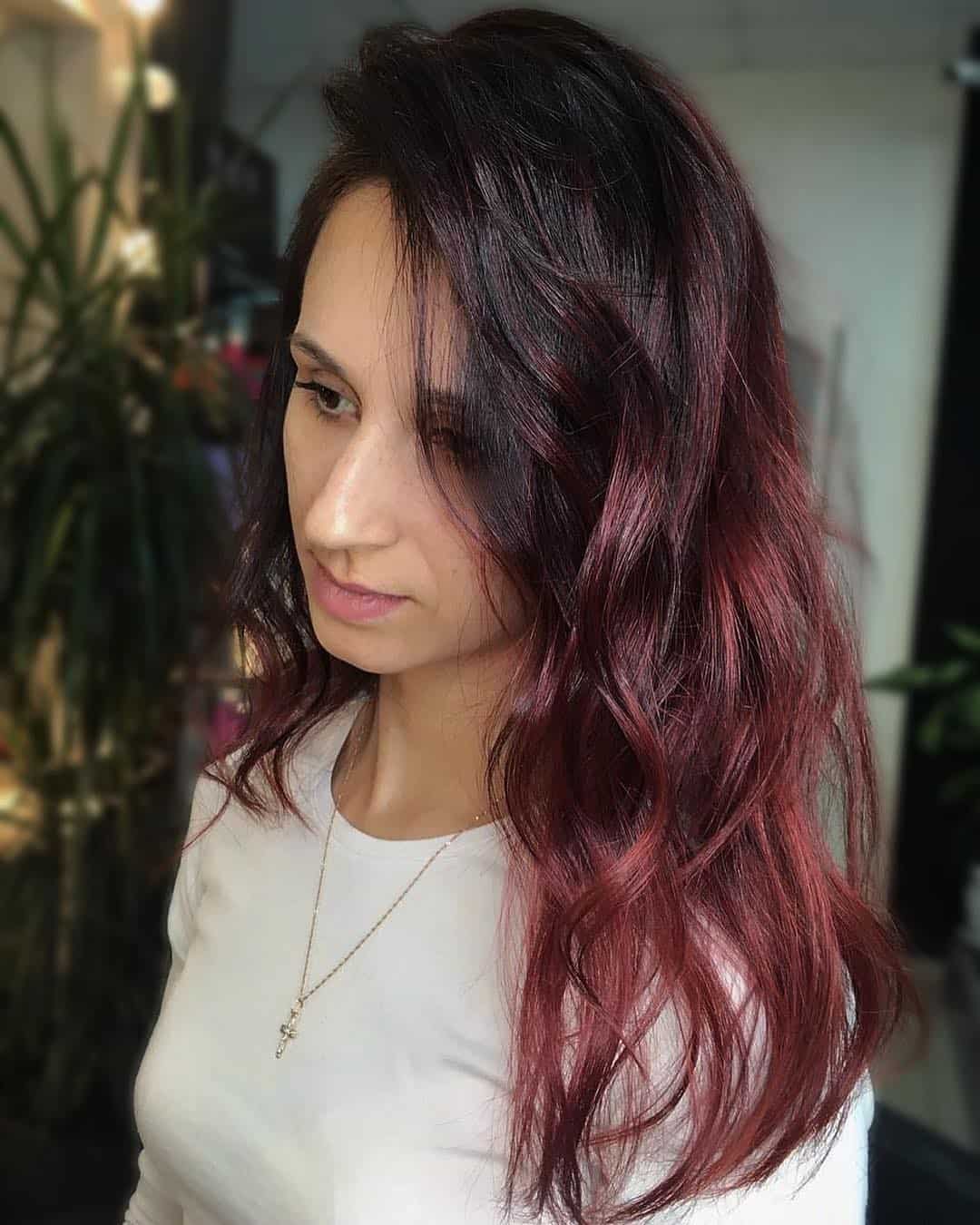 Red doesn't have to pop at all times. There are red shades that are subtle, and warm. Basically, something that looks more natural and down to earth.
22. Medium Length Wave With Platinum Hued Blonde Balayage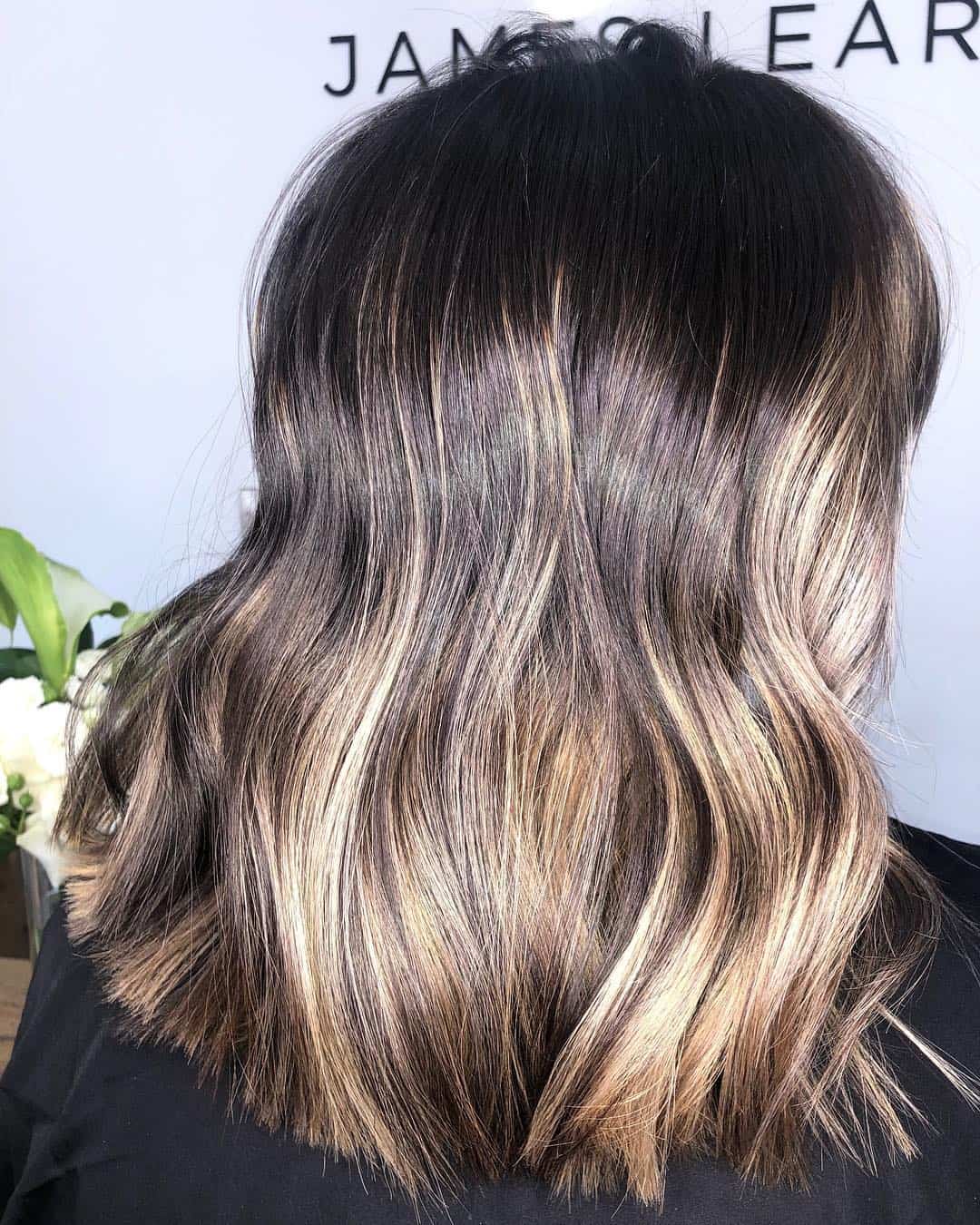 Blonde and black are two of the most common balayage combinations. It is no surprise we see different blonde shades. For a lighter option, platinum and ash blonde is the way to go.
23. Long Black Waves With Soft Rose Gold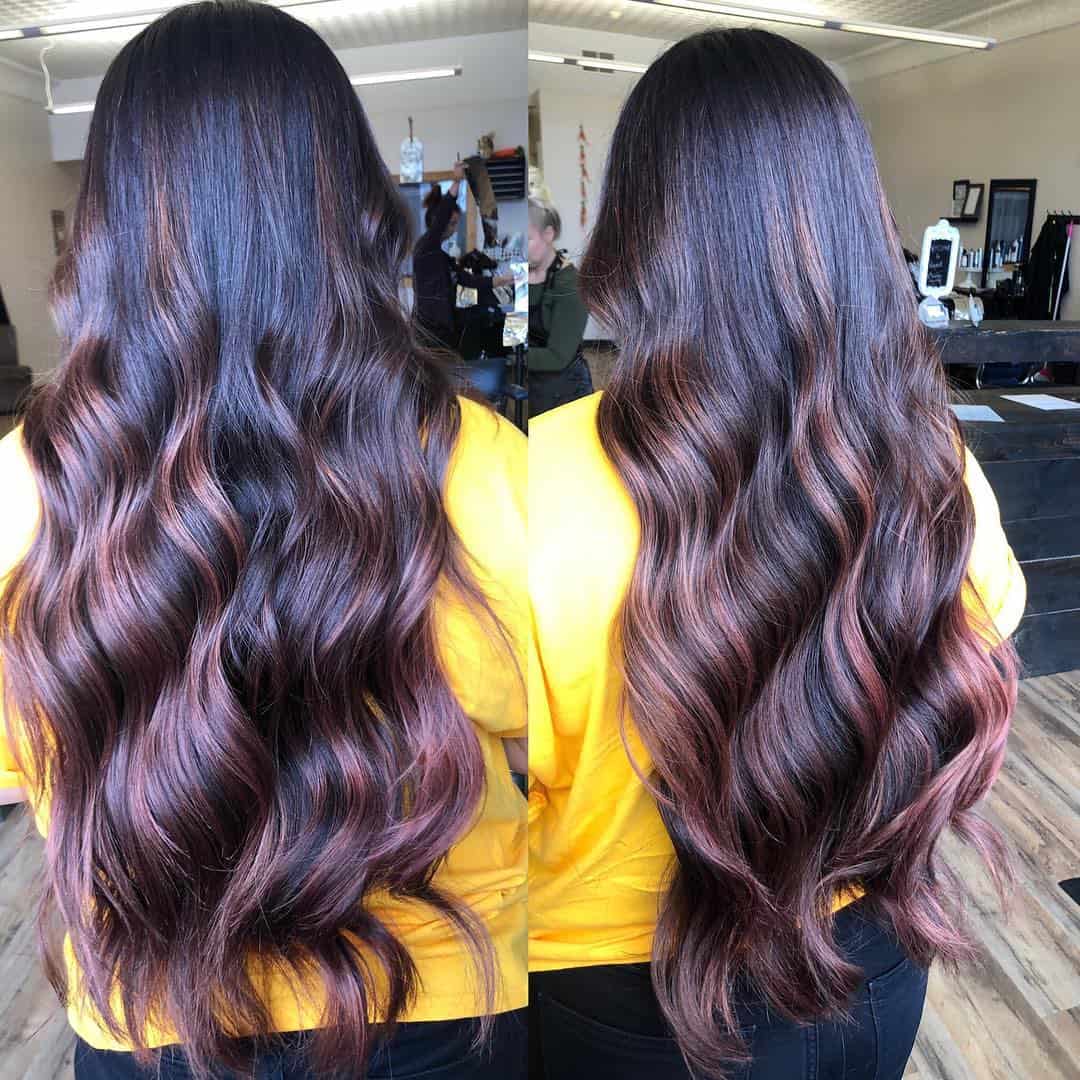 When you have such long hair, the color is that much more emphasized. And the balayage technique looks impeccable.
24. Blue Aquamarine Balayage On Short Black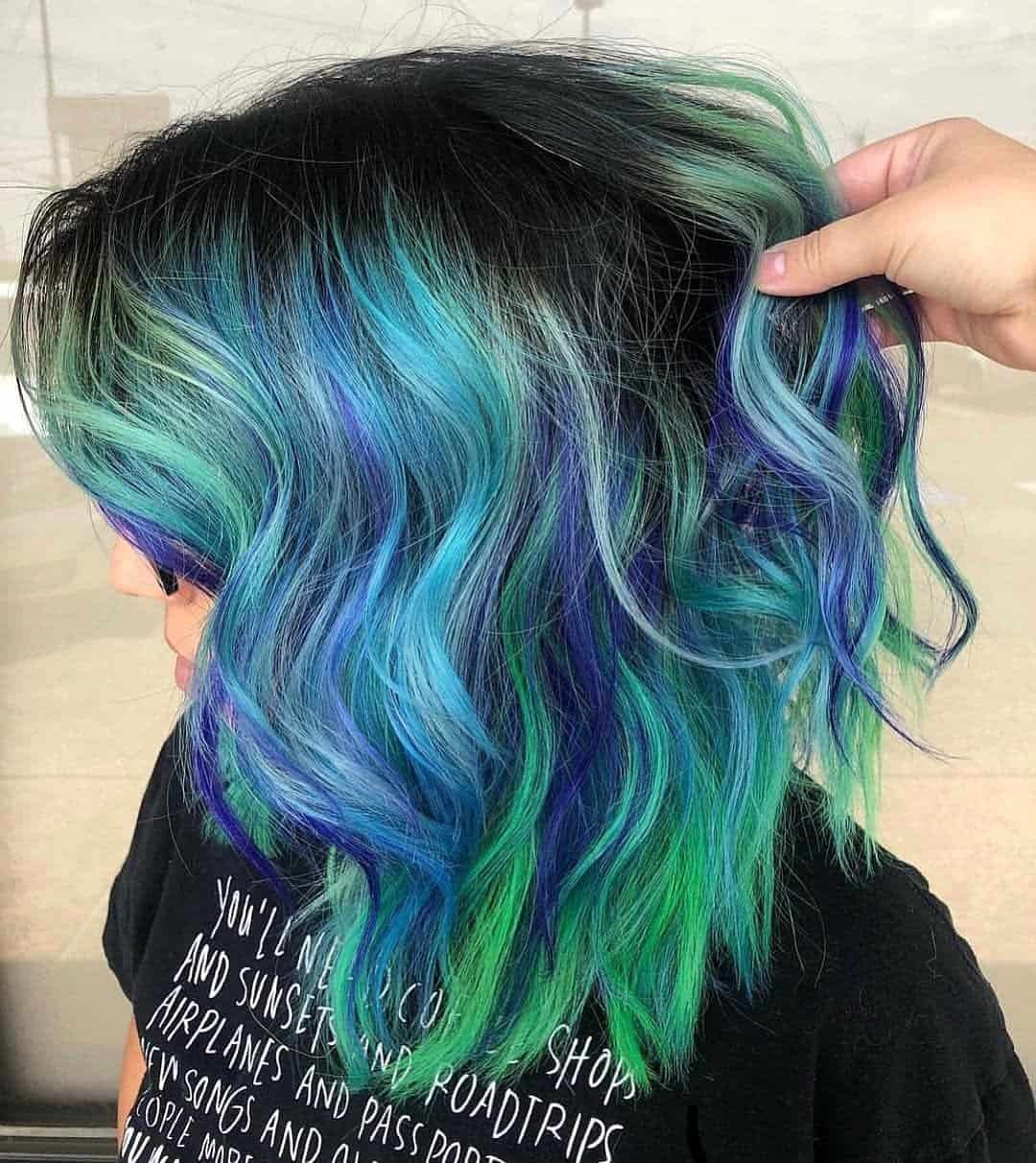 We said previously that some women want something out of the box and unconventional. Well, what about marine green and blue hues? Get the colors of the sea on your head.
25. Champagne Pink Balayage On Black Canvas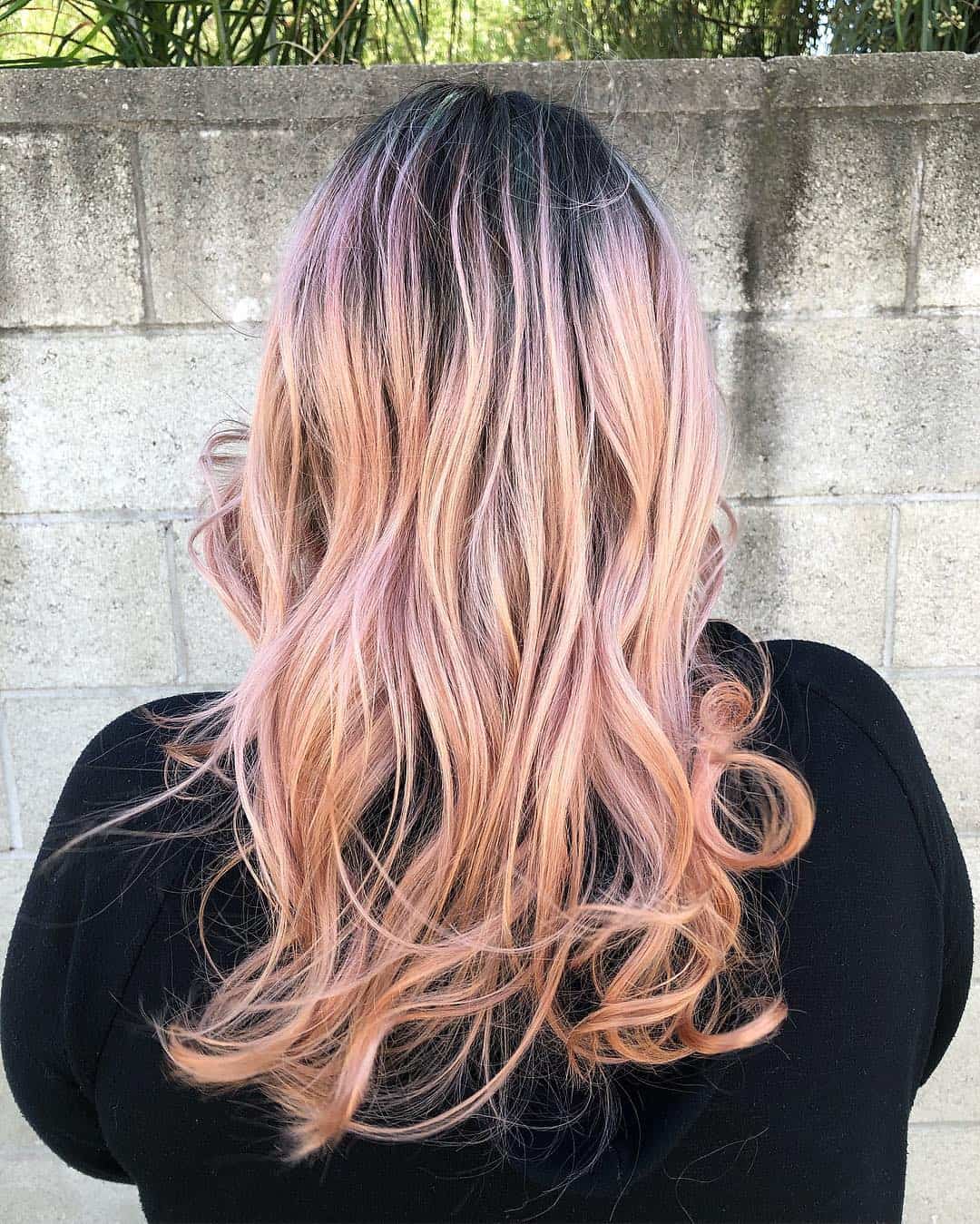 One of the more feminine looks is champagne pink. Truth be told, everything in pink is girly and feminine. We just love how the colors blend together.
26. Long Black Hair With Purple Balayage Waves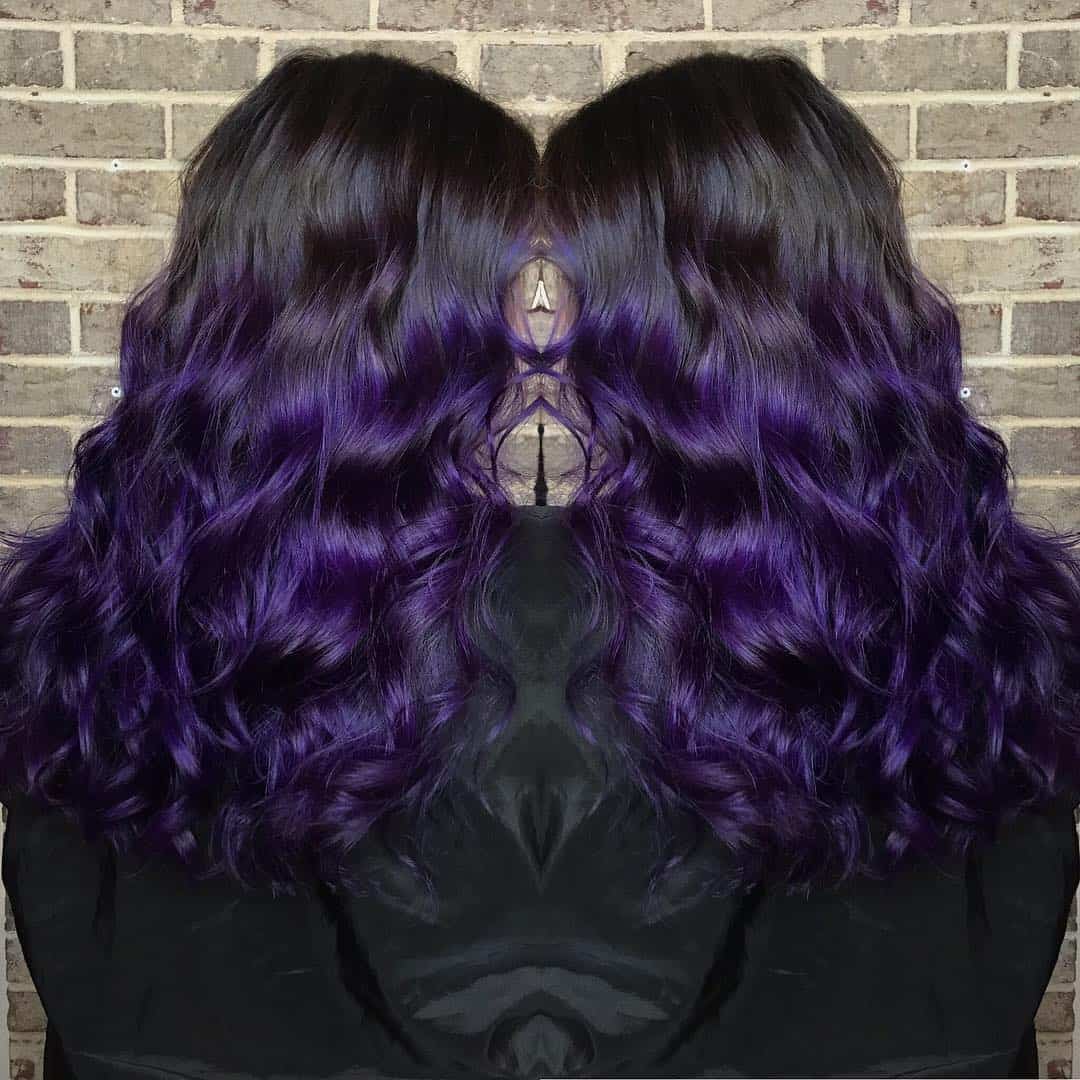 Rich and royal looking, this is an option for those who want to add depth to their hair. And make it look more dimensional. Purple is rare in nature, and that makes this hairstyle that much more unique.
27. Long Black With Soft Gray Balayage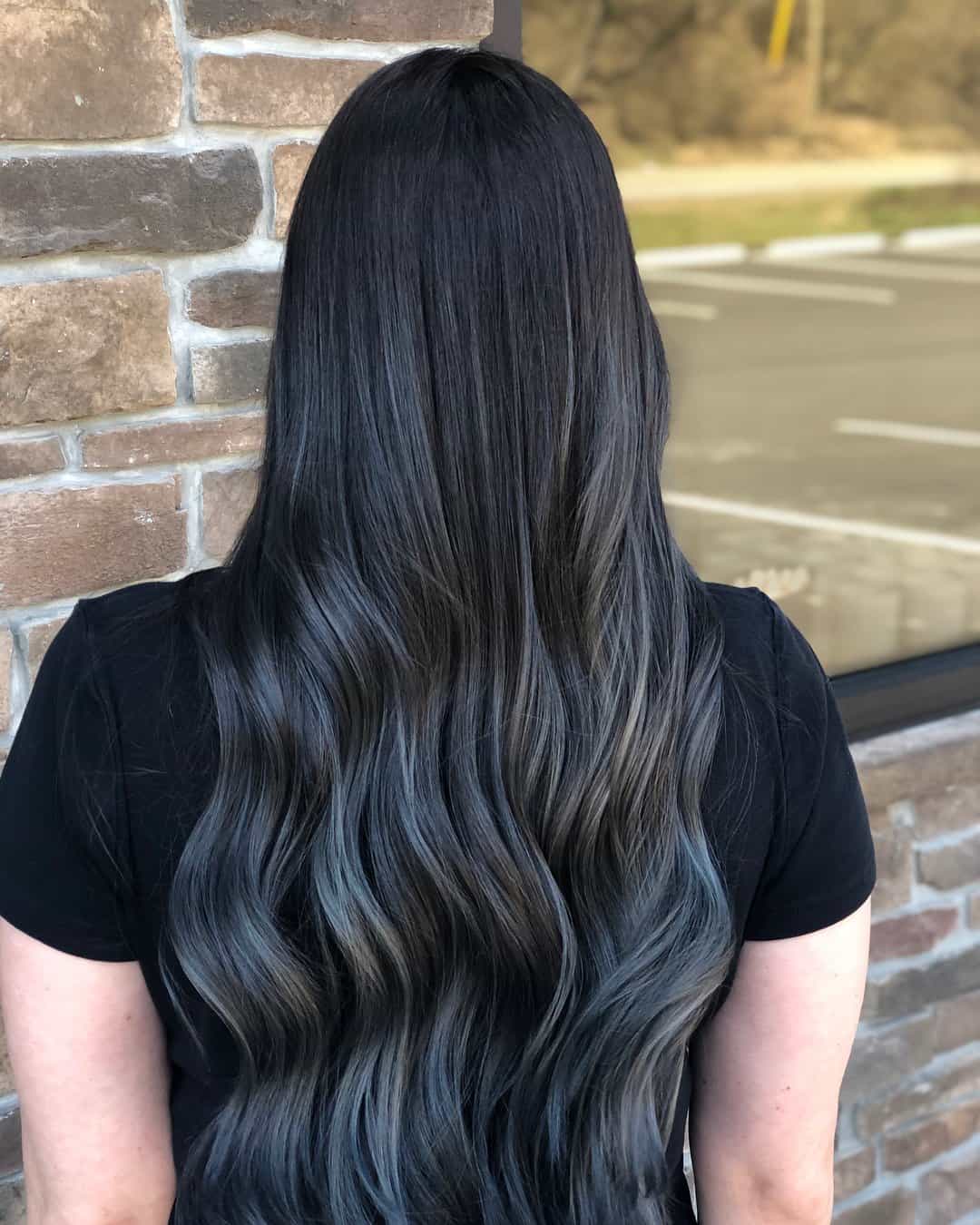 We are living in an era women embrace gray hair. That is great. And because of the gray trend, we have some amazing and spectacular gray highlights and balayage ideas. Like this one, for example.
28. Long Dirty Blonde With Black Balayage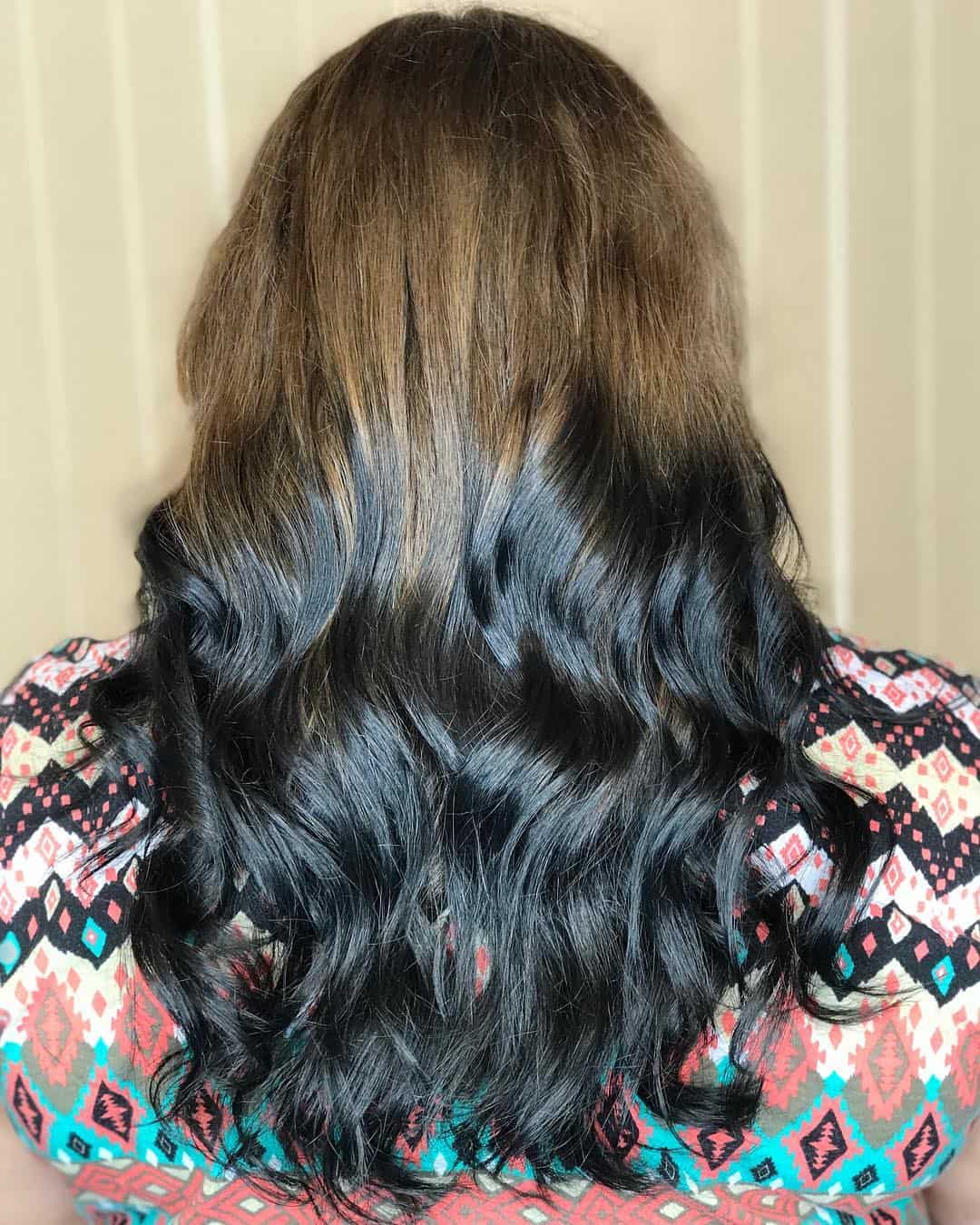 As we said previously, some women want to try three colors for their balayage look. And this hairstyle is definitely worthy of closing the list. Just look how colors go from one to another. Magnificent.
With that in mind, we hope you found some inspiration. And you are ready for the trip to the salon.