Ask any woman that bleaches her hair, and the one thing she hates the most is when the hair grows, roots show her natural hair color. The result is you have a blonde with dark roots, and it looks just, bad.
While the contrast trend of dark roots and the blonde color is taking shape, most women don't want their roots to pop.
Enter blended roots, a new technique that helps you blend out the natural root color. Your roots get to shine but as part of the hair color.
Simply put, blended roots, or root stretching, as some call it, is every woman's hair color dream. Here are some ideas on how to try it.
1. Black To Rusted Rose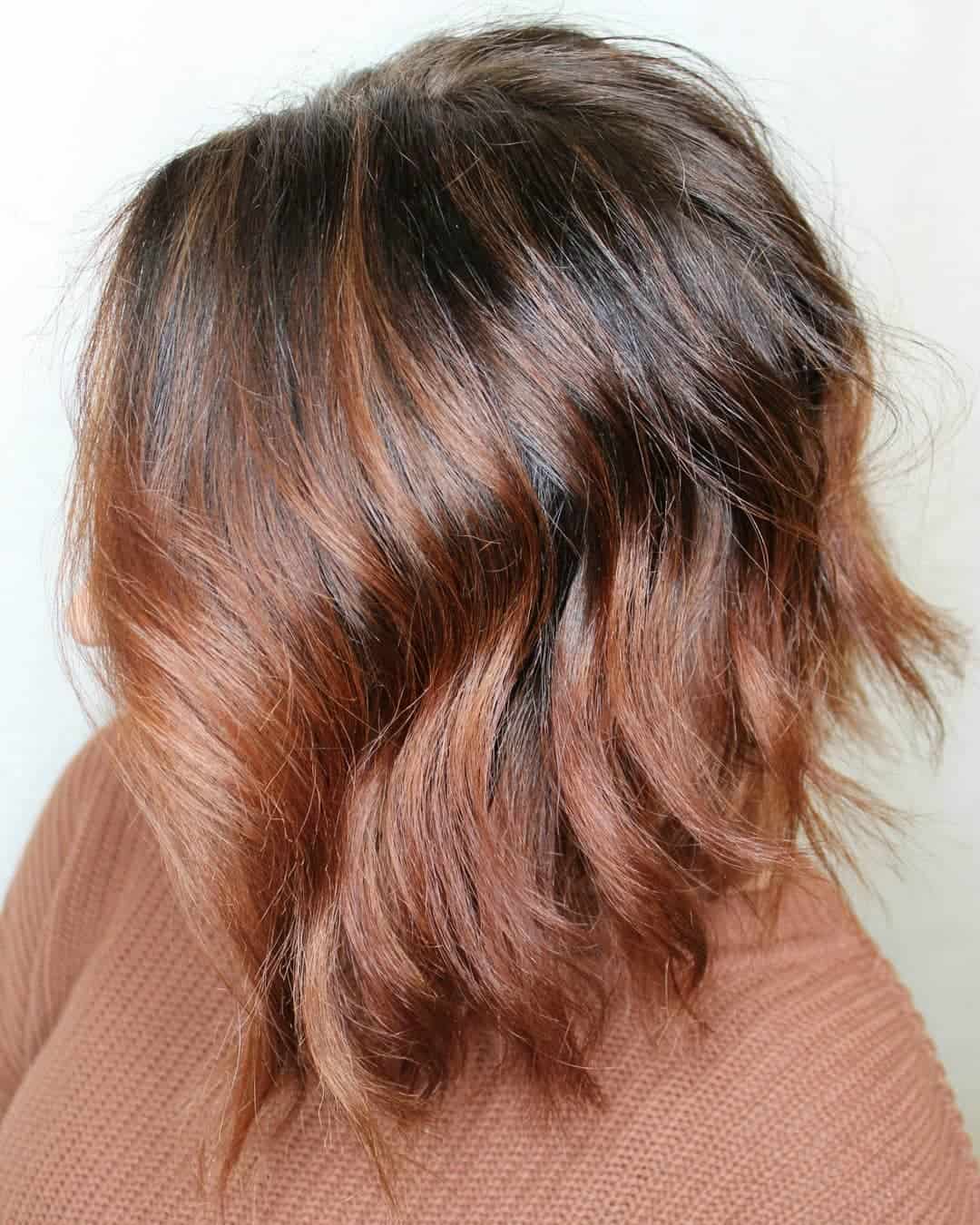 We start off with something a lot of women want to try. Basically, any color on black roots. You can see how the rose is blended with the black, and the result is more natural looking hairstyle.
2. Dark To Light Tourquise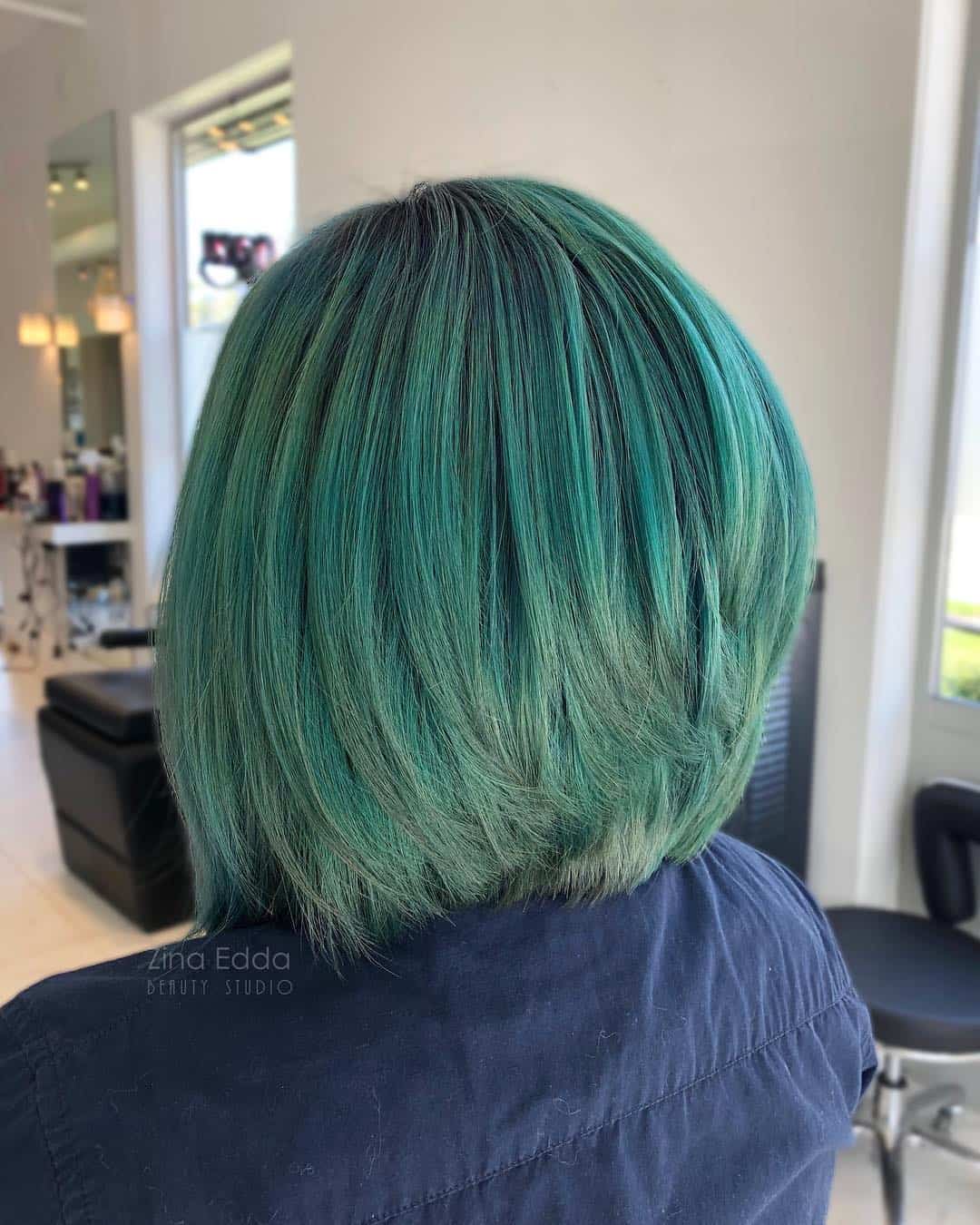 You can use root blending technique for blending hair color with your natural roots color. But you can also use it to mix two different colors. Going from light to dark, or vice versa, is a nice trick for a unique and amazing look.
3. Copper-Gold Sun Kissed Straight Hair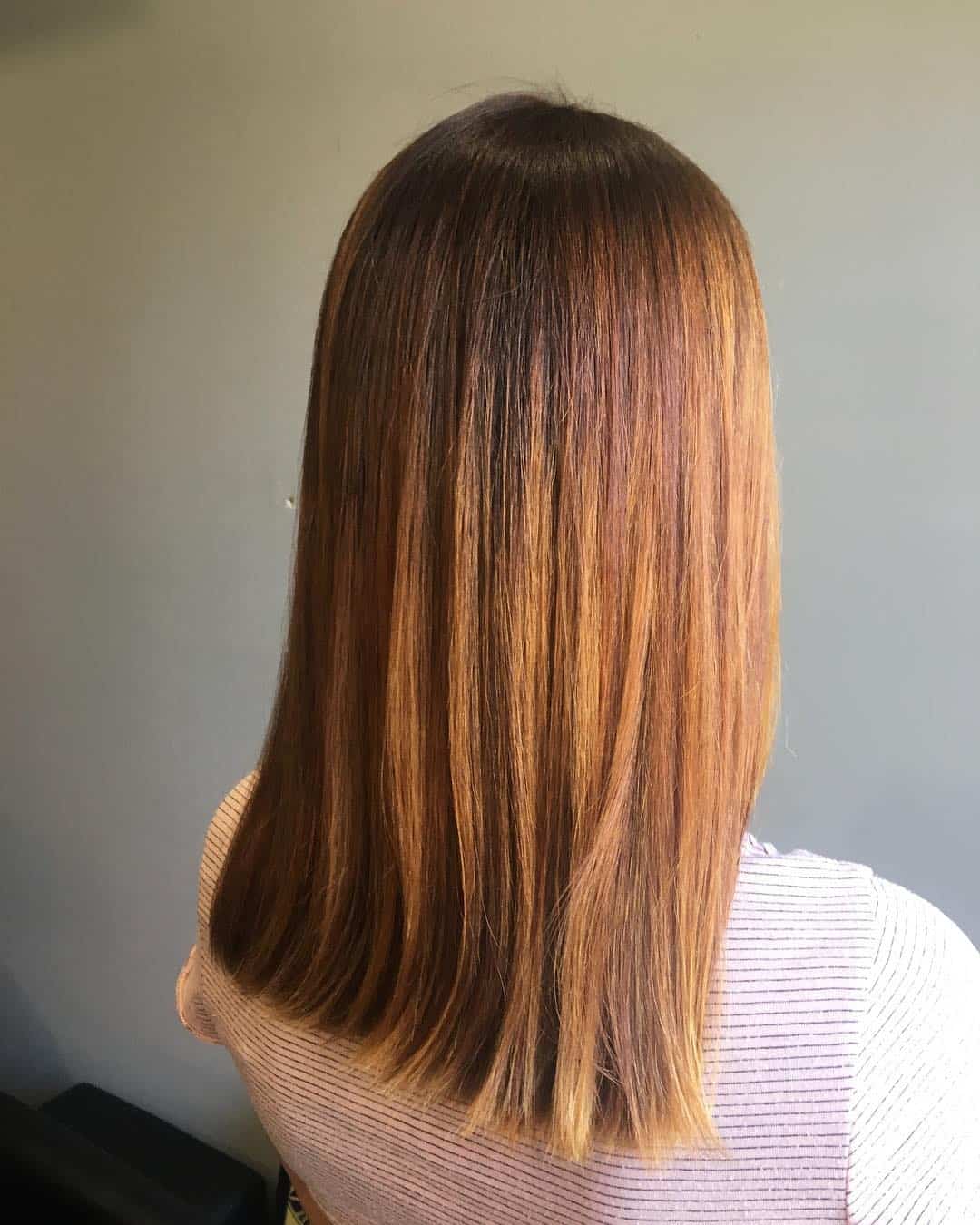 Let's be honest for a moment. When you have brow hair, everything is easier. Brown is a lot more neutral color, and it works with both light and dark shades. And you can easily mix it with everything, and get a natural looking hairstyle.
4. Dark To Light Ginger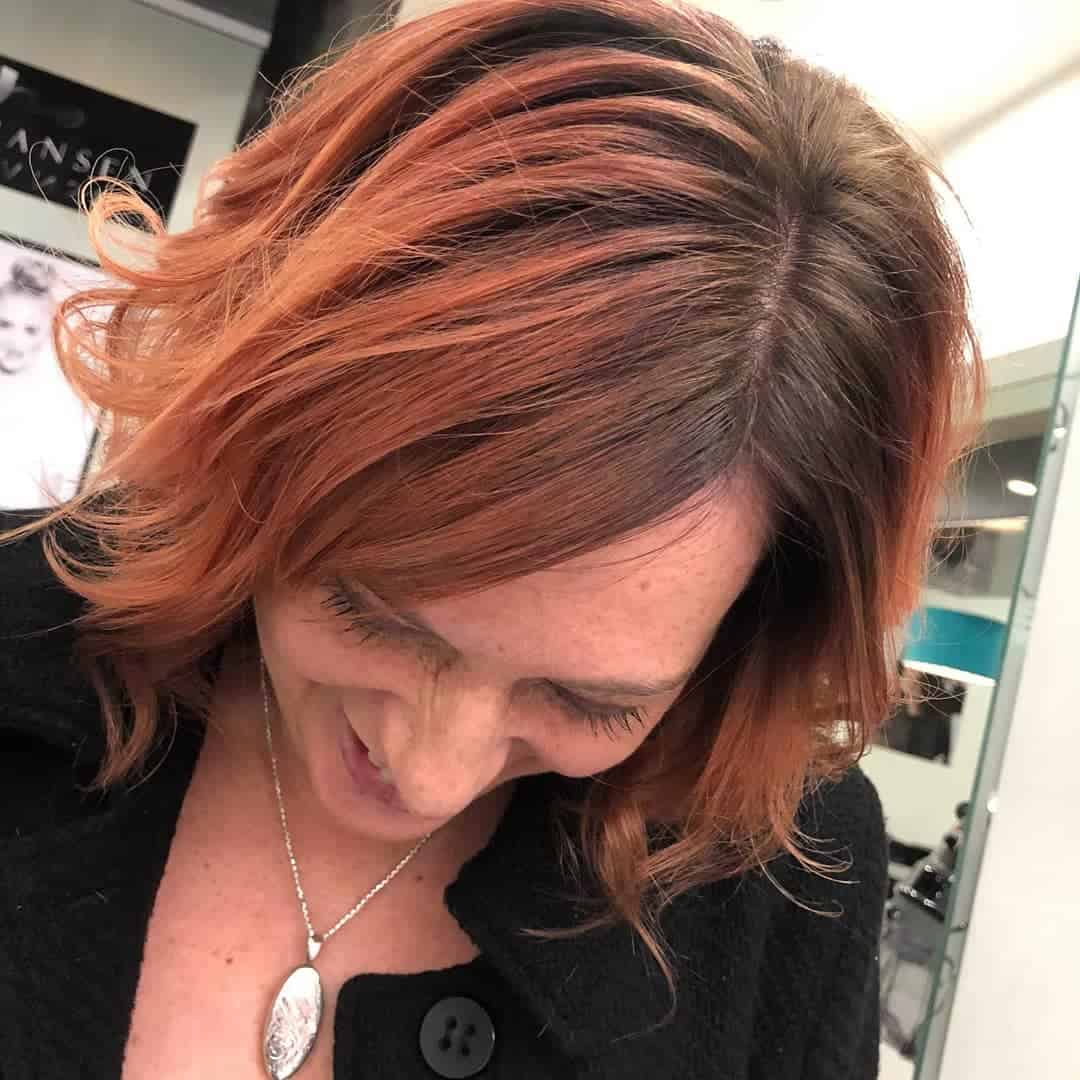 In the past few years, we've seen the ginger trend rising up the ranks. More and more women are going ginger. But if you are afraid of going bold red color, root blending is a great way to get a more subtle and down to earth ginger look.
5. Dark To Dark Honey Shoulder Length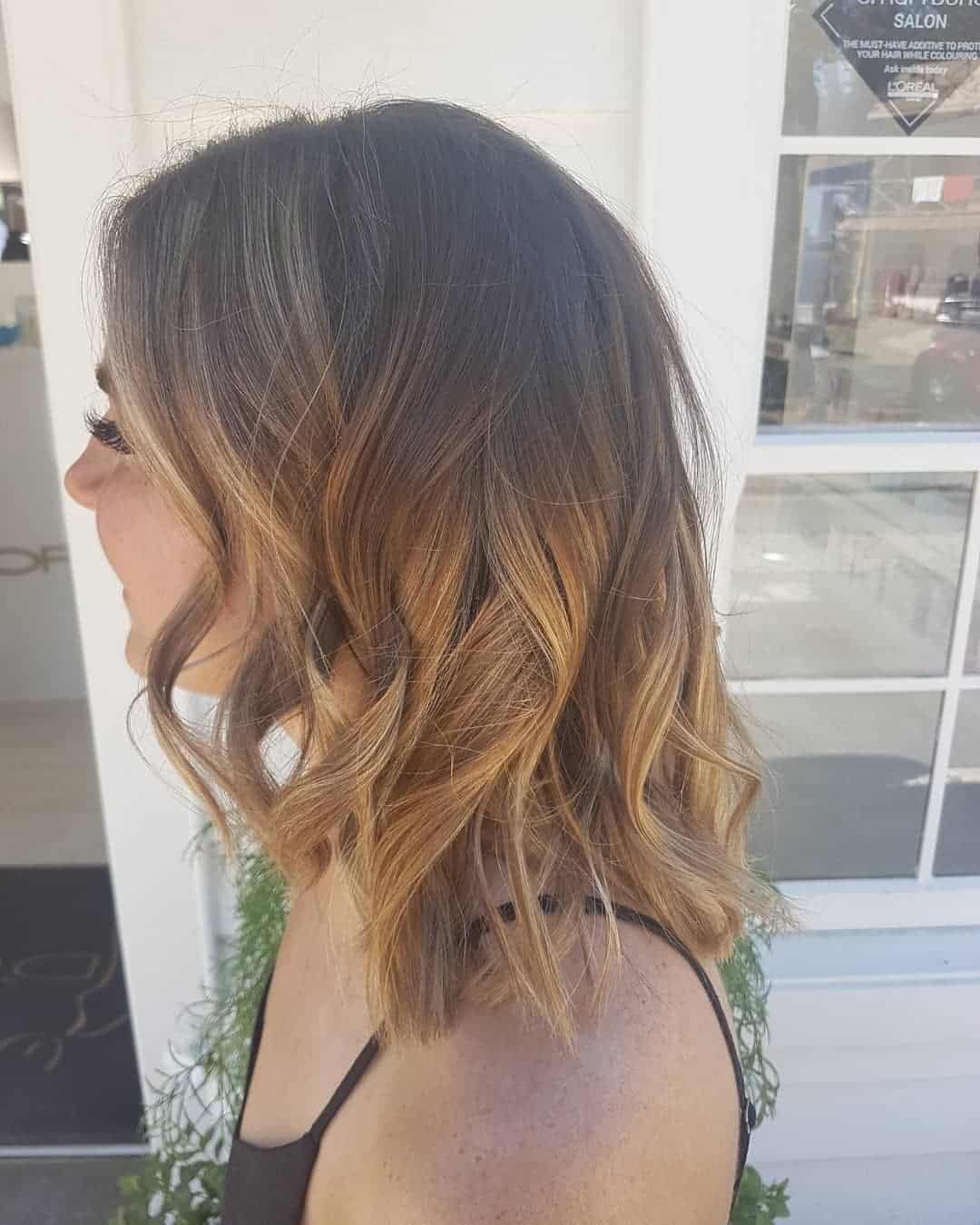 There are different shades of every color. Even honey, one of the more popular blonde colors in the past few years. If you have dark color, trying different shades of honey will help you neutralize your dark colored roots.
6. Black To Red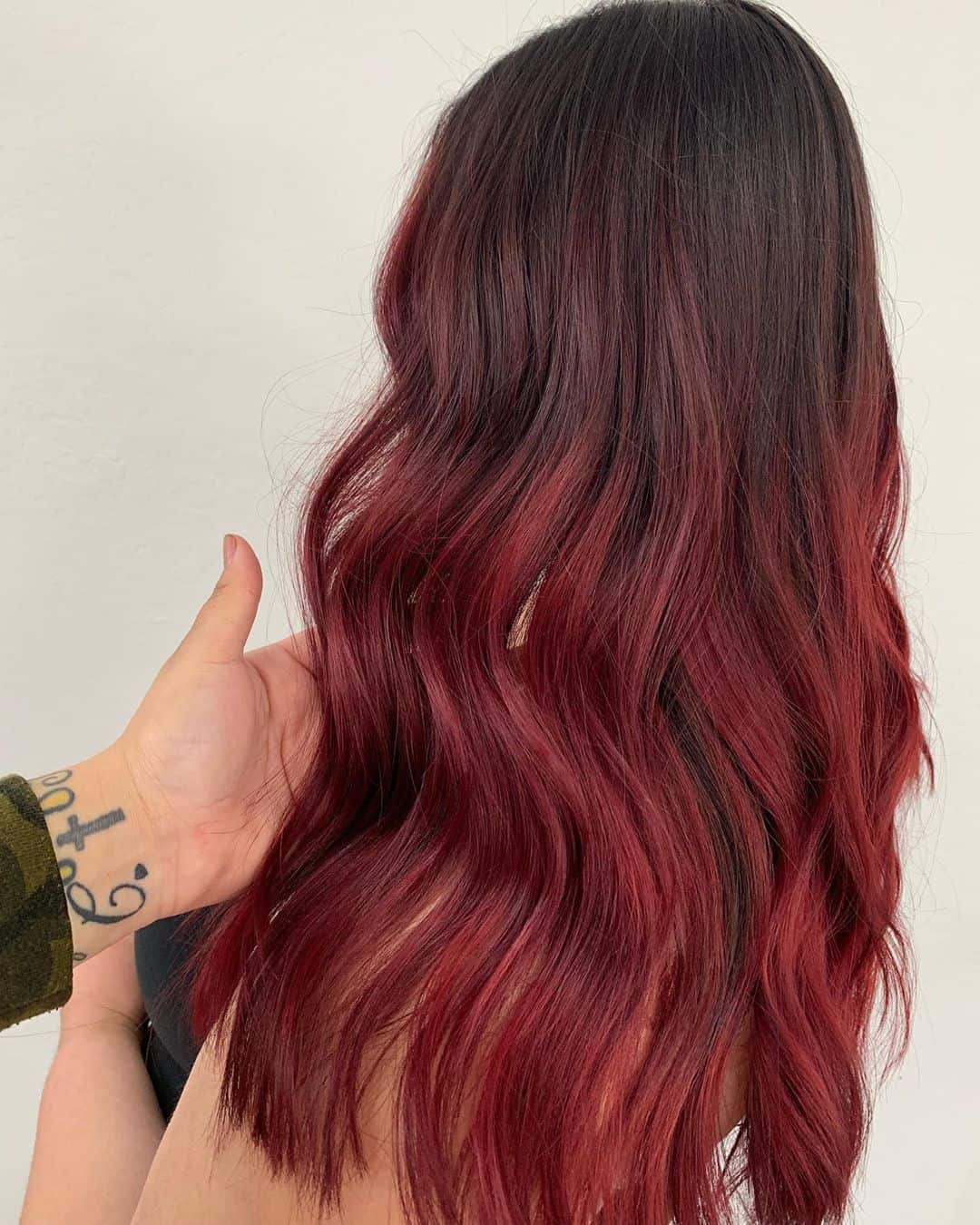 We said previously how root stretching can help you get a more normal red. But if you want to go bold and shiny red, you can achieve that as well. Just notice how well the color goes from one shade to another. It is almost non noticeable.
7. Blended Auburn Brown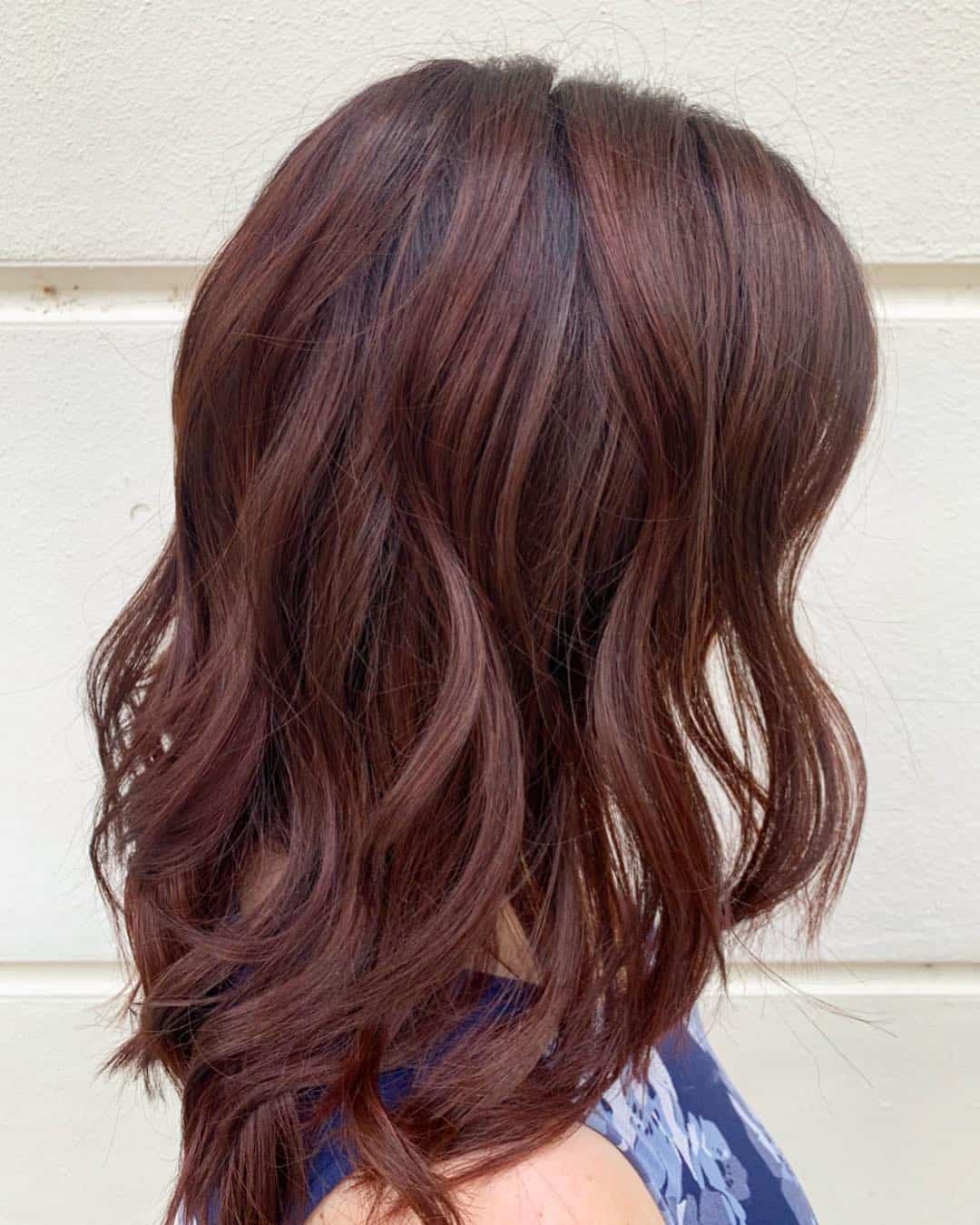 We said previously that brown is one of the most ideal colors in the hair spectrum. And even if you do not mix it with other colors, you can get a playful hairstyle. Here is an example of how just brown color can look vastly differently.
8. Violet And PInk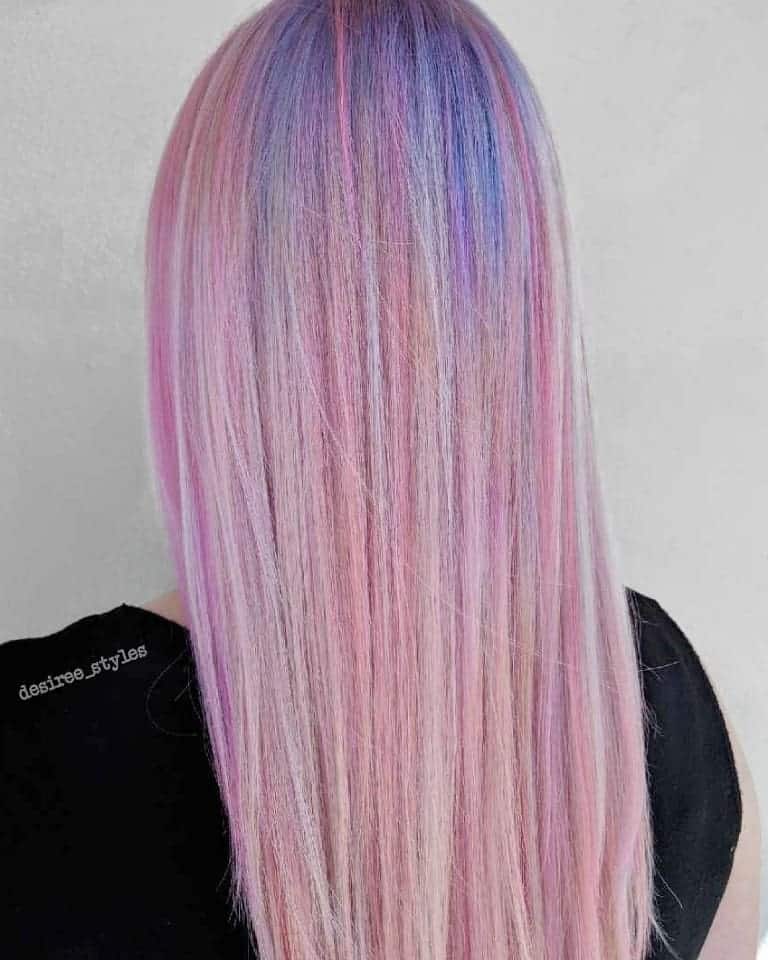 These two colors go hand in hand. One is darker, and the other is lighter. Some might say that violet is the more serious color, while pink is a girly and childish color. But combined, these two deliver a powerful punch that will stand out of the crowd.
9. Dark Ash To Platinum With Lavander Touches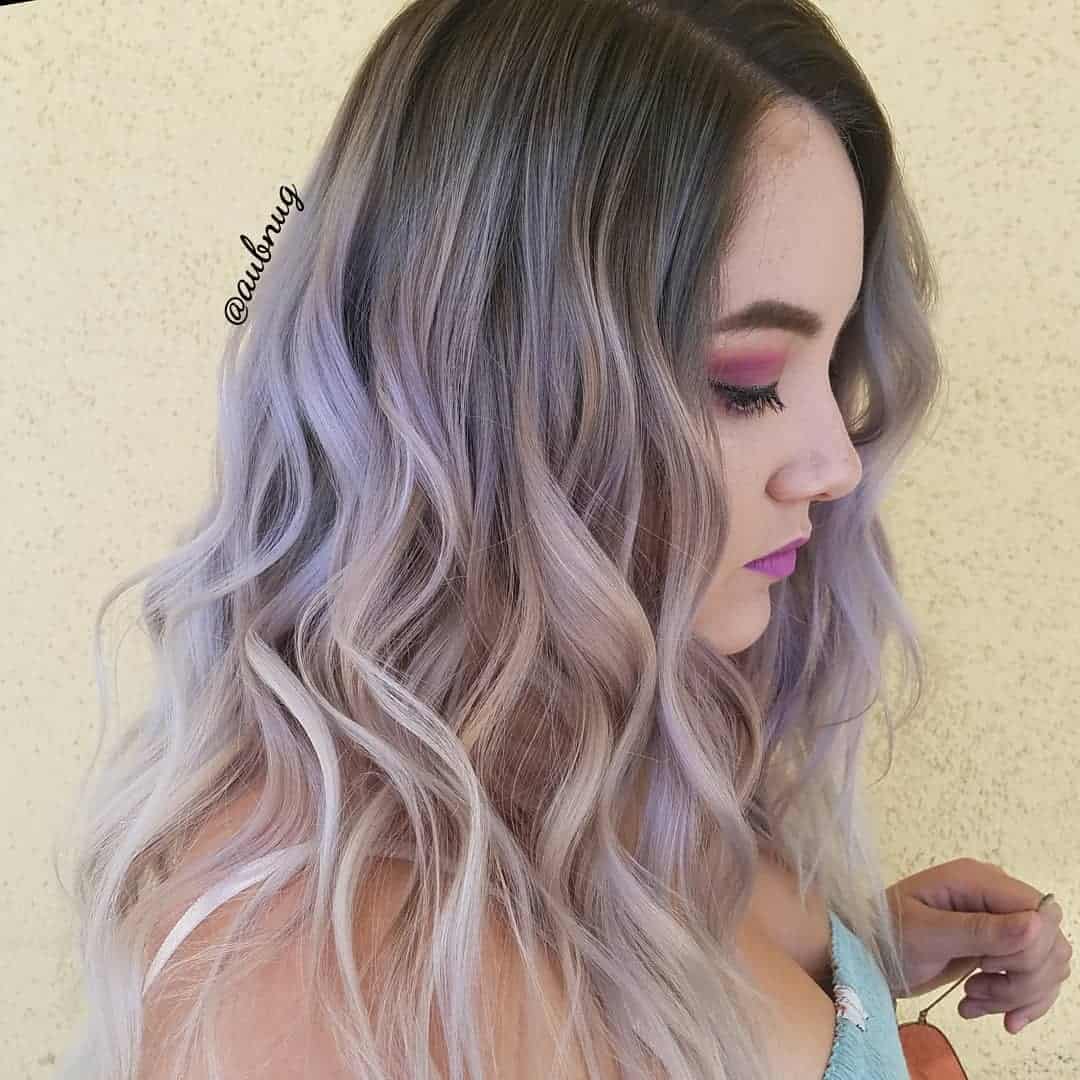 Ash blonde is one of the latest trends when it comes to dyeing your hair blonde. But every woman that has tried it, will tell you it is hard to achieve if you have dark color. The root blending technique allows you to get there step by step. And when you get there, it will look much more natural.
10. Beige To Ashy Blonde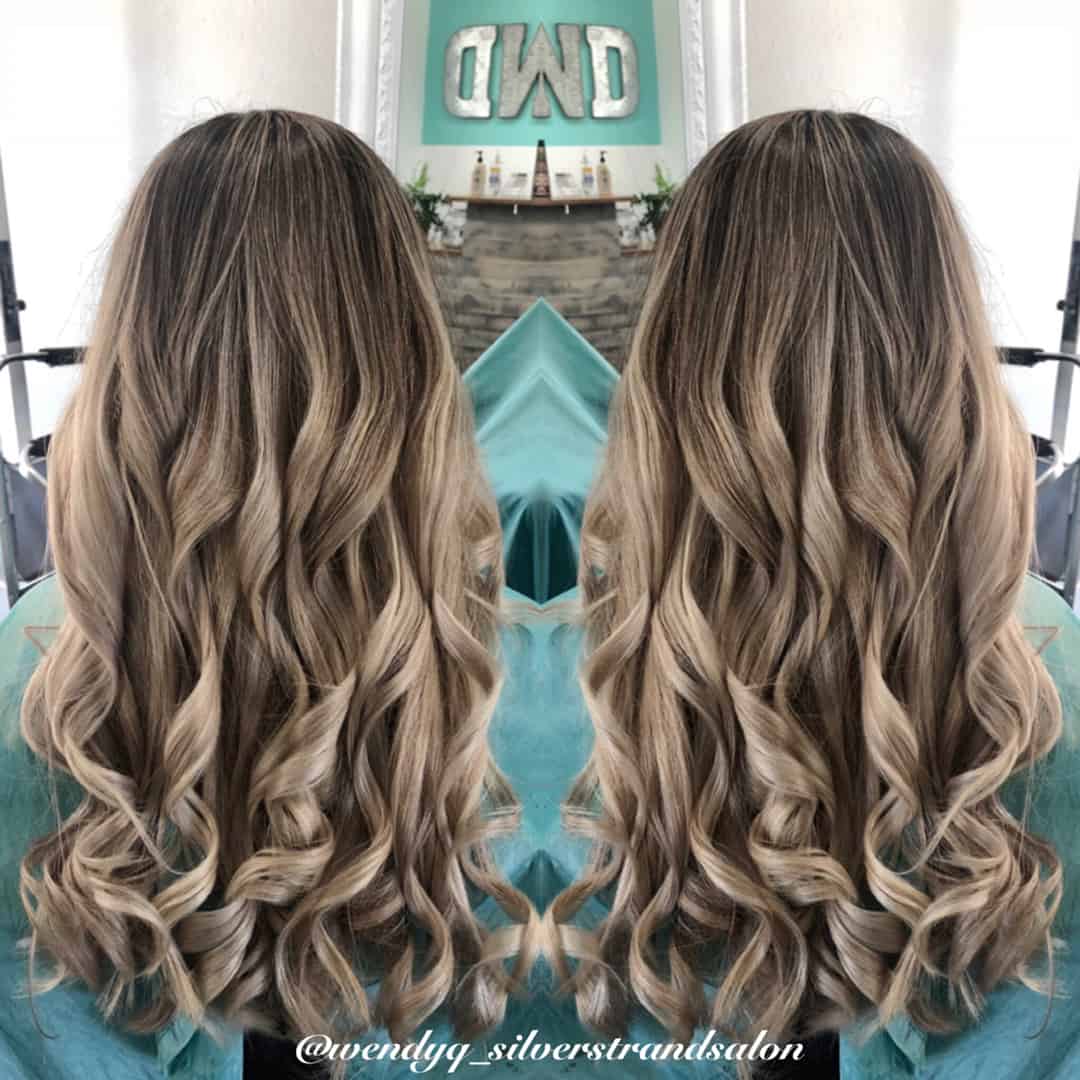 Another ash blonde example, and again, you have dark color that gradually goes light. Some might mistake the root blending technique with balayage. But it is completely different technique. There are, however, some similarities in a way your color looks more natural.
11. Mermaid Bluish To Purple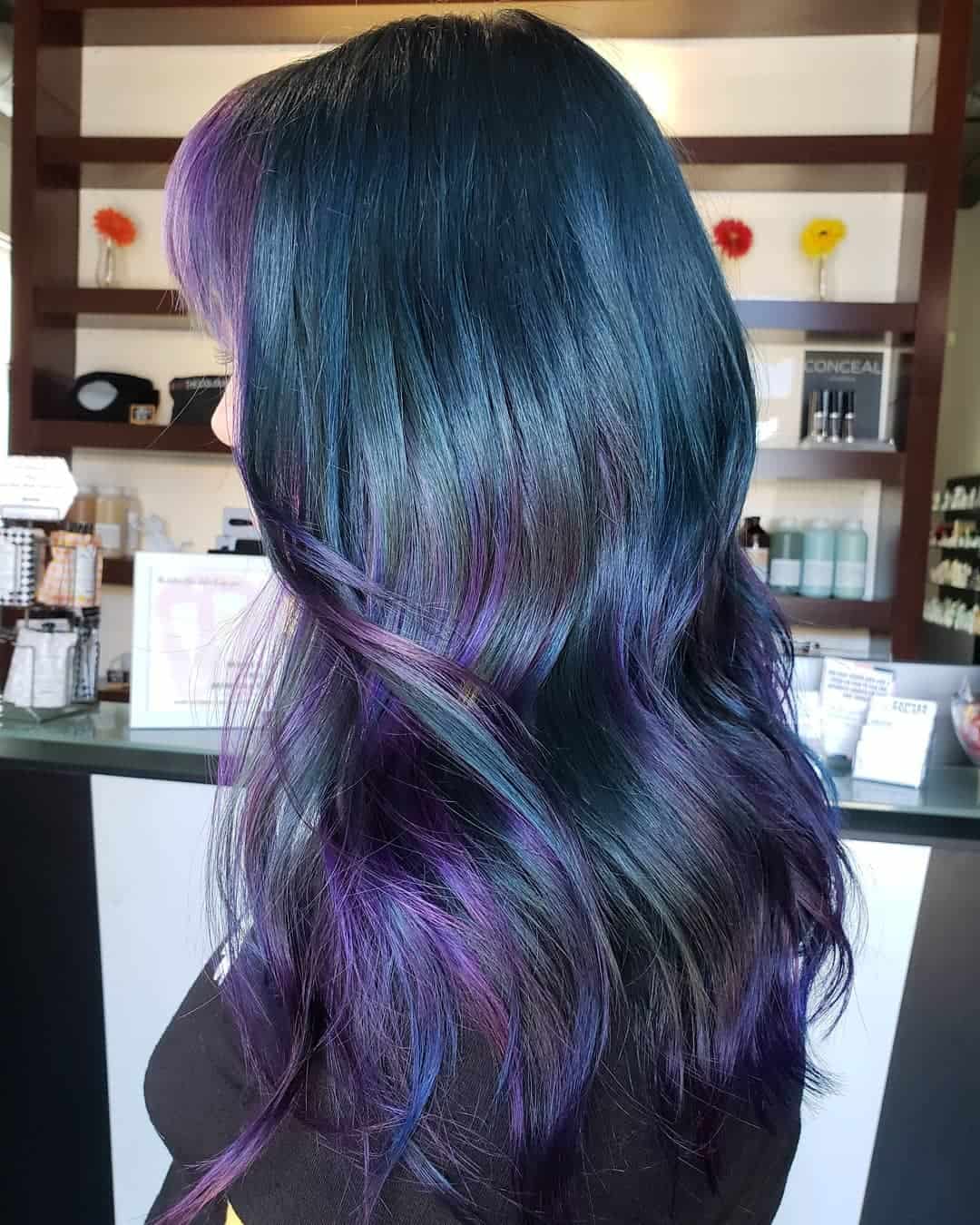 You have to applaud a woman that manages to combine two colors that pop. Neon colors are another trend worth trying, and this woman manages to combine two of them. It doesn't hurt that she has black base.
12. Warm Fall Blonde Tones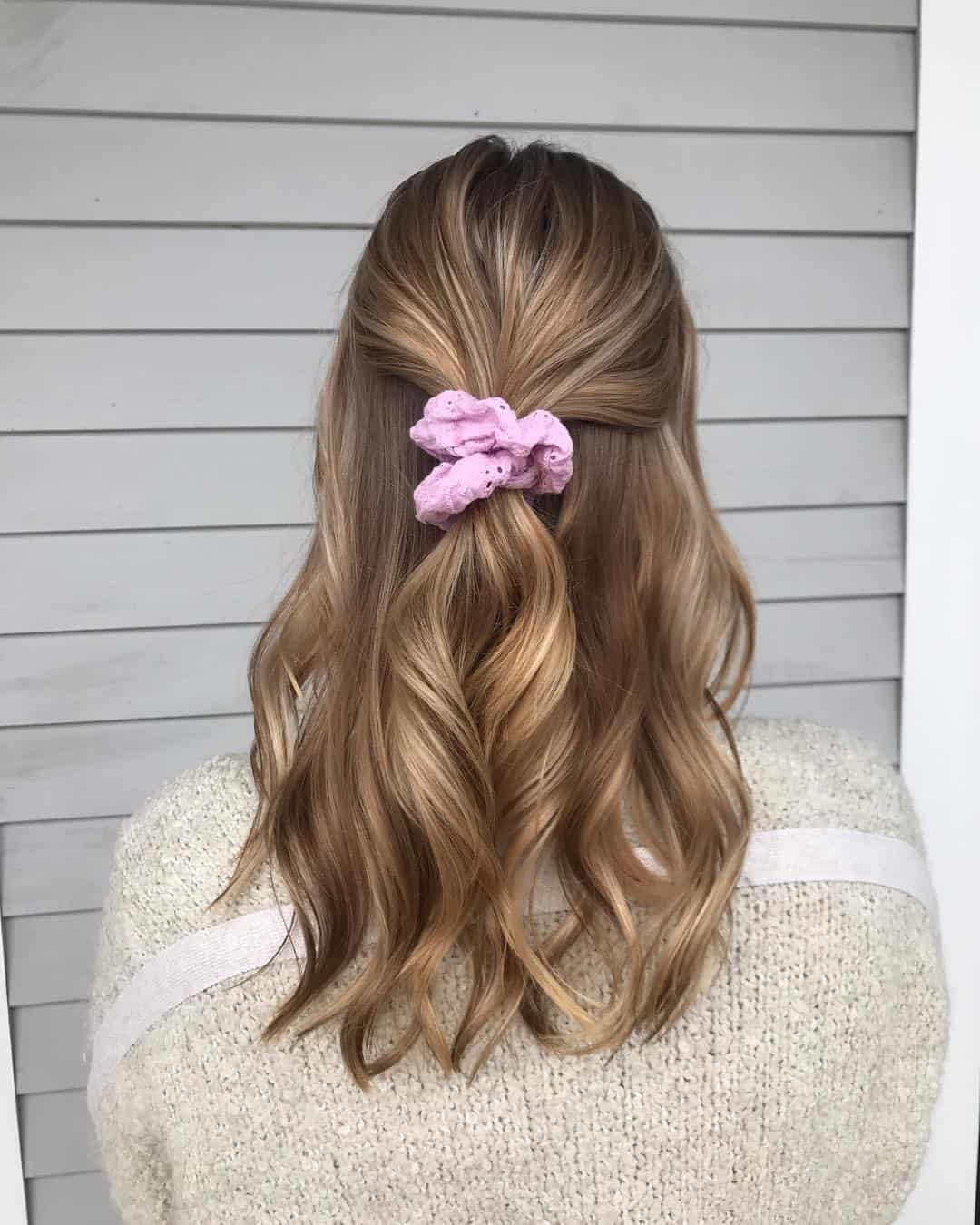 This is a perfect example how root blending technique helps woman with brown color go blonde. There are basically no dark roots. And that is something amazing.
13. Brunette With Light Brown Highlights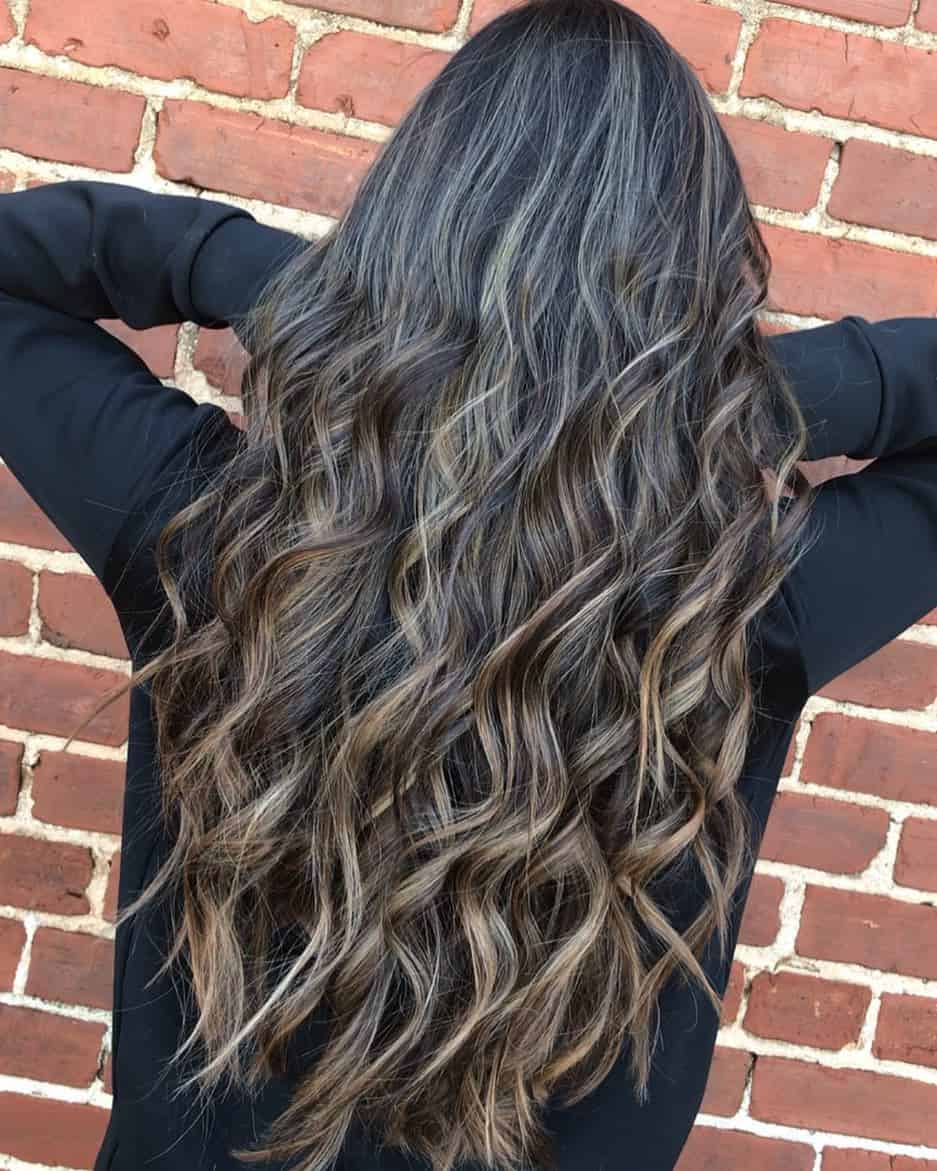 Playful, fun, and unique, this hairstyle is perfect for the summer vibes. Very close to the beach blonde waves. The main difference is your roots do not pop that much.
14. Black To Vibrant Red
We had black to red by now. But this is definitely the most bold of them. Vibrant red is a color few women can pull it off. You have to be extremely confident in your looks. Once you pull off vibrant red, you never go back, as it gives you a stunning appearance.
15. Black To Rich Purple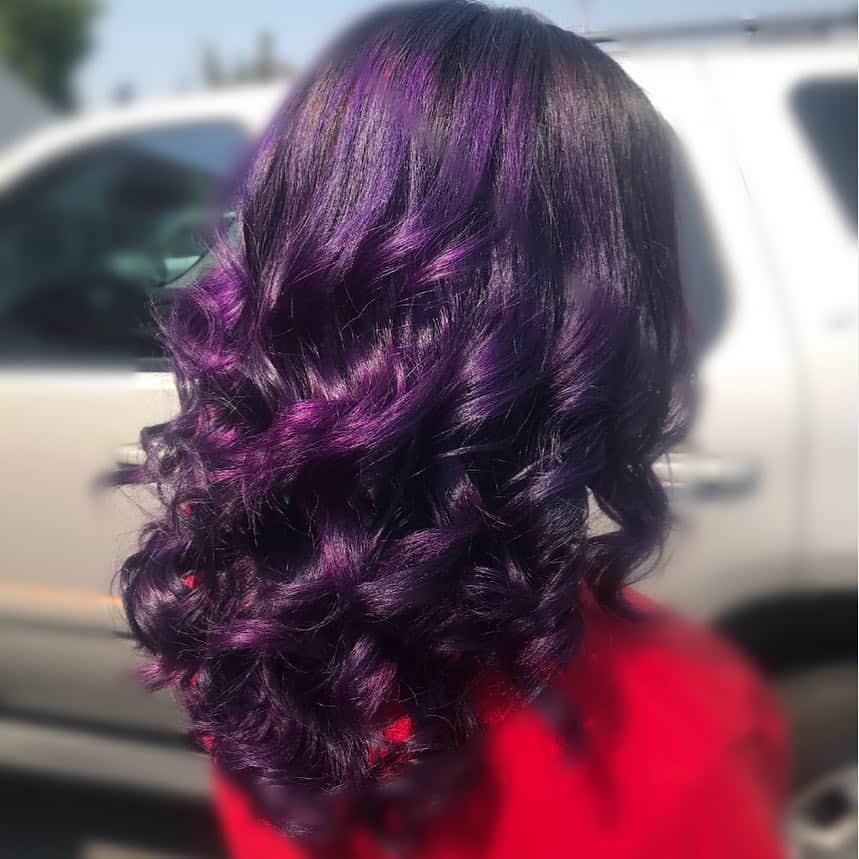 Purple is in the same category as red. It is a color few can pull it off. Unlike red, it doesn't give you as sexy look. However, what you get is an elegant and graceful appearance. Violet is considered color of royals, so go and have your fun.
16. Ash Blonde To Icy Baby Pink Bob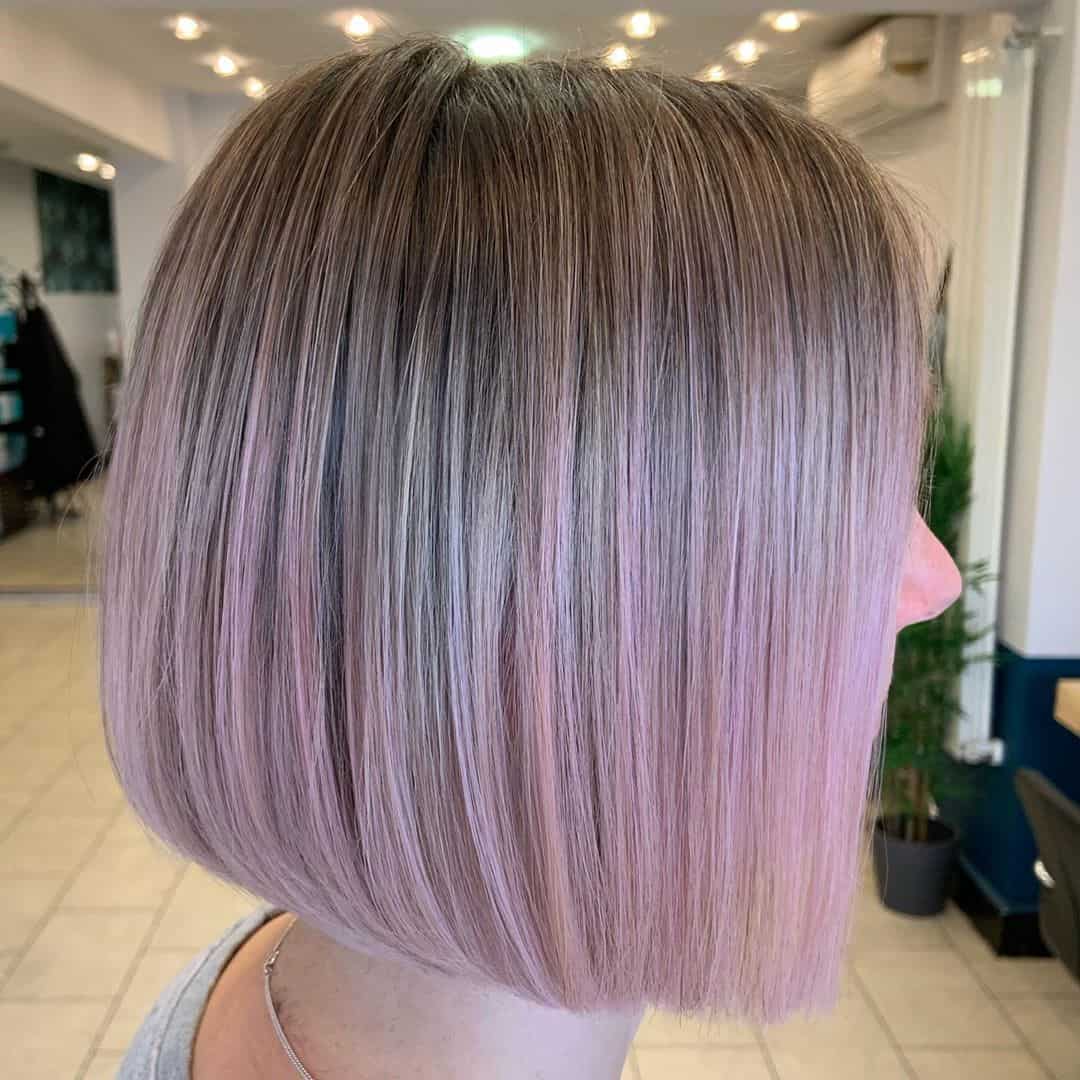 Blonde and pink are two colors that are feminine, romantic, and sensual. When combined, they give you an appearance of a baby doll. If that is something you want, you cannot go wrong with this combination.
17. Light Grey To Snow White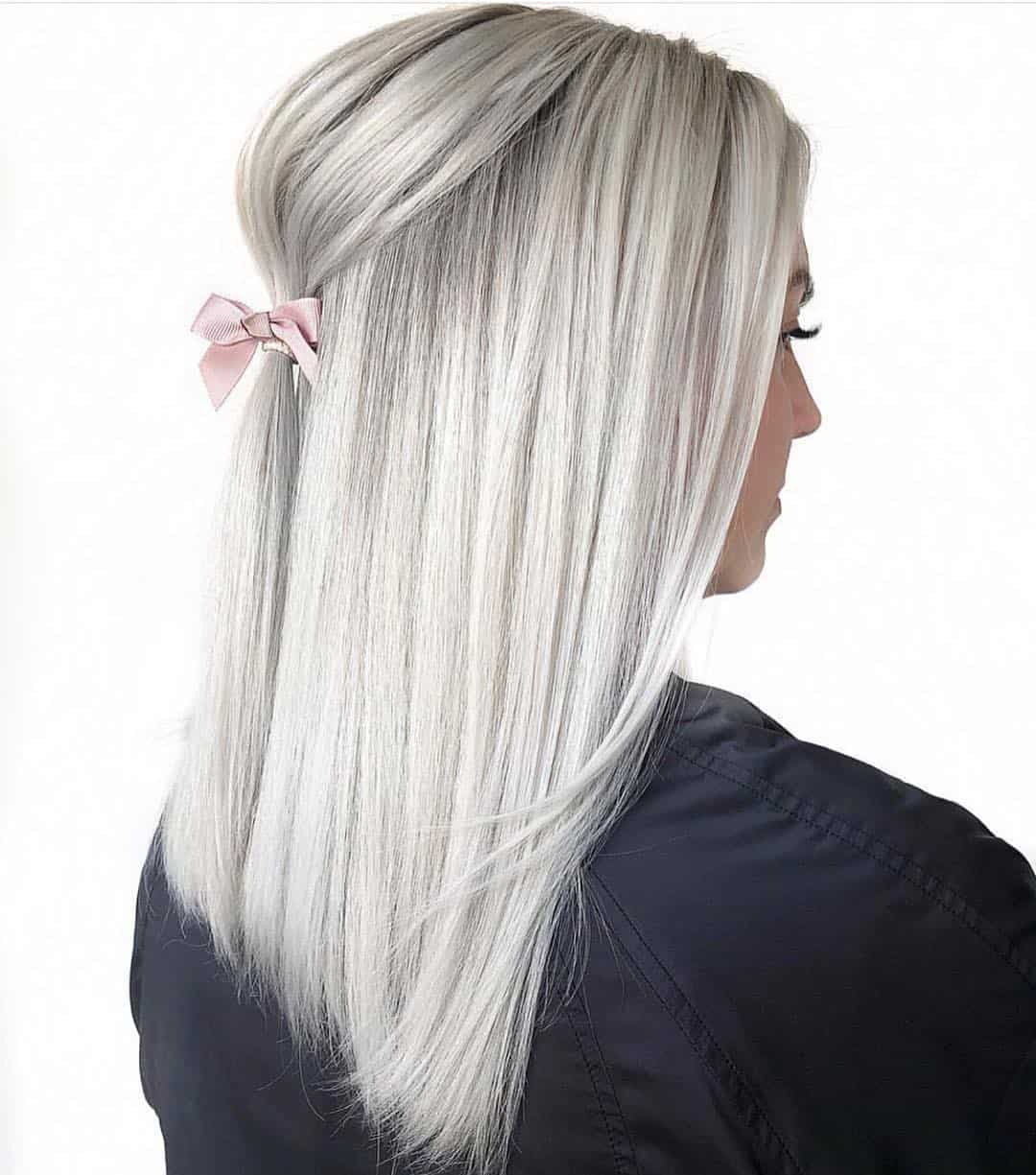 Grey color is another trend that has been rising up lately. Women are embracing grey color, trying to show it is not just a color of old ladies. And we couldn't be happier. Now, you can take your grey color to the next level thanks to the blended roots technique.
18. Dark Rose Gold With Violet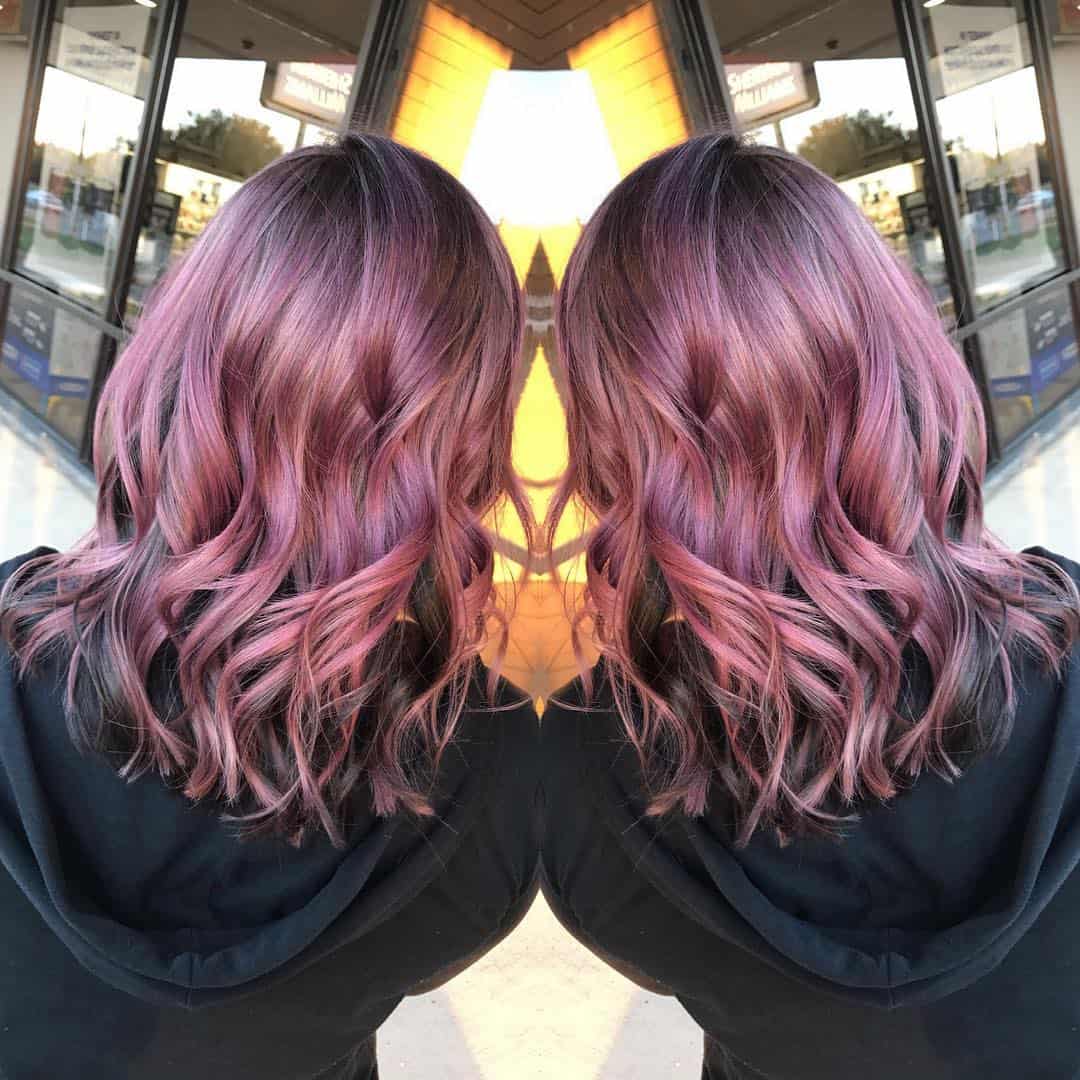 We had a couple of examples of rose and violet color. These two match perfectly. And you can get different result depending on your preference. If you want more luxury and style, let violet be the dominant color. If you are more into girly appearance, let rose be the dominant color.
19. Dimensional Blonde And Red Hues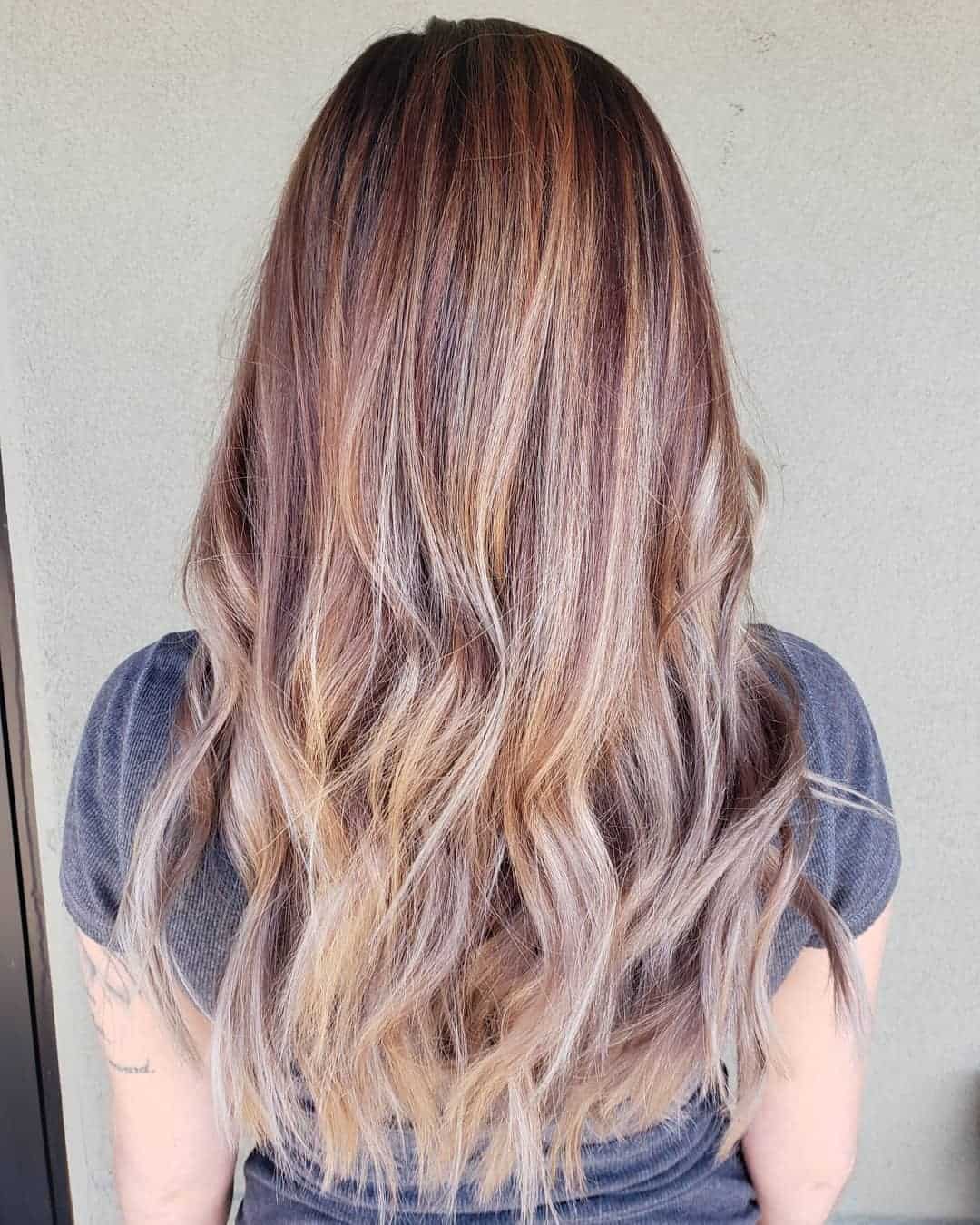 It is hard to imagine blonde and red color working together. But it is possible. That is, unless you go vivid red. Burgundy and other richer and darker red tones work perfectly with blonde. Much better than black, for sure.
20. Black To Caramel Highlights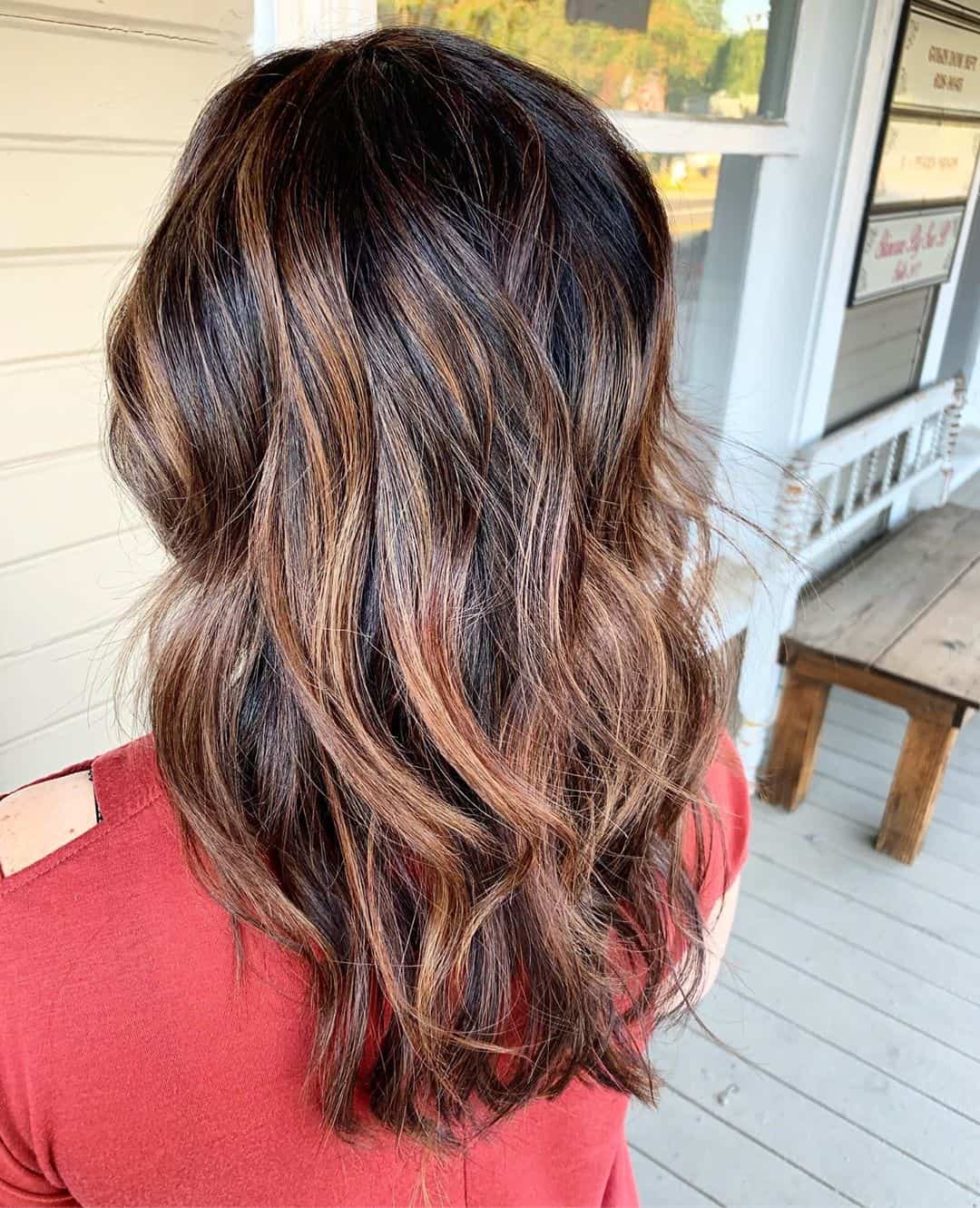 This hairstyle is a common as they come. We can safely say it is one of the first hairstyles women try when they want to give a touch of color to their black hair. Simple, easy to get, and definitely not something that will pop.
21. Holographic Blue Black Blend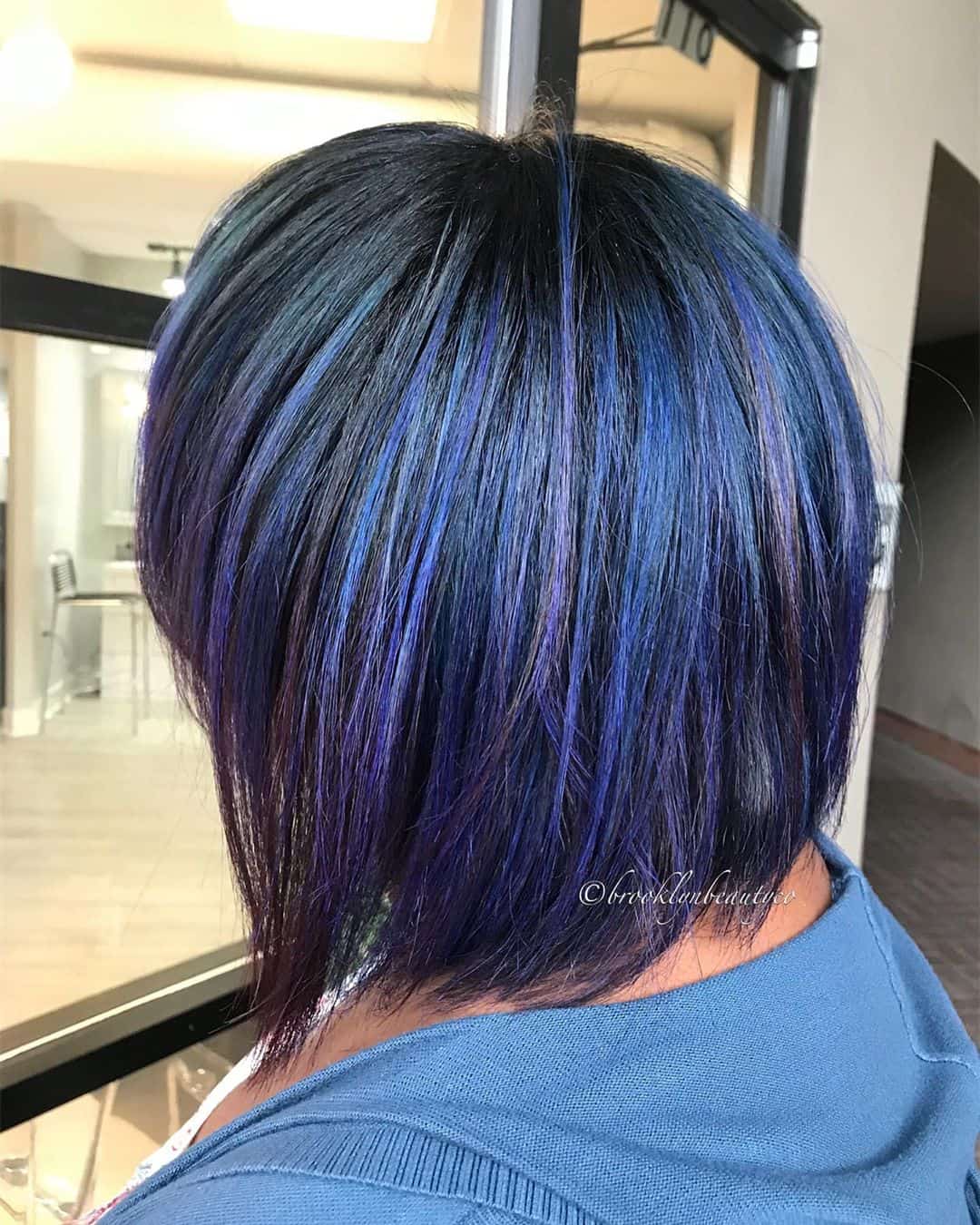 One trend in hair coloring that is popular lately is holographic colors. To be fair, in everything else, not just in hair coloring. The beauty of holographic colors is that they are unique, and they provide something specific to your look.
22. Natural Blonde Blend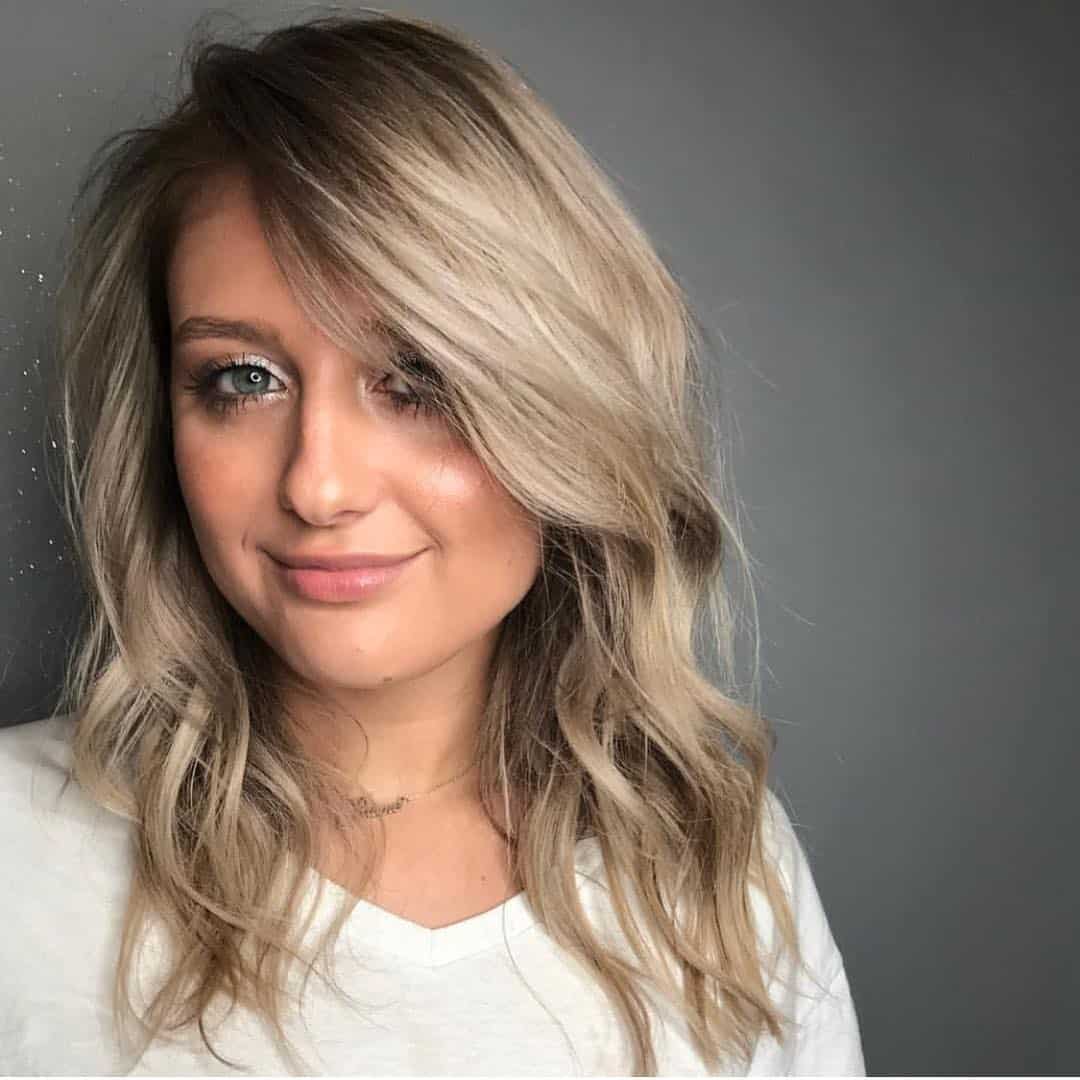 Even if you are naturally blonde, you can always add a touch of your style to your hair. Ladies with blonde color can experiment with a lot of options, including different blonde shades.
23. Multicolored Blonde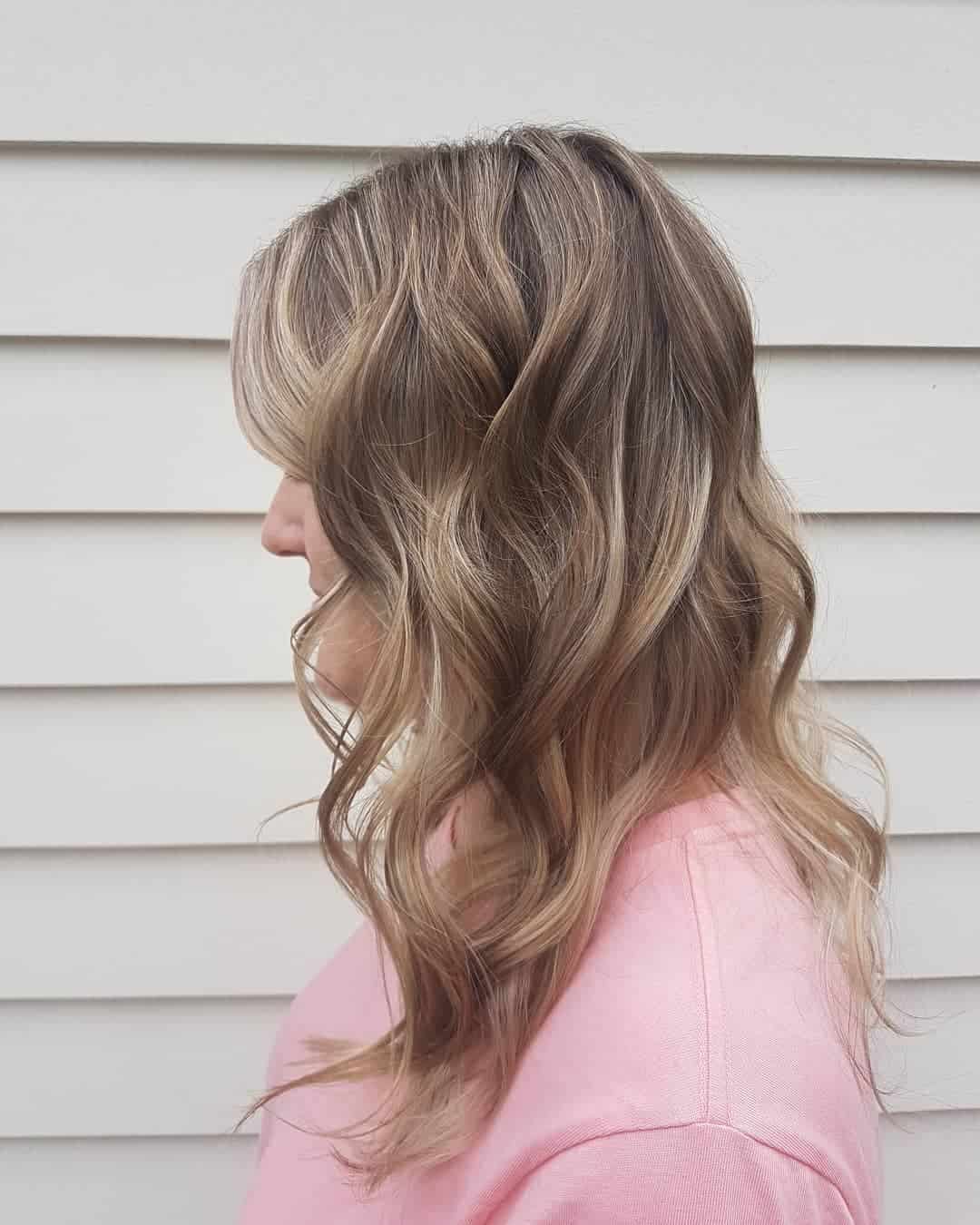 There are just too many shades of blonde. From light, to dark blonde, and with some caramel and honey blonde highlights in between. With so many options to choose, how can one opt for just one? If you cannot chose one, get more. It is as simple as that.
24. Light Brown Baby Blue Swirls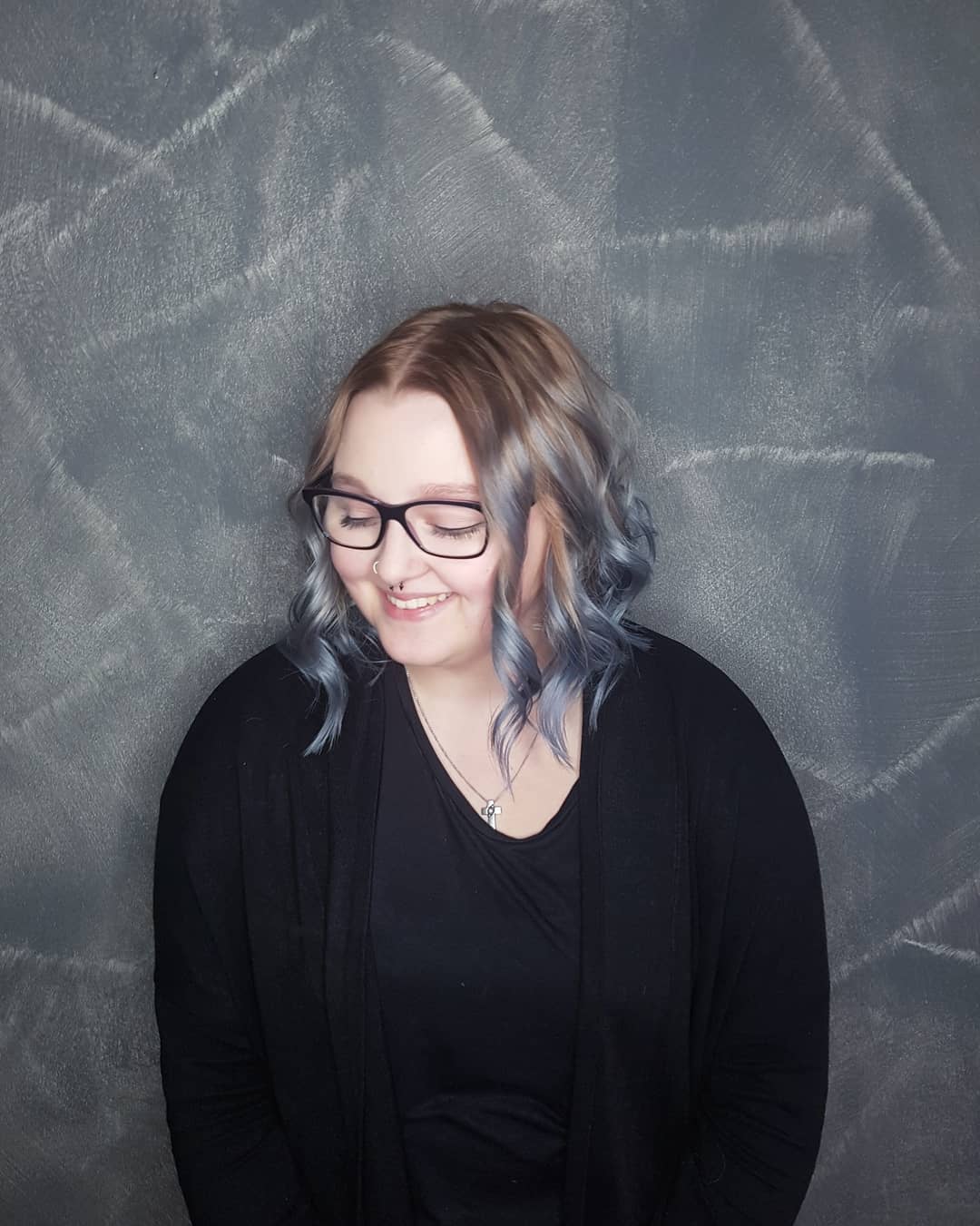 Baby blue will give your look a more down to earth appearance. Unique, yet somehow childish and youthful looking. Definitely something worth trying.
25. Dark Brown To Blonde Highlights On Short Waves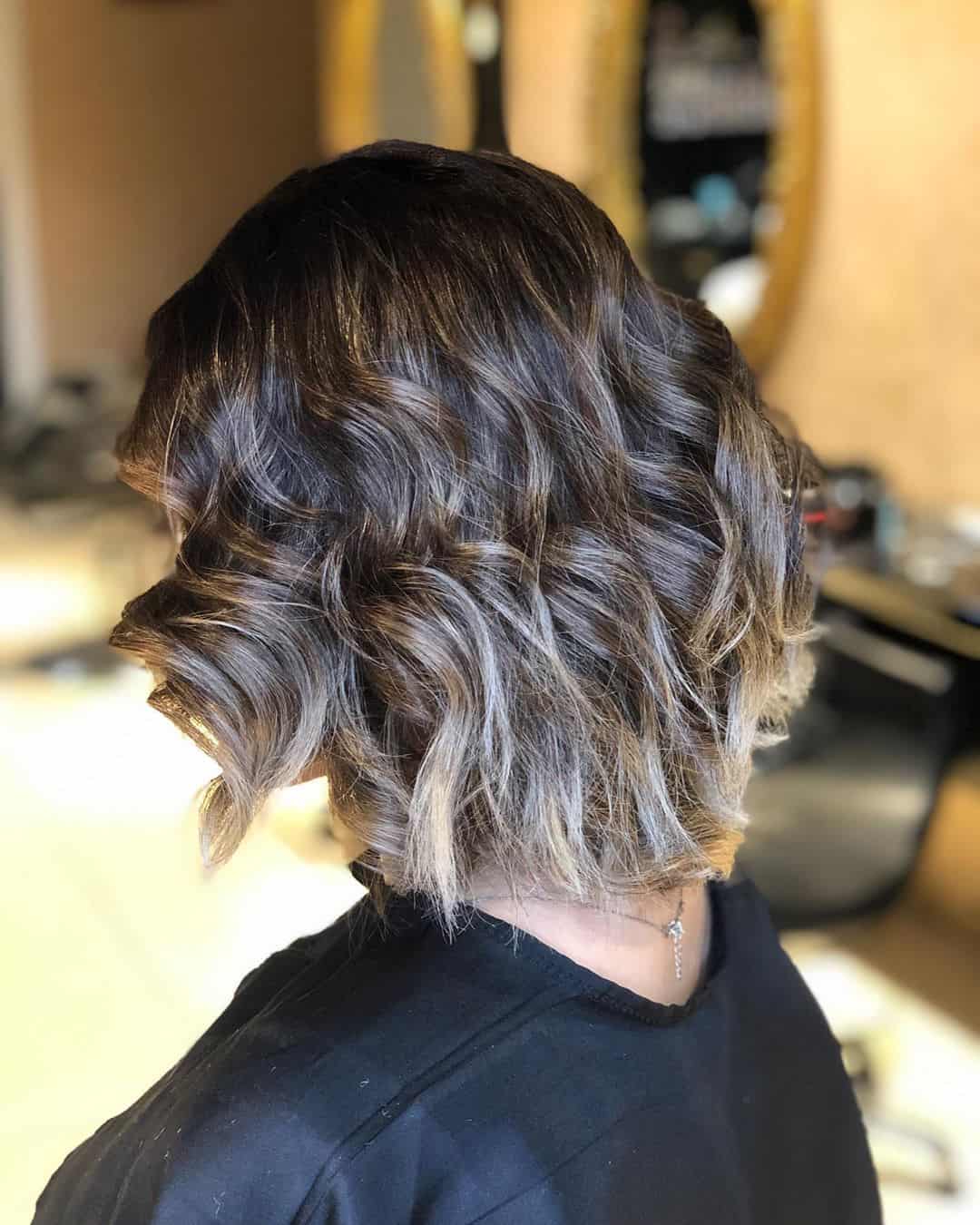 A lot of people think they have to have long hair to get highlights. Or hair color. Wrong! You can dye your hair and try the root blending technique on any hair length.
26. Icy Gray To Warm Blonde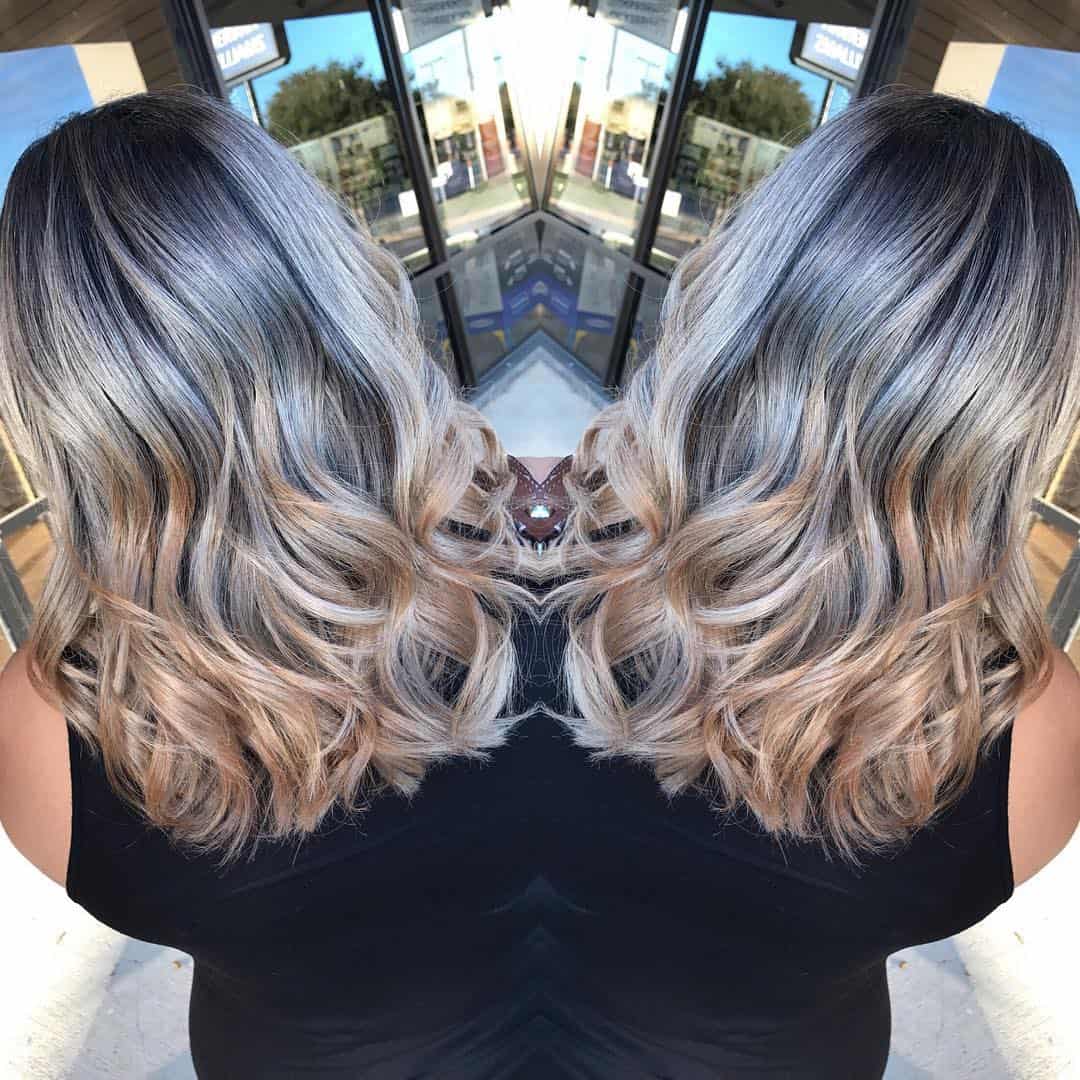 Being that most women go for blonde when they think of hair coloring, it is only natural we finish off with a blonde look. We hope you found something you want to try. If not, feel free to share your ideas with us in the comments section.