Some people would argue that wearing one hairstyle for a long time is boring, but they have never seen individual braids. They are hip, cool, and stylish, and stand out no matter the case.
With that in mind, the best way to make individual braids stand is to color them in a striking nuance.
Individual braids can be short, long, or medium in length, and last for a few months. This protective hairstyle has been the go-to move for African American women for many years. But now, they enter the mainstream culture, and can be worn by anyone.
1. Half Black Half Blue Boxed Individual Braids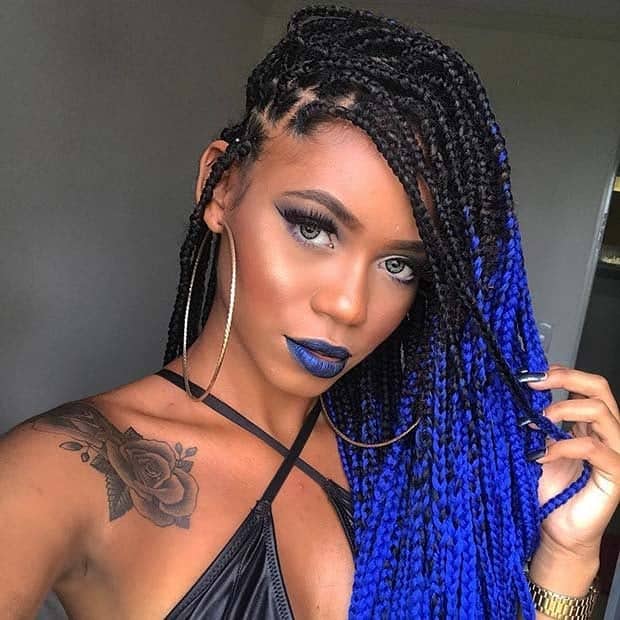 As mentioned in the beginning, the best way to make your individual braids stand out is by coloring them. And with that in mind, only few colors are better than this royal blue. The 50/50 combo works perfectly here.
2. Top Bun Of Goddess Locks With Loose End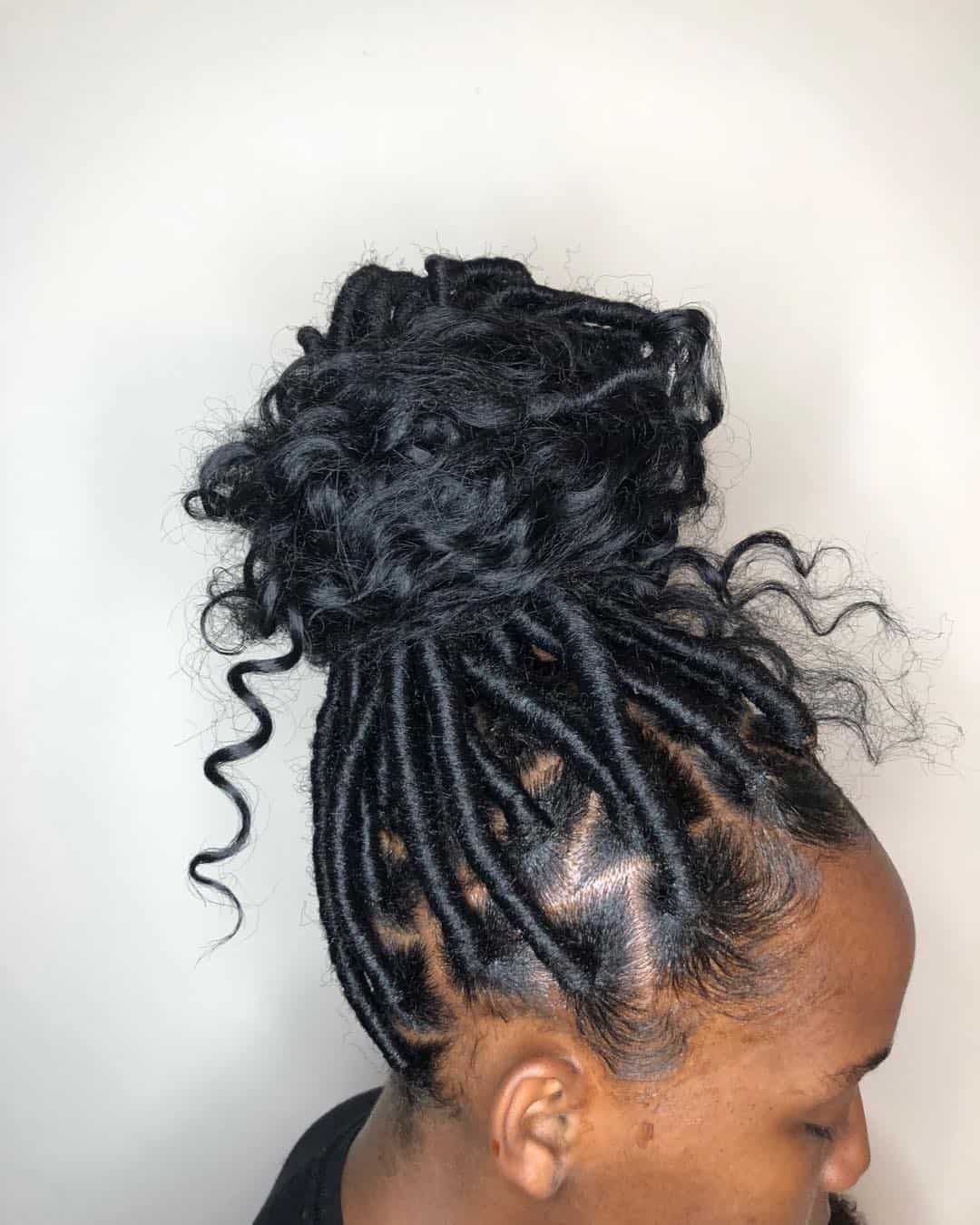 Once you get individual braids, you can play however you like with them. Some women prefer to let them loose, while others prefer to gather their hair. And with so much volume and texture, making a bun is easy and seamless.
3. Sectioned Spider Individual Braids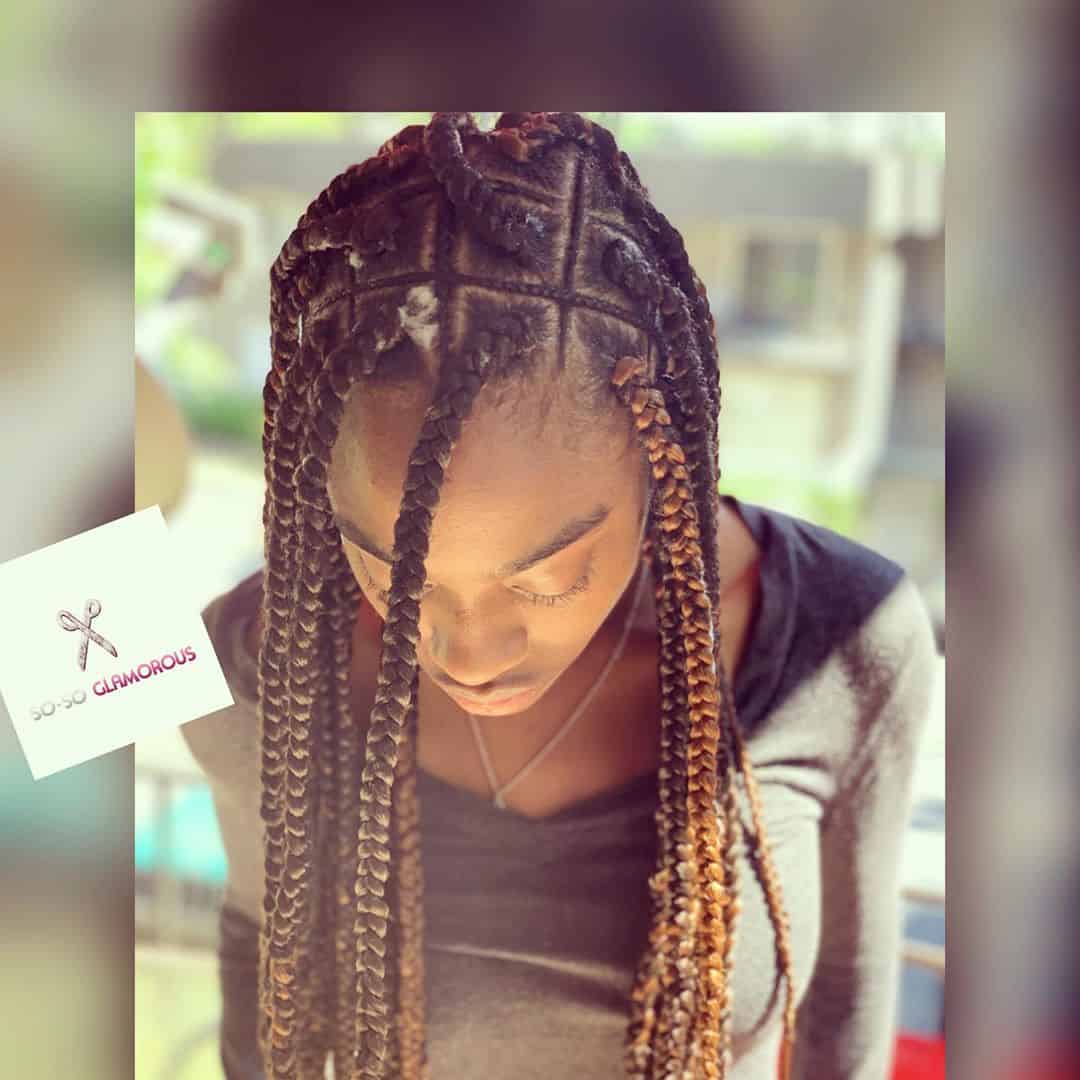 Braids give you so much more options to be unique. Of course, if you have the time to invest and you are willing to make an effort. Sectioning your hair will result in amazing look, but you might need help from a friend.
4. Red Half-Up Individual Braids In Top Pigtails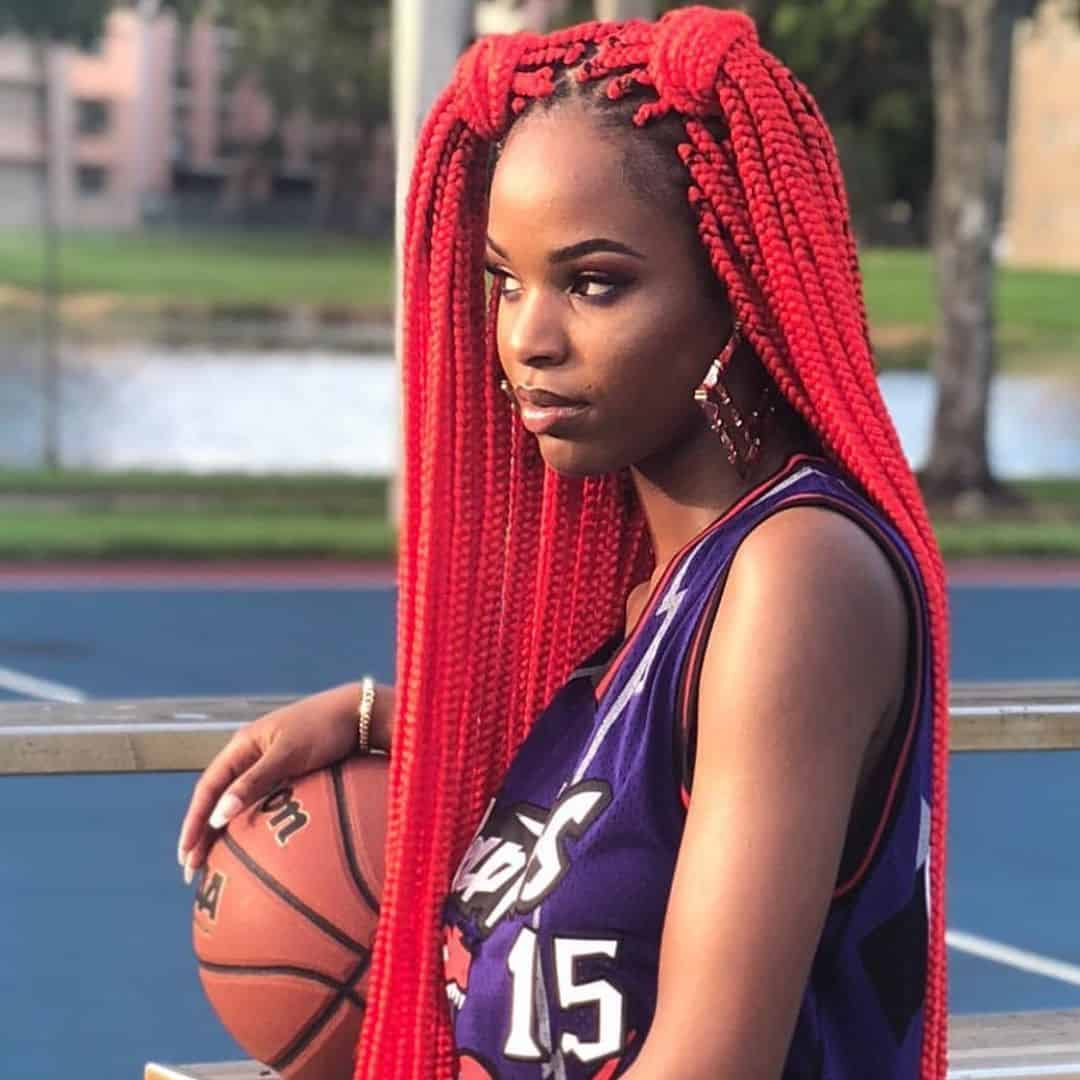 Pigtails are probably one of the most widely worn hairstyle when it comes to braids. Yes, a lot of women think of the French and Dutch braid when they think of braids. But pigtails are oldie but goldie, and they are here to stay. Make your stand out with some bold and vivid red color.
5. Single Crochet Goddess Locks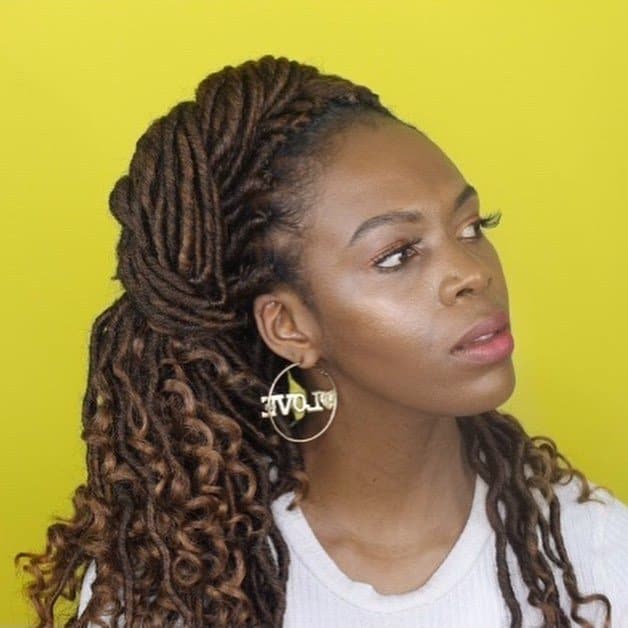 Braids are probably the simplest way to get an elegant hairstyle. Do you want to look like a Goddess? Here are some braids that can help you achieve your dream.
6. Chunky Individual Braids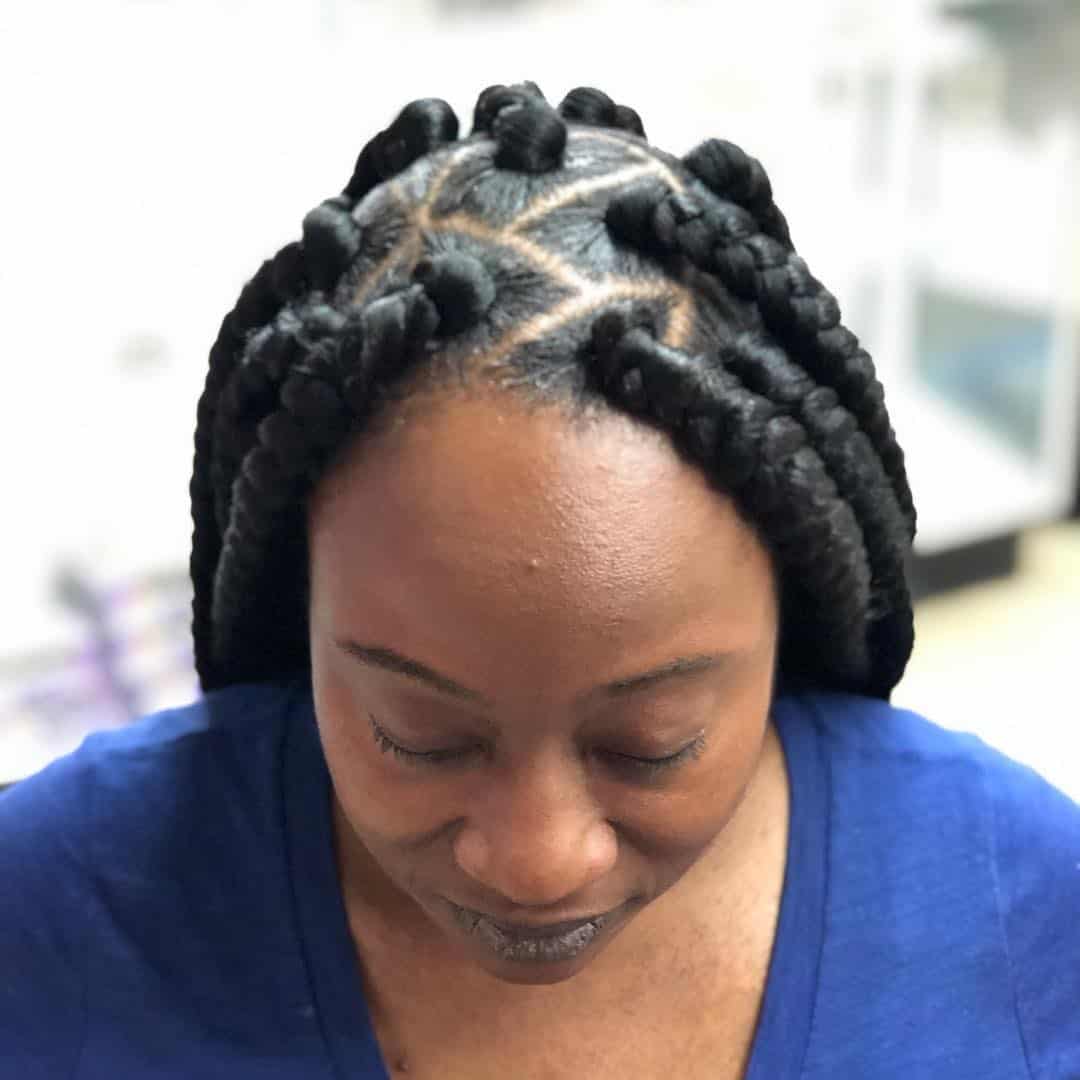 For those of you that want to add texture to your braids, make them chunkier. Big and voluminous, they will definitely stand out. Just be careful, they might make you look fatter as well.
7. Copper Highlighted Individual Braids In Half-Up Top Fishtail Braid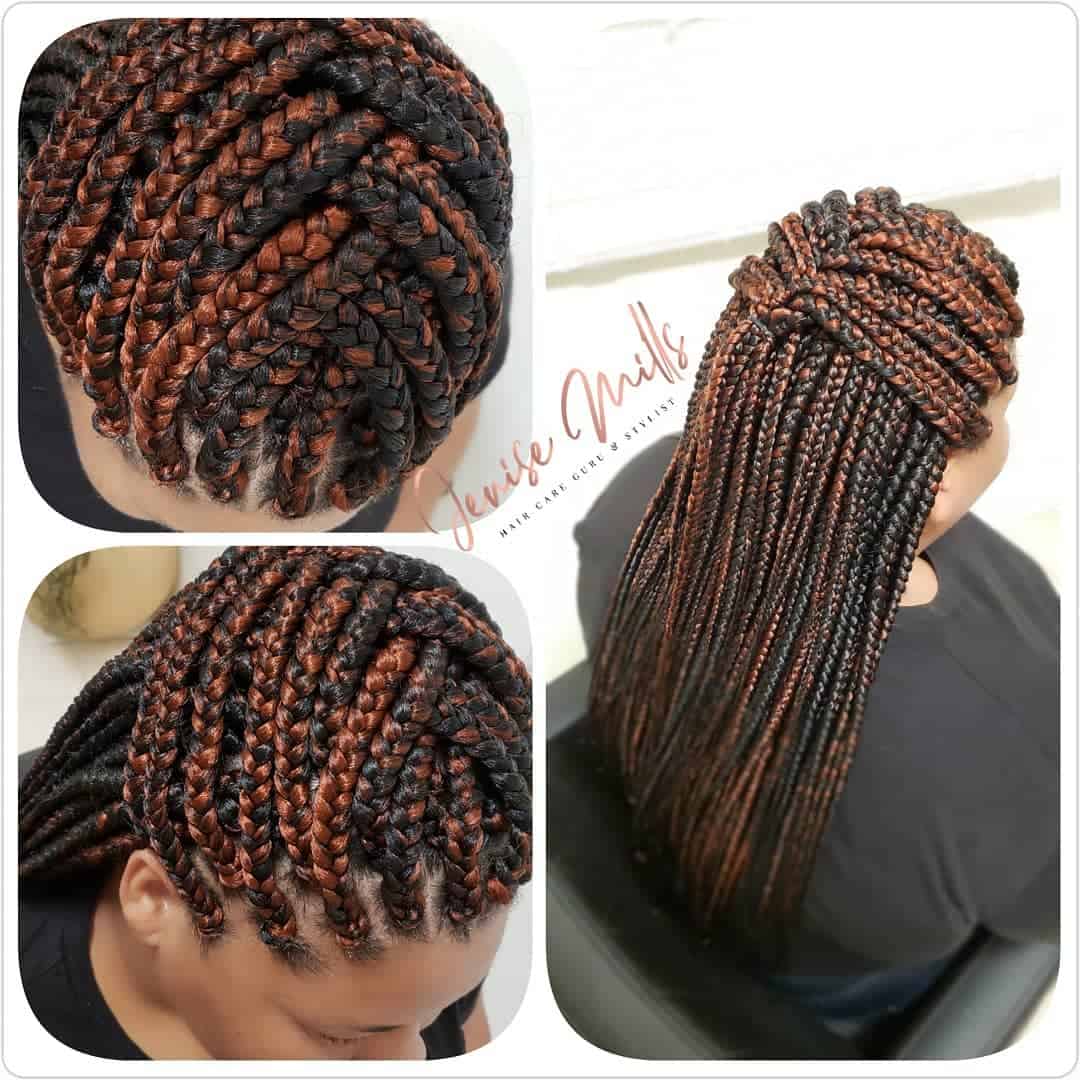 You can even add highlights to your braiding game. These highlights might not go along with the romantic outlook of the waterfall braid, but hey. After all, the goal here is to vibe a strong and independent woman, not a romantic.
8. Twisted Individual Braids In Ponytail With Side Bangs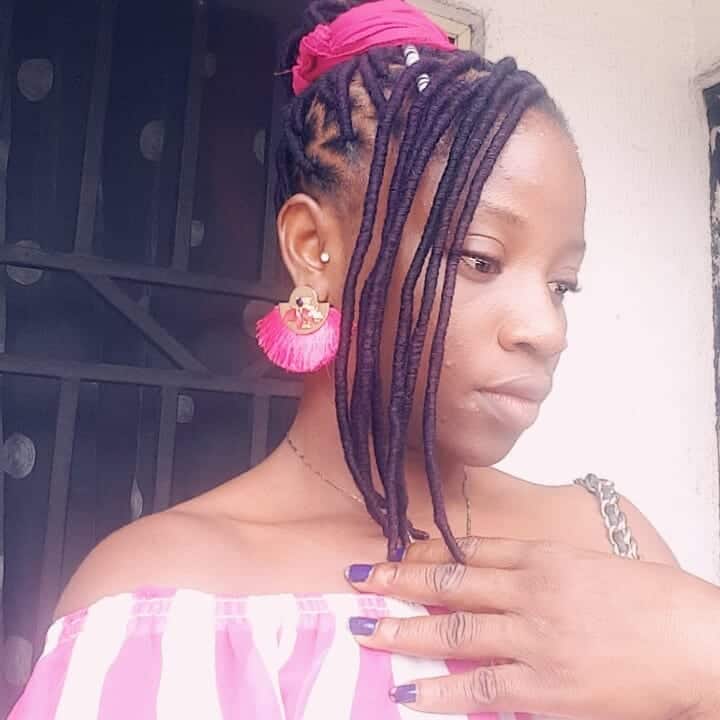 Side braids look nice, and casual. They are the perfect option when you want to come out as romantic, gentle, and messy in the same time. Side braids can be messy, but also look neat. And we love it when you combine them with another braiding technique.
9. Heavy Beaded Individual Braids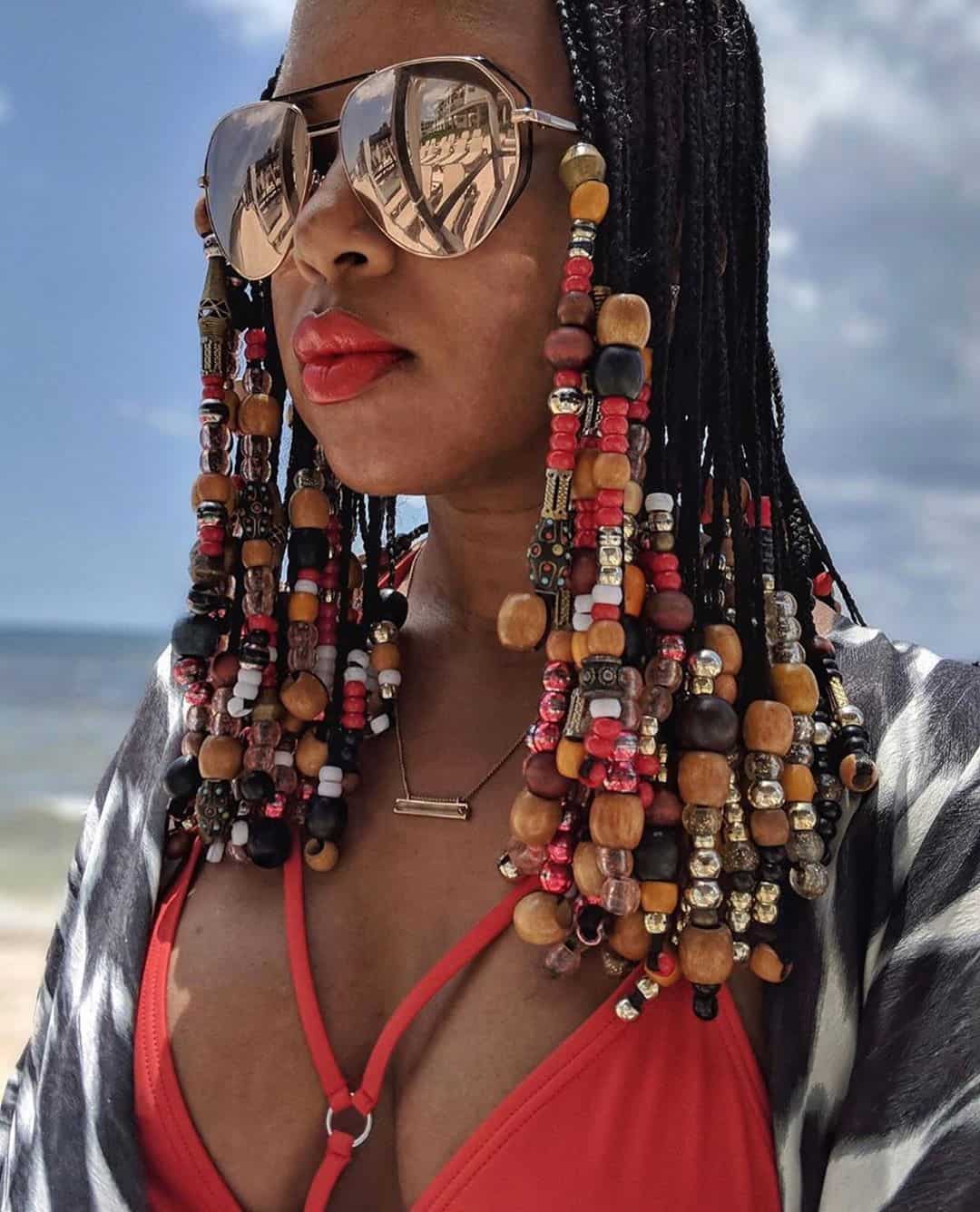 This is the African and boho chic vibe many of us want to show off. And it is as simple as adding beads to your braids. The more colors of your beads, the better.
10. Tied Back Individual Braids With Loose Ends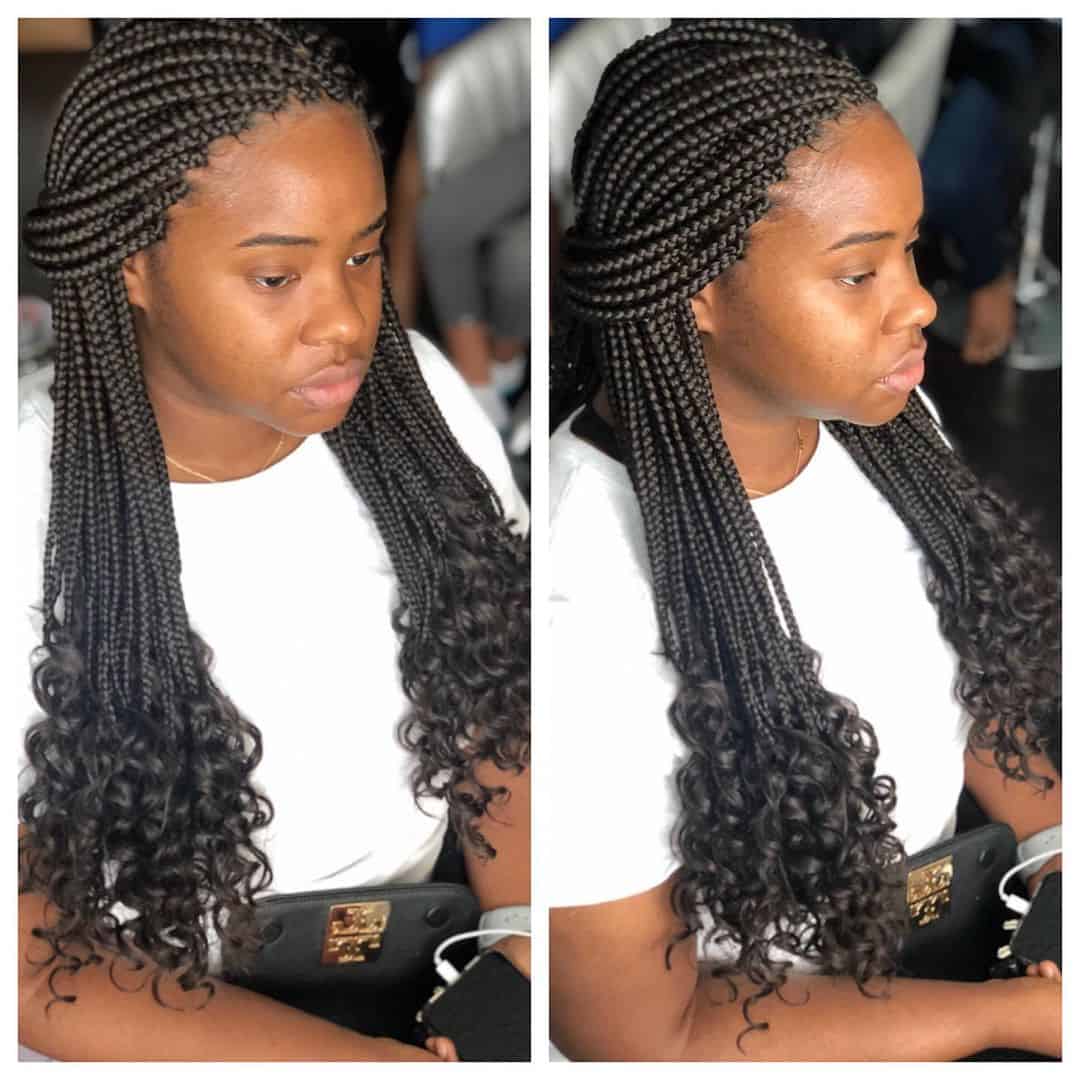 When you put your hair in braids, you do not have to put all of it. You can leave the ends, and let them loose. It is a nice contrast, and gives you more down to earth look.
11. Individual Braids In Half-Up Space Buns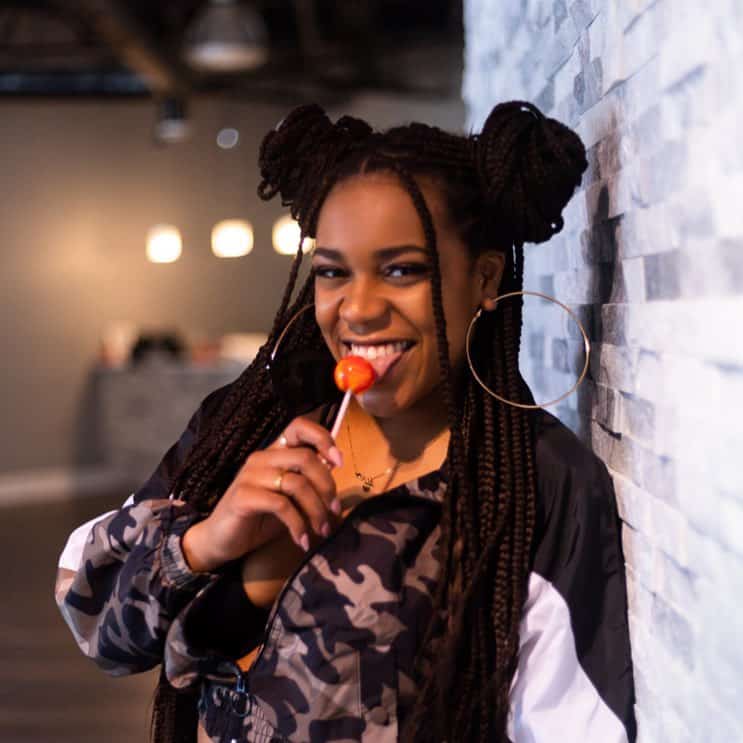 You can create so many interesting hairstyles with individual braids. All you need is a bit of creativity and inspiration. Luckily, we are here to provide the latter.
12. Individual Braids In Half-Up Top Bun And Side Bangs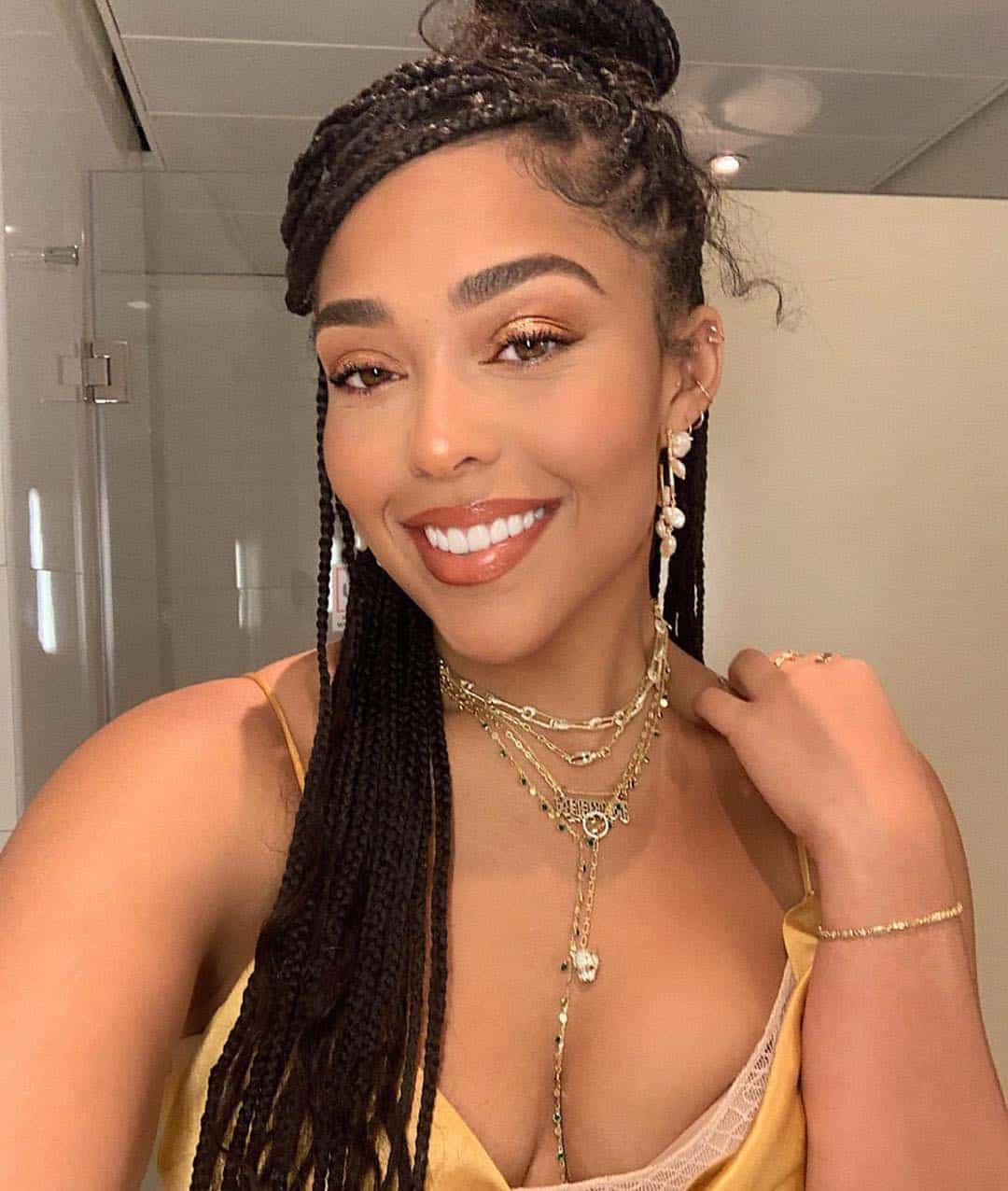 Who said individual braids cannot be worn to a formal event. Just look at this girl and her gown. She probably got a ton of looks, and you can say it is a combination of her dress and hairstyle. Because of their versatility, individual braids can easily be gathered up in an elegant hairstyle, crown, bun, Chignon, or anything else.
13. Black And Red Puled Up Wavy Individual Crochet Braids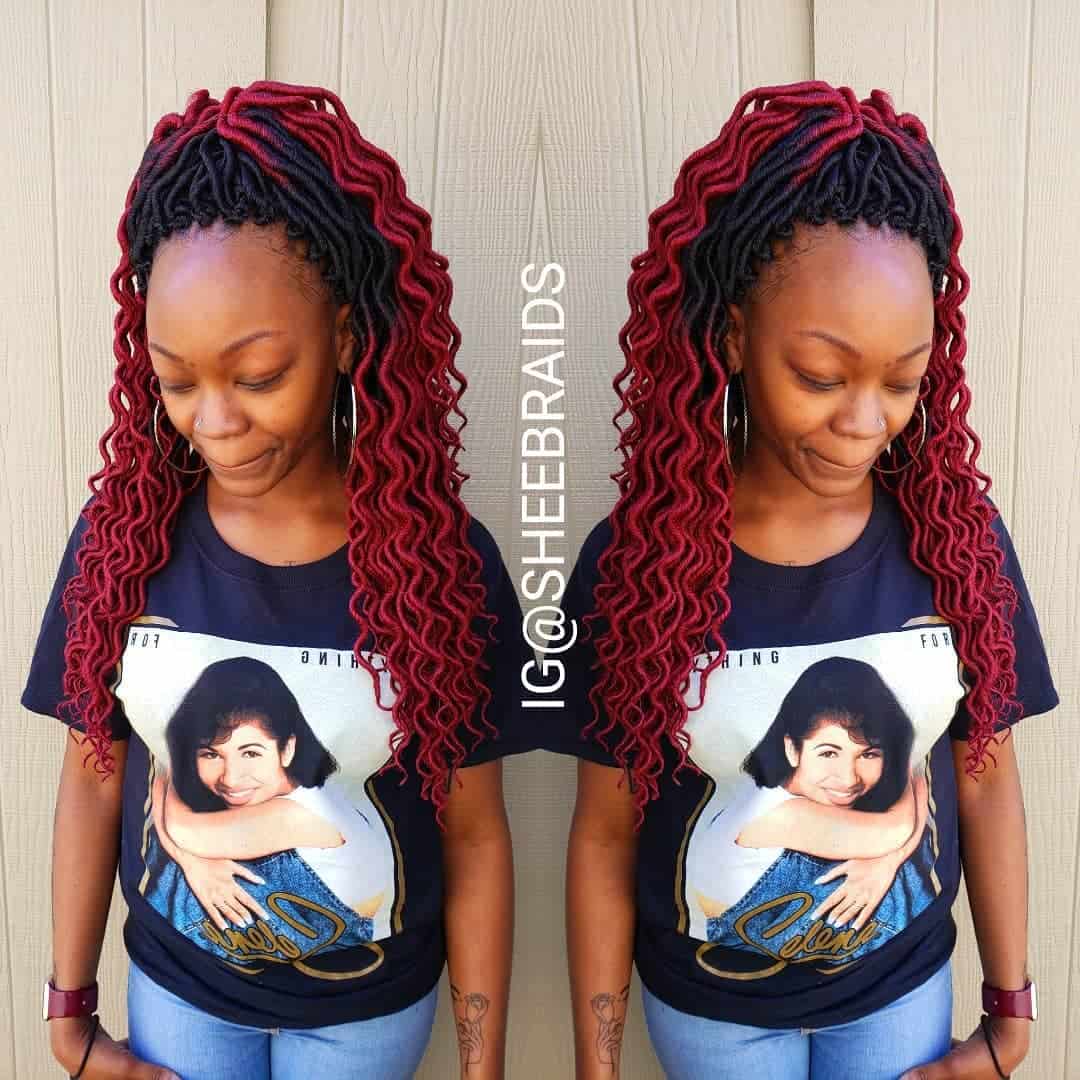 Black and red is one of the most eye-catching pairings. The colors are on the opposite side of the spectrum, but they work so well together. And the crochet braids give your hairstyle some much needed playfulness.
14. Copper And Red Highlighted Individual Braids Into Crown Braid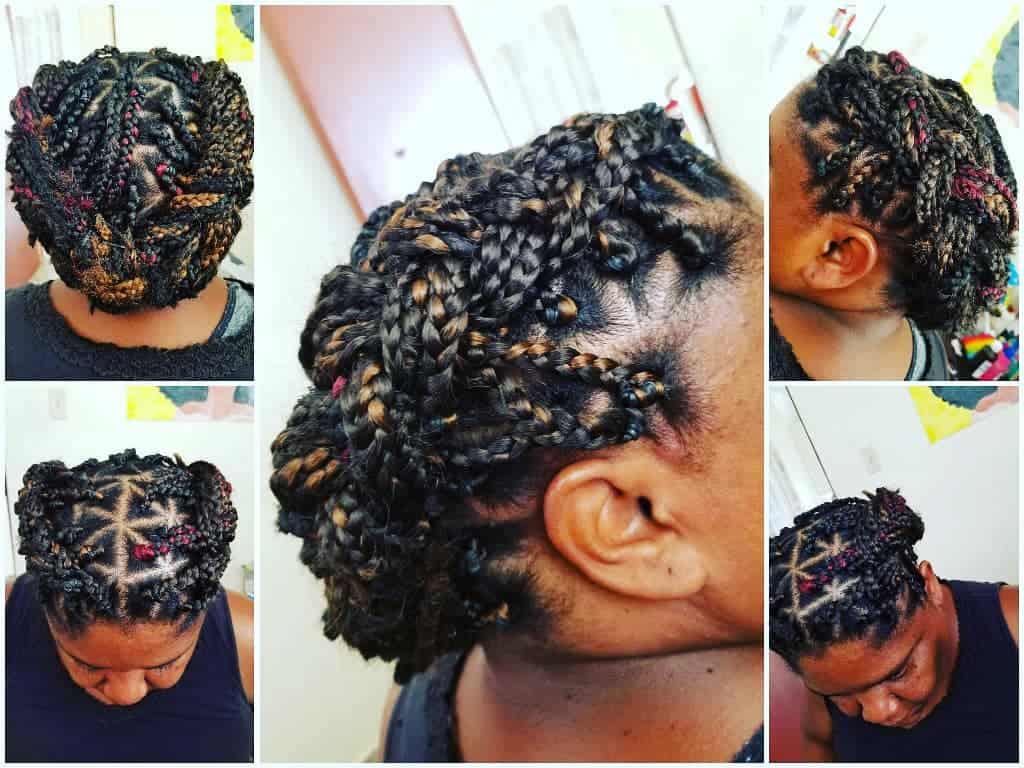 Do you want to wear a crown? Now you can easily do with some braiding techniques. Definitely something to think about. And if you add some color here and there, your crown will be that much more unique.
15. Side-Parted Individual Braids On A Lob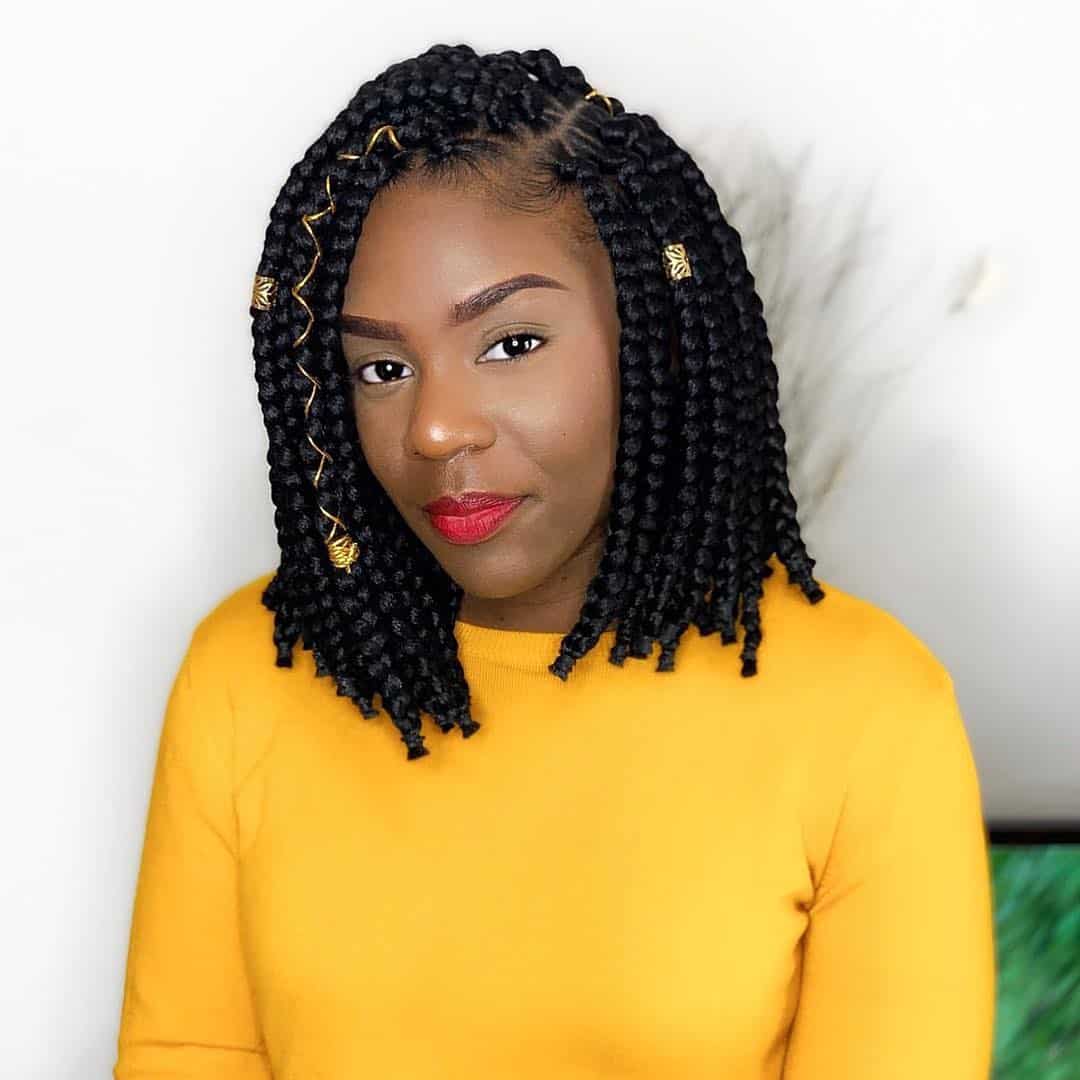 For those of you that want something casual, simple, yet beautiful, the bob is the go-to hairstyle. And if you have a bit more length, you get the Lob, or the long haired bob. Simple, isn't it?
16. Dark Red Triangle Parts Individual Braids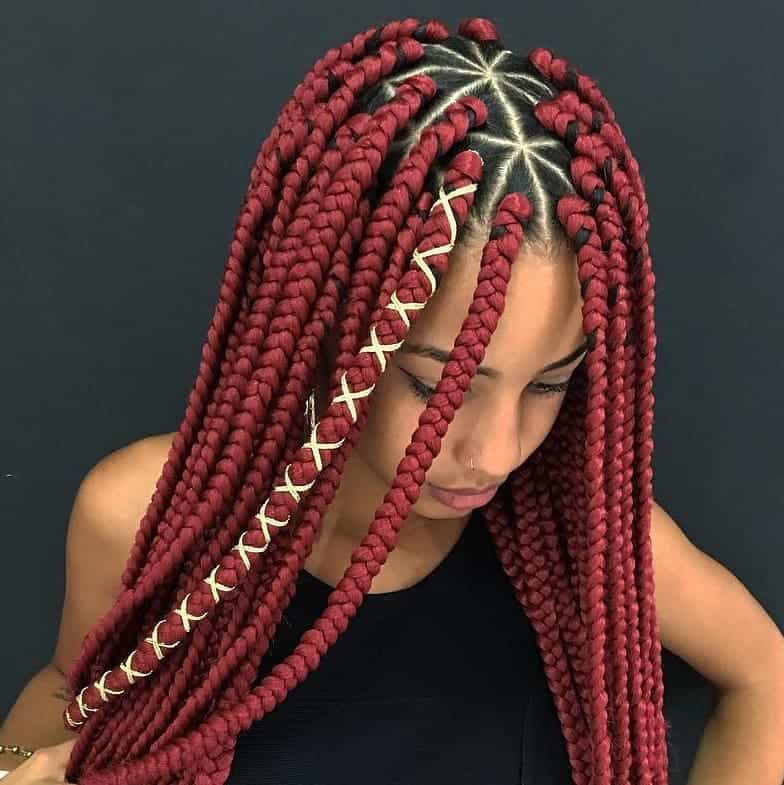 We said before that when you dye your braids in red, you are fishing for looks and compliments. But even the red braids can go a step further. And that is the sectioning of your head. Those triangle parts look astonishing.
17. Individual Box Braids Into Twisted Faux Hawk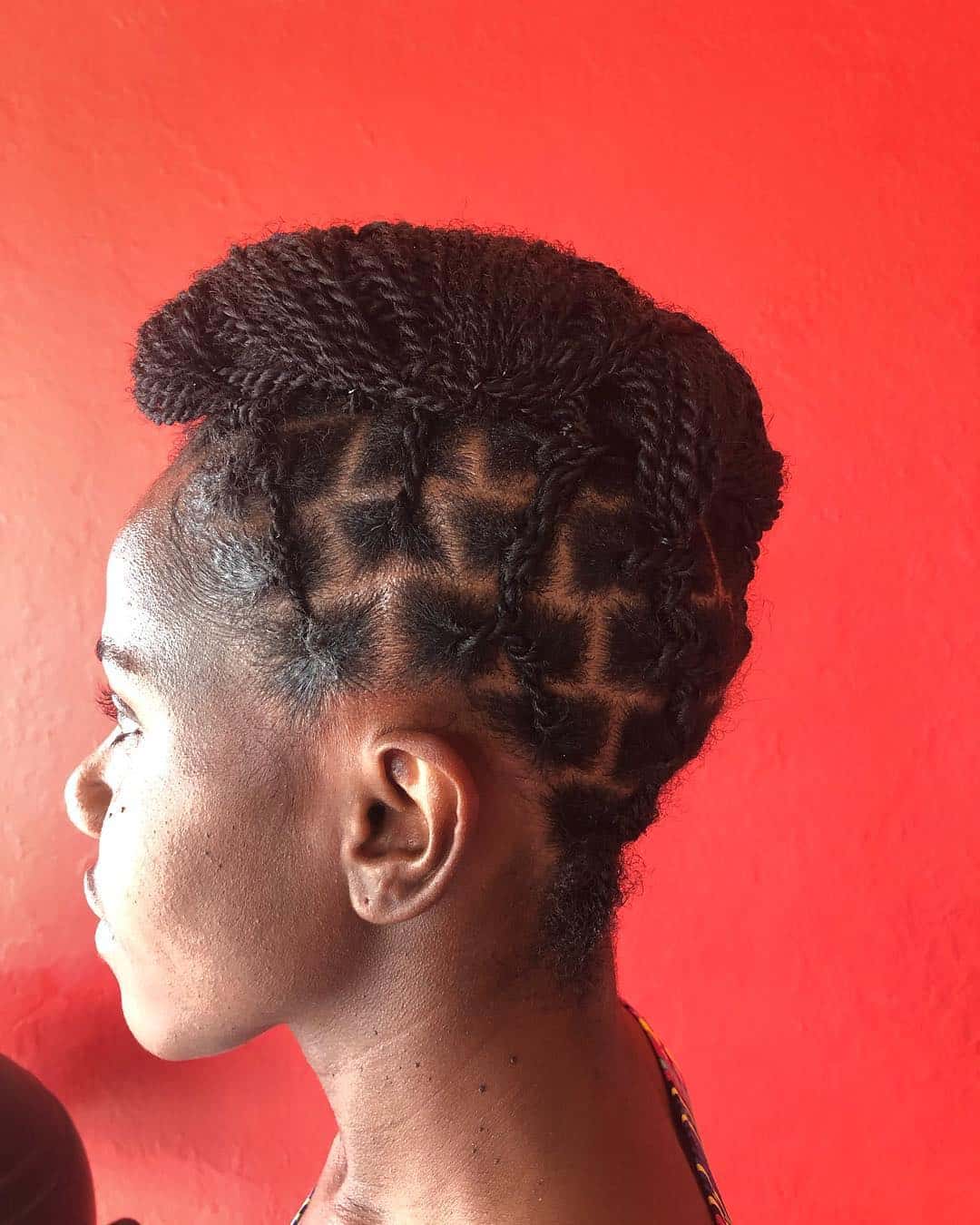 The faux hawk is one of the more interesting hairstyles lately. Why? Because not long ago, it was considered not feminine, and a bit like a tramp. But nowadays, it is a hairstyle of strong and emancipated women. One that you can wear with pride and respect.
18. Individual Braids Braided Into Reverse French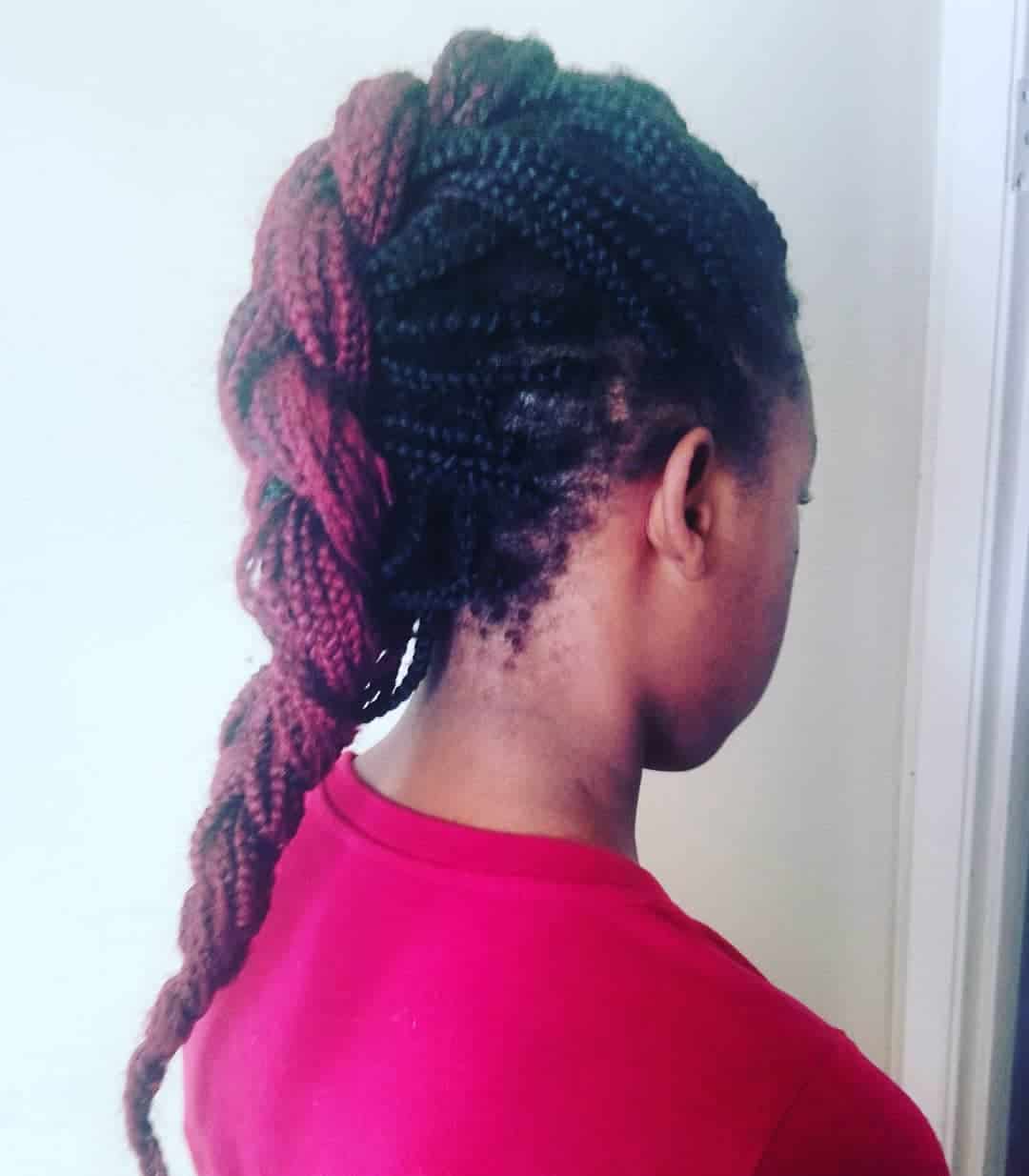 Every hairstyle has its own reverse hairstyle. In other words, the same hairstyle, only done in opposite direction. If you like French braids, but you would love to spice them up, try reverse. It is the same as reverse French manicure.
19. Individual Braids With Uneven Shaped Parts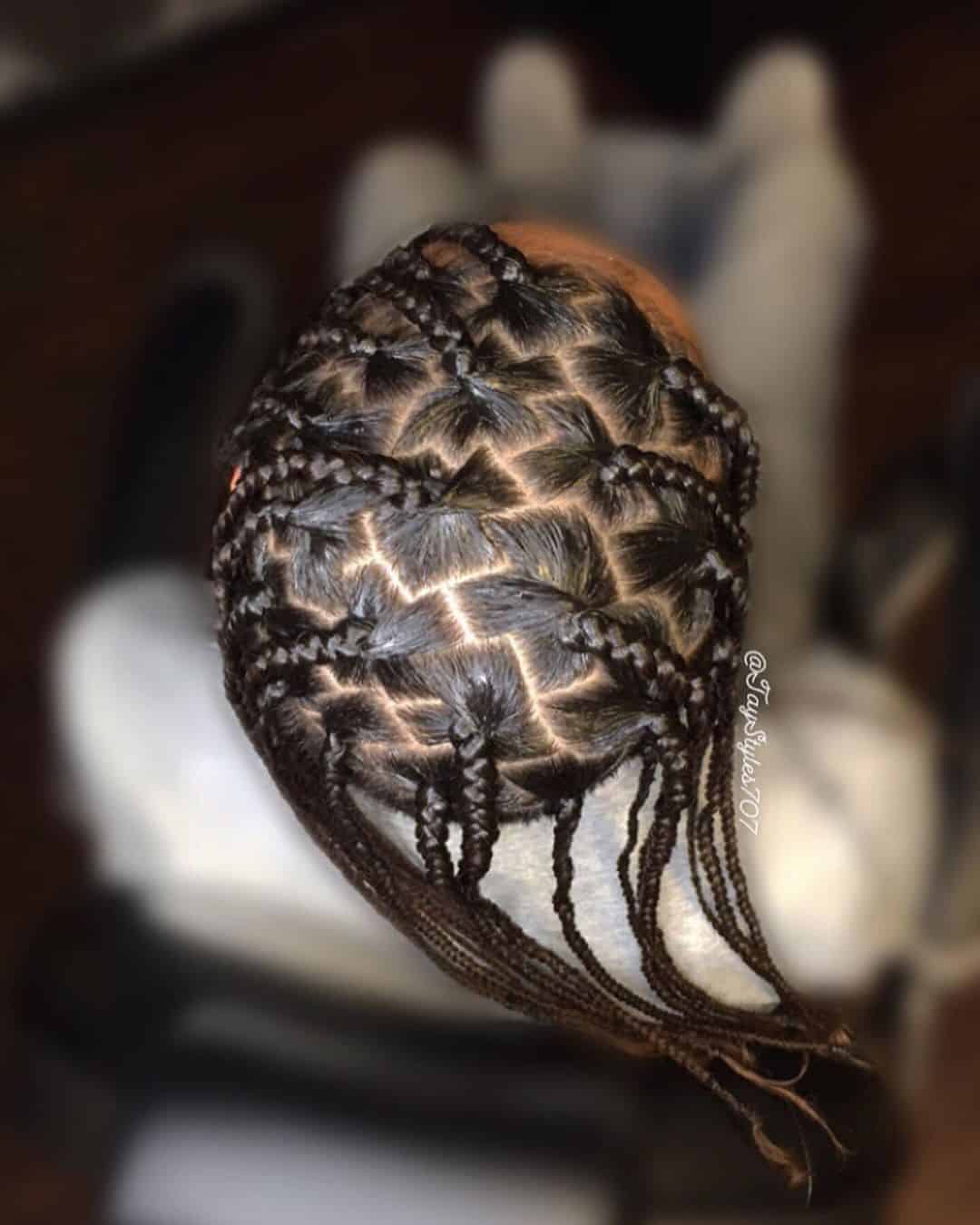 Nothing in life is perfect. And it should never be. This hairstyle is a testament to how imperfections are actually perfect. Instead of regular and even shapes, you can try uneven shaped parts. Now how is that for a change?
20. Spring Twist Individual Braids With Dark Blonde Highlights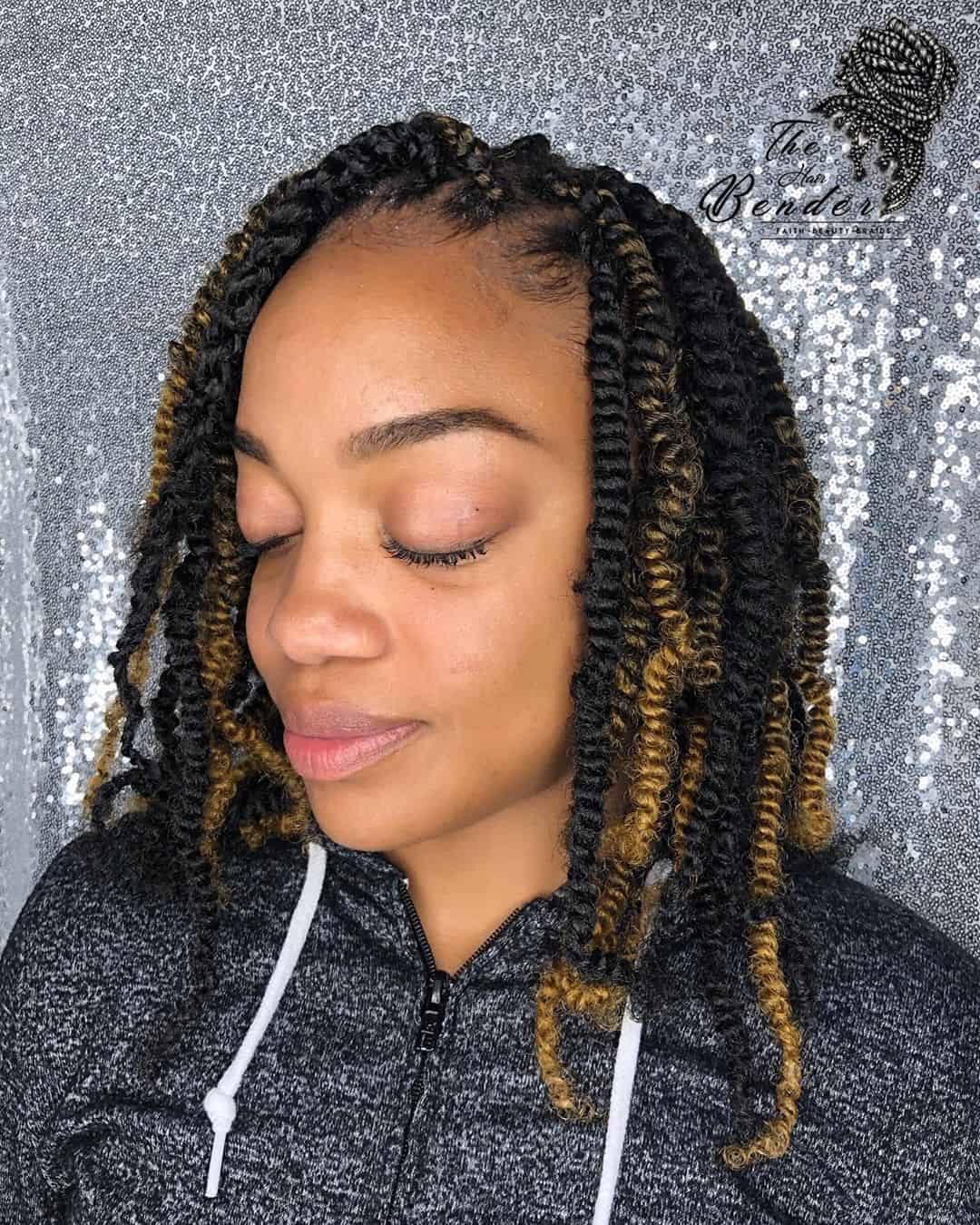 Once you go blonde, you never go back. At least that is what most blonde women say. And even if you have individual braids, you can add some blonde highlights. They might not look as amazing as on regular wavy hair, but hey, you want some color. If you need just a splash of color on your dark black braids, blonde is probably the best choice.
21. Turban Twisted Individual Braids With Loose Ends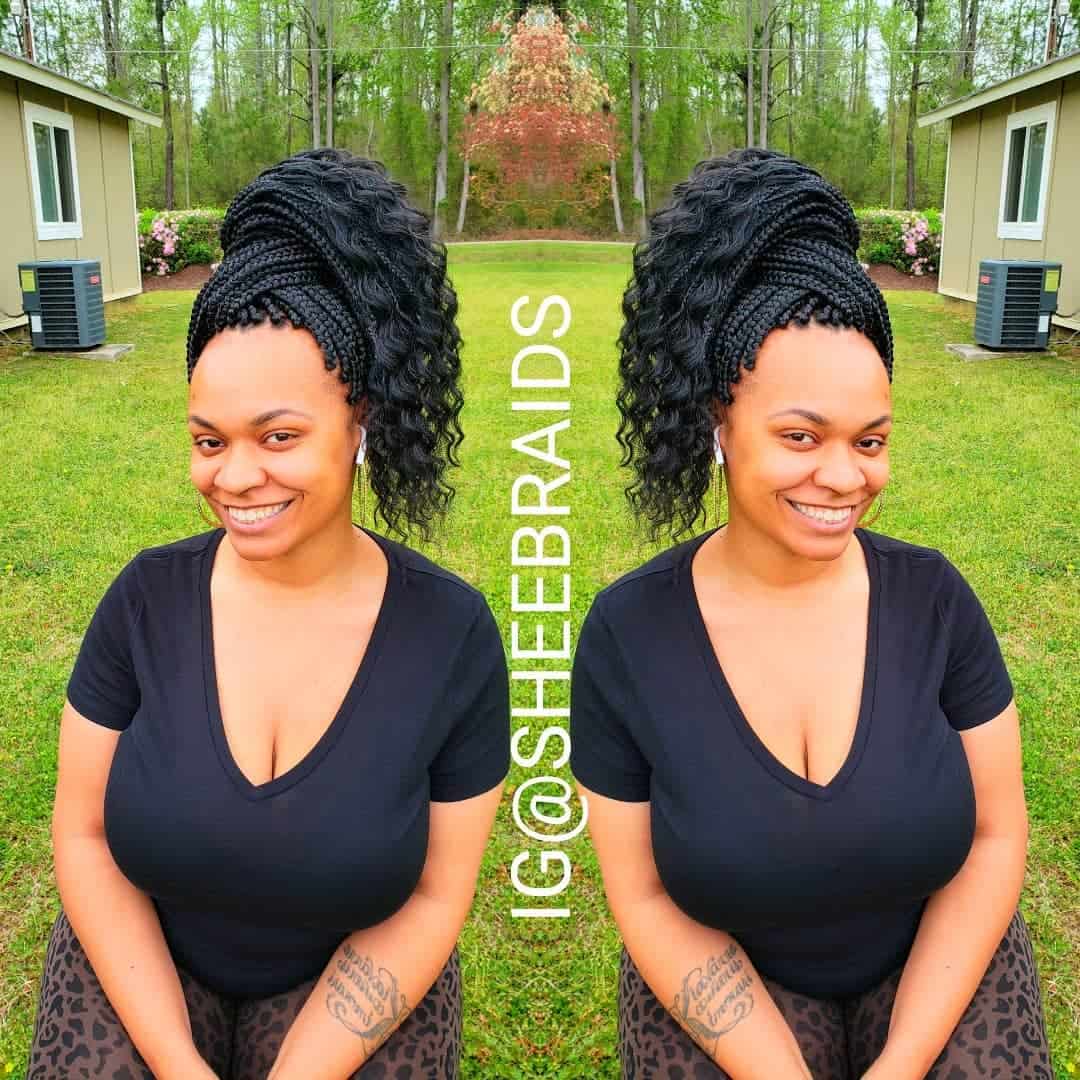 The turban, both the accessory and the hairstyle, is getting some mad props right now. It was Alicia Keys that re-popularized the turban in the past few years. And now, women around the world are catching up the trend. You get much more volume in your hair.
22. Wrapped Top Bun On Half Up Individual Braids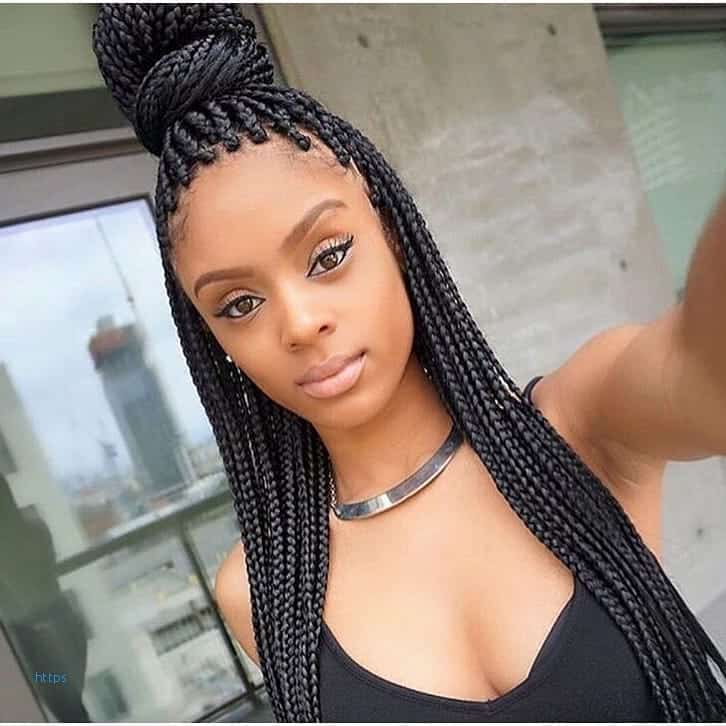 The top bun is the epitome of sophistication and elegance. A stylish hairstyle that is also versatile, you can make it in a matter of minutes. Definitely, a handy hairstyle when you are in a rush.
23. Pink Individual Braids In Ponytail With Side Cornrows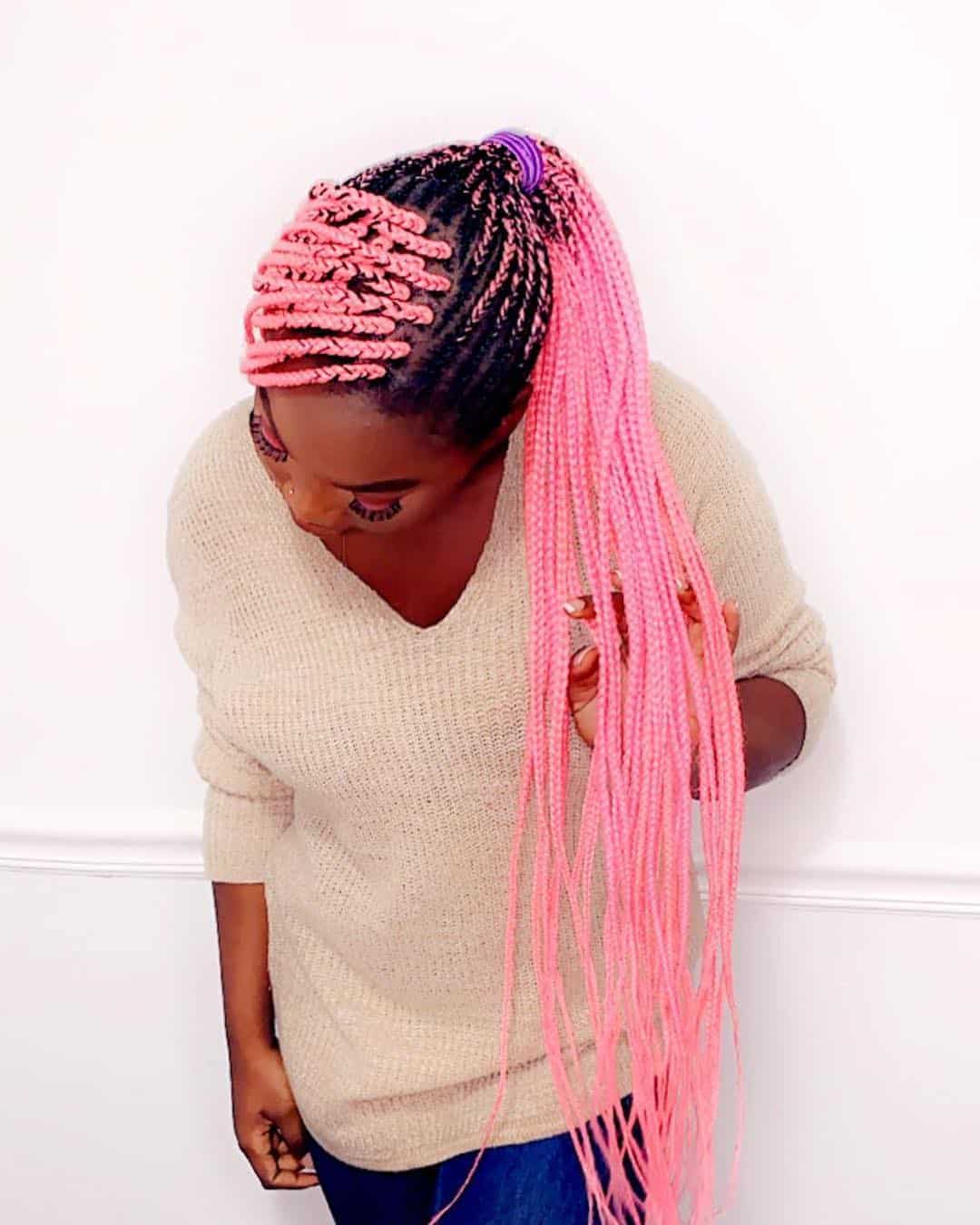 Some women love looking girly, even when they are older. And is there anything better than pink for girly girls? Well, of course not. You just have to remember that you still need to look a bit closer to the age, therefore, the side cornrows.
24. Long Individual Braids Mohawk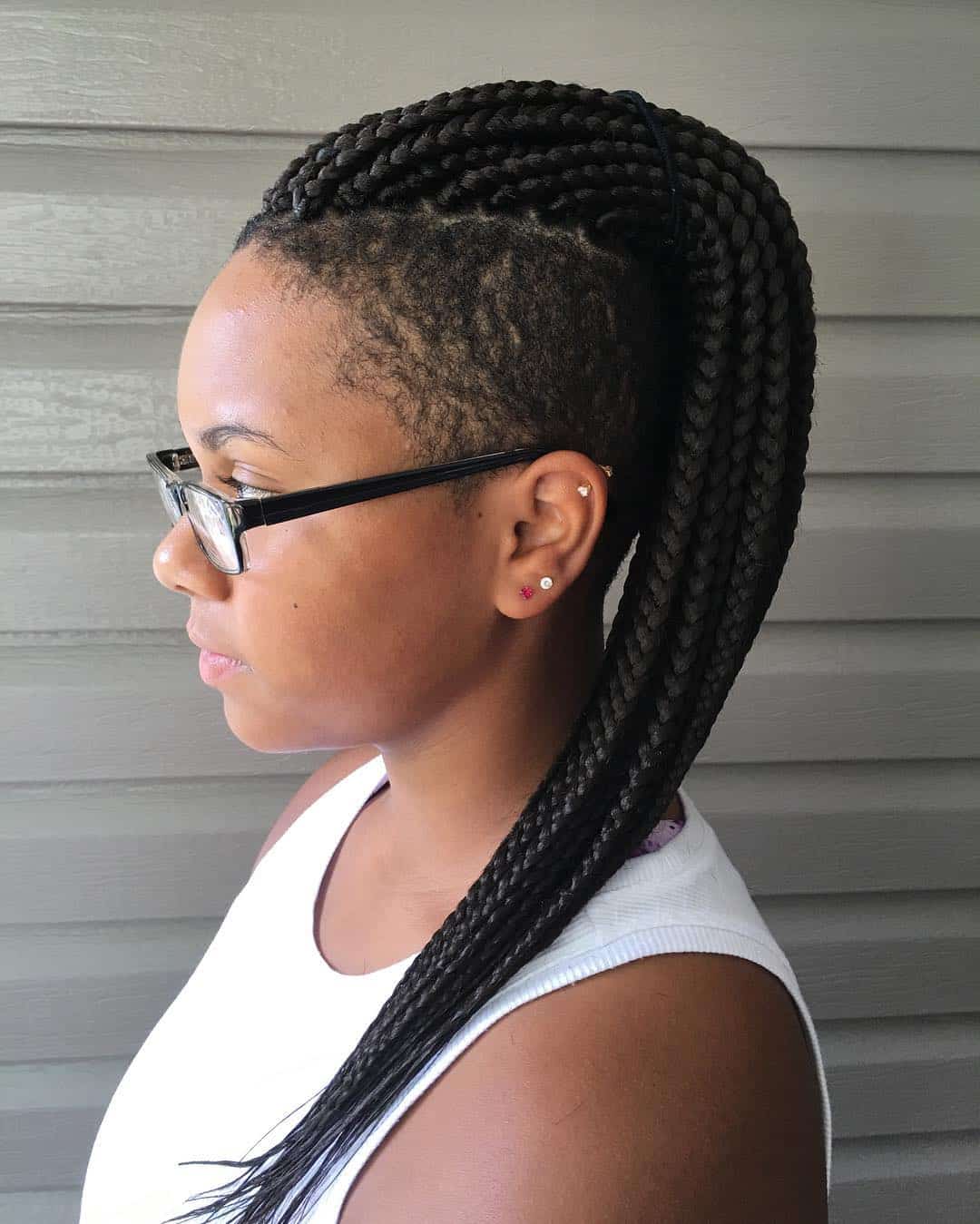 We talked about the faux hawk, and the Mohawk is in the same category. Nowadays, it is the perfect hairstyle for a woman that wants to come out as strong and as independent as ever. Not to mention, it helps you show off your face and eyes.
25. Micro Individual Braids In Twisted Top Knot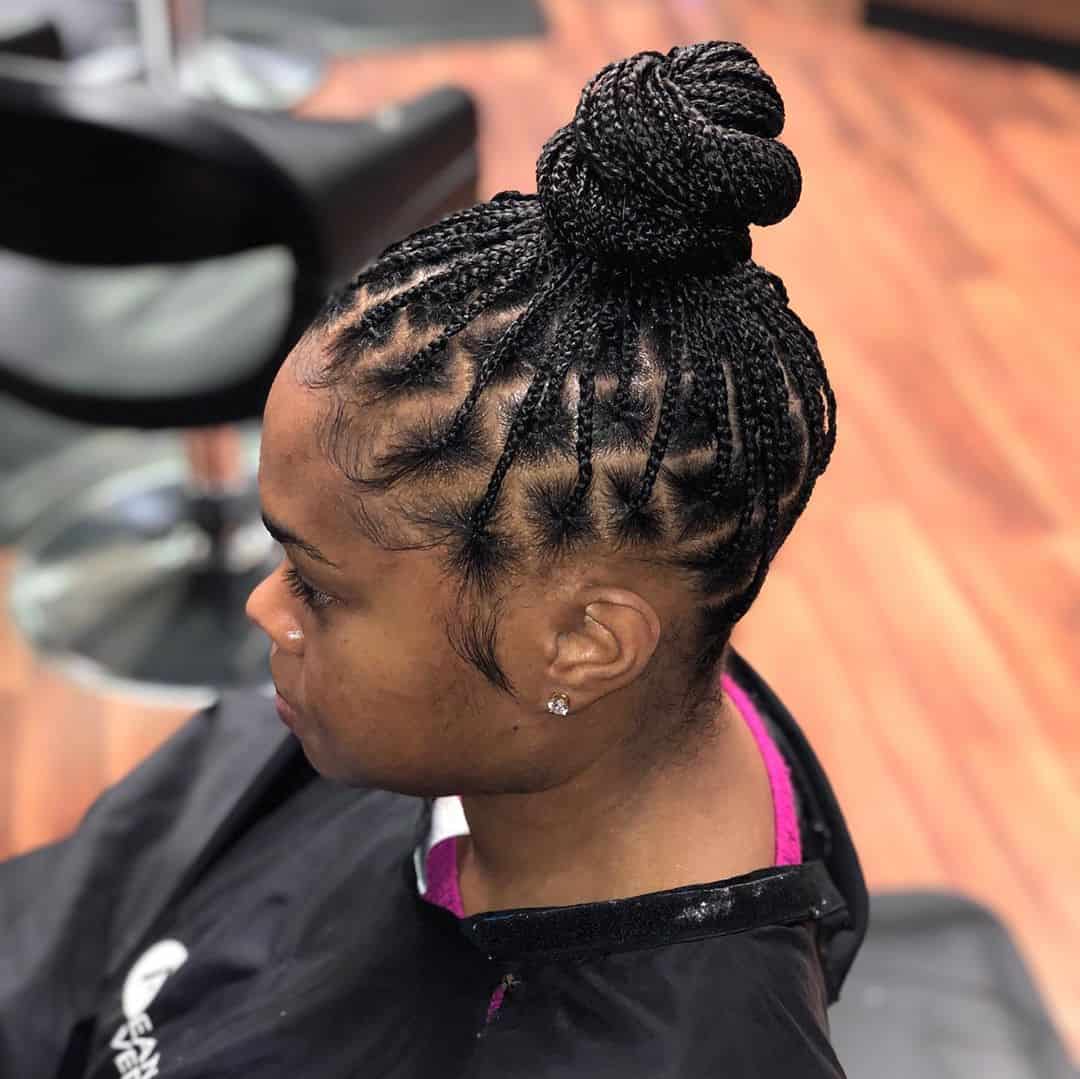 The top knot is a go-to move for any hair color, type, or length. No matter if you have curly or straight hair, or braided hair, the top knot will come in handy. There is definitely a top knot that works perfectly for you. Is this the one?
26. Silver Individual Braids On Fringed Bob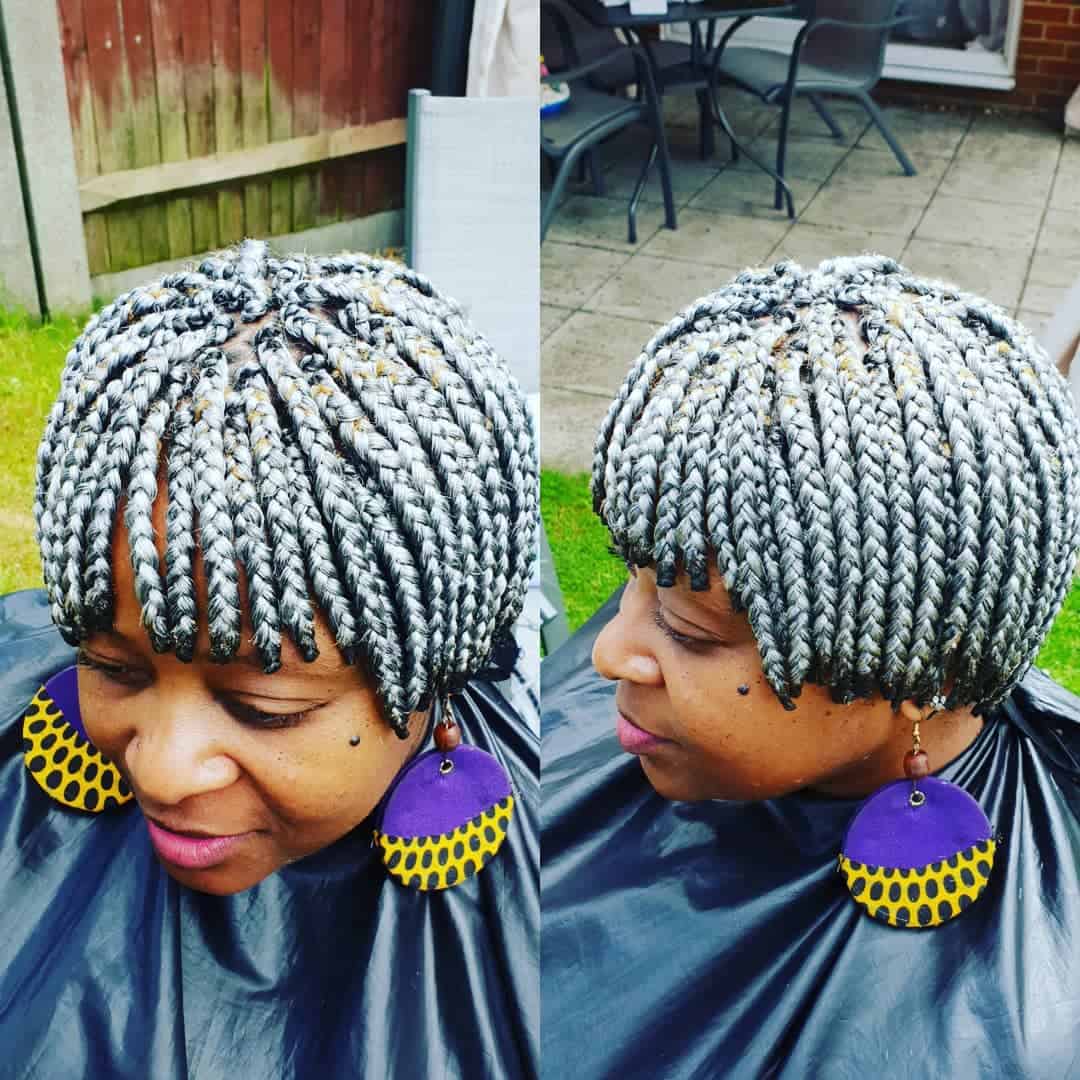 The fringed bob is a hairstyle that says "medium long hair, do not care". One of the best when you want to vibe that laid back attitude. Fringes are the difference between looking classy with a bob hairstyle, or sassy.
27. Individual Braids In Top Knot And Undercut Design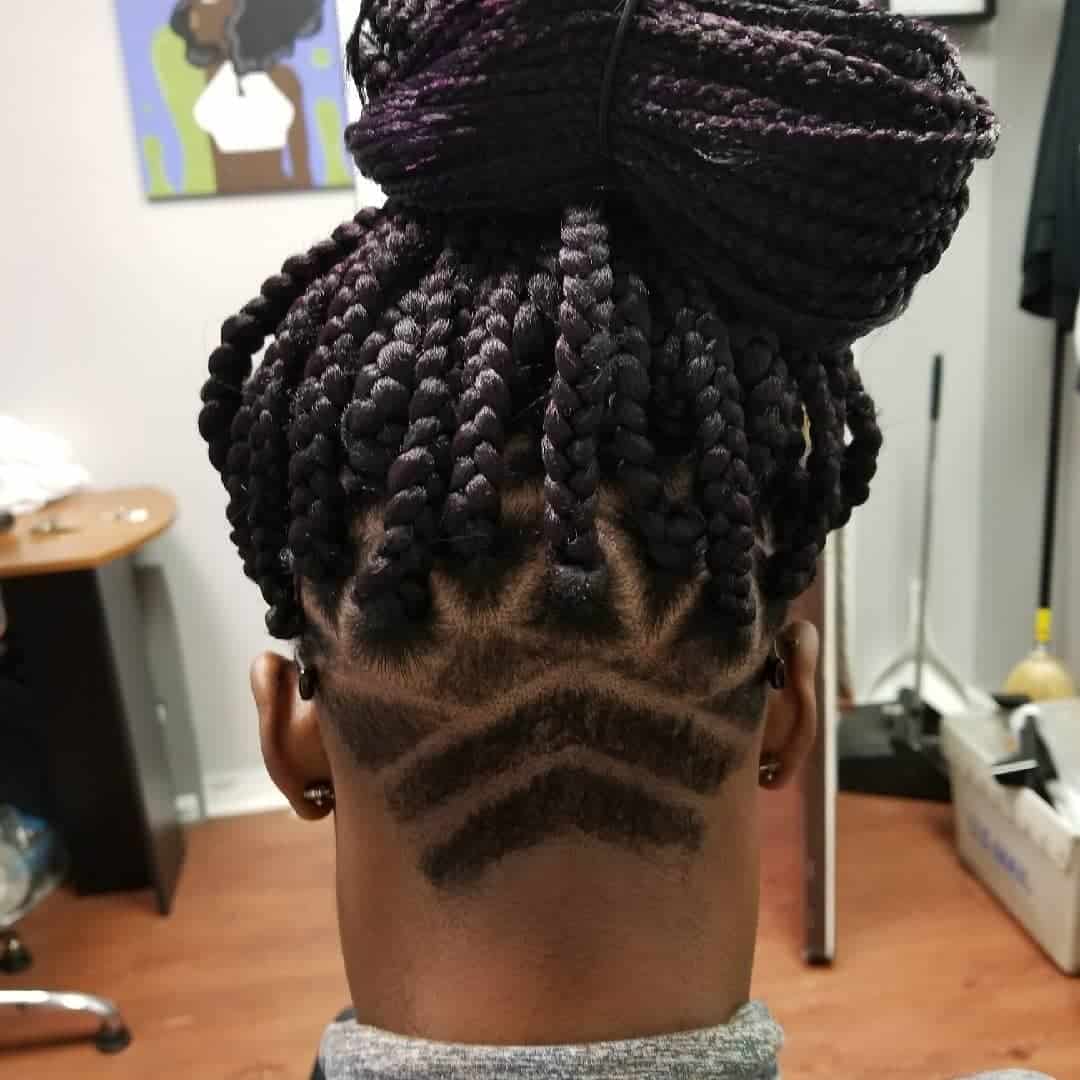 We said how the top knot is a go-to hairstyle for ladies with all hair types. Well, you can take things up a notch by adding an undercut design. This way, you can look even more urban and edgy.
28. Triangle Parts Individual Braids Pulled Back And Middle Parting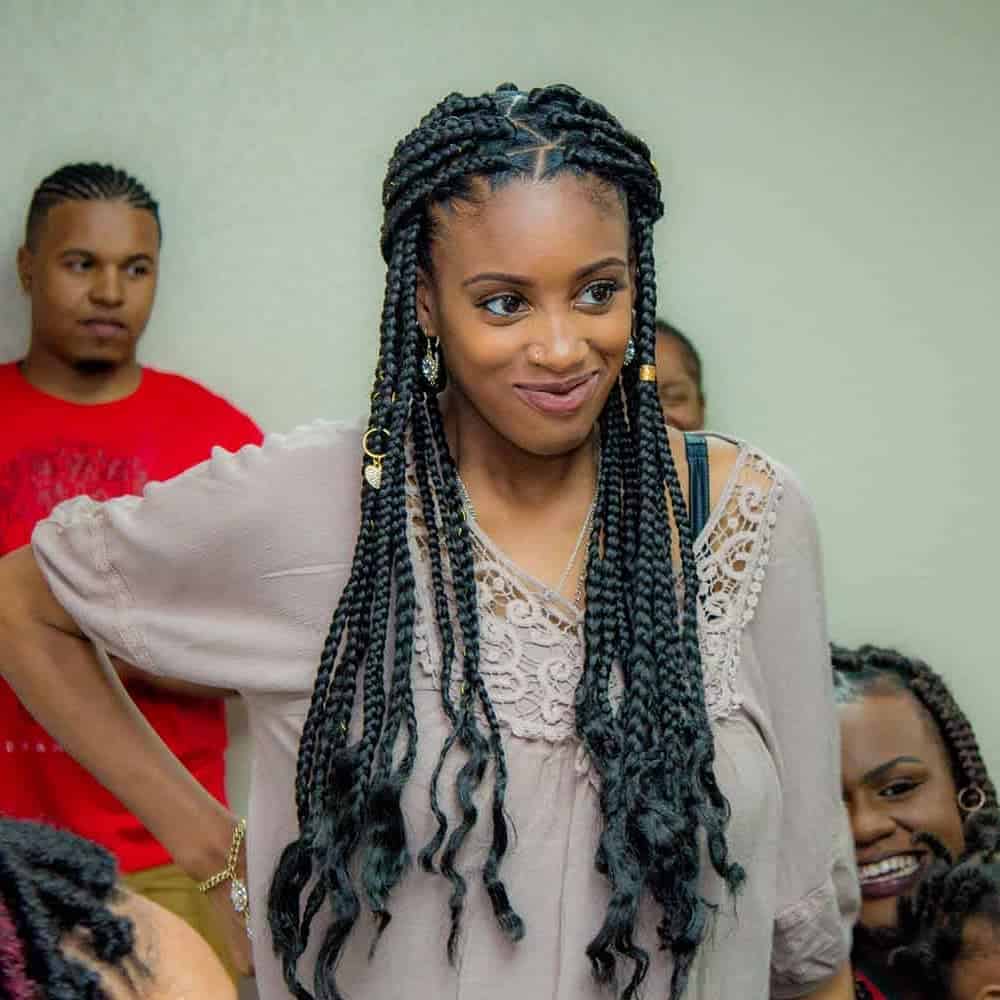 Probably one of the most common braided hairstyles African-American wear in movies. It is synonymous with that culture. And every woman tries this hairstyle at least once in her lifetime.
29. Golden Individual Braids In Elegant Bun
Elegant buns are relatively easy to create. It might look complicated, but you can get this look in a matter of minutes. Here is how to get beautiful and elegant bun.
30. Black an Gold Jumbo Braids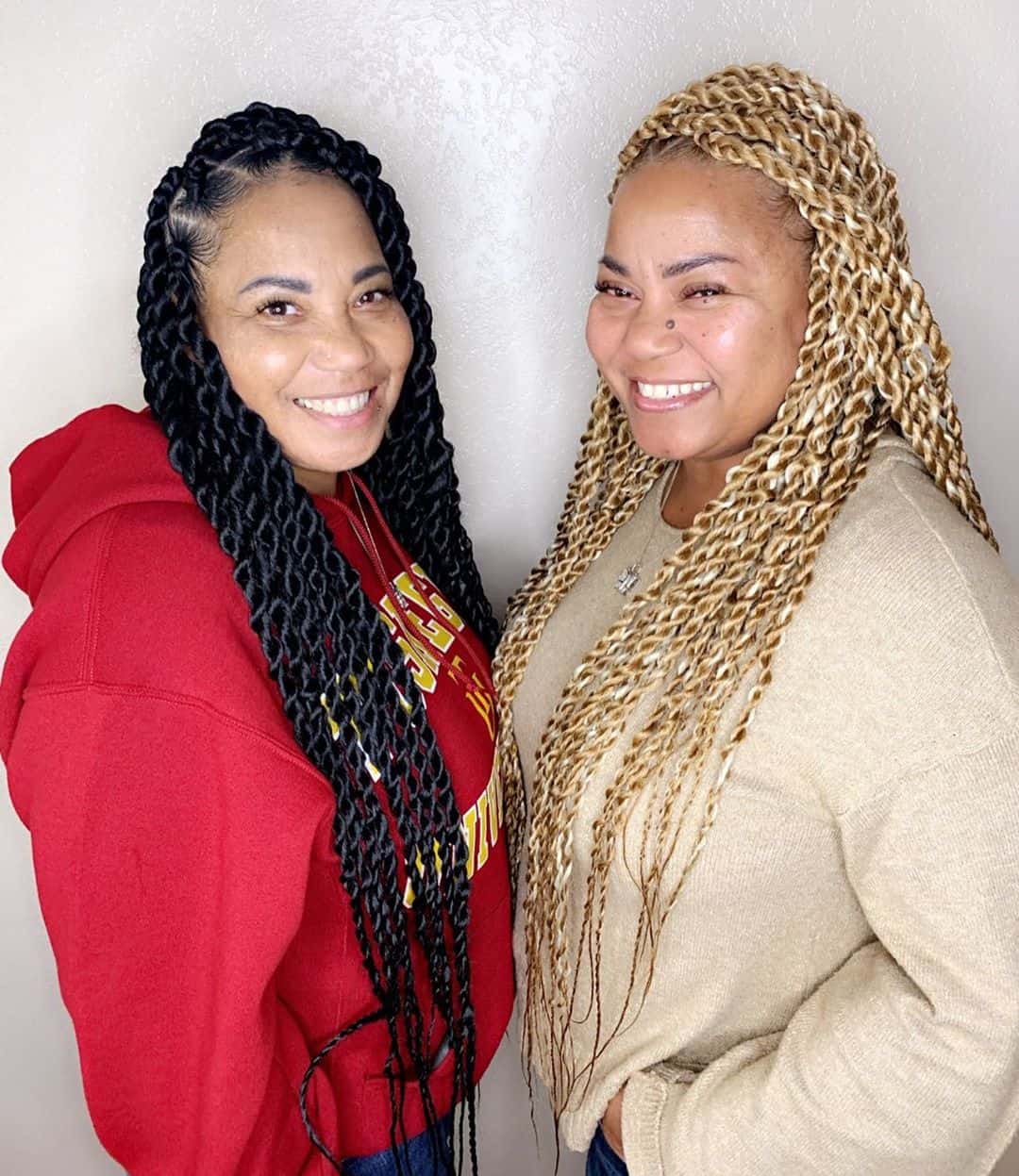 With jumbo braids, your hair is parted in bigger sections. This way, the process is quicker and easier to complete. Additionally, you get more braiding hair, resulting in thicker braids.
With that in mind, we hope you liked the list of individual braids. There is something for everyone, and hopefully, you found the style that suits you.