From her wardrobe to her music, and everything in between, Beyonce definitely knows how to make headlines. And she makes them for all kinds of reasons.
Her hairstyle has evolved over the years. But no matter what hairstyle she wears, one thing is certain, she is a Diva. And with that in mind, if you want to copy her style, you can easily start from the hair.
Luckily for you, we've got you covered with all of Beyonce's best hairstyles and hair looks.
1. Top Messy Updo On Blonde Balayage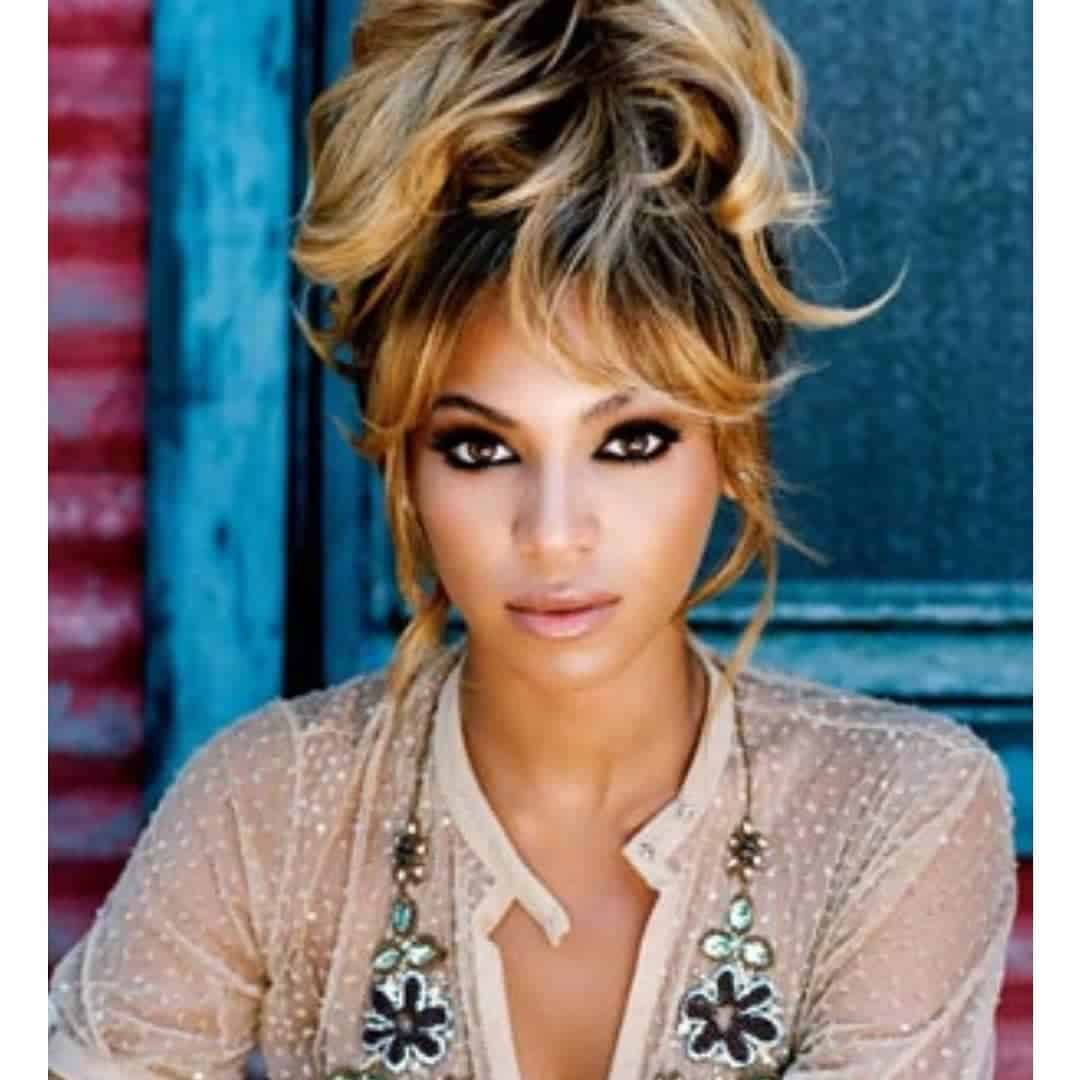 Beyonce is definitely the queen of the messy hair. She can absolutely look stunning just as she wakes up and gets out of bed. But do not be fooled, styling a messy hair is task that requires effort. Here, the messy look perfectly emphasizes her balayage highlights.
2. Micro Box Braids With Loose Curly Tips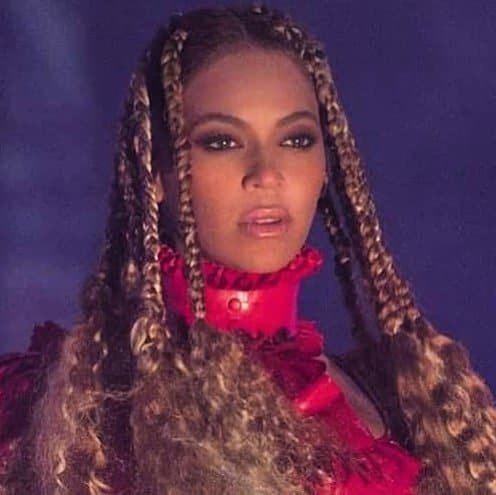 Being an African-American woman, Beyonce is natural for having braids. After all, braids and cornrows are synonymous with African-American women. But Beyonce takes them a step further with a little girl look suitable even for adults.
3. Long Middle Parted Wavy Sun Blonde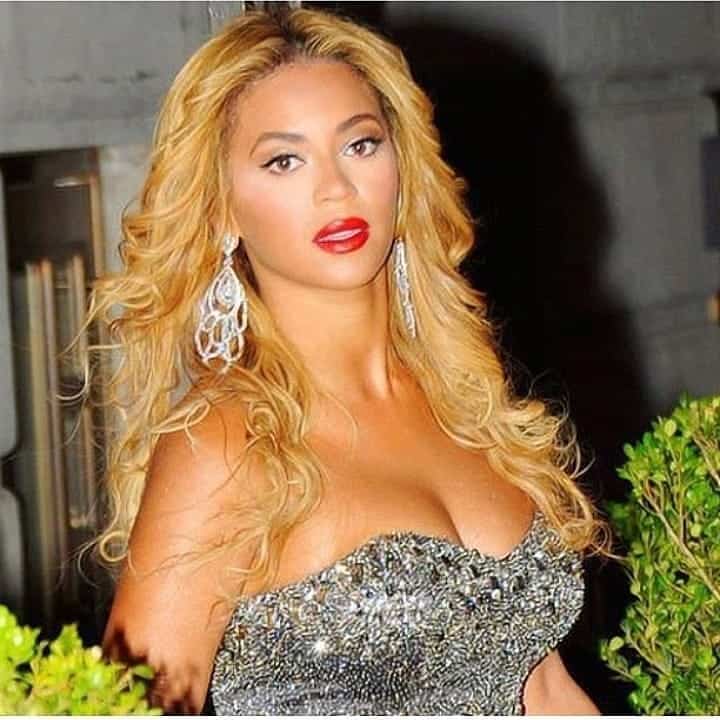 Sometimes, the best thing for Beyonce is to stay simple and casual. She just lets her hair loose, with a middle parting. And we can safely say it is one of her best looks. Beyonce has such a long and textured hair.
4. Half-Up Half-Down Puff With bangs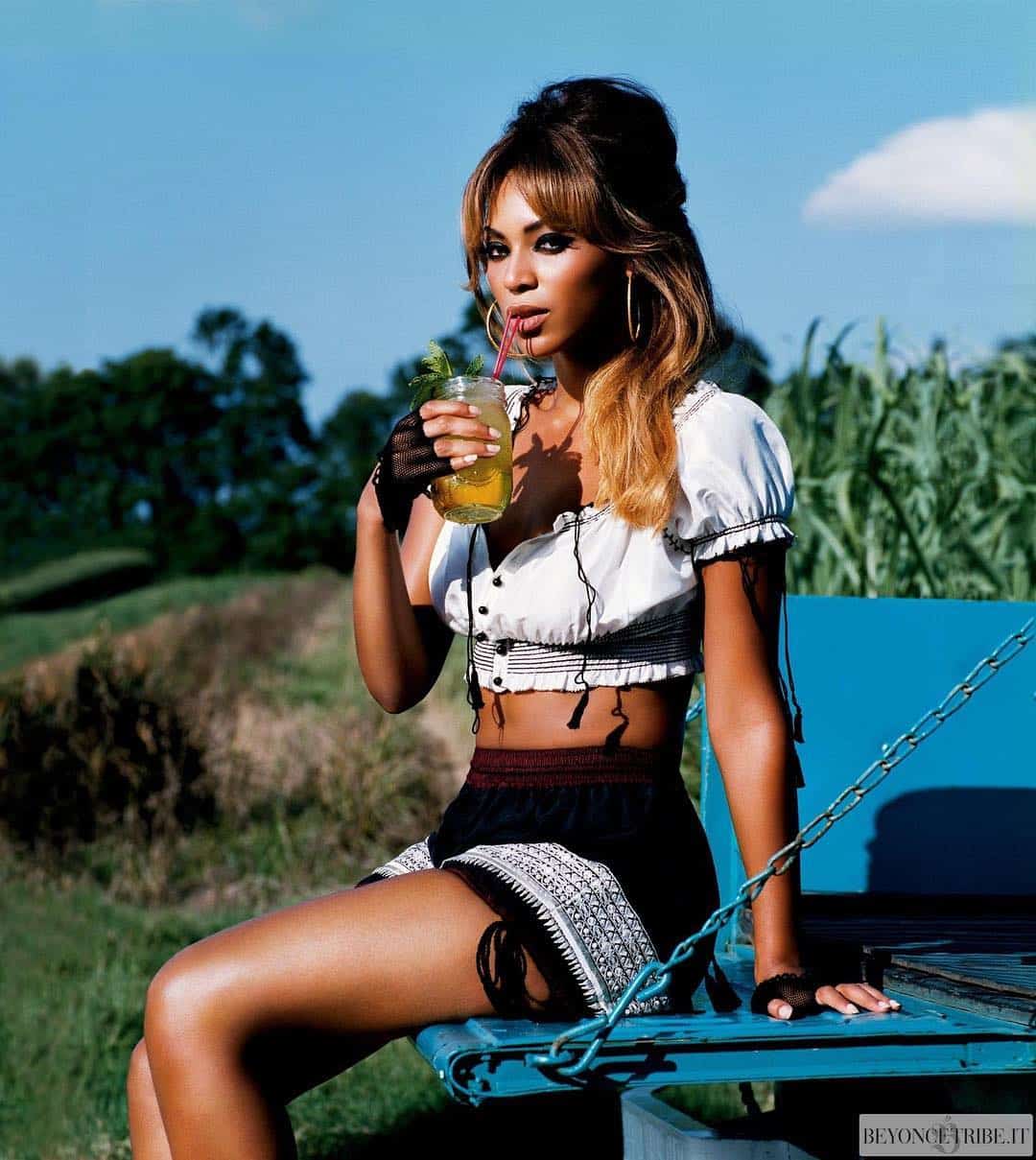 For some of her photo sessions, Beyonce practices to gather her hair in an updo or anything similar. And that is even more important when she wants to display a boho chic look.
5. Sandy Blonde Waves With Wispy Bangs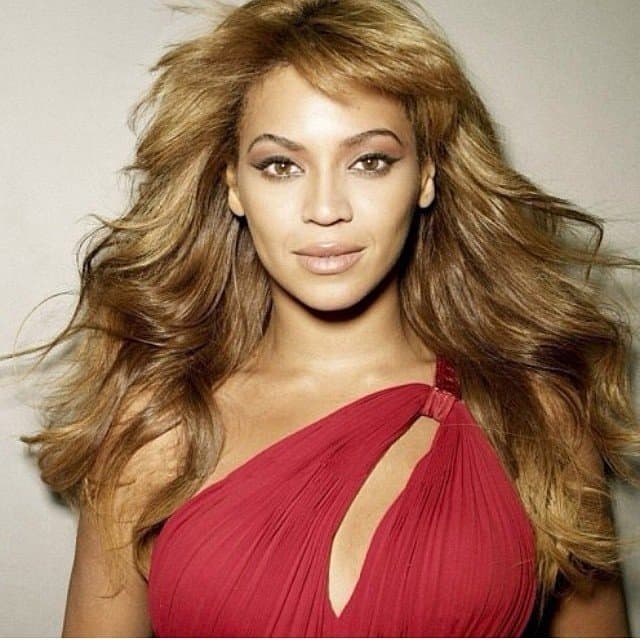 Beyonce is one of the few women alive that can have loose hair with bangs and look so amazing. We have to say, it is all thanks to the volume of her hair. There is a reason why many hair companies love her for commercials.
6. Milkmaid Crown Braid Updo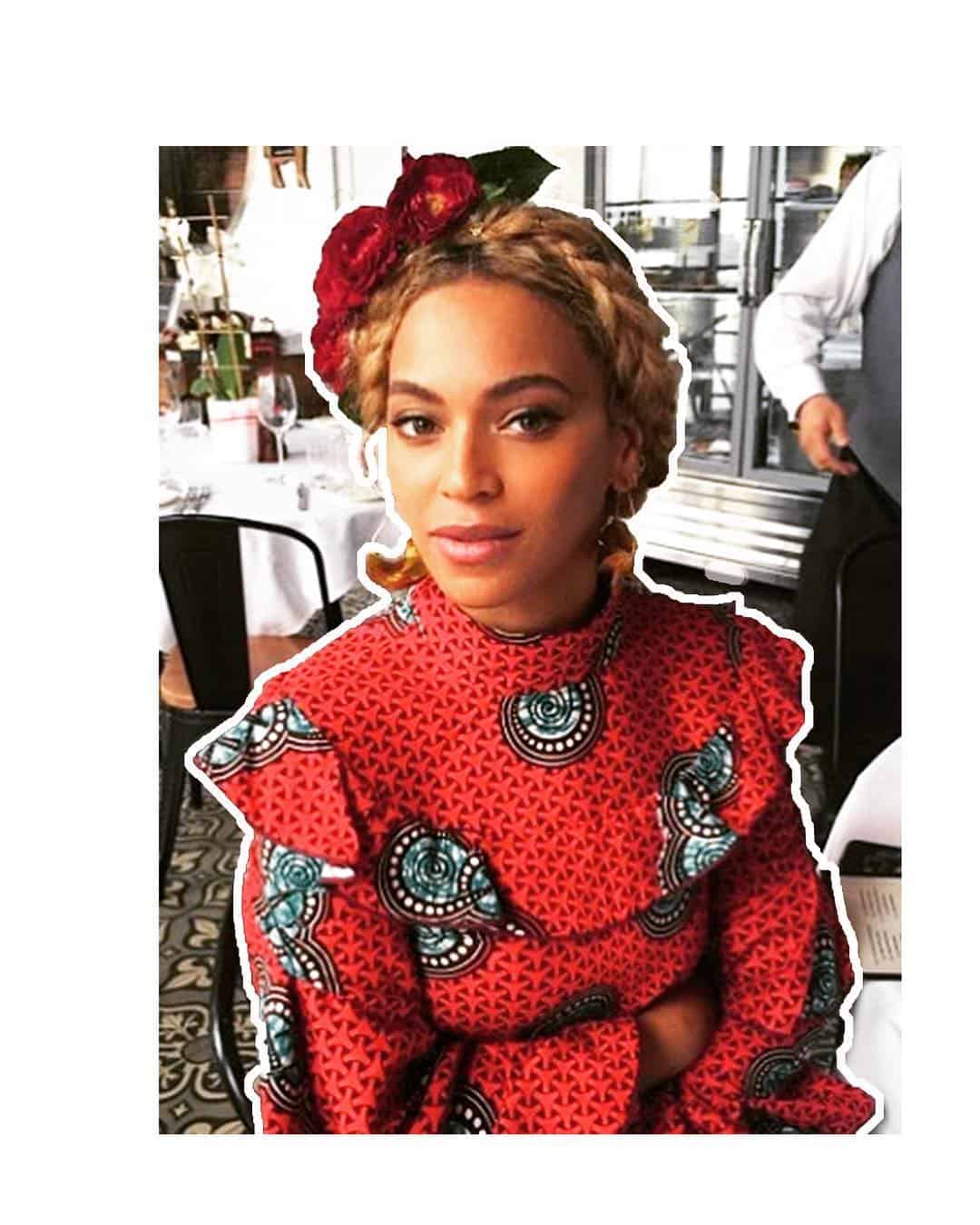 Milkmaid is a very simple and basic hairstyle that lets you wear your hair up. Basically, it is two braids tied together. The look is very easy to achieve, and adds a ton of texture and volume to your hair.
7. Two Tone Blonde And Brown Waves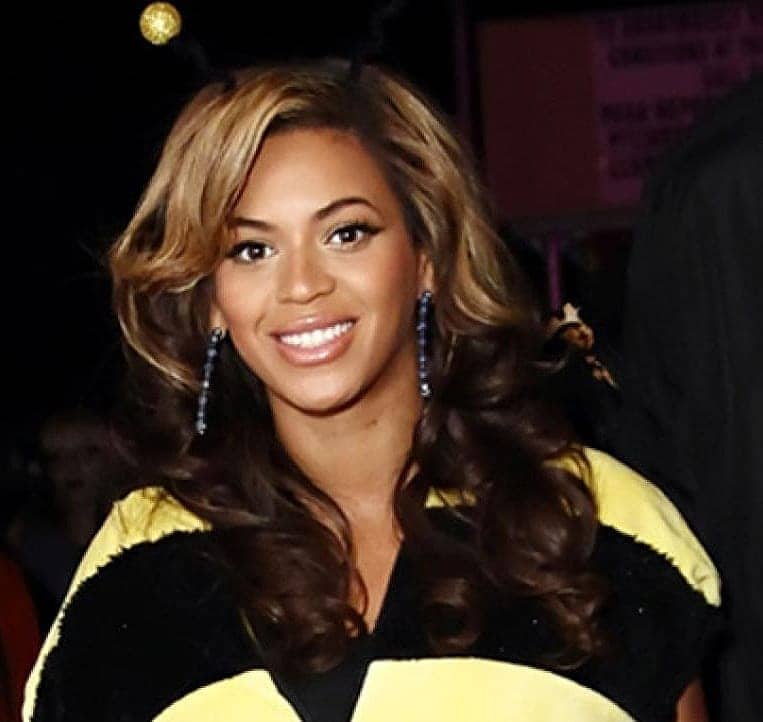 Beyonce is another great example of brunettes going blonde in a successful way. Truth be told, no matter which color she dyes her hair, Beyonce will look amazing. But if you want to keep it simple and get a bit of contrast, blonde and brown in a two color scheme looks beautiful.
8.  Wavy Layered Ginger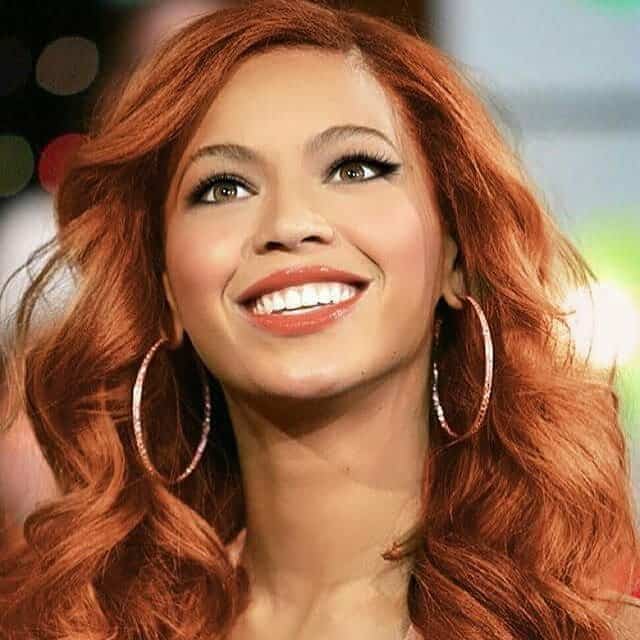 Yes, Beyonce is the latest celebrity to embrace the ginger trend. In the past few years, gingers are everywhere, and we recommend you try it once as well. There is no harm in that.
9. Cornrow Lemonade Side Parted Braids On Long Hair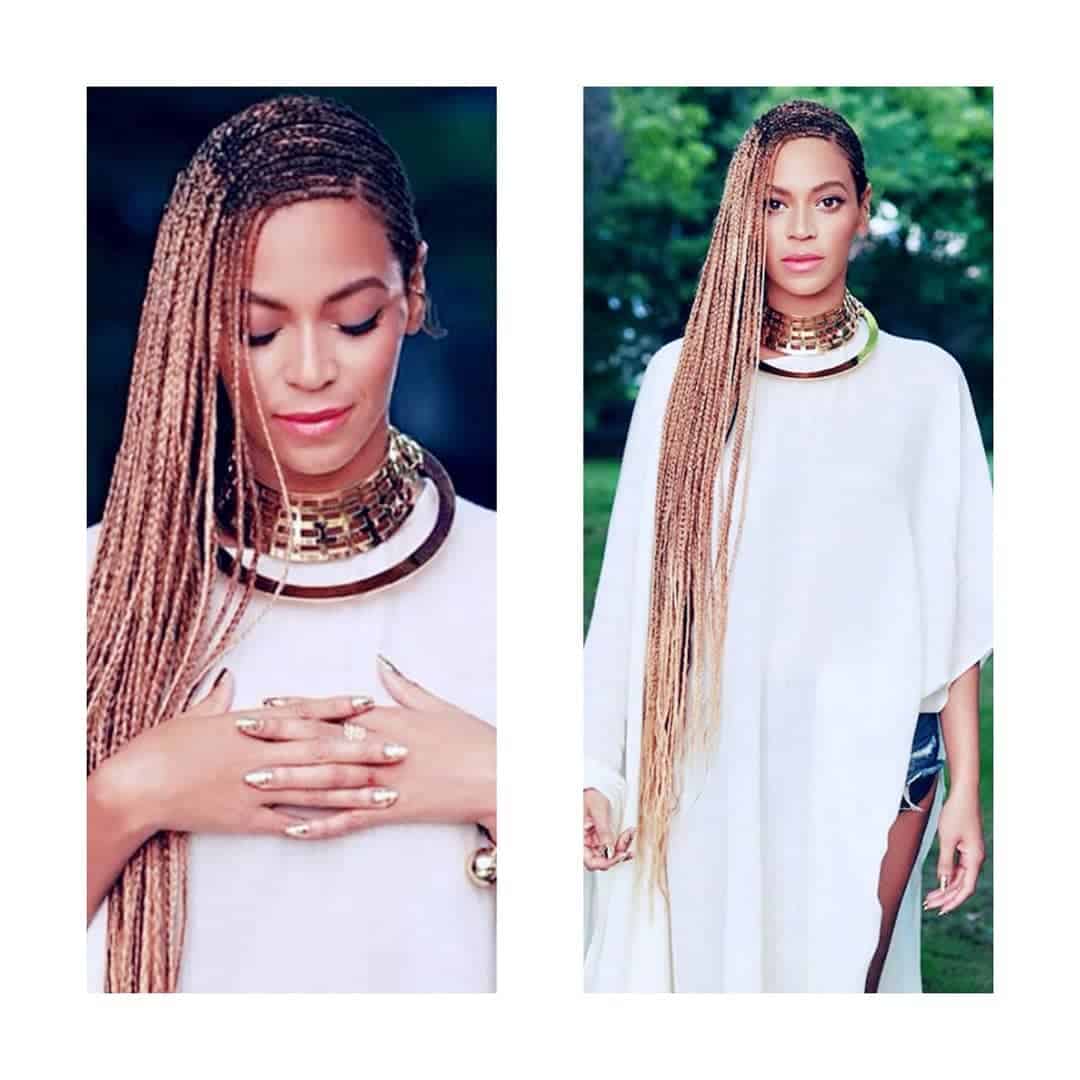 The classic Harlem look, Beyonce always embraces her roots and origins. In the past few years, the cornrows have become more mainstream. And as a result, women of all skin colors try them.
10. Half-Up Pompadour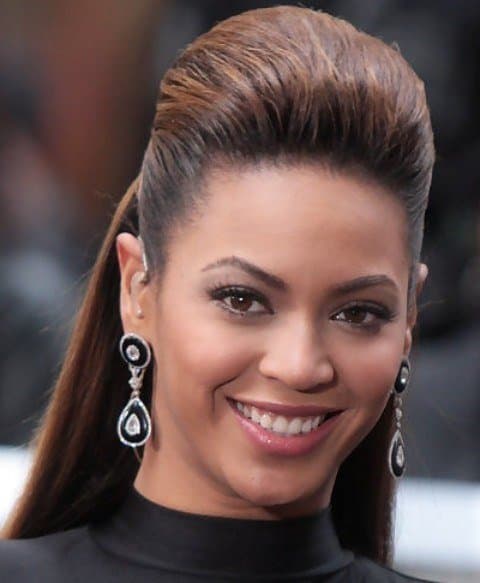 There was a time in history when the pompadour hairstyle was only for men. That time is long gone. After all, the hairstyle was invented by a lady. Pompadour hairstyles add a bit of elegance and sophistication to your look.
11. Curly Blonde Bob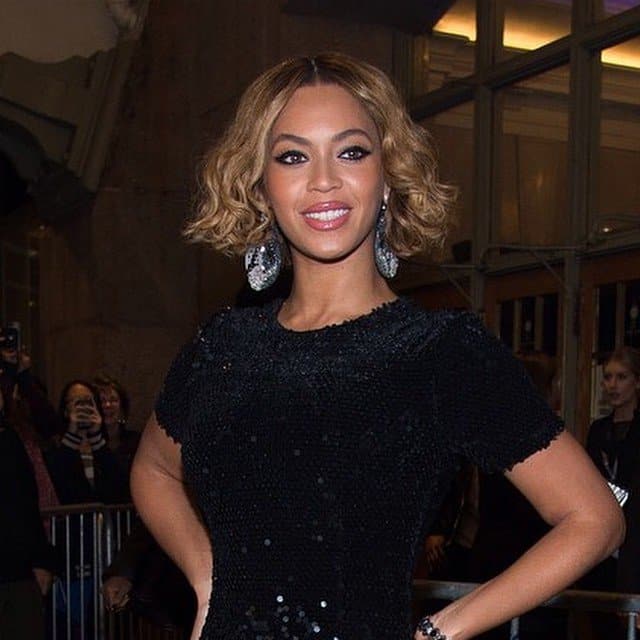 Short, edgy, classy, and elegant. That is everything you get with the classic short and curly bob. Is that not enough for you? Try this look for a red carpet event, and you will impress everyone.
12. Blonde Balayage Loose Side French Braid With Side Parted Bangs
This is one of the classic Beyonce looks. She often loves to gather her hair in a casual braid, and the side braid is perfect for that occasion. And she conveniently pairs the braid with side bangs.
13. Top Curly Caramel Ponytail With Bandana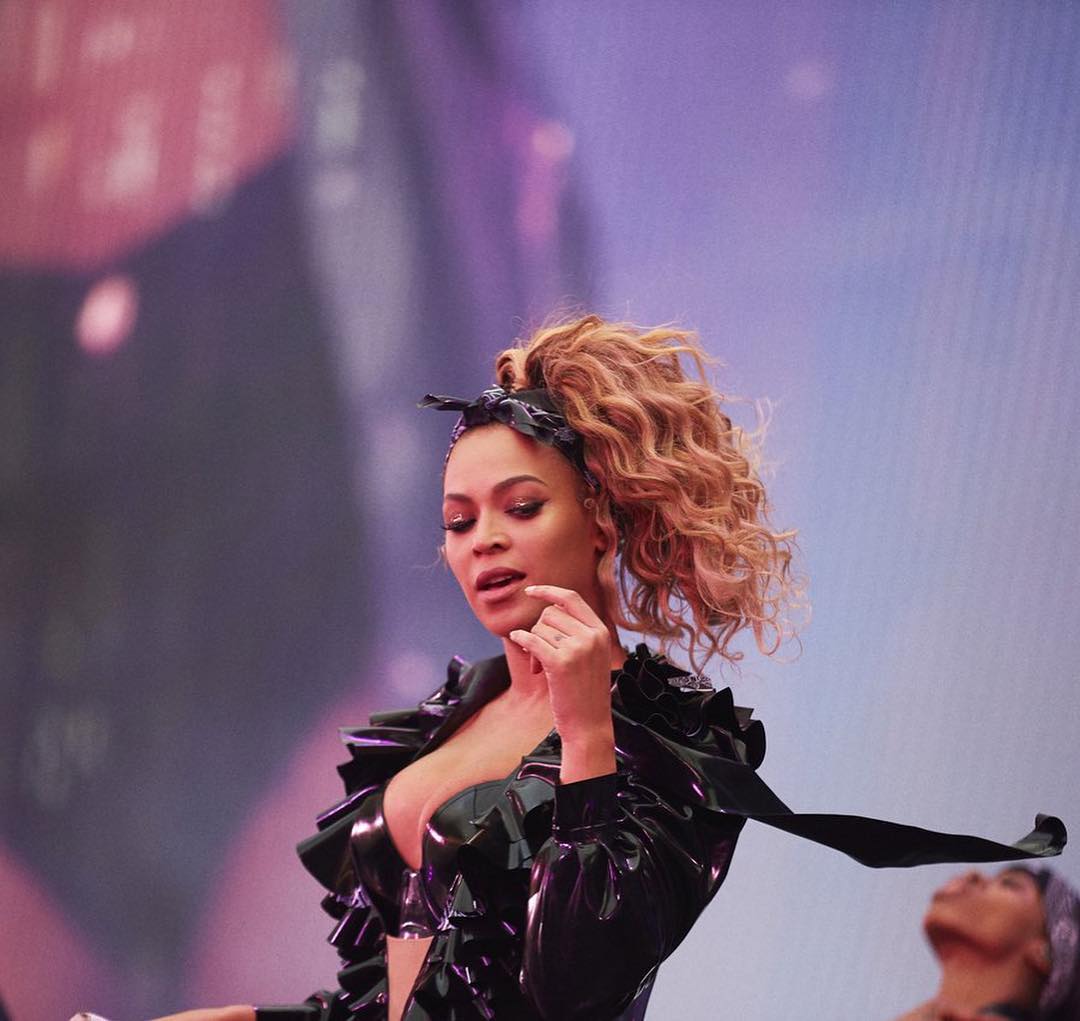 The bandana is one of the best ways to spice up your outfit. You can use bandana for different styles, as it is quite versatile. From hip hop, to retro, and even sophisticated hairstyle.
14. Blonde Crown Braid Updo With Long Loose Bangs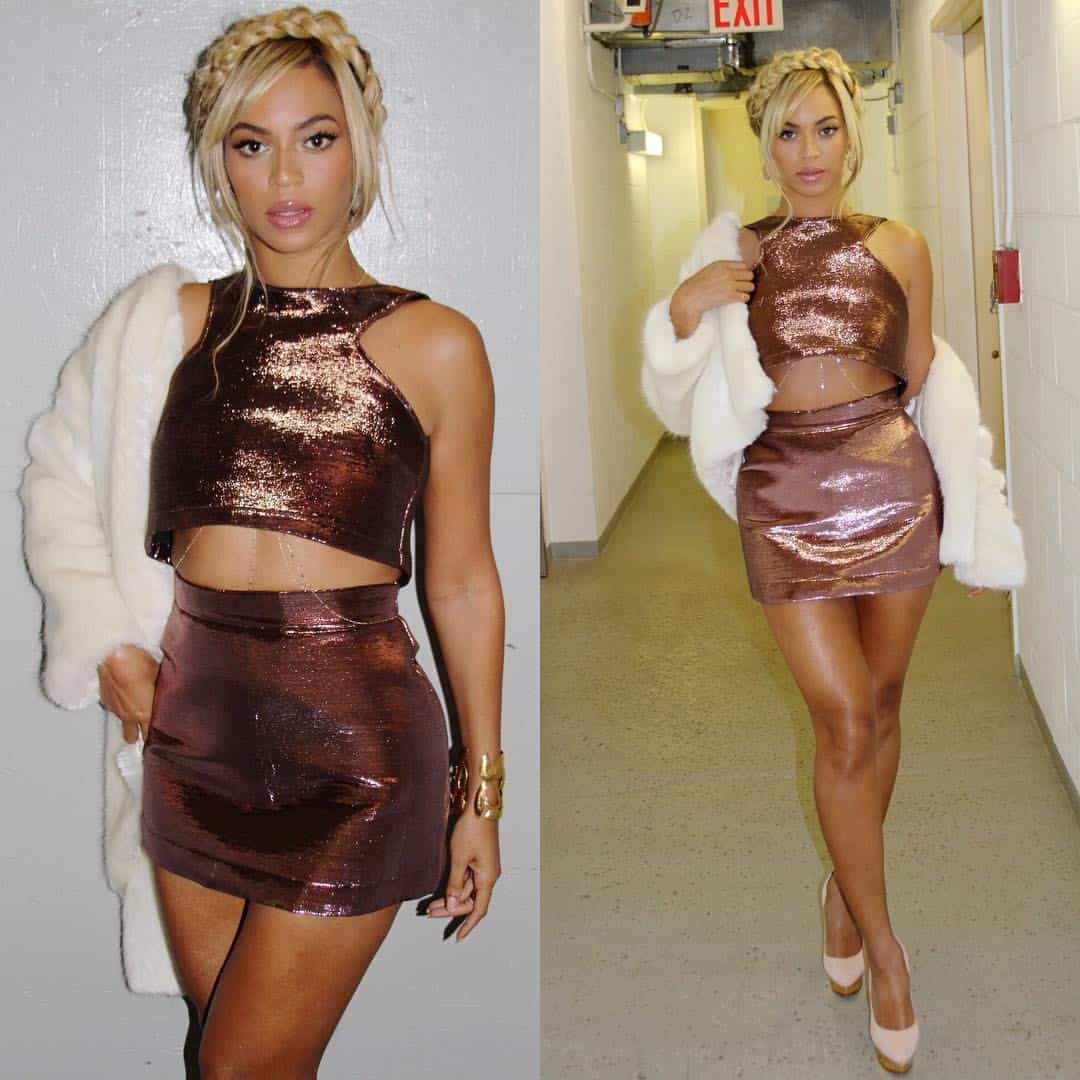 Well, after all, Beyonce is queen B. And a crown is suitable for a queen. Beyonce looks so beautiful with a braid. If you are going to an event where you are expected to dance or move and you want your hair to be in place, the crown braid is ideal.
15. Top Ponytail With Honey Blonde Balayage Waves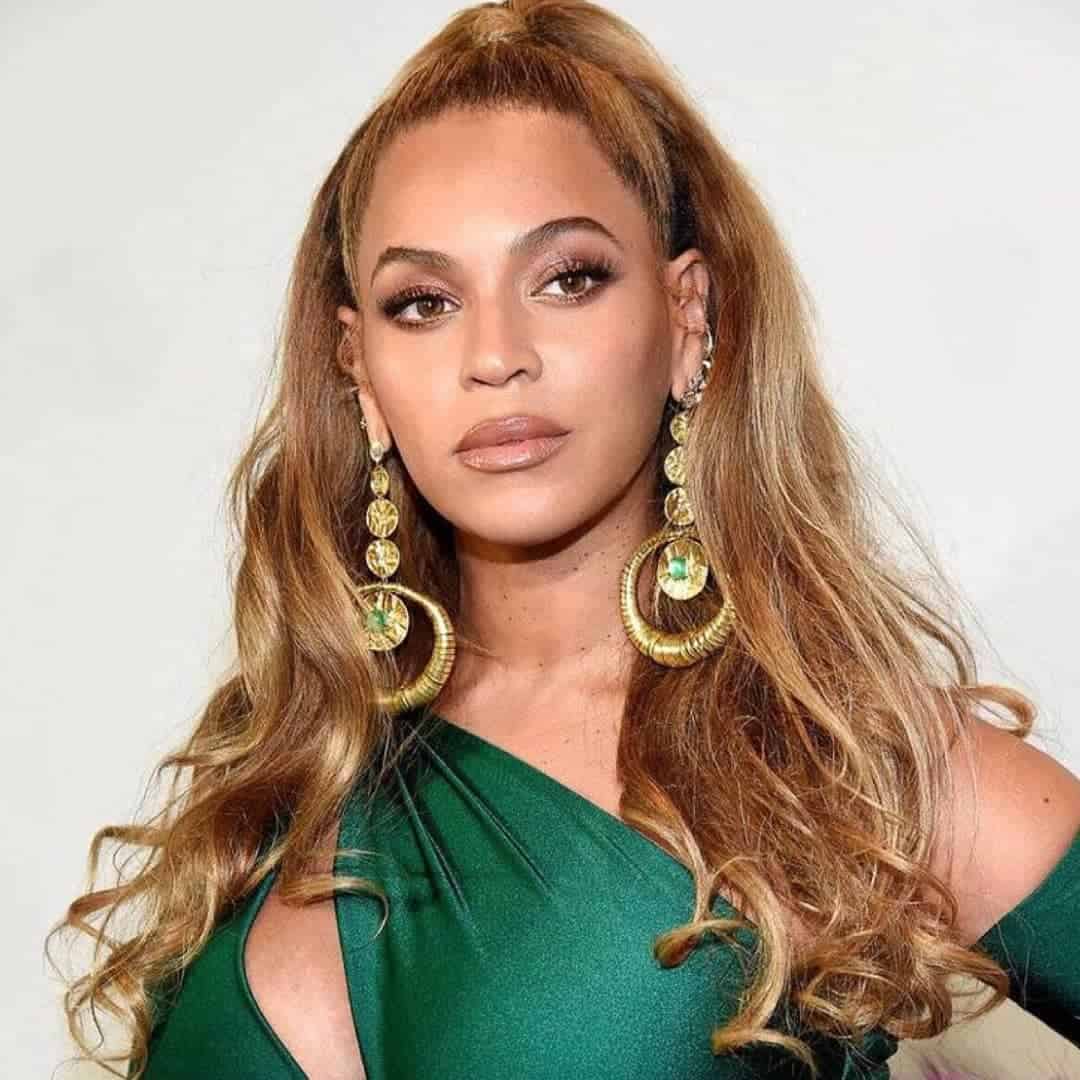 One thing people love about Beyonce is that she mixes and matches perfectly. She can pair different hairstyles perfectly. For example, ponytail and waves. And the balayage perfectly emphasizes that contrast.
16. Brown Box Braids In Turban Updo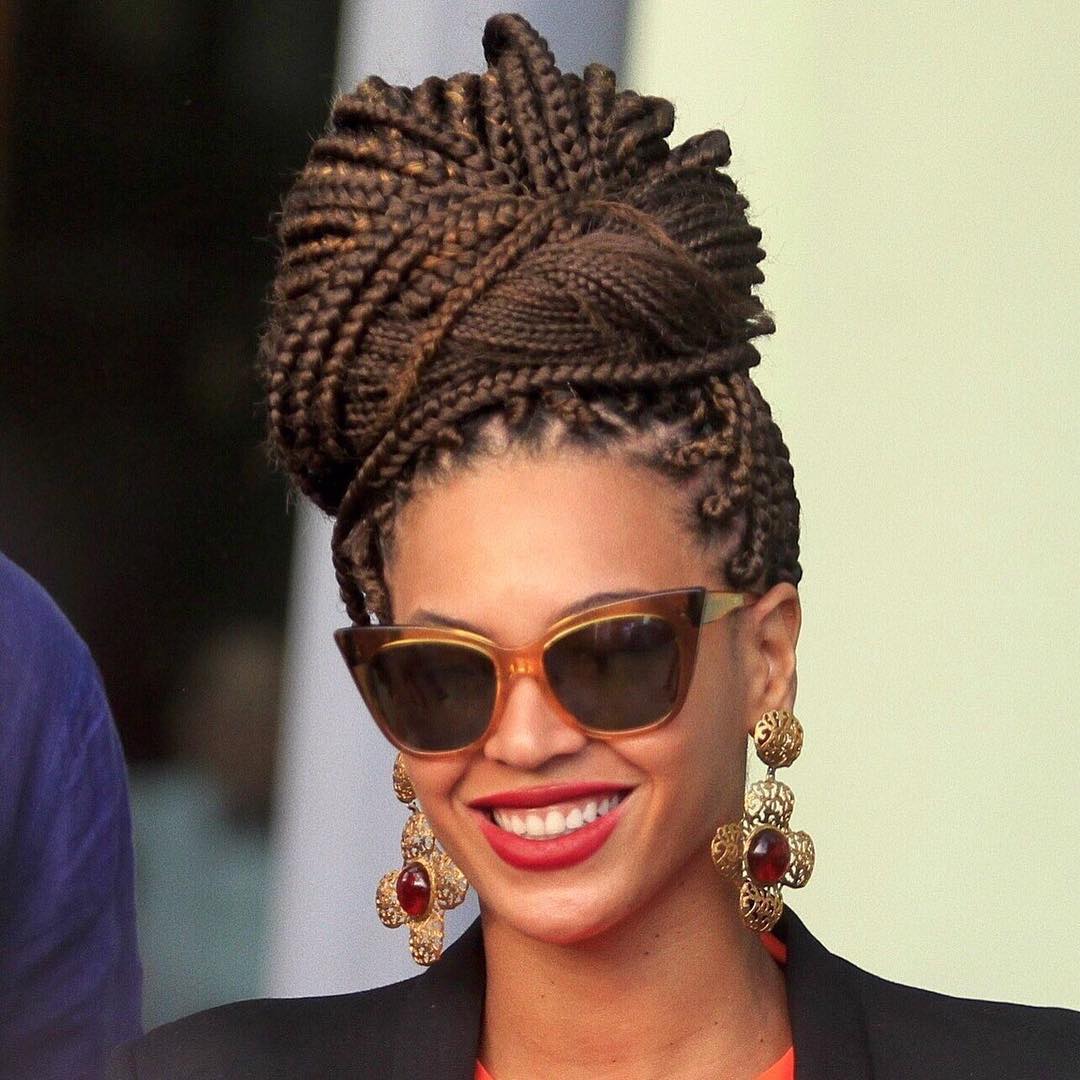 Beyonce and Alicia Keys are two of the more popular ladies that practice the turban hairstyle. Albeit, Alicia loves to wear a turban as a fashion accessory. Beyonce, she takes things to the next level. This hairstyle might require a bit more time, but the result is well worth it.
17 A-Line Straight Blonde Lob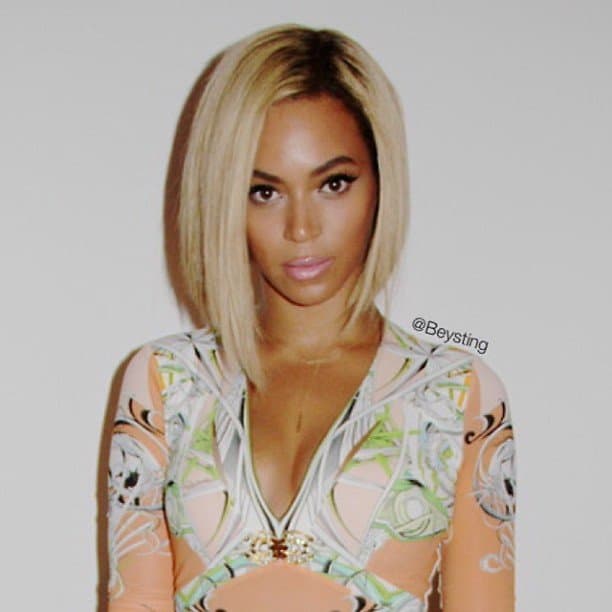 If you think Beyonce looks like Rachel from the Friends, it is true. This is the classic Jennifer Aninston hairstyle, and Beyonce copies it marvelously.
18. Wavy Shoulder Lenght Light Brown With Micro Bangs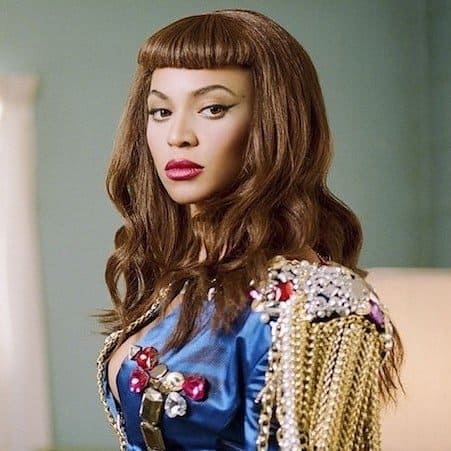 Beyonce is a living proof that a woman with confidence can wear any hairstyle, and look amazing doing it. Micro bangs are very popular lately, but they are not a hairstyle that oozes confidence. In fact, they are viewed as more nerdy type hairstyle. But Beyonce manages to make them mainstream.
19. Short Layered Brown Afro Curls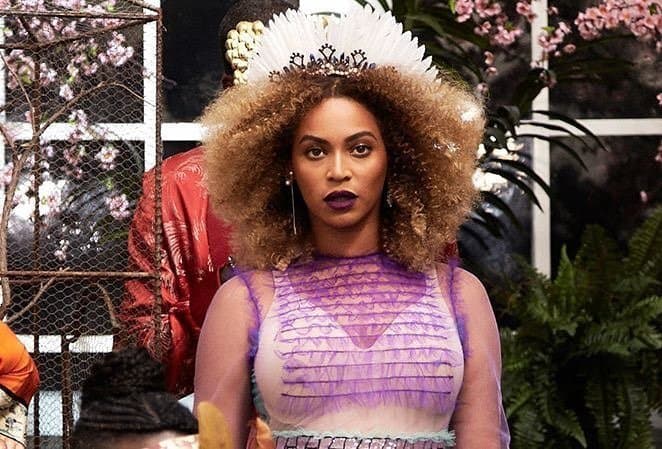 Speaking of unconventional hairstyles that look amazing on Beyonce, we have to go with the Afro as well. After all, she is a New-York bound African American woman. Afro is the thing in New York.
20. Middle Parted Cornrow With Loose Blonde Curls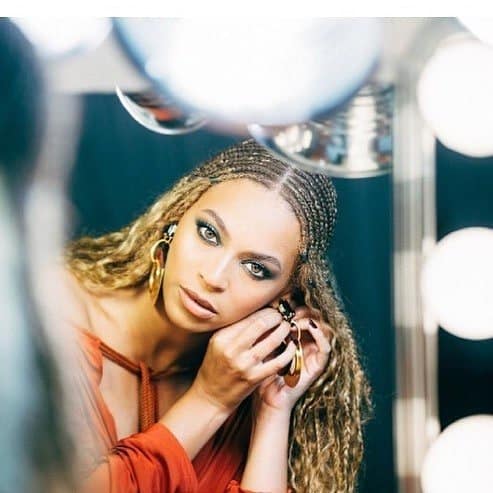 If you want to see how awesome cornrows can look, check Beyonce. It is that simple, she manages to make everything look better. And again, she manages to pair her cornrows with totally opposite hairstyle, like curls.
21. Straight Honey Blonde With Brown Undertone And Straight Bangs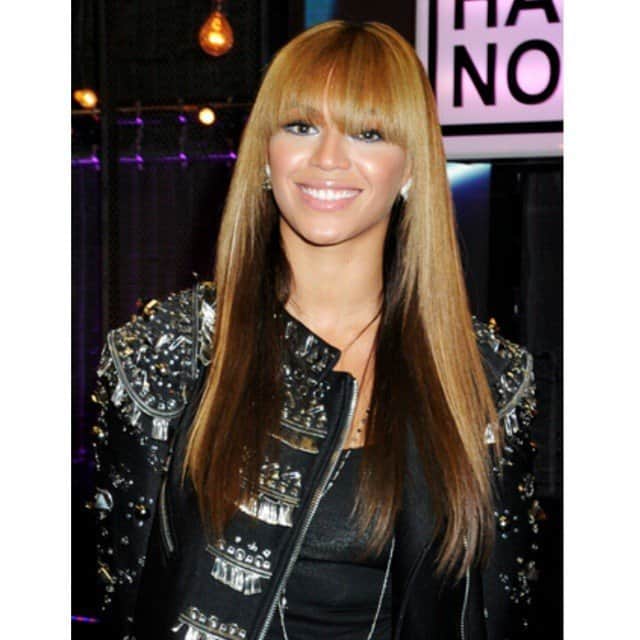 Even Beyonce can look just cute and adorable like a little girl. After all, she is still in her 30s. This hairstyle is definitely one of the more adorable looks she has chosen over the years.
22. Blonde Pixie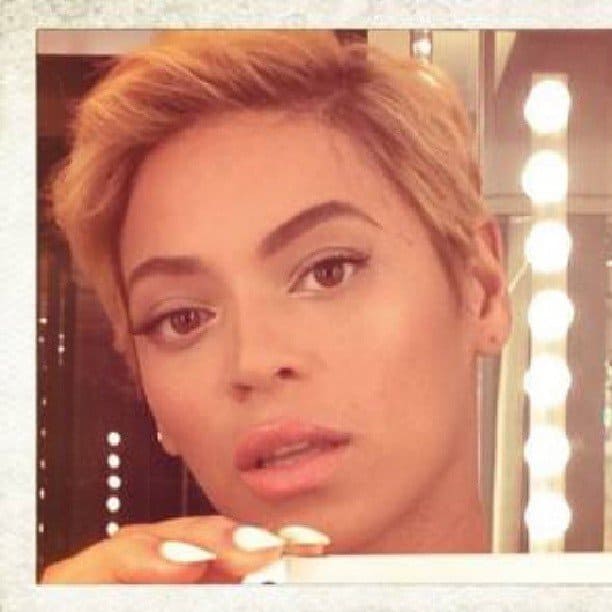 One of the signature looks for Beyonce is her long hair. However, even she wanted to try the pixie trend. So, she cut her hair short.
23. Slicked Back Braided Ponytail With Wrapped Braids Around The Base
Look at the hairstyle, and then look at the dress. Translation? Get yourself a nice dress and try this hairstyle for the next cocktail and black tie event. Take a page of Beyonce's book how to look amazing on the red carpet.
24. Shoulder Length Blonde Wavy Curls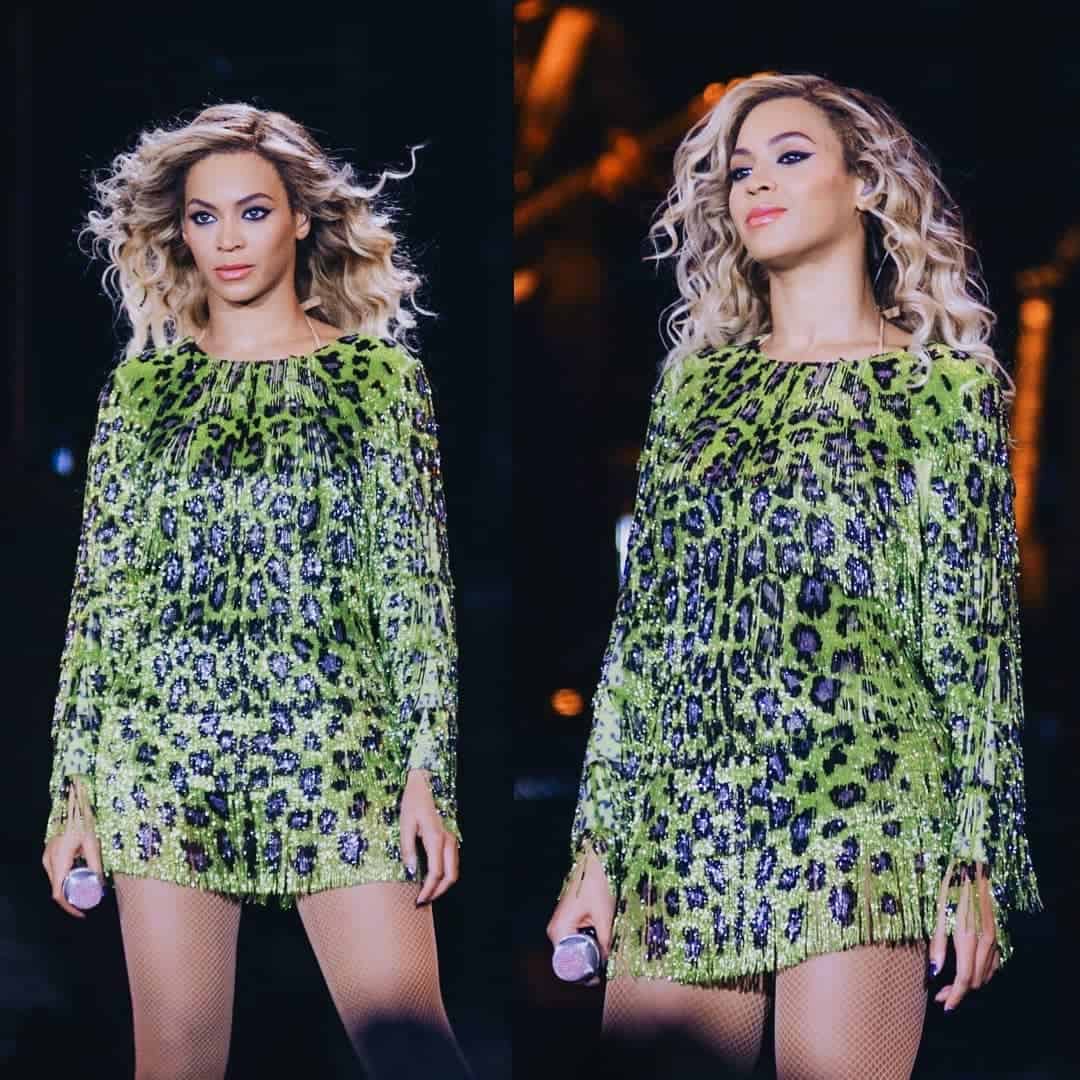 Beyonce loves her wavy curls. Her hair is naturally curled, and she embraces that. You can often see her with her loose curls. Sometimes, the only difference is the length. Shoulder-length is something most women can achieve without any extensions.
25. Messy Top Bun With Bangs On Blonde Balayage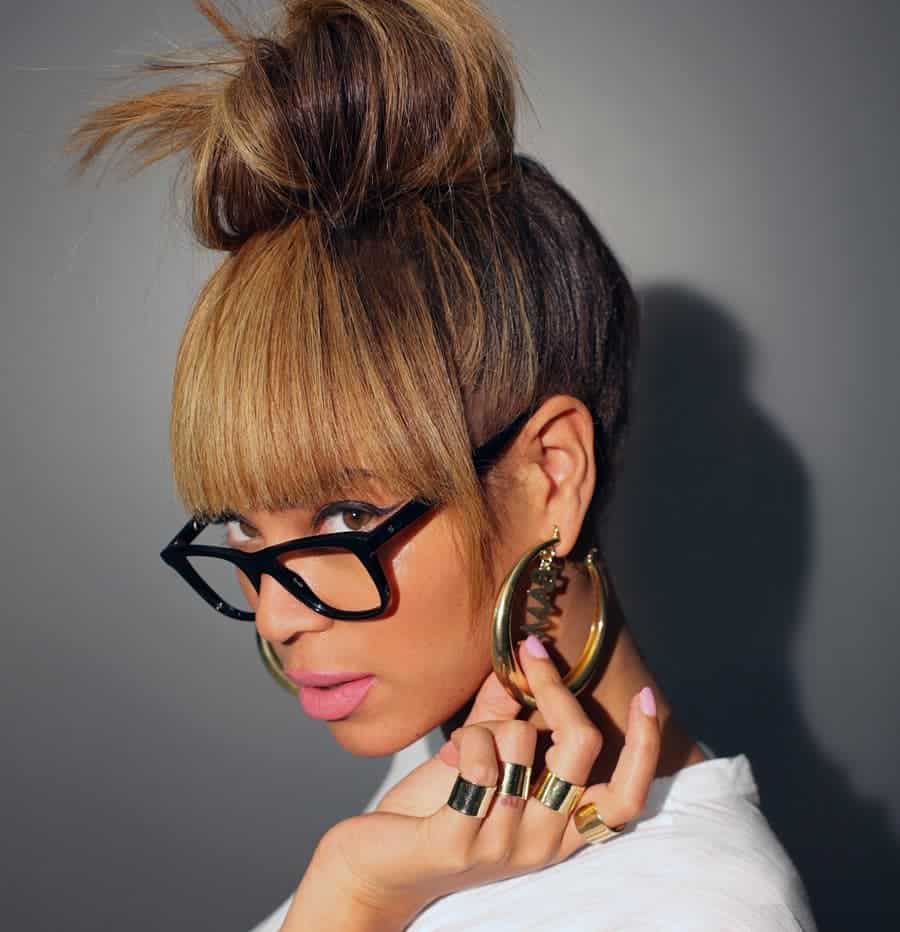 You want a high school teacher look? Imagine if your high school teacher looked like this? Jokes aside, Beyonce shows she can be nerdy at times. There is not a single look she cannot pull off.
26. Half-Up Top Ponytail On Long Dirty Blonde Curls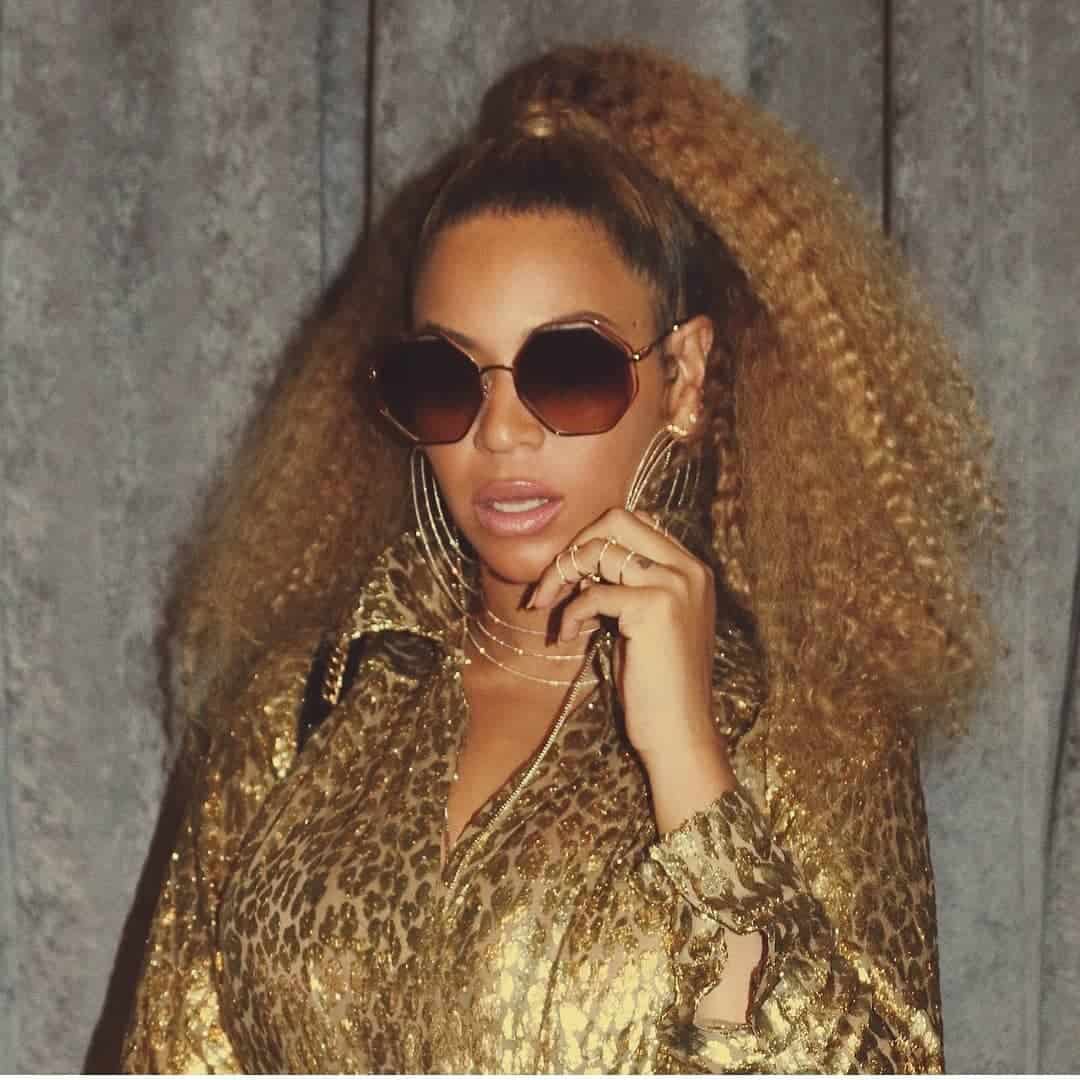 Going a bit retro, here is Beyonce with her 90s throwback hairstyle. There was a time when the Afro was mainstream, and Beyonce takes you back to that era.
27. Elegant Bug Bun Updo With Braid Wrap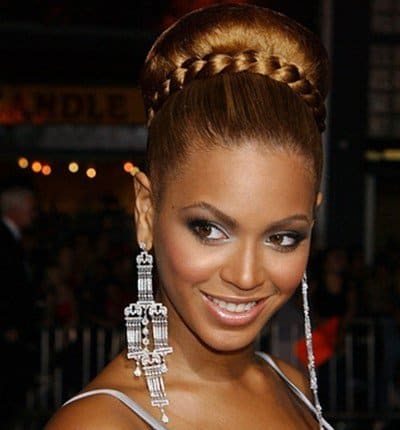 Buns and braids are definitely two styles that do not combine together on first glance. But give props to Beyonce for managing to show you can pull off this elegant and sophisticated look.
28. Side Parted Empress Curls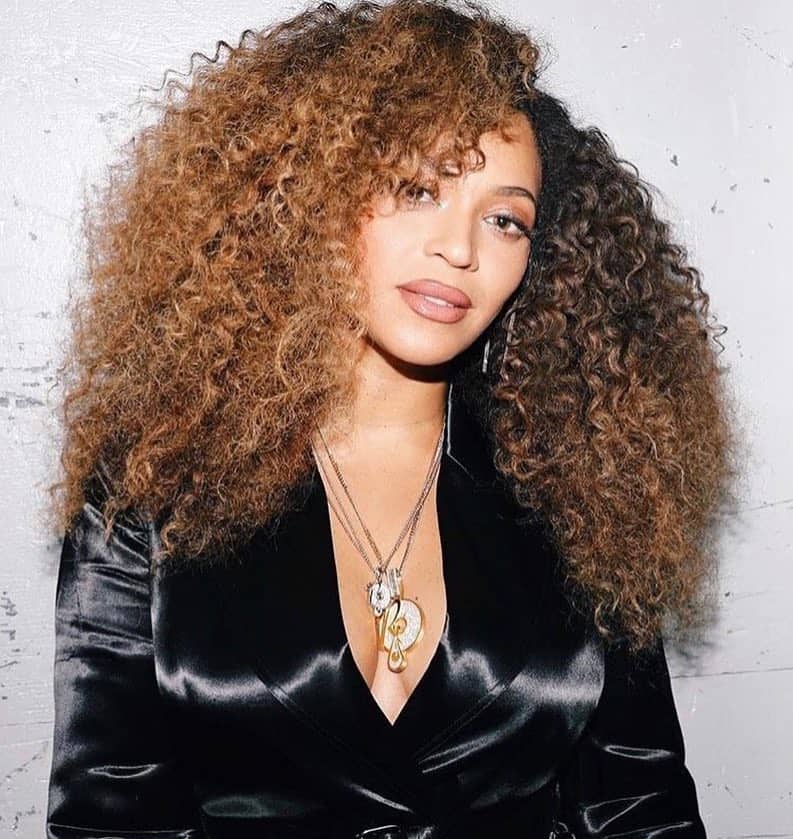 Another vintage and retro look, these are common with Beyonce. She has the hair volume and texture to pull it off. And she is not afraid of going retro.
29. Elegant Bug Bun Updo With Braid Wrap
Beyonce is probably one of the few women that can wear an updo at a red carpet event and look fabulous while doing it. Ponytail and a bun at a red carpet event? Now that is not something you see often.
30. Slicked Back Wedding Updo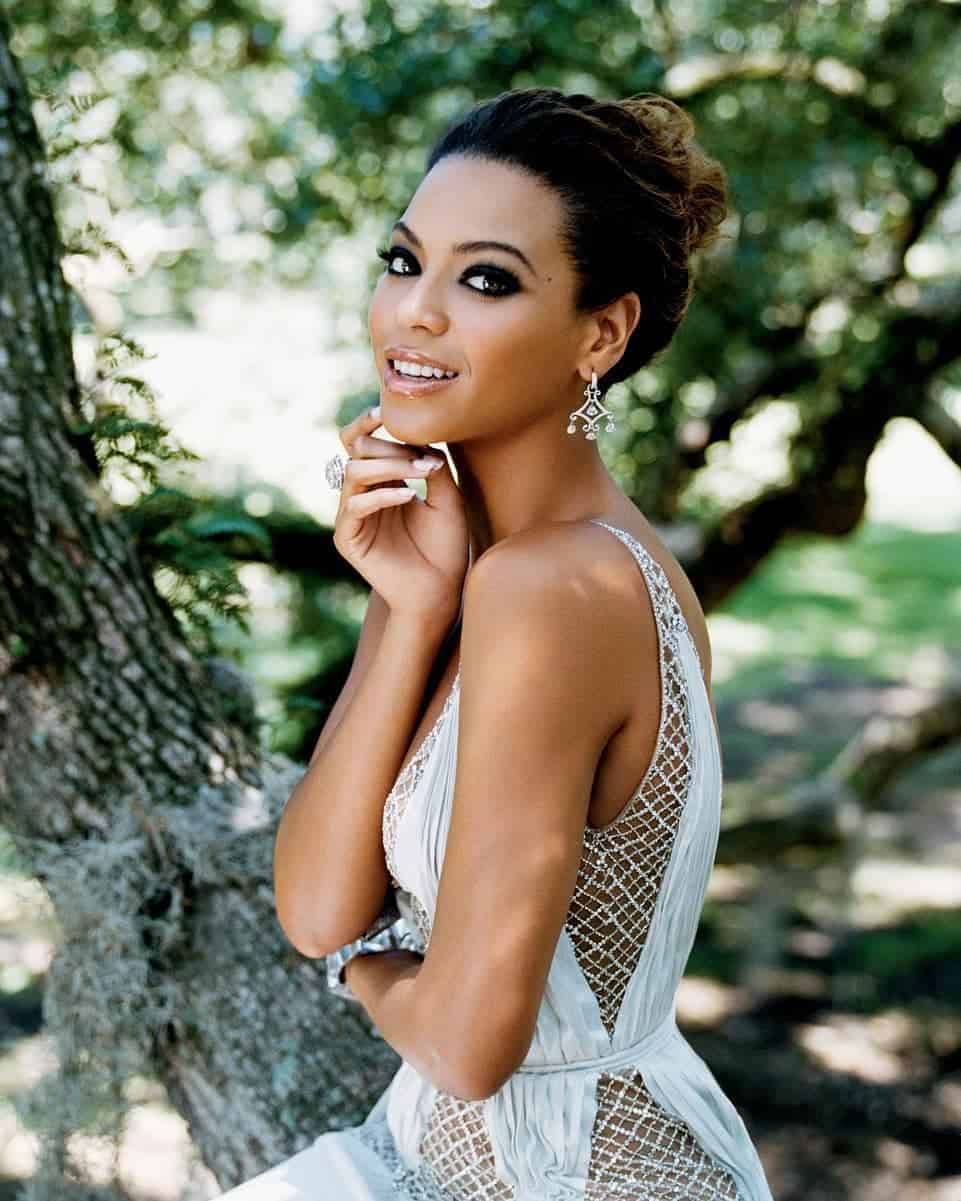 For all of you ladies thinking what to do with your hair on the big wedding day, here is an idea by Beyonce. Of course, a braid or an updo is a popular choice for weddings because it keeps your hair intact.
31. Curly Pulled Back Ponytail On Short HairWith Tendrils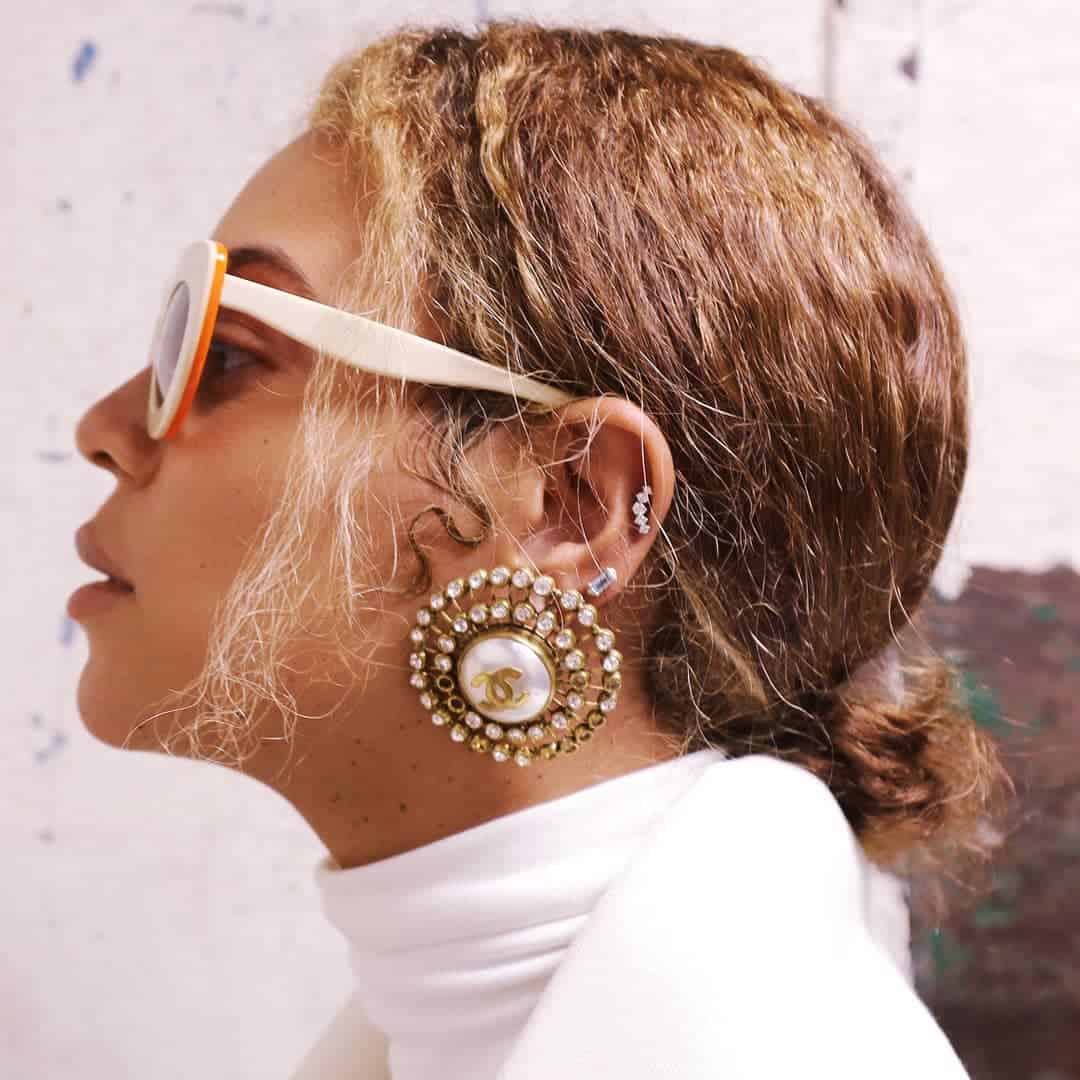 Queen B can manage a ponytail no matter the length. Even when she has short hair, she manages to find hair to get a ponytail. Simply amazing.
32. Long Dark Blonde Curls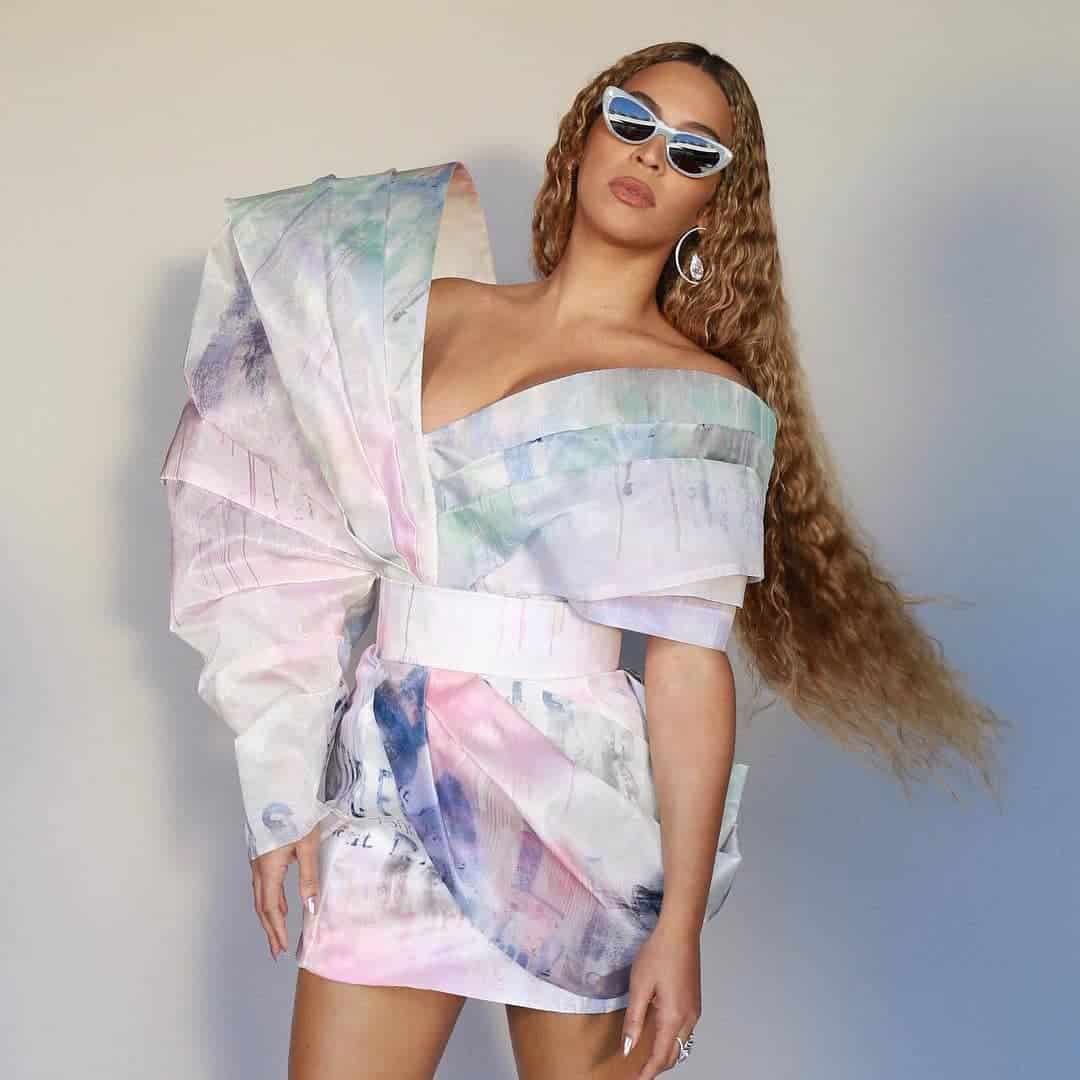 Beyonce is known for her long hair, and she emphasizes that in every occasion she can. The longer the hair, the better. Truth be told, such long hair requires a lot of maintenance, but Beyonce has people doing that for her.
33. Long Dark Brown Waves With Blonde Highlights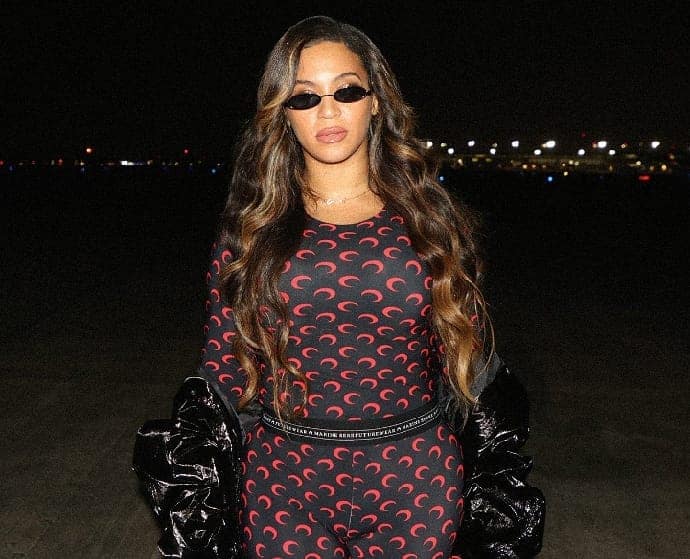 As a natural brunette, Beyonce often plays with blonde highlights. In some cases, she lets blonde to be the dominant color, and in others, it is brown. We finish this list of amazing Beyonce hairstyles with a bit darker shade of her hair with subtle blonde highlights.